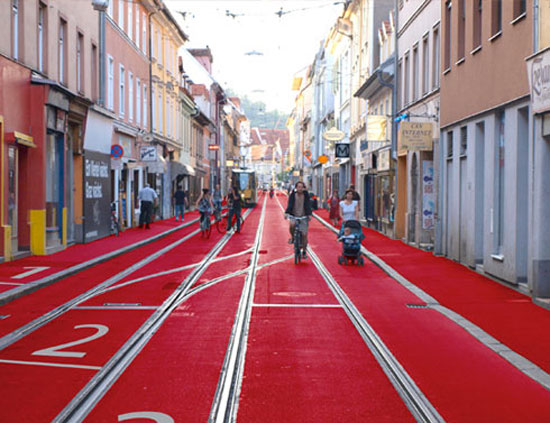 Nothing really beats a race track to get people walking at a pace. Two architects, Sandra Janser and Elisabeth Koller, have decided to make the streets of Graz, Austria a little more playful.
They've converted 750 meters of the main road into a track. It's an interesting experiment to how people will interact with the installation in an urban space.
Think it makes people go faster, with the mind set that they're on a track? Or slower, because life isn't a race? Either way, it's a pretty cool redesign of public space that is surely getting more people walking (or running, if they're the competitive type).
(Spotted on PSFK)