I'm posting the results of my first time making gluruten. I decided on making a stirfry with the guruten. The guruten absorbed the teriyaki marinade nicely and it was full of flavor, however the texture was more like mochi than mock meat. I'm not sure what went wrong except I noticed that it was a lot more elastic today than it was yesterday after I was done washing it. It might have been better to boil it and then marinate it. I'll have to try that next time. Of course the other option would be to cook it immediately after the washing process and add teriyaki sauce as I cook it.
Here's the guruten after marinating for about 24 hours.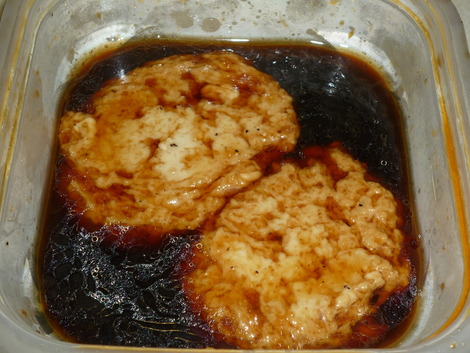 I noticed that the guruten is a lot more elastic the next day.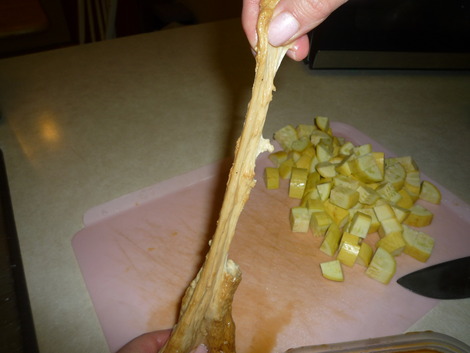 I pulled off bite size pieces with my hands to simulate meat pieces.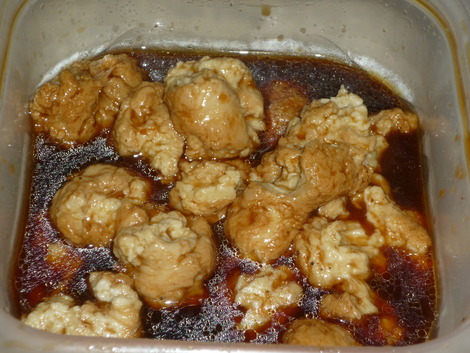 Sear the guruten in a hot non-stick pan to give them color. Pull the guruten out, add your favorite veggies and stir fry until the veggies are almost done. Add the guruten back in with teriyaki sauce to finish it off.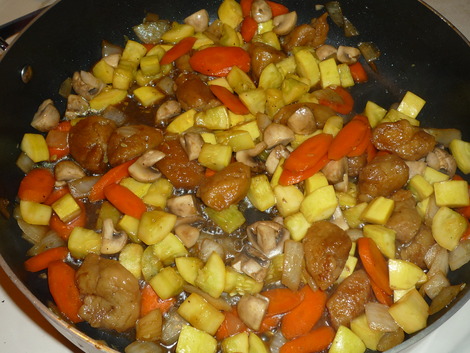 Serve with rice.