Shungiku is an edible type of chrysanthemum plant although the flowers are typically not eaten. It is native to East Asia and is used widely in China, Japan, Korea and Vietnam.
In Japan, shungiku is a popular green vegetable to add to nabe (Japanese hot pot), sukiyaki, blanched and mixed with a dressing or stir fried. It has a strong grassy flavor that mellows out after cooking. People who don't mind it's distinct flavor use it raw in salads, however my favorite way of eating it is in nabe and sukiyaki. Shungiku is in season in Japan from November through March.
Shunjiku is sold in bunches like this without the flowers.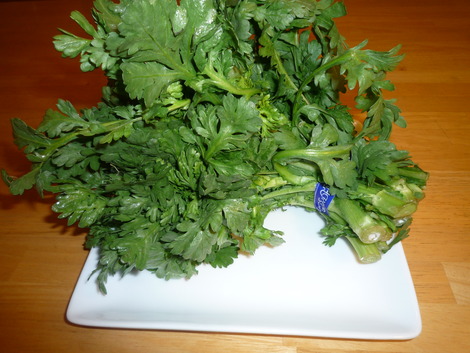 You can see that the leaves are from a chrysanthemum plant.