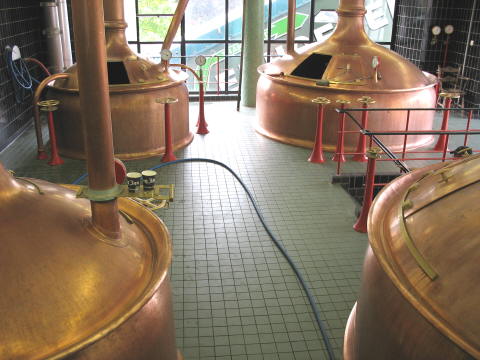 Breweries are one the more recent companies to start thinking about their carbon footprint. With the help of a new, (almost) all-consuming piece of machinery, beer factories are starting to save energy by creating their own whilst cutting down on unusable waste.
Some of the ingredients in beer; hops, barley and yeast create a natural gas that can be captured using a closed-loop recycling system and used as fuel to power the brewery.  This system, named the Biphase Orbicular Biodigester™ System (or BOB) was developed by PurposeEnergy and is believed to be first and only one in the world.  It produces 200 cubic feet of biogas per minute which helps to power the energy-intensive brewing process.
Installed last year in Vermont brewery Magic Hat, it is estimated that a saving of $2 a barrel is being recovered, not an amount to be sniffed out if you're a large company.
So if you want to save on waste disposal and energy then BOB's your…brewery recycling system.
P.S- BOB isn't the only all-consuming alcohol idea, last year we blogged about James Gilpin and his all-consuming whiskey made from human urine. Probably not an experiment to be tried at home.