I've spent more time in Switzerland than the average person, on account of my best friend Bianca residing just outside of Zurich. In fact, I've been to Switzerland on seven separate occasions in all four seasons of the year, over a period of time that spans nearly a third of my life.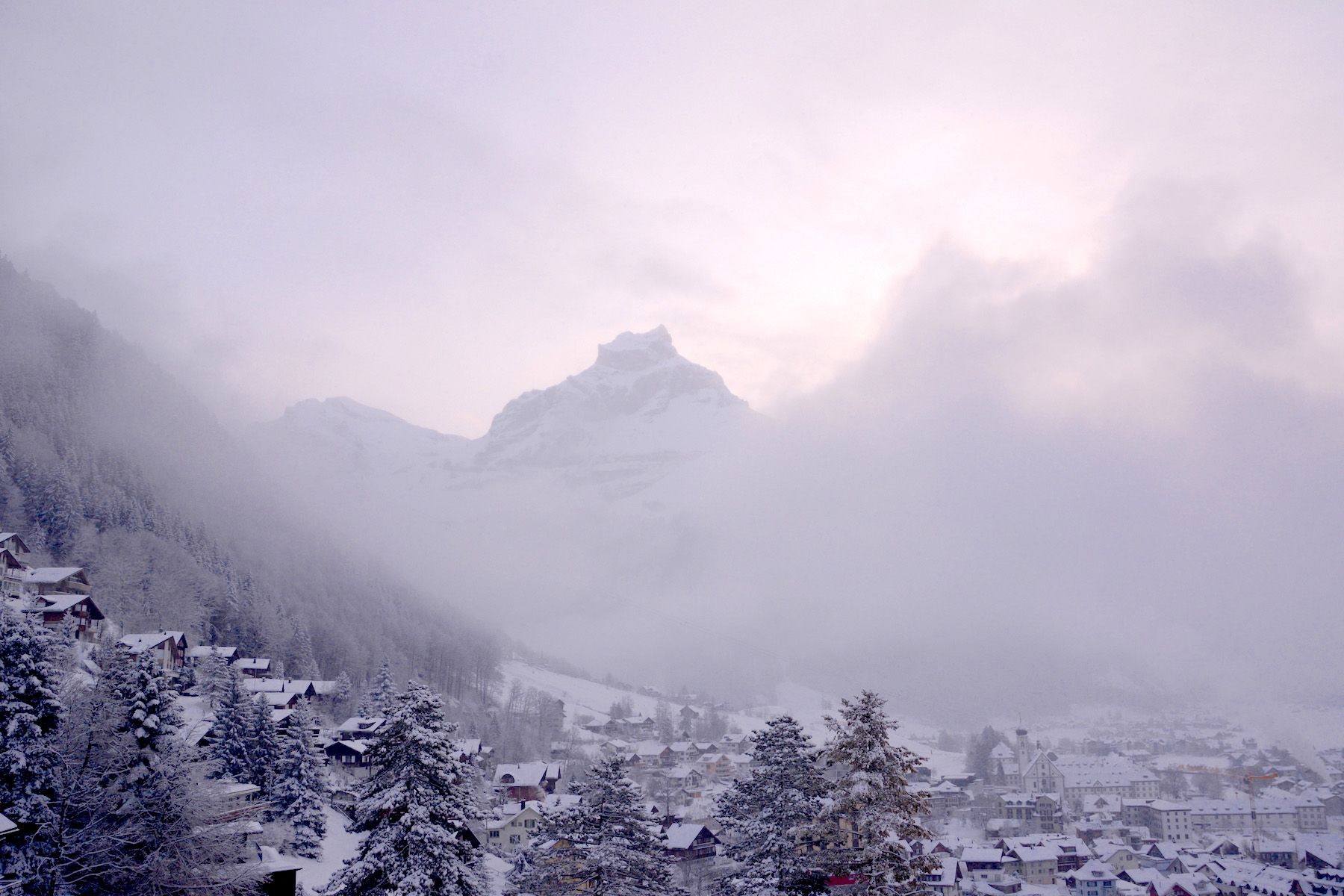 You'd assume, based on this information, that I've seen all the "important" destinations in Switzerland, from its big cities to the most ubiquitous places in the Alps. In fact, I've never laid eyes on the Matterhorn (unless you count seeing it from the plane—I don't), and I've never set foot in Geneva, to call out just a small area of my oversight.
Now that I'm about to publicly admit having missed these essential attractions, my next Switzerland vacation will absolutely have to include at least a couple of them. Have you visited any of these?
The Matterhorn
I've spent a great deal of times in the Alps. Bianca's family is partial to the popular (yet, among non-locals, unsung) resort area of Melchsee-Frutt, and I've been there at least half a dozen times. I also spent my 30th birthday learning to ski in Engelberg, a village located in the foothills of Mt. Titlis, one of the Alps' most impressive peaks.
In spite of this, I've yet to even get close to the most impressive Alpine peak in Switzerland (or, arguably, anywhere in Europe): The Matterhorn. But it's not that I haven't wanted it or even tried to convince Bianca that we should go there.
Rather, Bianca knows as a Swiss person that the peak of the Matterhorn can be particularly fickle in showing itself. She's said she'd hate me for to endure the long drive or train journey to Zermatt, a popular village at the base of the mountain, and then not end up seeing anything.
Geneva
As is the case with the Matterhorn, I've passed by Geneva. Of course, I don't count a ten-minute stop onboard a long-distance night train as a real visit anywhere, certainly not one of the most important cities in the world.
I also don't count the time I've spent swimming in Lake Geneva, or drinking wine on its shores in the beautiful city of Montreux. Until I've gazed upon the iconic Jet d'Eau with my own eyes, and taken pretentious selfies as I walk through the city like I'm some sort of super-important United Nations type, I won't take Geneva off my Switzerland bucket list.
Unfortunately, I'll probably have to visit alone. People in the German-speaking part of Switzerland tend to look down a bit at those in the French-speaking part (I hear the feeling is mutual), so it's unlikely any of my Zurich-area friends would want to accompany me on the long journey southwestward.
Ticino
German- and French-speaking Swiss people might have a rivalry with one another, but one region of Switzerland that seems to engender universal love and admiration is Ticino, the Italian-speaking Canton. Certainly, Bianca and I have discussed traveling there together—it just hasn't happened yet.
It's not just that people is Ticino speak Italian, although hearing that beautiful language automatically makes me feel happier and more full of life. It's not the increase in the quantity and quality of pizza and pasta everywhere, either, even though that can be seen as a remedy for just about any of life's ills.
Italian language and culture notwithstanding, something about the idea of traipsing through cities like Lugano or Larcarno, or gliding over the glistening waters of Lake Maggiore in a paddle boat just seems so quintessentially Swiss. It's almost as if I can't say I've been to the country until I experience it!
Glacier Express
Going back to the mountains for a moment, the fact is that I don't think you can ever get enough of them. On the other hand, I want to spend more time looking down from them instead of looking up at them, but because I don't plan on taking up BASE jumping anytime soon (and I'm still not a very good skiier), I've been puzzled as to how to do this.
At least until I discovered the Glacier Express, a train route that costs along the top of the Alpine range, at altitudes of more than two kilometers. I've spent enough time in Switzerland to put absolute faith in the prowess of engineers there, so I know that once I'm onboard the train, I'll have nothing else to do but enjoy the view, and feel small.
The best part of the Glacier Express? It connects right back to the beginning of this article, figurative and literally: The train begins in Zermatt, which means that I can knock the Matterhorn off my list, weather-permitting, and then ride these incredible rails all the way to their terminus in Davos.
I wonder how many of the elites who hang out there have seen all the places on my Switzerland bucket list?
The Bottom Line
I've spent a lot of time in Switzerland, and probably understand the country on a deeper level than the average non-Swiss person, but there are still tons of well-known places I need to visit. From gazing upon the Matterhorn with my own eyes to traipsing through the streets of Geneva, and from eating pizza in Ticino to coastline along the top of the Alps in a very safe train, my Switzerland bucket list is larger than it probably should be—is yours?
Also be sure to read: