Coming back to Finland for a second time was absolutely awesome. I remembered the country being fantastic, but this time it really knocked my socks off…and my taste buds duly followed. Not only is the countryside beautiful, the people friendly and helpful, but the beer is outstanding! Our first pit stop on a rainy day exploring Helsinki was the great Latva Bar.
As we were between lunch and dinner, we had the entire place to ourselves and the beers on tap and in the bottle were about to get a workout. We actually returned there the next day because we just "happened to be in the area".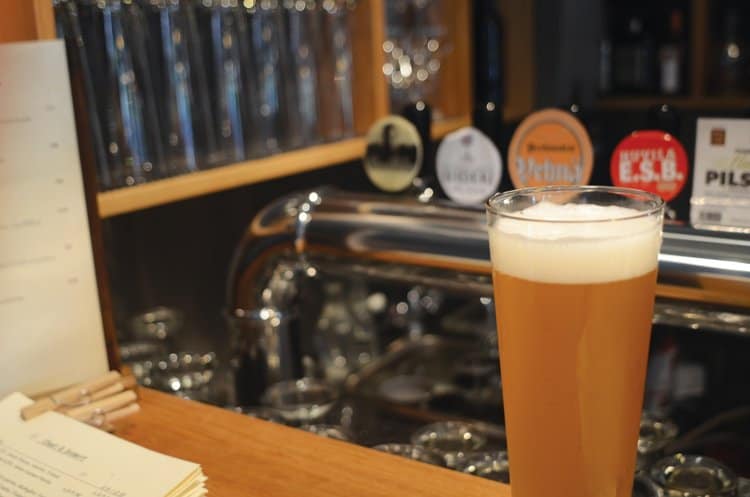 My first discovery at Latva was the Vakka-Suomen panimo (brewery) and the delicious wheat beer on tap called Prykmestar Vehnä. I truly love wheat beer and this did not let me down. At a very drinkable 4.5%, I could've happily drunk these all day, but I wanted to try the many other types on offer.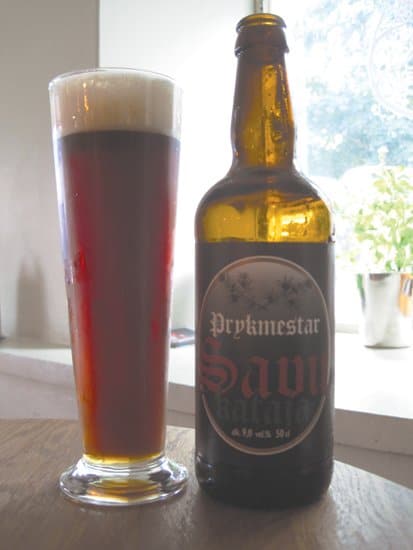 I finished this particular day with the Prykmestar (gotta love that name) Savukataja in the bottle. This 9% dark beer was my favourite in Finland until I tried one more by this same brewery in Turku: the Prykmestar WehnäBock from the Cosmic Comic Cafe is a dark wheat beer with a bock twist, as the name suggests. If porter was my discovery from last year's world travels, then bock is a type of beer I want to really get to know next. So drinking such a combination was a marvellous lesson in itself; 6.2% and it won the Suomen Paras Olut (Finland's Best Beer) award in 2012.
Back to Helsinki and
in between the Vakka-Suomen varieties, I had the Huvila ESB
. Now Extra Special Bitter is a beer not to be reckoned with. It generally packs a punch with a smack-in-the-face to welcome you and then a delectable sipping quality.
After three or four pints, you are rockin'! The Huvila variety (5.2%) was indeed that, but of course I only had time for one. I also tried the Huvila X-Porter (7%) at the cool Alva Bar in Turku and this was truly fantastic. I mentioned my love of porter and this was the perfect evening drink before heading home.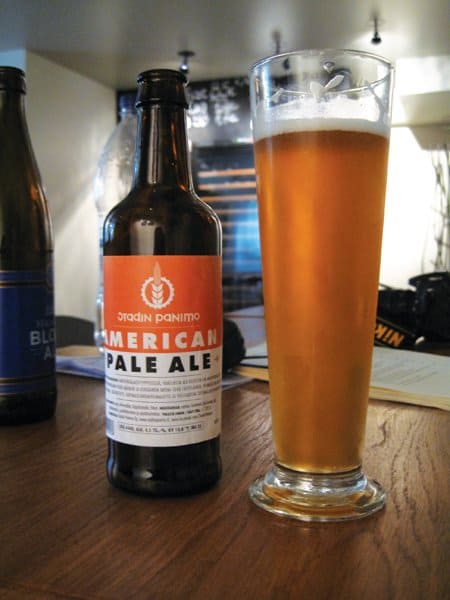 Two other panimos we sampled in Helsinki were Malmgårdin and Stadin. Andrea had the Stadin American Pale Ale (4.5%) and I had the Malmgårdin Belge (8%). IPAs are all the rage in Norway and I love them, but there's just something about American pale ales that gets me excited. And the Belge was sweetly satisfying in a Finnish homage to the best of all beers – Belgium.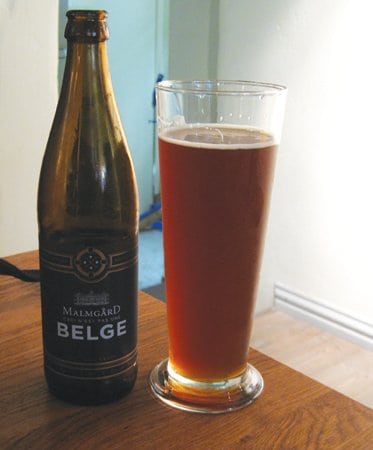 I'll conclude with another superb drop that I had at the Cosmic Comic Cafe: the Stallhagen Baltic Porter. This 7% beer is nicknamed the 'Pig & Rooster' and really hit the spot. Stallhagen describes their beers as "Hand-Made Slow Beer" and whatever their process, it works. Obviously I only barely touched on the many panimos across the country, but I was very happy with the quality of boutique beer and I know that we'll be back to Finland someday soon.