Before arriving in Austin, we both had Banger's Sausage House & Beer Garden (79 & 81 Rainey St, 512-386-1656) on our to-do list and we weren't disappointed. Rocking up at a touch after and despite the threat of rain, we sat at the long wooden tables in the beer garden ready to sample the diverse menu. There's even a fenced area for dogs to hang out while their masters revel in sausages and local beer.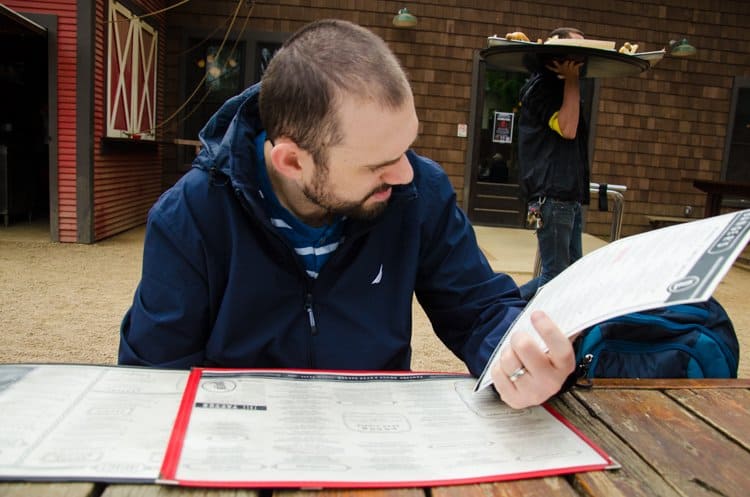 Every main dish comes in sausage form and the vast selection of beers on tap has anything you could want. Andrea started with the more traditional Bockwurst: a Berlin original pork and veal sausage in a bun, while I went with the BBQ Bacon & Shrimp that came with white cheddar grits and house-made BBQ sauce.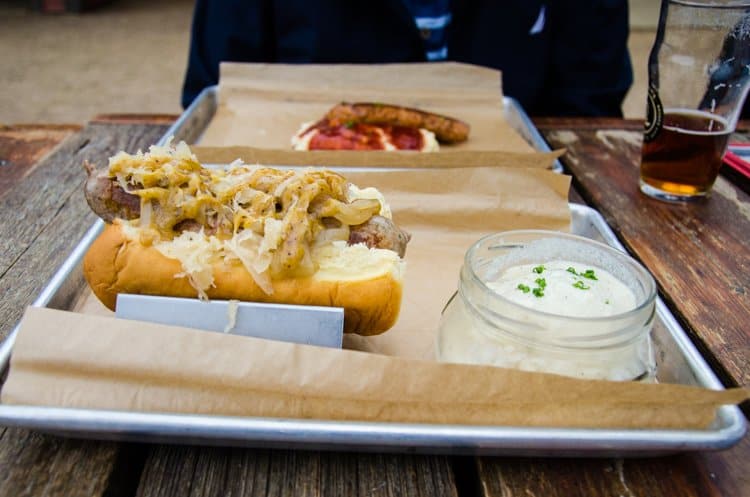 Having heard of Austin's great craft brews and already trying the 512 Pecan Porter (6.8%) the night before, I accompanied my sausage with the Thirsty Planet Thirsty Goat Amber (5.5%). This was quickly followed by the Revolver Bock (6.5%), that made the cool breeze more bearable while we perused the menu some more.
We shared the delectable Fried Chicken, with horseradish mustard, honey and Chef's Momma's biscuit. Any description of this sausage will not justify just how good it is, so it's a must-try if you're there. The Independence Convict Hill Oatmeal Stout (8.0%) completed my meal and I was ready for day of walking…and it wasn't even 1pm yet.