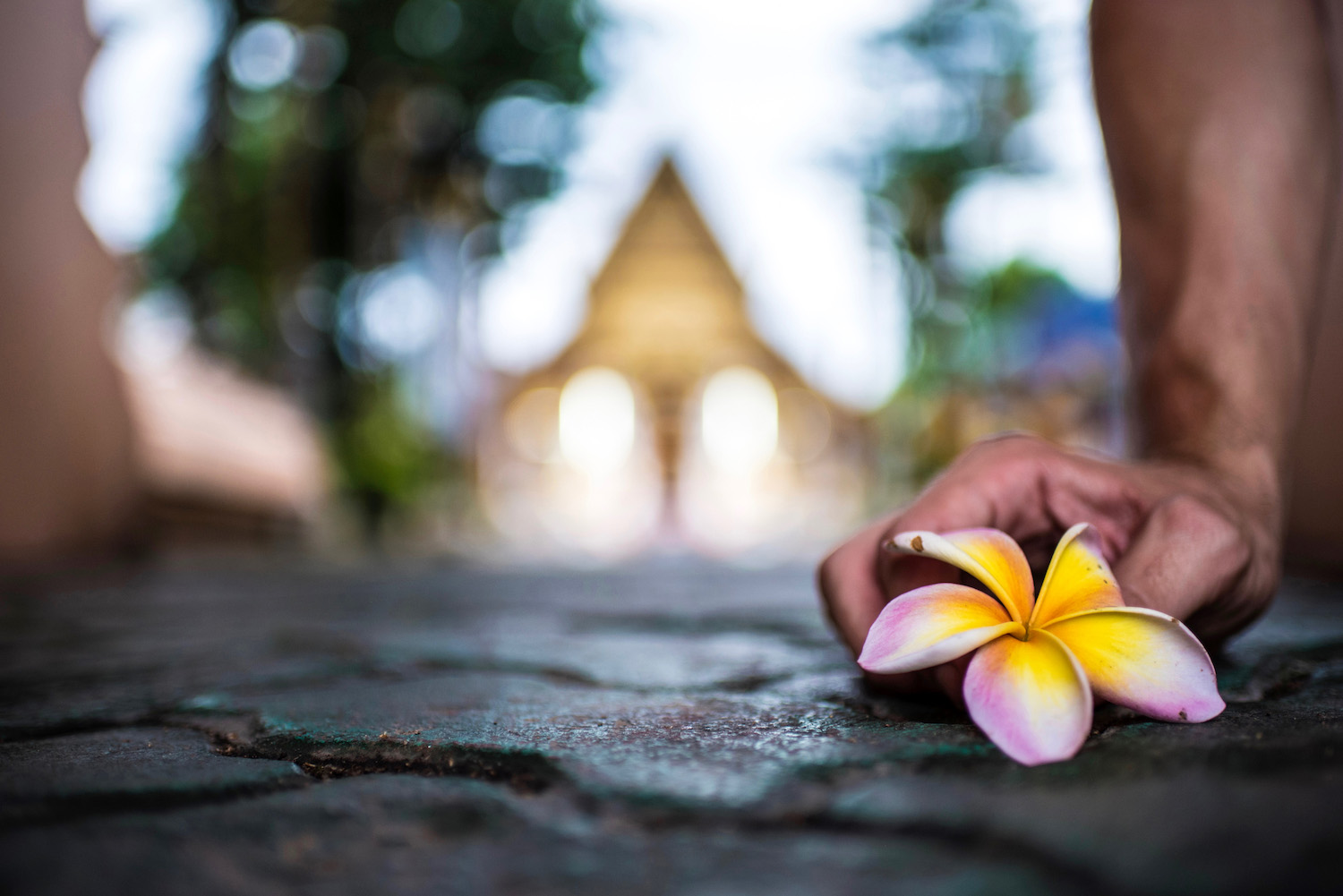 Truth be told, I've spent a lot of time in northern Thailand, so I wasn't paying much attention to it as my plane descended toward Chiang Rai on my recent trip. As the earth began coming into focus through the clouds, however, I felt as if I was looking upon it for the first time—Chiang Rai province, and the planet.
People know much more about Chiang Mai than they do Chiang Rai, where you're bound to relish in the lush, emerald mountains clouded in mist. Mirrored rice terraces and golden stupas, in every direction as far as the eye could see.  And a behemoth statue of Guan Yin, the Goddess of Mercy, whose clasped hand seemed to be guiding the aircraft safely to the runway—more on her in a minute.
Indeed, Chiang Rai and the adjacent Golden Triangle (where Thailand meets Myanmar and Laos) are home to some of the most enchanting scenery and culture in all of Southeast Asia. Many travelers miss them as they wander through northern Thailand, but I'm assuming you won't be among them, since you managed to find your way here.
Where to Stay in Chiang Rai
Although Chiang Rai province is relatively well-known among Thais and seasoned Thailand travelers, tourism remains undeveloped here. As a result, I've found it's best to base yourself in Chiang Rai proper for several nights and explore the province via day trips. The most comfortable, cozy and authentic place to stay is Baan Jaru, which is located a stone's throw from Chiang Rai's Clock Tower and run by a local Thai family. Book the "cottage" if it's available!
Urban Enlightenment in Chiang Rai
Thailand's Chiang Rai is smaller than its more famous neighbor Chiang Mai, but also less discovered (although Chiang Mai is still great and can certainly pamper yourself there and eat well). For this reason, I'll start with a succinct phrase—white, black and blue—to immediately simplify the process of exploring Chiang Rai.
The first place you should visit is Wat Rong Khun (the "White Temple"), located about 20 minutes away by minivan from the muddy parking lot currently serving as Chiang Rai's bus station. After spending a couple hours here in the morning, head back to the bus station and board one bound for Mae Sai, but tell the driver you want to get off about 15 minutes into the journey at Baan Dam—(the "Black House.")
Once the goth-chic of the exhibits here becomes too much to bear, head back to the main road and board a bus back toward Chiang Rai, this time alighting after about five minute at the "Blue Temple" of Rong Suea Tan.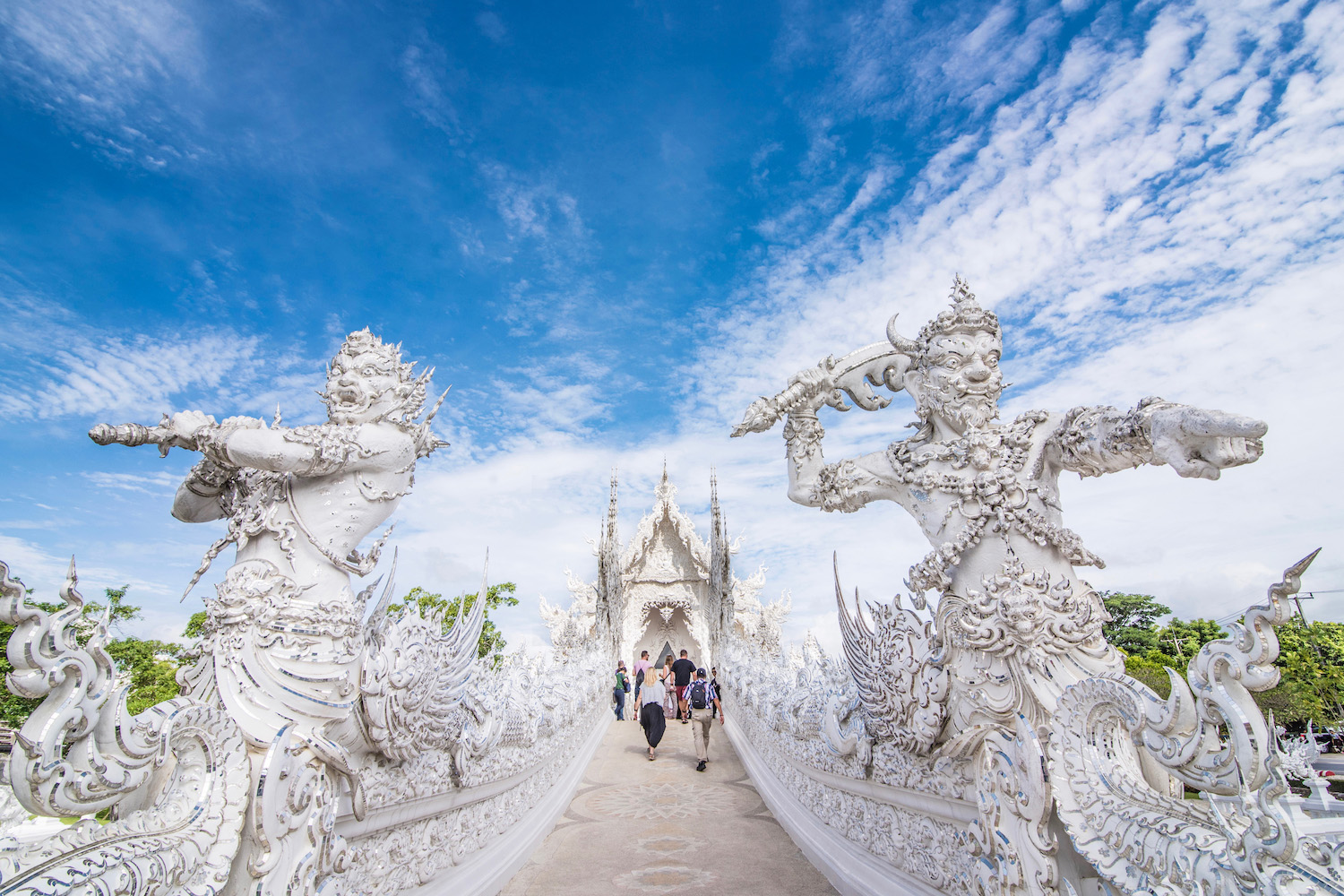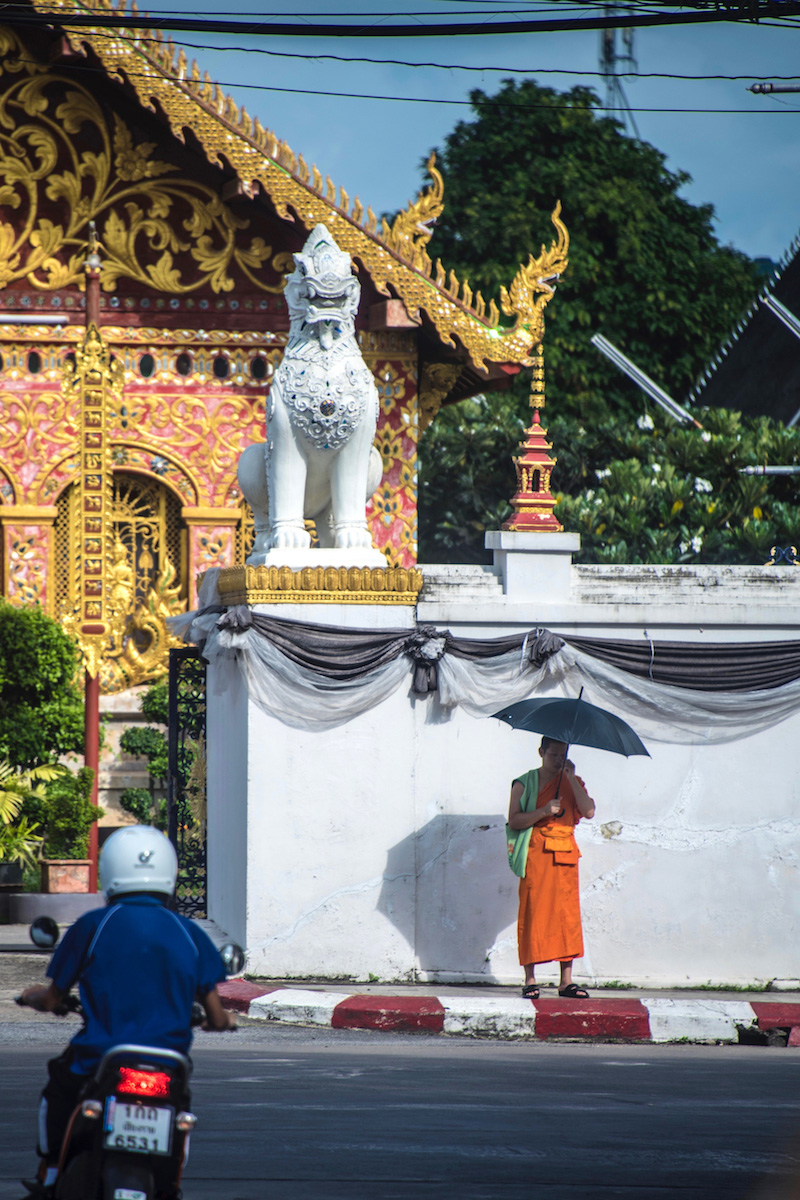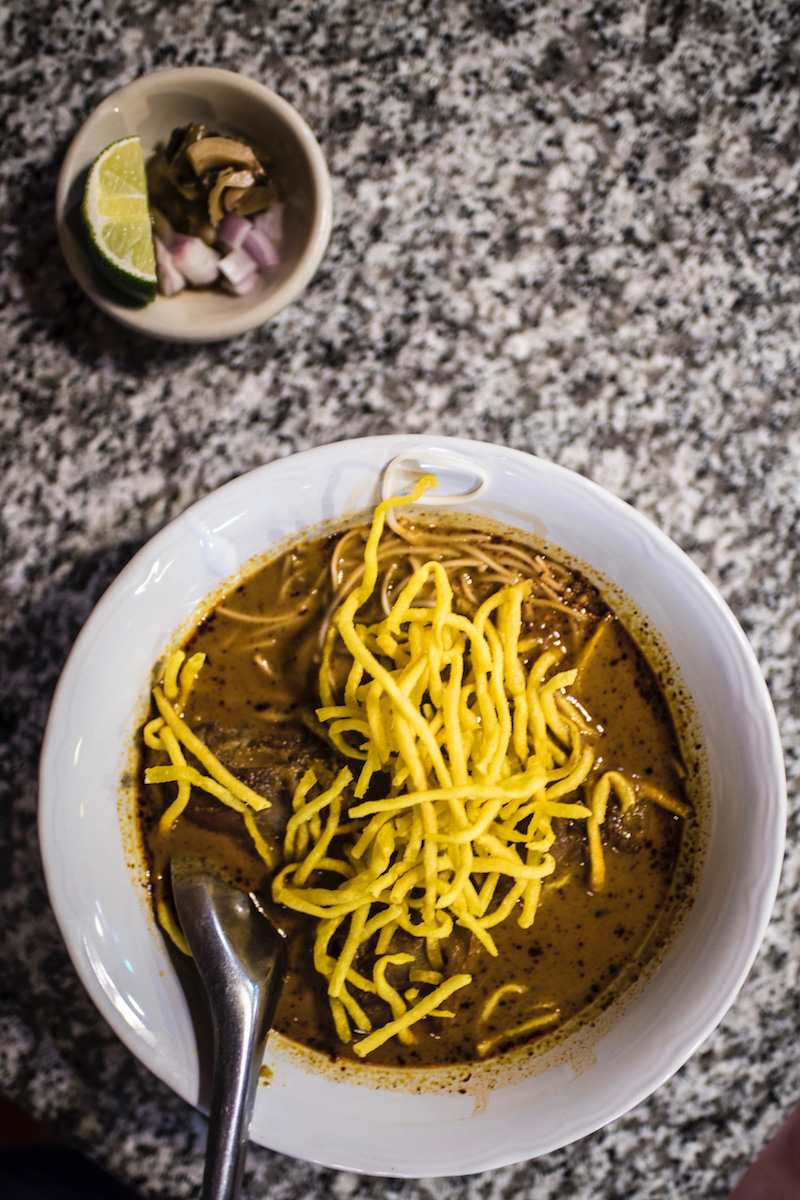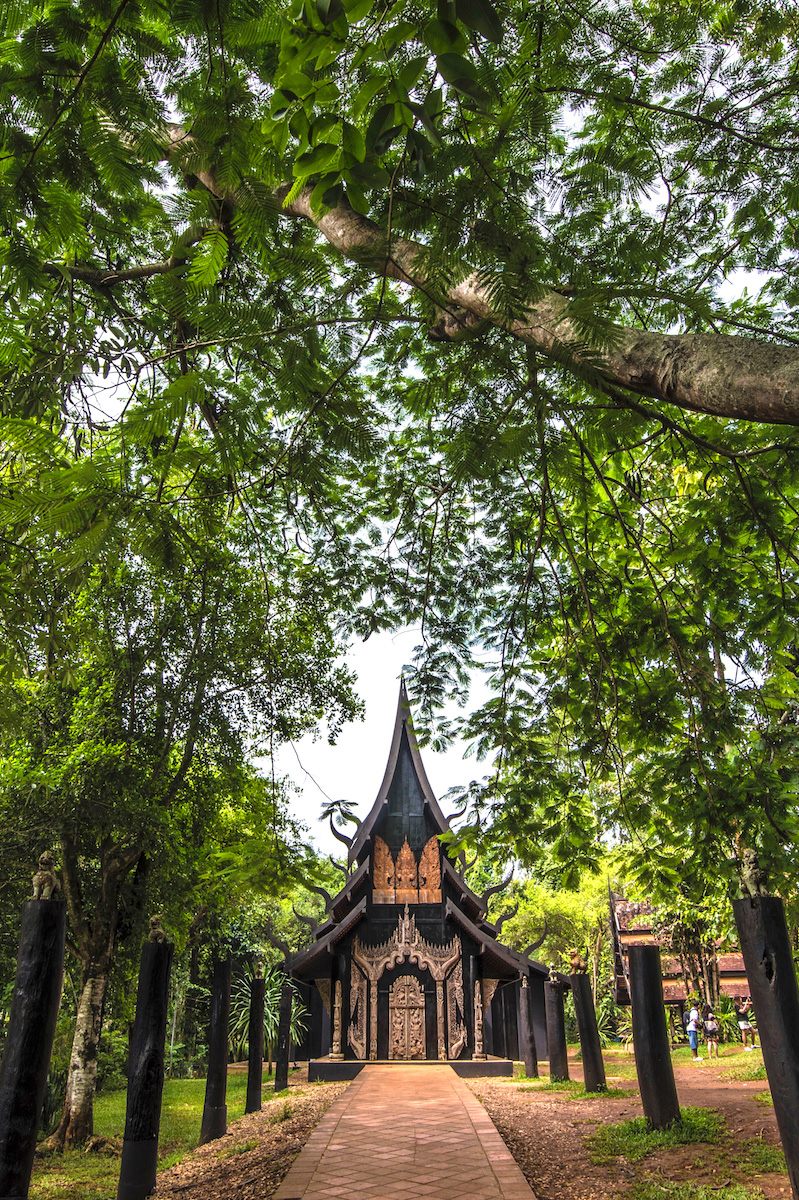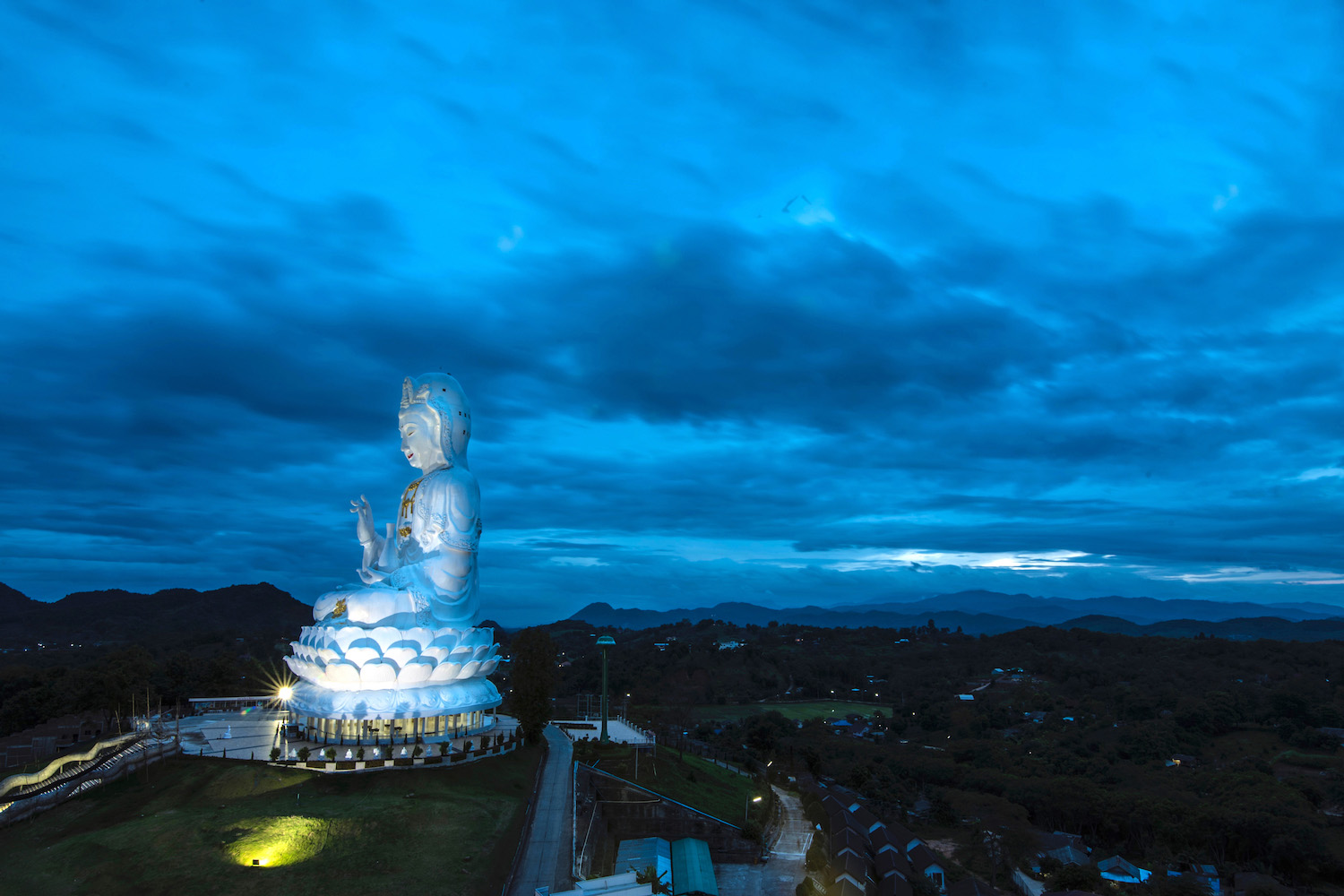 I like to start with these three because in seeing them, you're not only visiting the most photogenic (manmade) places in Chiang Rai province, but you're also getting a colorful overview of the Lanna style that defines traditional (and, in some cases, modern) architecture in northern Thailand.
Another benefit of seeing these star attractions during the first half of day one is that you can spend the second un-burying treasures of a subtler sort. Discover less conspicuous temples, such Wat Jetyod or Wat Phra Singh, which is only a few minutes' walk from the picturesque Kok River.
Alternatively, eat a spicy bowl of Khao Soi soup at Barrab near the Clock Tower, shop at the Night Bazaar or watch sunset from Wat Huay Plakang, which is where the aforementioned statue of Guan Yin sits (admittedly a bit outside the city).
Coffee Shops—and Coffee Farms
Chiang Rai's café culture isn't unique on the surface. Coffee shops are having a major moment in Asia as a whole, to say nothing of how they (and the hipsters who frequent them) have infested neighboring Chiang Mai.
But two factors make coffee worth at least a day of your time in Chiang Rai, the first being how truly extraordinary cafés here are. The most shining example of this is Café Chivit Thamma Da, which occupies an airy, two-story house on the banks of the Kok.
Here you'll find impressive Thai and Western food menus to supplement the sumptuous selection of coffee and cocktails, and a scenic view that belies your proximity to the city (and to the Blue Temple, which is a five-minute walk away).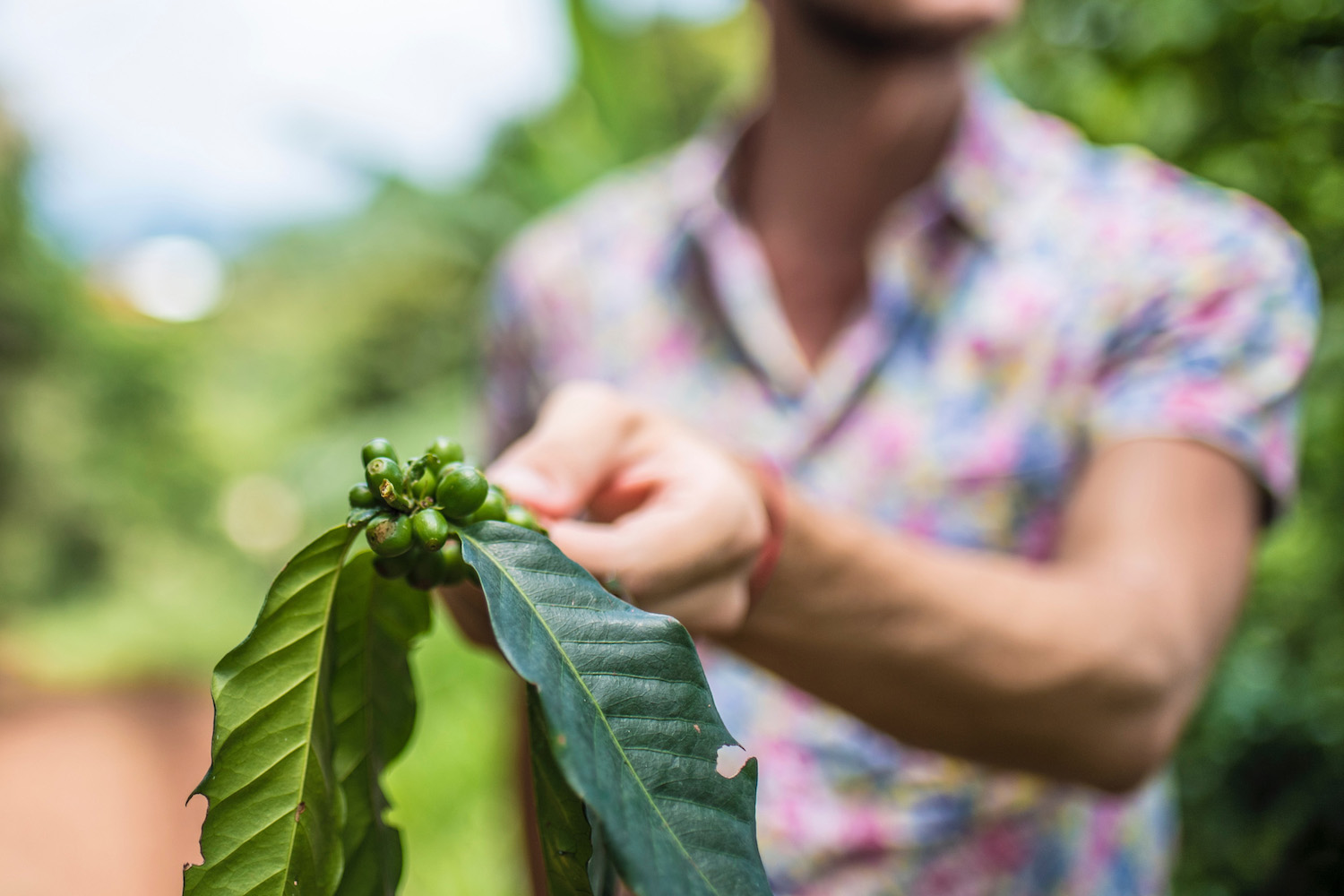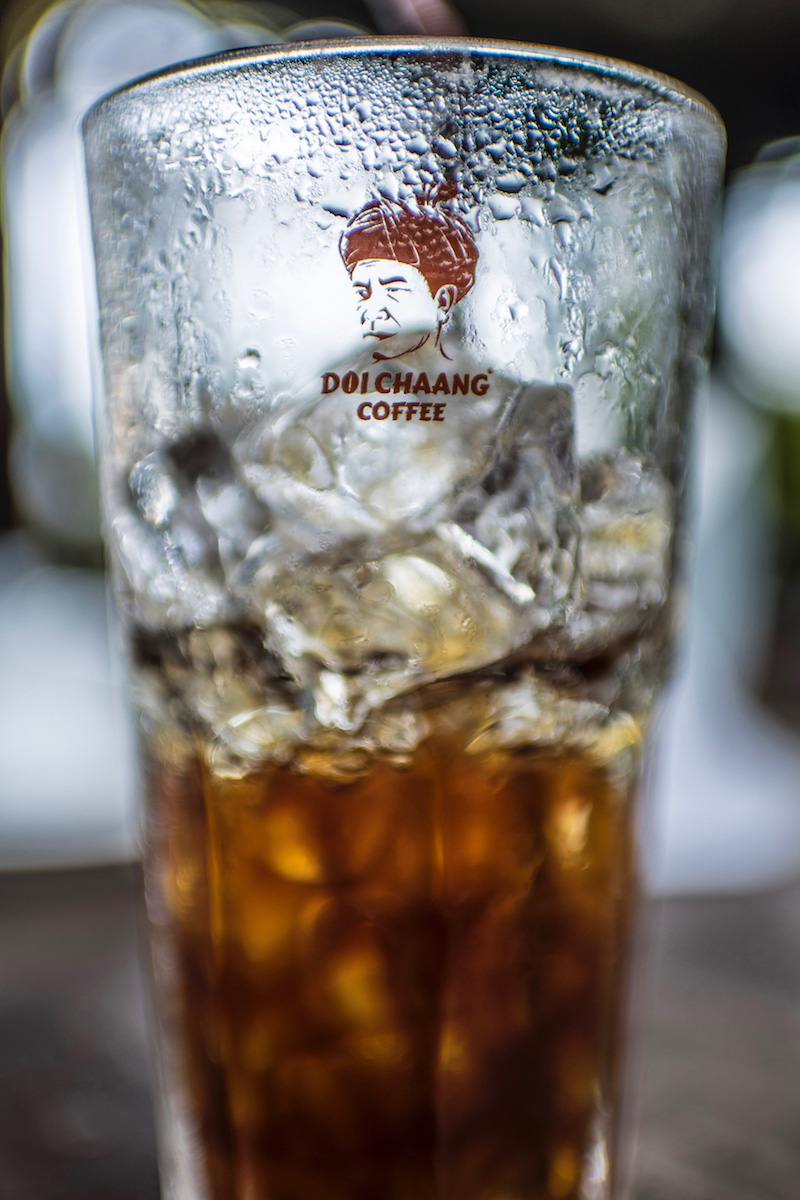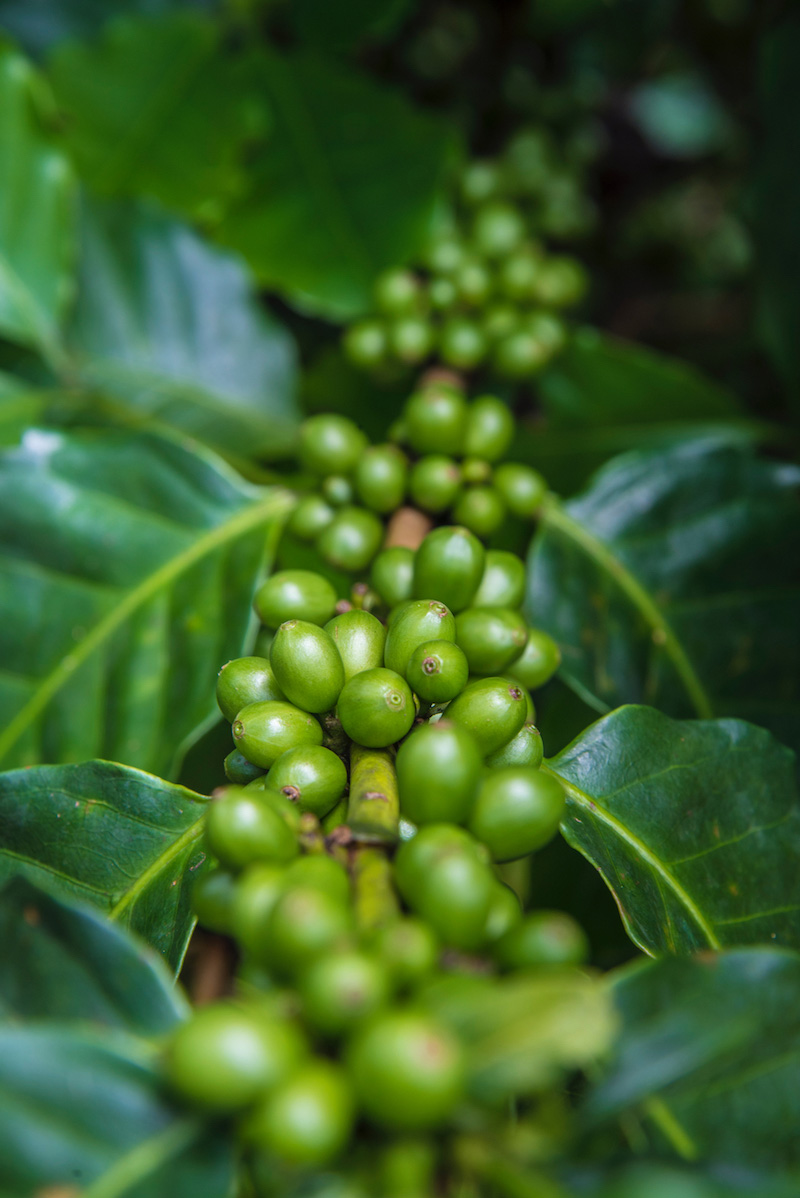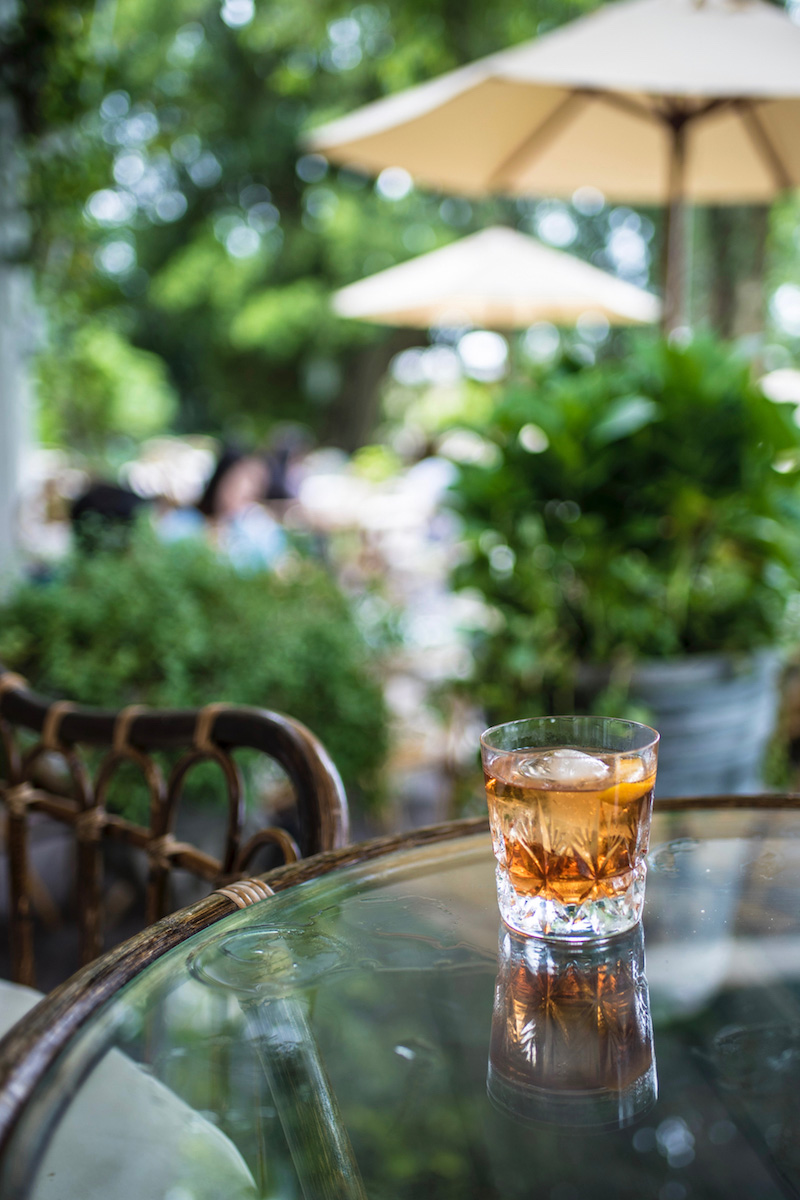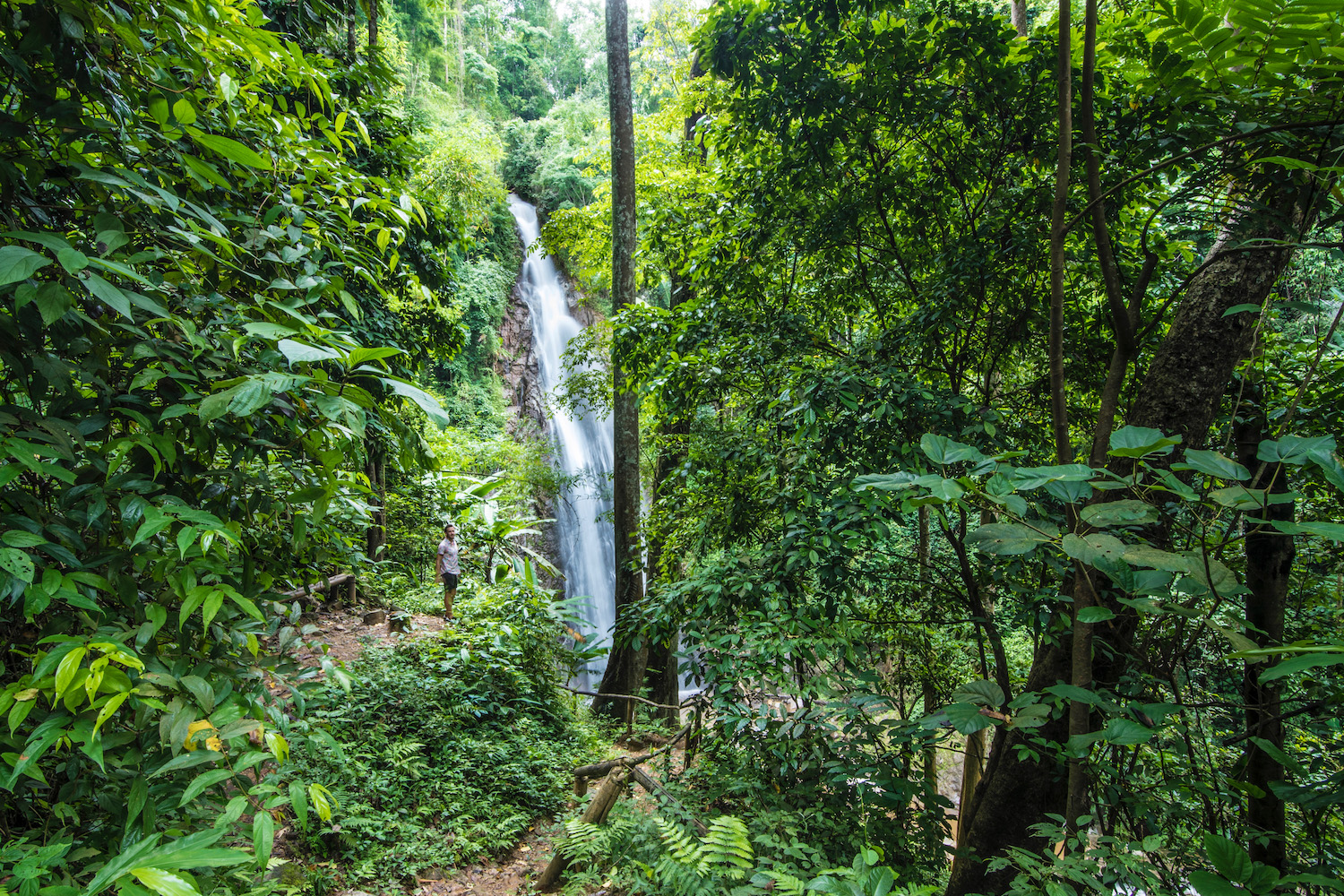 Secondly, Chiang Rai province is where most of Thailand's coffee is grown. Whether you stay at Baan Jaru or elsewhere, have your hotel staff arrange a taxi to Doi Chang Coffee Farm and some of the others plantations in the lush mountains around it. This should cost no more than 2,000 baht for a full-day excursion, during which you can also hike to Khun Korn Waterfall and visit sprawling Singha Park (and the White Temple, if you didn't mention to see it on your first of three days in Chiang Rai and its vicinity).
If you're more of a tea person, you could visit the Mae Salong Tea Plantation, although this is neither as impressive as other tea areas in Asia (namely Malaysia's Cameron Highlands and Sri Lanka's Nuwara Eliya), nor as relevant to Chiang Rai's sipping sensibility as coffee is.
The Golden Triangle
Of course, the most famous (infamous?) crop grown in northern Thailand is one you won't want to consume—if not because of the current opioid epidemic, then at least because of the ultra-strict drug laws that exist around these parts. I'm talking about opium, whose former ubiquity near the point where Thailand meets Laos and Myanmar is the reason it's known as the "golden" triangle.
To be sure, you won't see a single poppy within Thai territory, save for photographs inside the House of Opium museum.
But, that's okay, because you will get stunning views of Myanmar (from atop Wat Phra That Doi Wao in the town of Mae Sai) and Laos (from the Mekong riverfront in Chiang Saen), not to mention the confluence of the three countries itself, both from ground level (atop the Treasure Ship at the base of its giant Buddha) and at the viewpoint of Phra That Doi Pu Khao temple.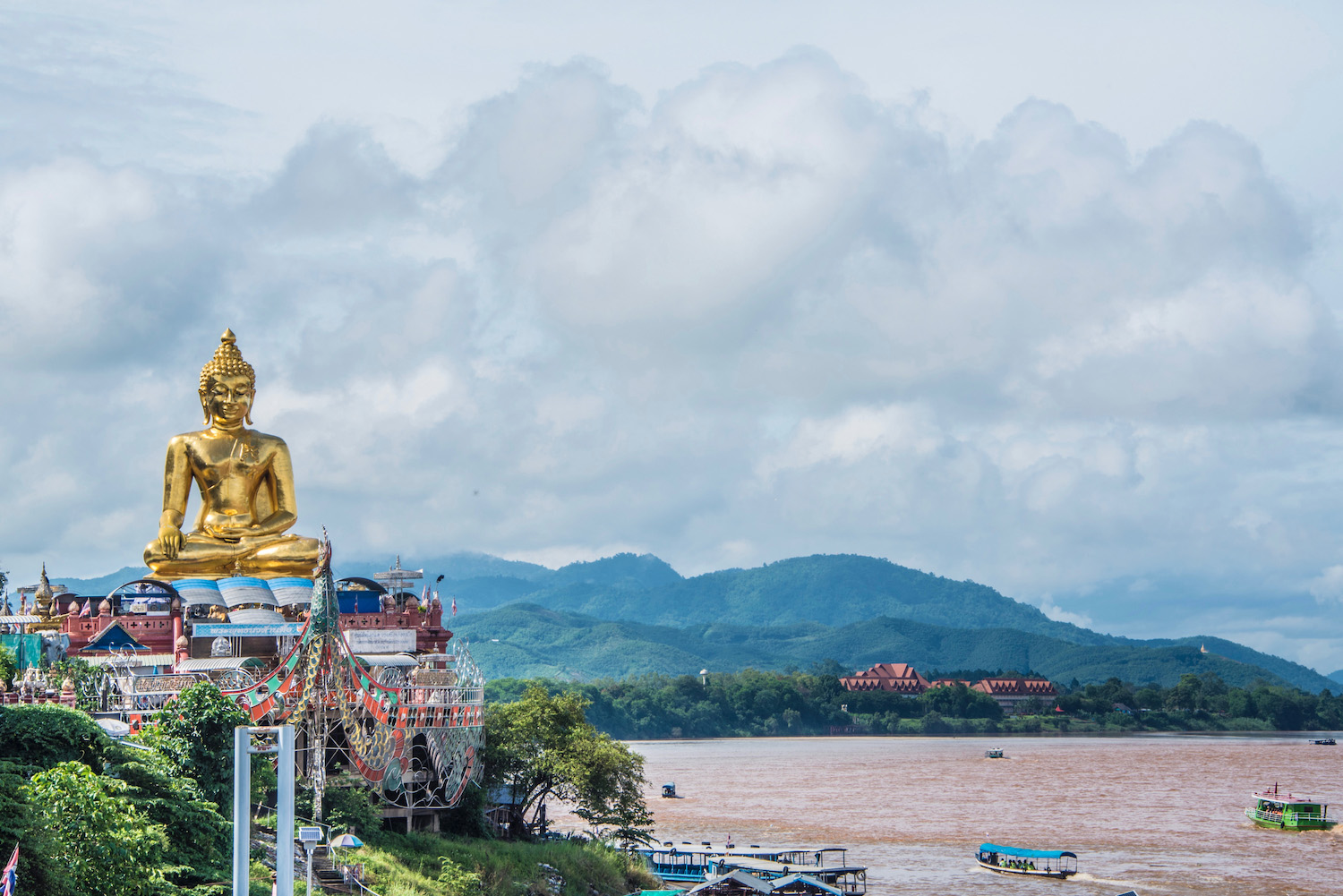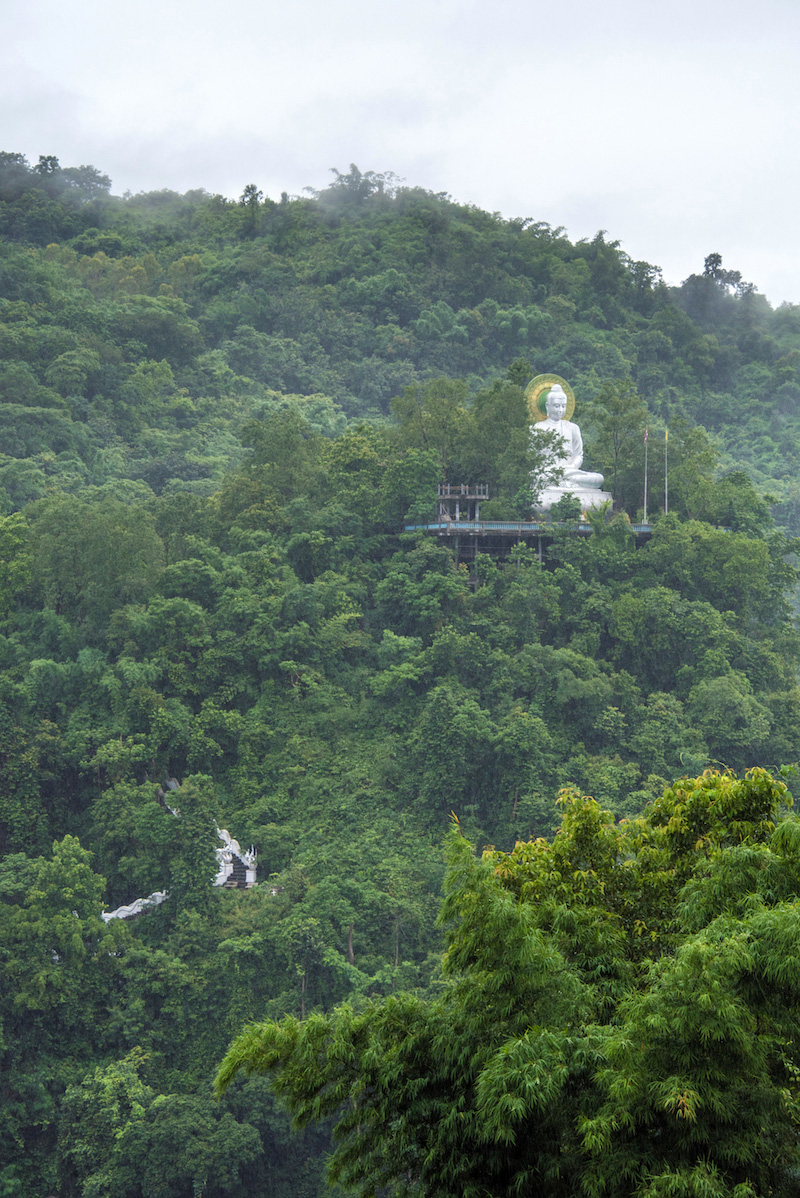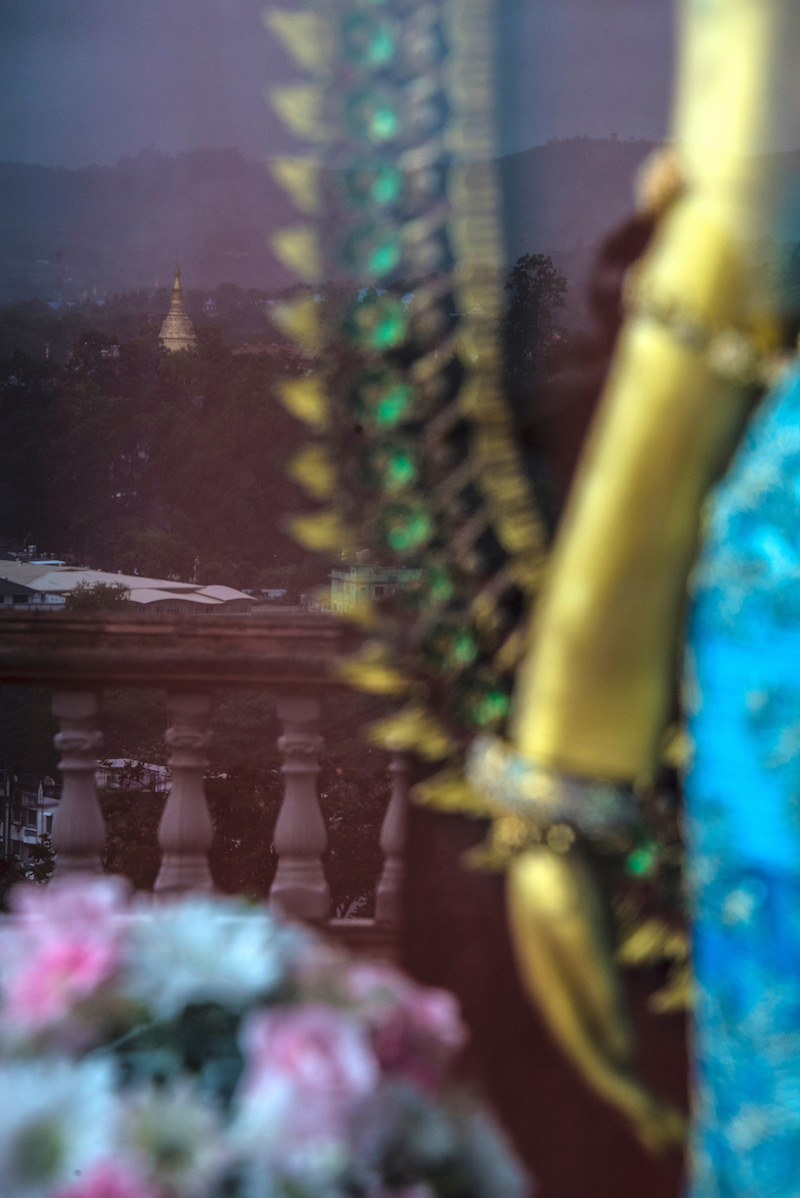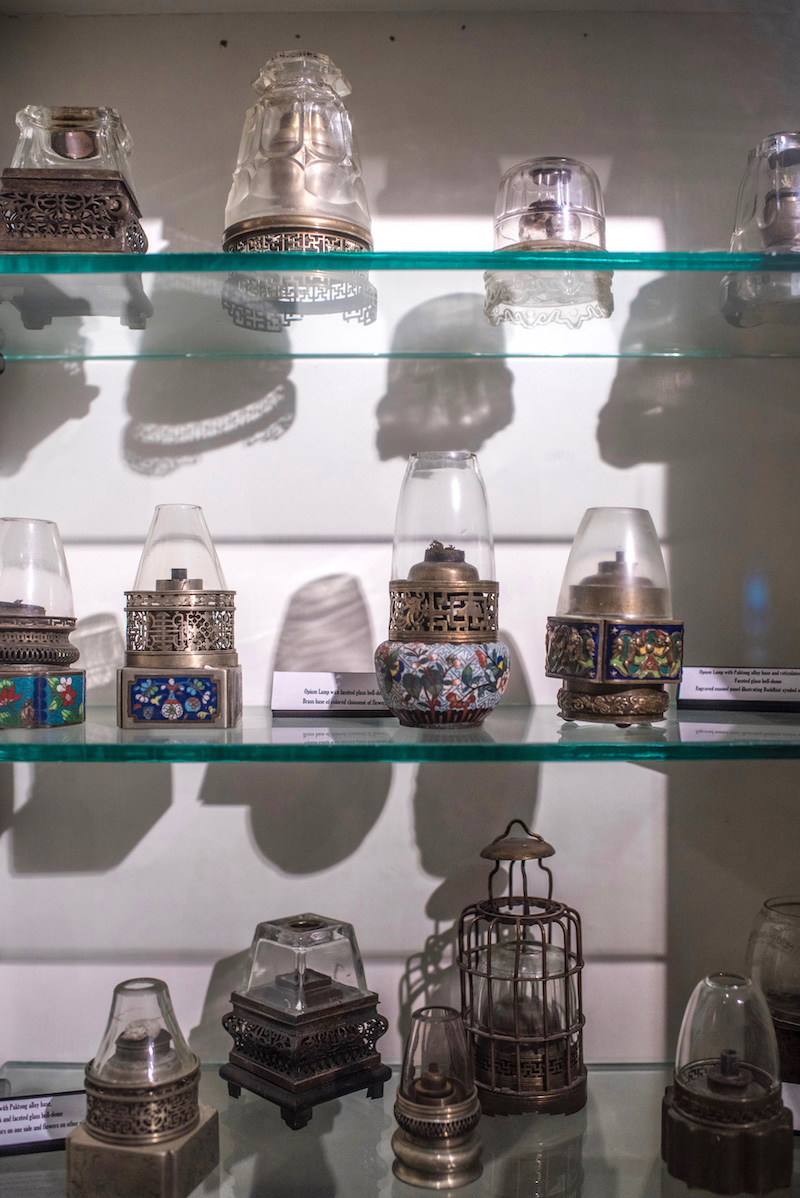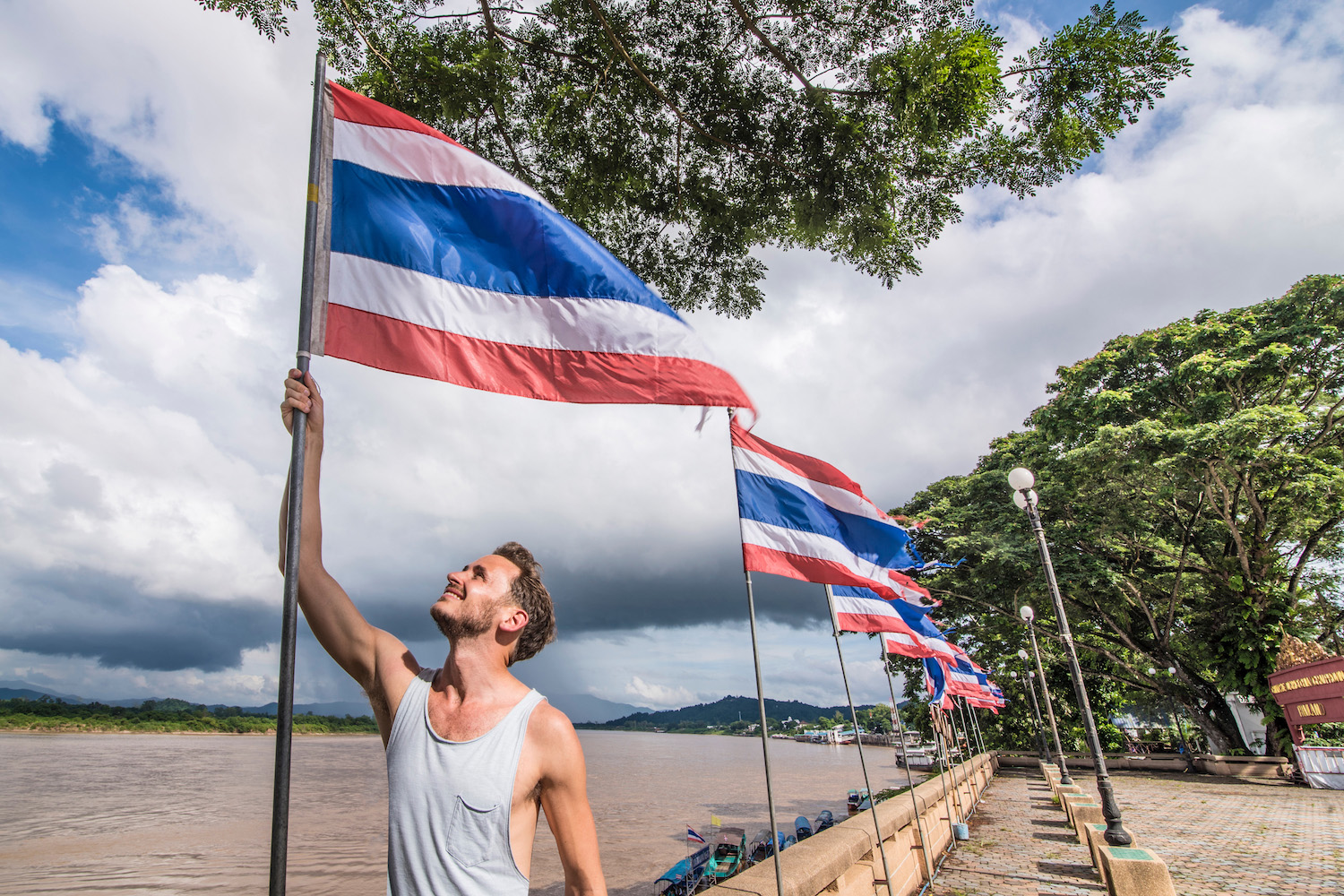 Practically speaking, I recommend structuring your day as follows. As early as possible, board a Mae Sai-bound minibus from Chiang Rai's bus station, then get off before the Thailand-Myanmar border crossing. Spend an hour or so walking up to and exploring Wat Phra That Doi Wao and admiring Myanmar from afar, then head back down into town and get a blue song-theaw (pick-up truck) to the Golden Triangle (Saam Liam Thong Kham in Thai) itself. Have lunch at any of the riverfront eateries—they're all about the same.
It'll take a couple hours to see everything here, so I imagine you'll be getting a minibus or motorbike to Chiang Saen around 2 or 3 p.m. Take your time enjoying the stunning Mekong views (and scattering of temples) here, but make sure to board a bus back to Chiang Rai no later than 4:30 p.m., which is when the last scheduled one leaves.
Onward Excursions
I spent slightly more than three days in Chiang Rai (and environs),  one of which I dedicated to visiting the town of Chiang Khong, located along the border with Laos just downstream from Chiang Saen. There is literally nothing to see here, so I wouldn't recommend you come here unless you plan to take the slow boat to Laos (which I absolutely do recommend!).
The Bottom Line
Chiang Rai is underrated and, because of its proximity to popular Chiang Mai, largely undiscovered.
Here, you'll not only get a taste of authentic northern Thai cuisine and Thailand culture, but will be day-trip distance from some of the Kingdom's most incredibly scenery, including the Golden Triangle, Mekong River and a menagerie of coffee and tea plantations. If you're pressed for time on your trip to Thailand, I would almost go so far as to say you should visit Chiang Rai instead Chiang Mai—it's that good!