Many travelers don't even get to the point of needing an Osaka itinerary. That's because they've decided, for any number of reasons, that they don't need to see Osaka. That although this vibrant, diverse city (the largest in western Japan) has just been named host of the 2025 World Expo, it's simply not worth a visit, even as a day excursion from Kyoto.
Don't be one of these travelers. Even if you ignore the fact that Osaka sightseeing is more eclectic and wide-ranging than the word on the street would have you believe, and whether or not you're an adventurous enough eater to take advantage of all the delicious treats here, Japan's second city is simply first-rate. Here's how to make the most of any trip to Osaka, even if you thought before arriving at this page that you would never come.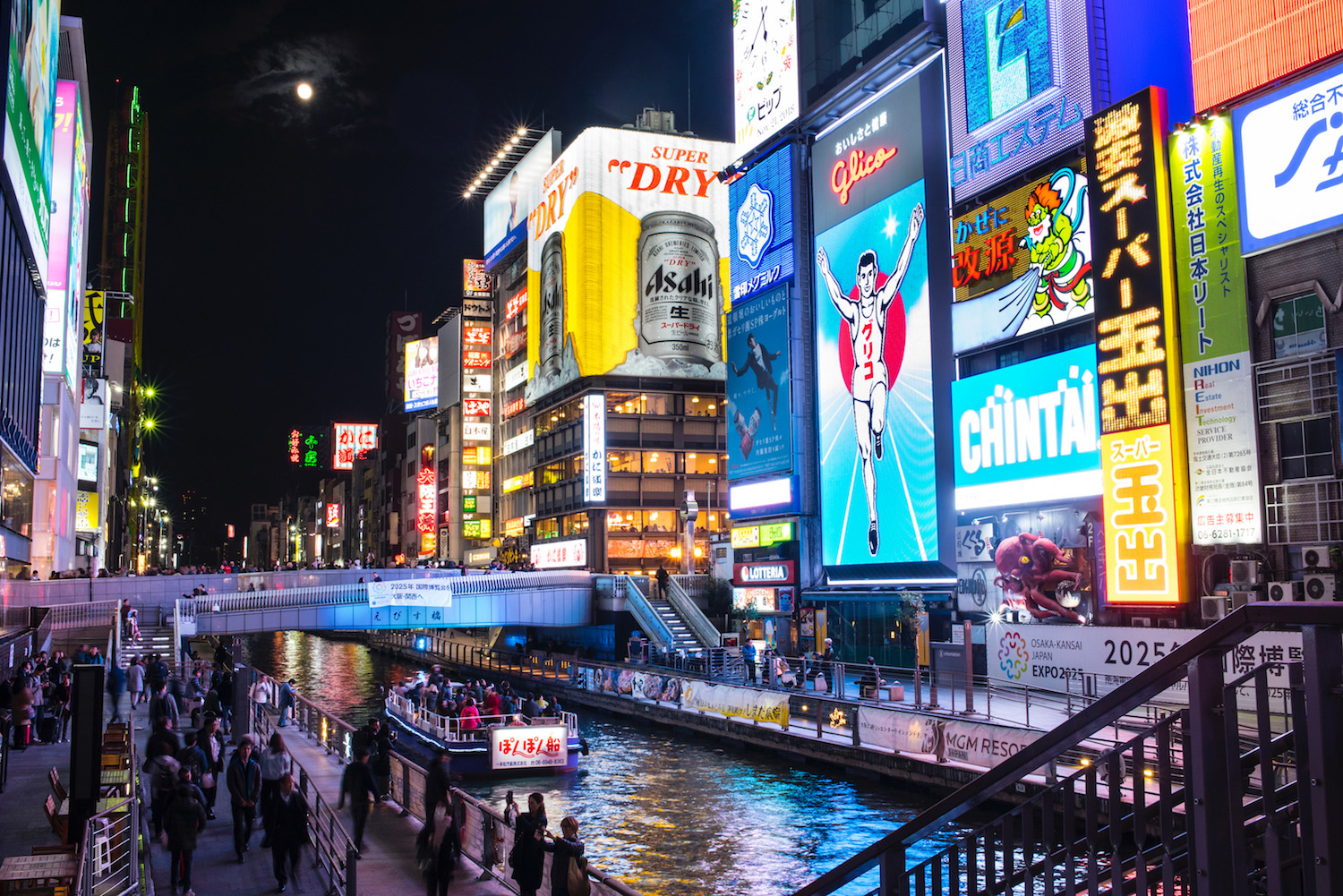 Where to Stay in Osaka
Because the city is one of Japan's pre-eminent business hubs, hotels are abundant, high-quality and fairly priced. From the functional Welina Hotel Umeda just minutes from Osaka Station, to the boutique style The Flag Shinsaibashi, to the downright opulent Ritz-Carlton, you get your bang for your buck on all hotels, regardless of the ambiance you seek.

Which is not to say you can't go super-cheap, or that traditional guest houses don't exist in this ultra-modern city. Hotel Kuramoto checks the ryokan box. (NOTE: If you plan to city where more and better ryokans exist, I'd recommend waiting—just being honest!)
Things to Do in Osaka
Explore Osaka Castle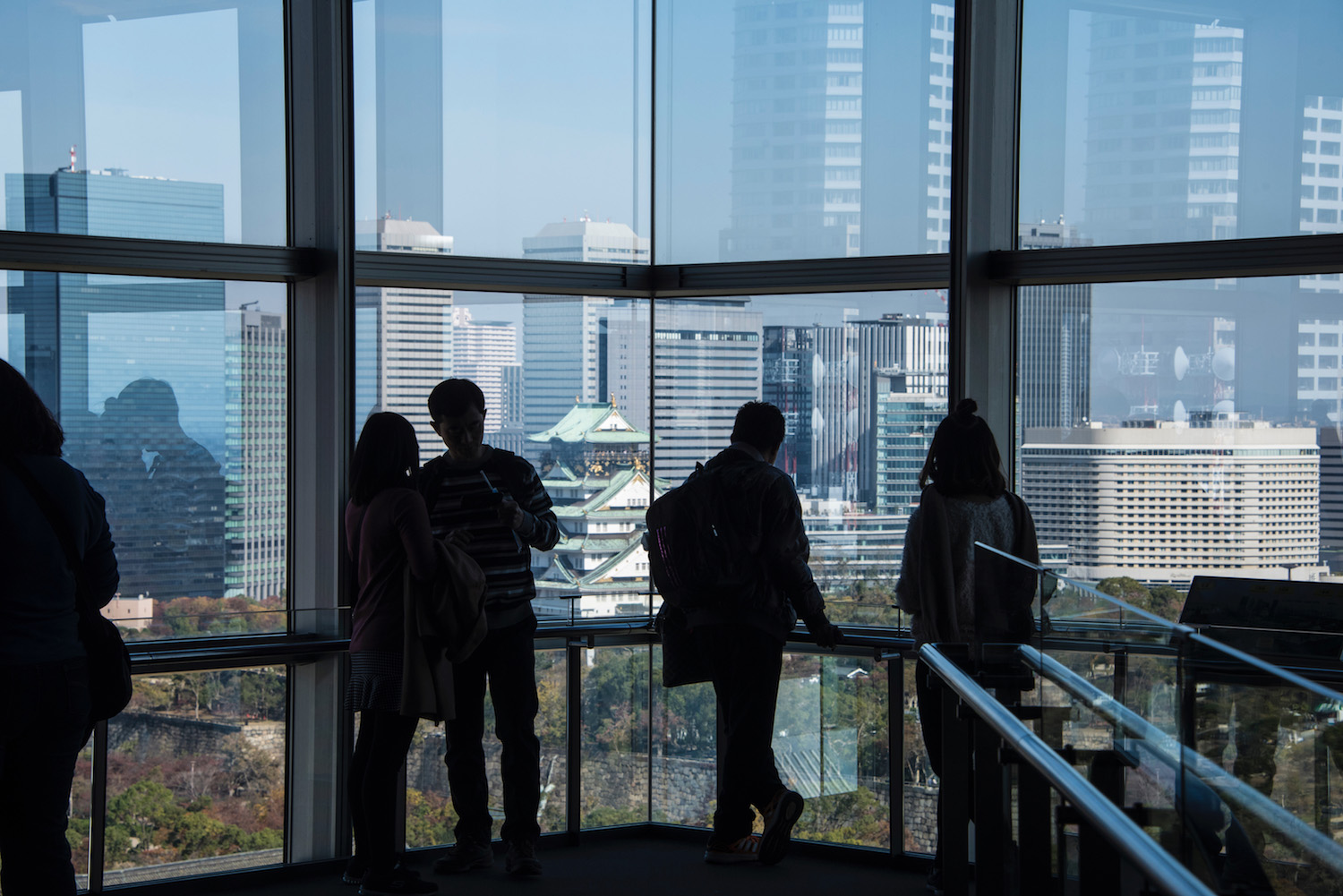 Basically every Osaka itinerary begins at Osaka Castle—and with good reason. No matter the season, the weather or your mood, a stroll through this sprawling 16th-century structure is a transformative experience. Want to get a view of Osaka Castle in front of the city's skyscrapers, as I've displayed in this post? Walk southwestward to Osaka Museum of History, where you can enjoy an incredible view as you descend from the 10th floor (where the exhibition starts) to the 9th floor.
Discover Osaka Temples and Shrines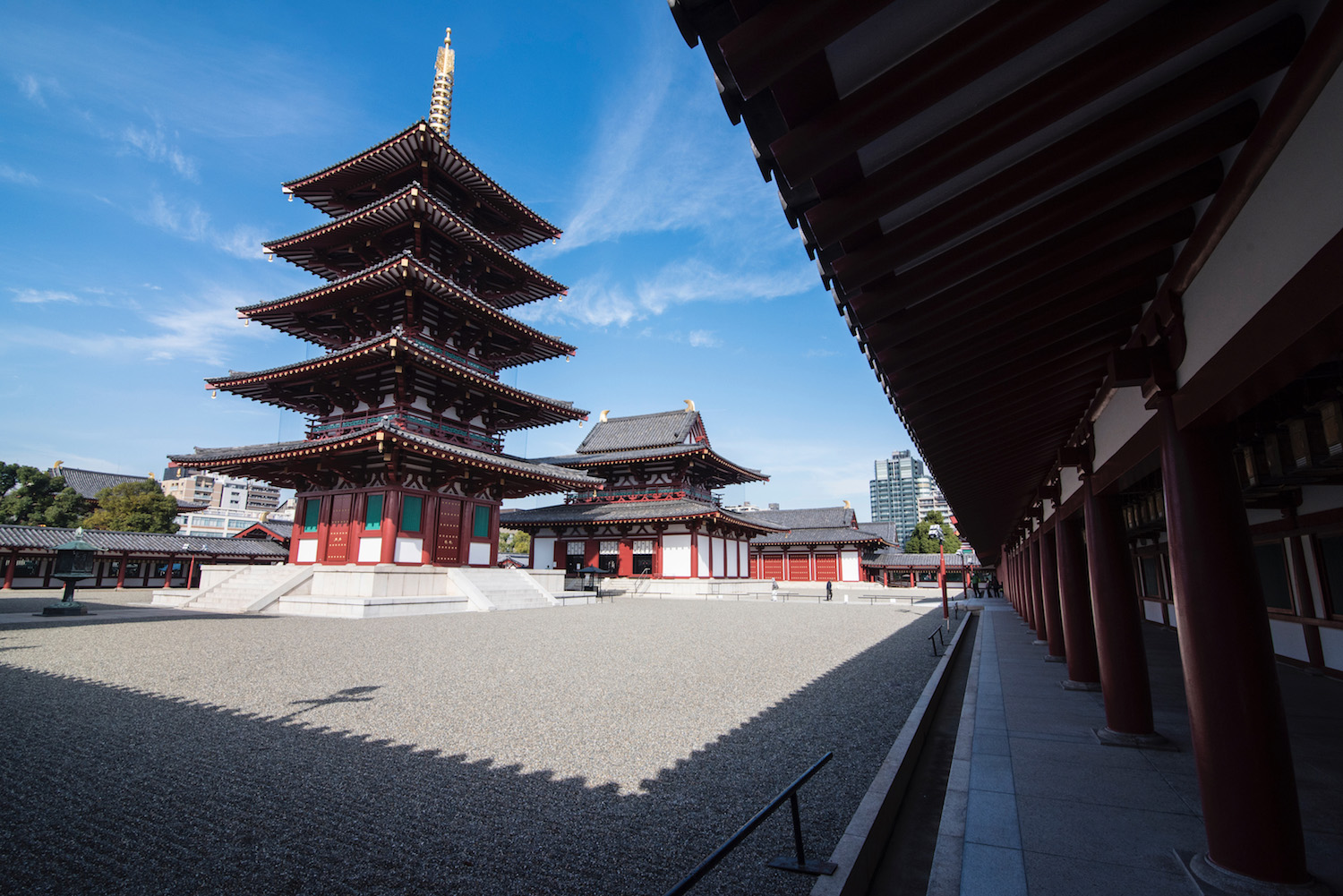 Think there's nowhere ancient or even historical here? Think again? Enjoy a morning at Shitennoji Temple, which dates back to 593 and some consider to be the oldest temple anywhere in Japan, then ride the historical Hankai Tramway southward to Sumiyoshi Taisha, a stunning (and even older—it was first designated way back in 211!) shrine where you can also find street food stands on Sunday. Wait, you didn't know that Osaka is the culinary capital of Japan?
Eat the Best Food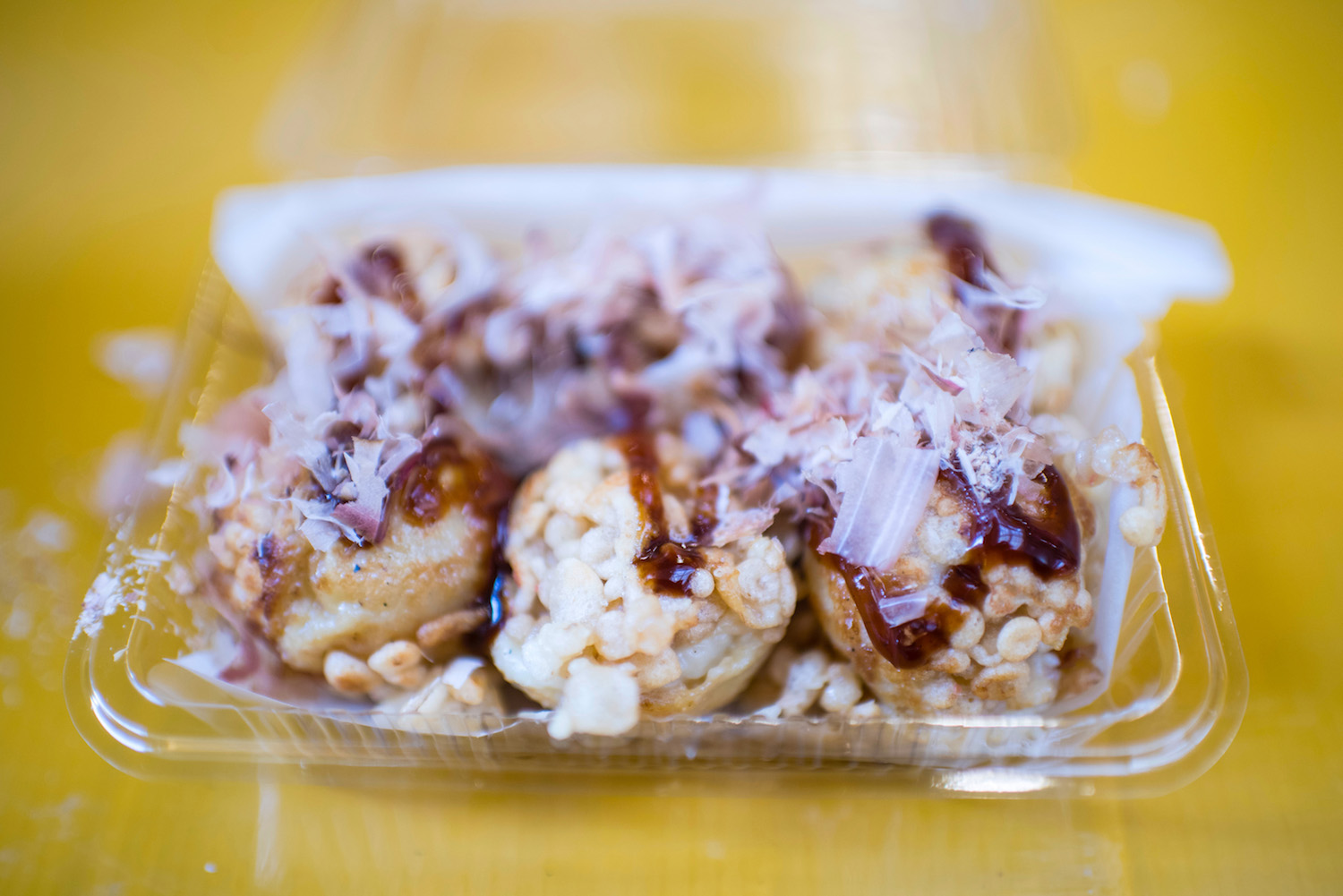 It's true—to be frank, I could write an itinerary just about eating. There are a few places to sample the best street food, whether you prefer takoyaki octopus fritters, kani doraku grilled crab legs, okonomiyaki pancakes or fried gyoza dumplings. During the day, I'd probably recommend heading to covered Kuromon Market (located not far from Namba Station) or pop-up trailers at Sumiyoshi Taisha or Osaka Castle.
Say "Konbanwa" to the Glico Man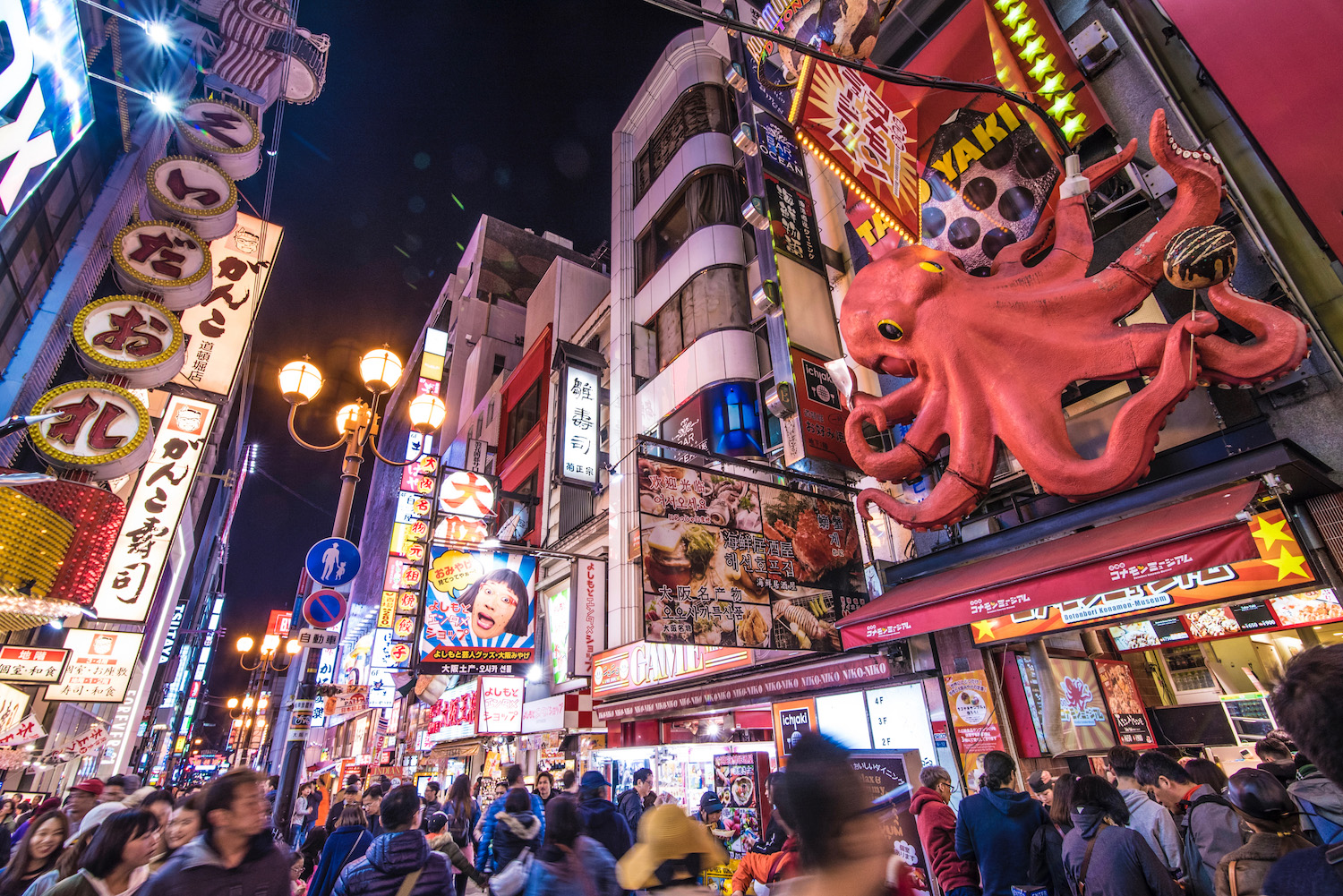 At night, on the other hand, you should head to the busy (and photogenic!) Dotonbori pedestrian street, which is actually not far from Kuromon Market. Once you've finished eating your weight in snacks here, enjoy other things to do at night. Walk north from the main drag to Dotonbori Canal, where you'll find Osaka's famous Glico Man, or enjoy a panorama of the Osaka skyline from Umeda Sky Building, near Osaka Station. Alternatively, dig into Japanese Izakaya (pub) culture in Shinsekai district, which is just steps from the Shin-Imamiya railway hub.
See Osaka's Cherry Blossoms or Autumn Colors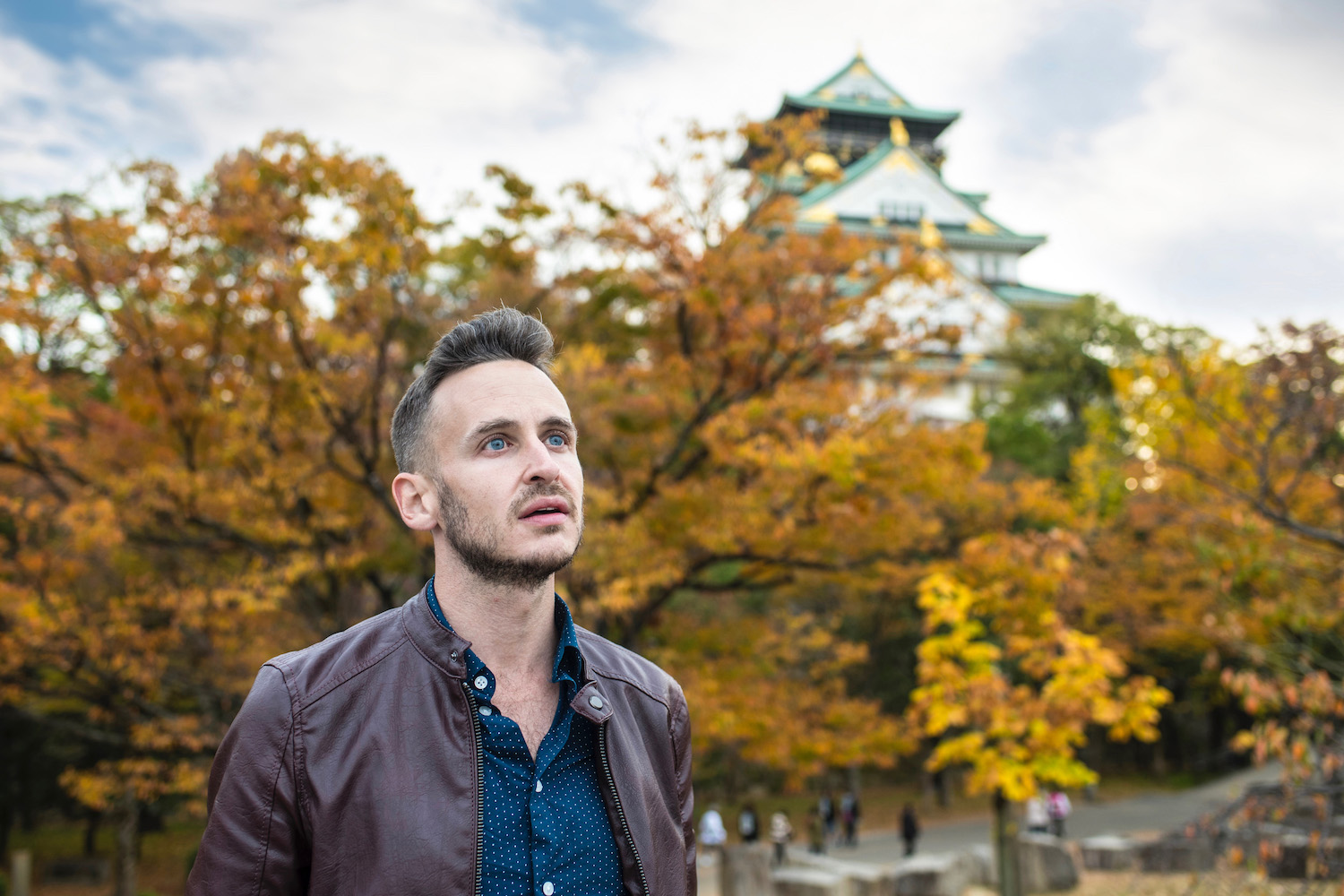 Neither cherry blossoms nor spending autumn in Japan is a particularly popular option, since Osaka is generally more famous for its urban activities than its natural one. But Osaka Castle alone can claim to be one of the most famous hanami and koyo spots in all of Japan, to say nothing of other beautiful locations in the city. In fact, I find Osaka to be one of the most refreshing Japan destinations to choose during these busy periods, because most travelers are up the road in Kyoto.
Day Trips from Osaka
Nara
As is the case among travelers in Kyoto, seeing Nara from Osaka is probably the most popular Osaka day trip option. And it's easy to see why, whether you prefer to feed tame animals in Nara Deer Park, explore the towering innards of Todai-ji (and the big, beautiful bronze Buddha inside) or simply chill out along the long, lush path to Kasuga-taisha shrine.
Himeji Castle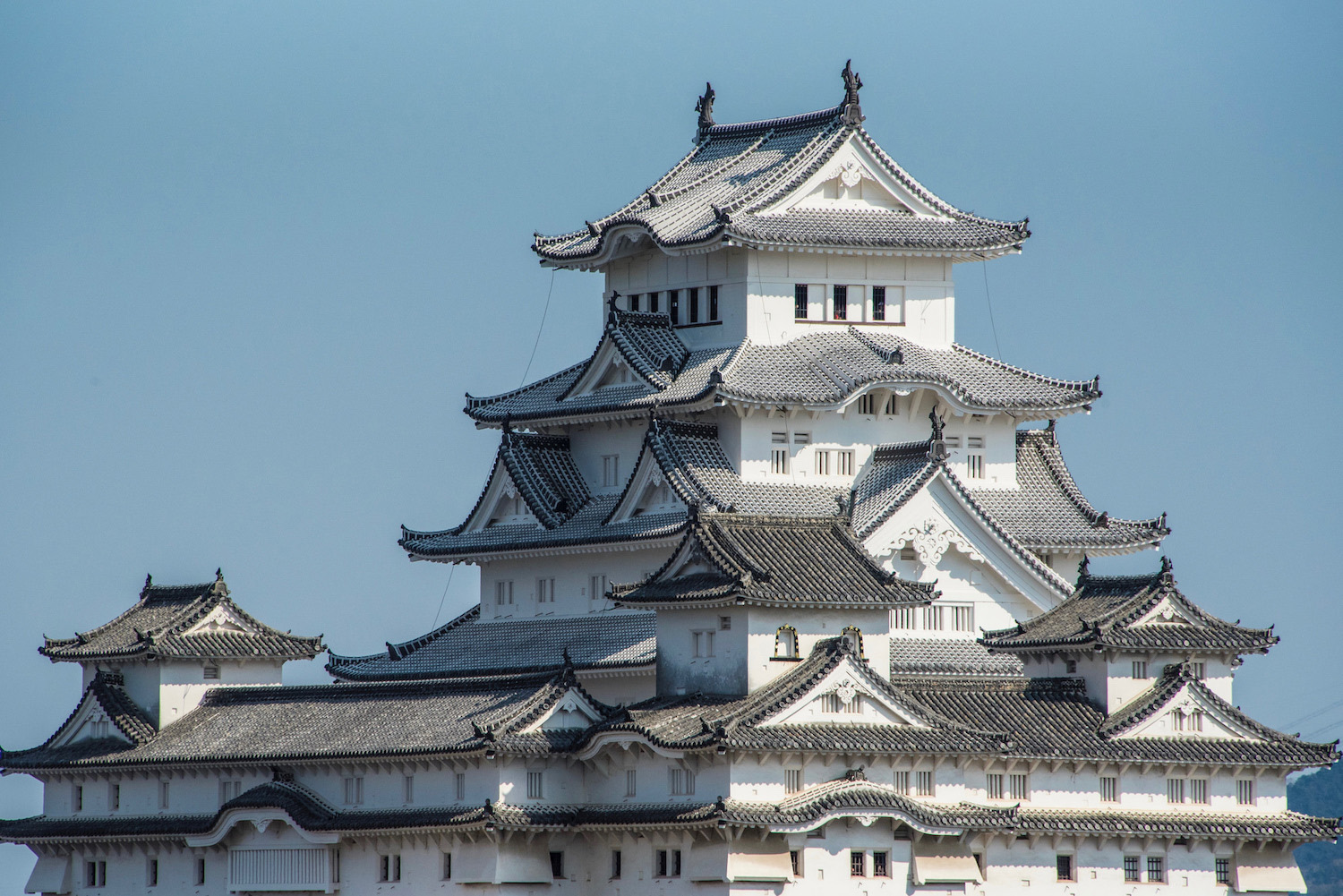 Visiting from Himeji from Osaka is easy, particularly if you have a Japan Rail Pass—it only takes around an hour to travel from Shin-Osaka to Himeji on the Shinkansen. After you arrive, it's only 15 minutes by foot to what is largely considered to be Japan's most beautiful castle. Stunning 365 days per year on account of its snowy white façade (which has earned it the nickname "White Egret Castle," Himeji Castle is a great excursion, whether you ride a boat through its moat, or climb up to the keep (one of only 12 remaining originals in Japan) of this 17th-century marvel.
Minoh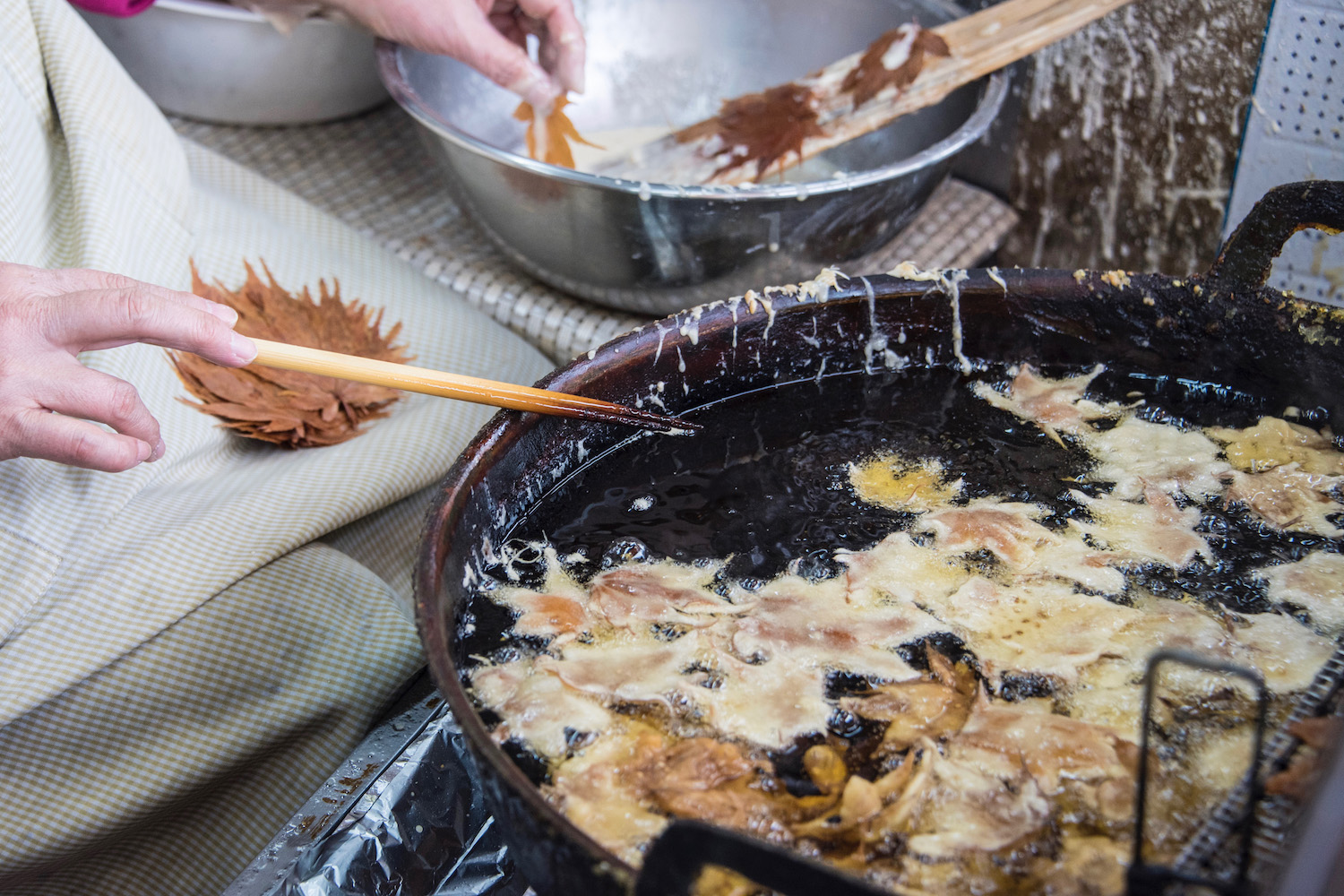 Have you come across a viral video featuring tempura fried maple leaves? Even if you haven't (I have, I'm somewhat ashamed to admit), traveling around an hour north of Osaka to Minoh is a very good idea. Most beautiful during fall, which is when I went, Minoh is also home to Minoh Falls, a maple-flanked cascade that flows around 3 km north of the town center. In all, I'd recommend devoting 4-6 hours for your day trip to Minoh (which some maps refer to as "Mino-o," FYI).
Kobe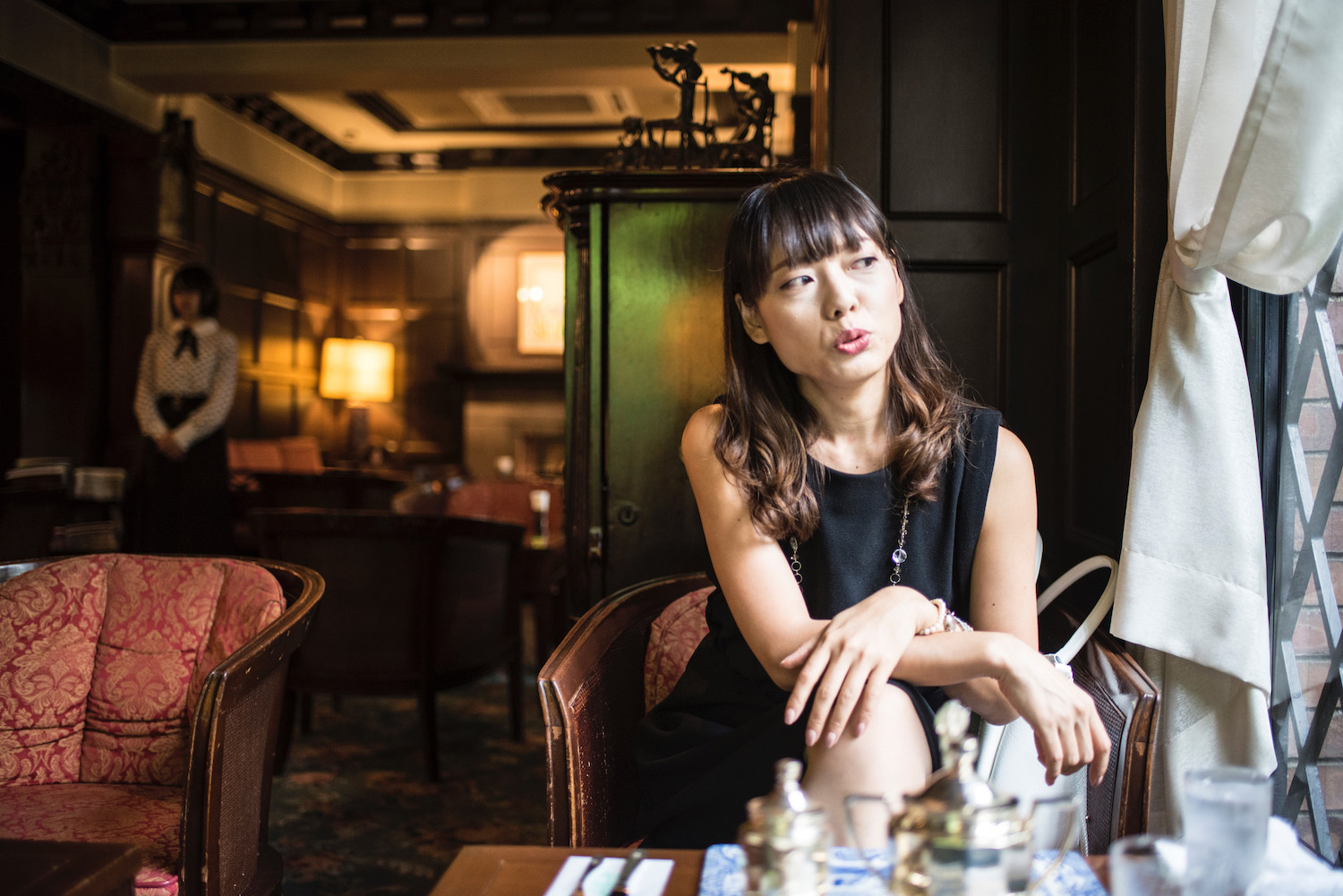 It's very rare that you see an itinerary recommend a day trip to Kobe, but not because Kobe is a large and very different city altogether. Indeed, Kobe as a whole is very underrated, and only rarely makes it onto larger Japan itineraries. Kobe Port Tower notwithstanding, the main attraction of Kobe for travelers is its Western heritage, which is best appreciated amid the historical homes (many of which are now cafés and restaurants) of Kitano-cho district.
Mt. Koya and the Kumano Kodo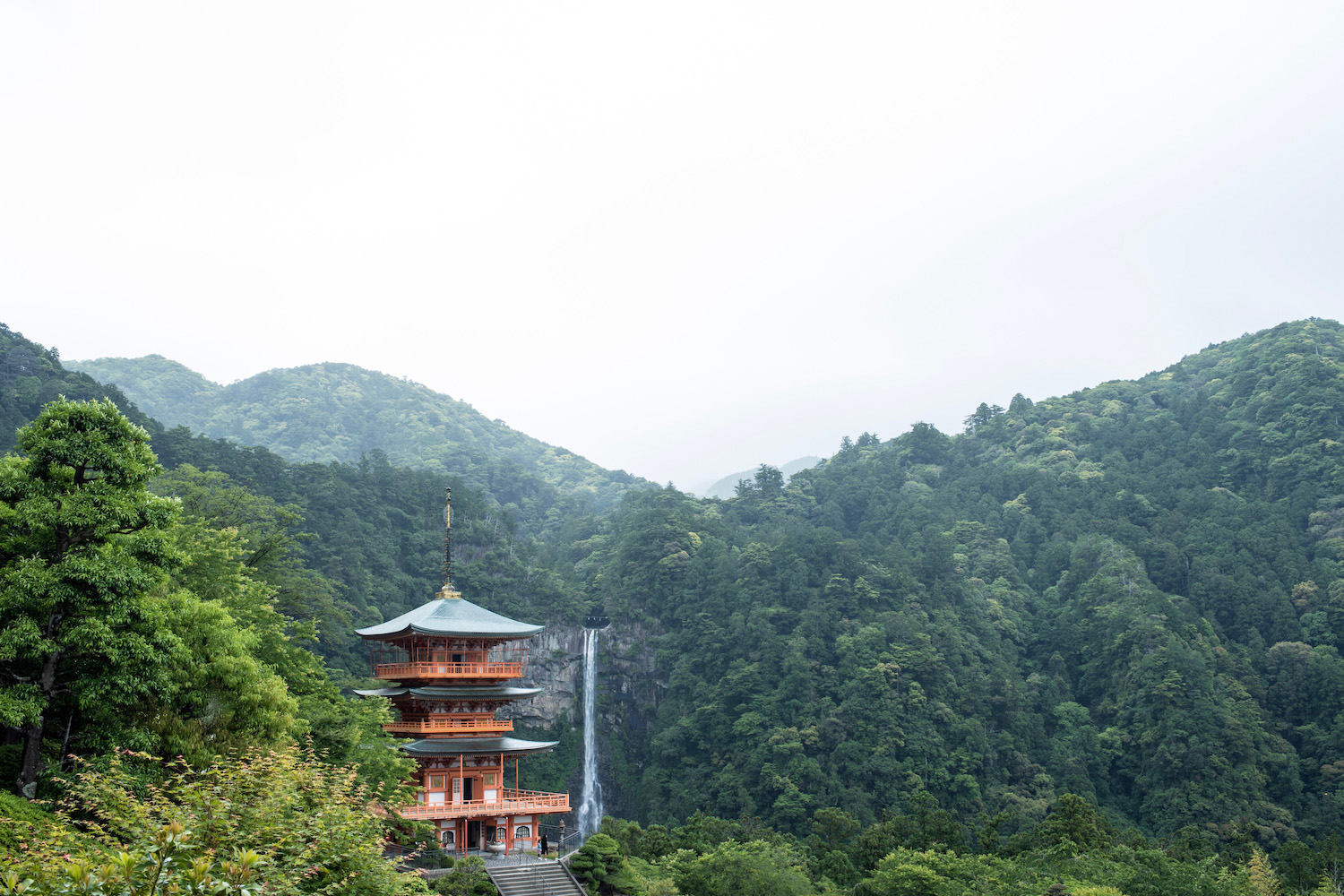 Seeing Koyasan from Osaka is probably your best opportunity to visit Japan's holiest mountain on a day trip—you can get there in around an hour from Namba Station. On the other hand, if you want to see sights along the Kumano Kodo pilgrimage (namely the famous Kumano Nachi Taisha, aka Japan's Waterfall Shrine), you'll need to rent a car, as train schedules/speed in Wakayama prefecture aren't really suitable to travel such a long distance on a day trip.
How Many Days Should You Spend in Osaka?
I tweaked the trip plan I previously posted on this site many times—the last incarnation was a 3 days in itinerary, which was reasonably popular. However, as I've spoken with readers and responded to comments, I've come to realize that I needed to make my post as flexible as the travelers who visit Osaka are diverse. So rather than tell you how many days you should spend in this wonderful Japanese city, I've now tasked myself with helping you decide.

As is the case with many other destinations in Japan, how many days you spend depends on two main factors: How long you have and how deep you plan to explore. For example, if only have two weeks in Japan (or less), you realistically won't be able to spend more than 1-2 days in Osaka. On the other hand, if you want to see all Osaka's main attractions, plus take day trip to Mt. Koya and Minoh (if you visit during autumn), three days is the minimum amount of time you'll be able to stay.
The Bottom Line
I absolutely love Osaka—and I nearly booked another trip there while writing this! This itinerary, however, is more than just my will imposed onto you. It's perfect for any traveler, no matter what you want to see or how long you want to stay. That's because, rather than telling you where to sleep, which attraction to visit or how long your trip should last, it lays out the facts and invites you to come to your own conclusion.
Of course, I do take sides when it comes to the most existential question, i.e. is Osaka worth visiting? The answer is yes, absolutely, and especially if you don't currently think you want or need to come.