If you're wondering why you should visit Tokyo, in general, you're in the right place. I've written so many blog posts about Tokyo I've lost count, from one that aids you in deciding how many days to spend in Japan's capital, to an overview of Tokyo day trip options, to a guide that helps you explore the Tokugawa-era city of Nikko.
I'll be getting to some of those things in just a minute, but today's post actually opens on a more specific note: How do US travelers perceive Tokyo, and what do they want to do when they get there?
The #1 Reason Why Americans Visit Tokyo
According to this recent study by Trip.com, which analyzes how US travelers perceive Tokyo, food is the #1 things Americans associate with Tokyo. Nearly a quarter of travelers from the US made this connection, and the majority of those cited Shinjuku ward in particular as a hot spot for dining in Tokyo. This is curious to me, personally—the only things I usually eat in Shinjuku are conveyor-belt sushi and unremarkable Izakaya meals.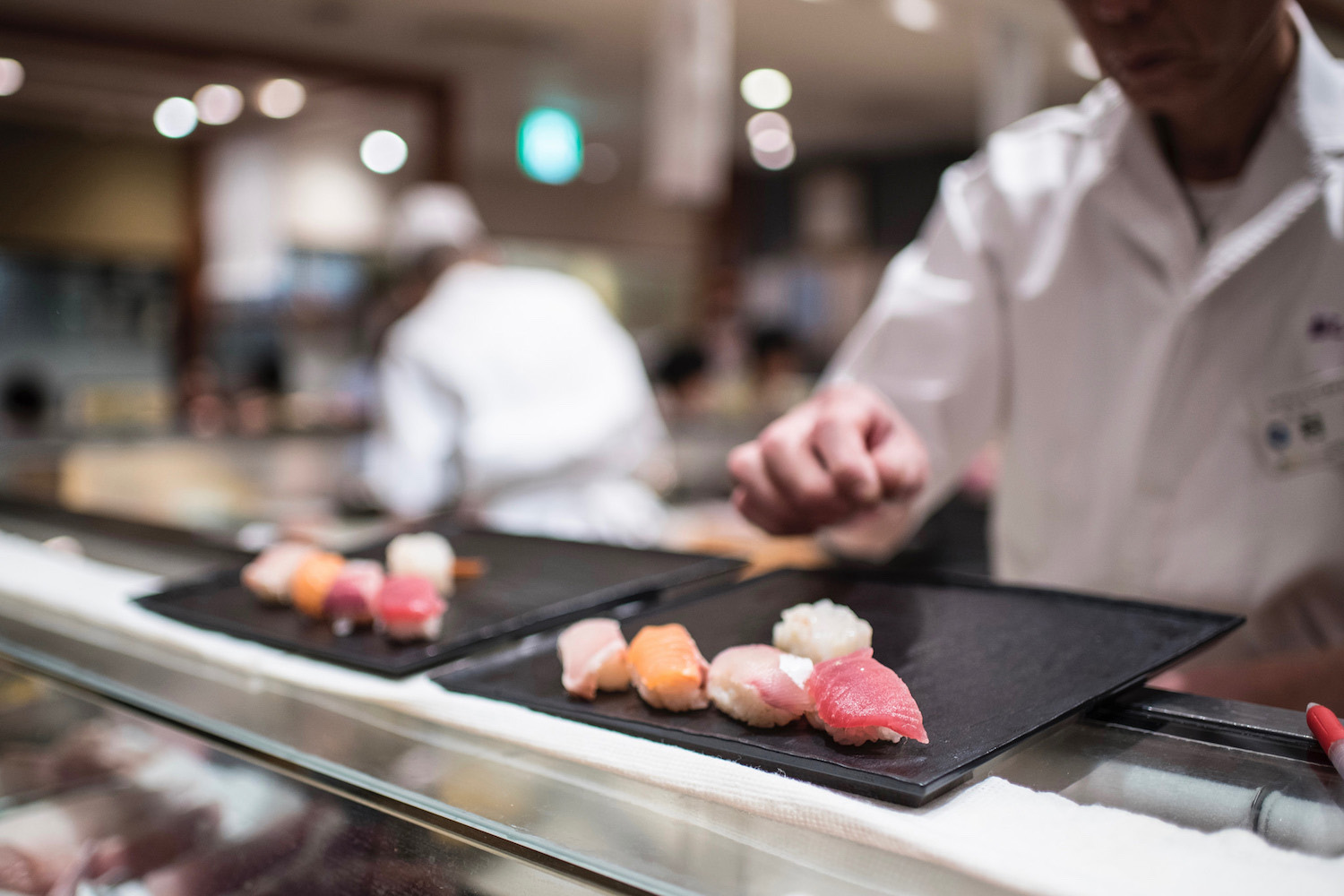 The study didn't name any specific eateries as the best restaurants in Tokyo, though it did mention dishes like soba. In addition to Shinjuku, it cited as culinary hot spots Kanda (this also surprised me!), Nippombashi and Asakusa, the latter of which is probably the data point I most agree with. There are few better places in Tokyo (or Japan, really) for tempura than ancient Asakusa!
Other Top Reasons to Visit Tokyo
Somewhat unsurprisingly, the #2 thing Tokyo calls to mind for Americans is Japanese pop culture in Tokyo, and in particular Godzilla. Other specific pop culture icons that got a mention included Hello Kitty, King Kong, the Pokemon franchise as a whole and Quentin Tarantino's Kill Bill, though the street fashion of Harajuku wasn't mentioned, which is both shocking (I feel like most travelers I speak with are interested in this) and expected, since Gwen Stefani's solo career effectively ended 12 years ago.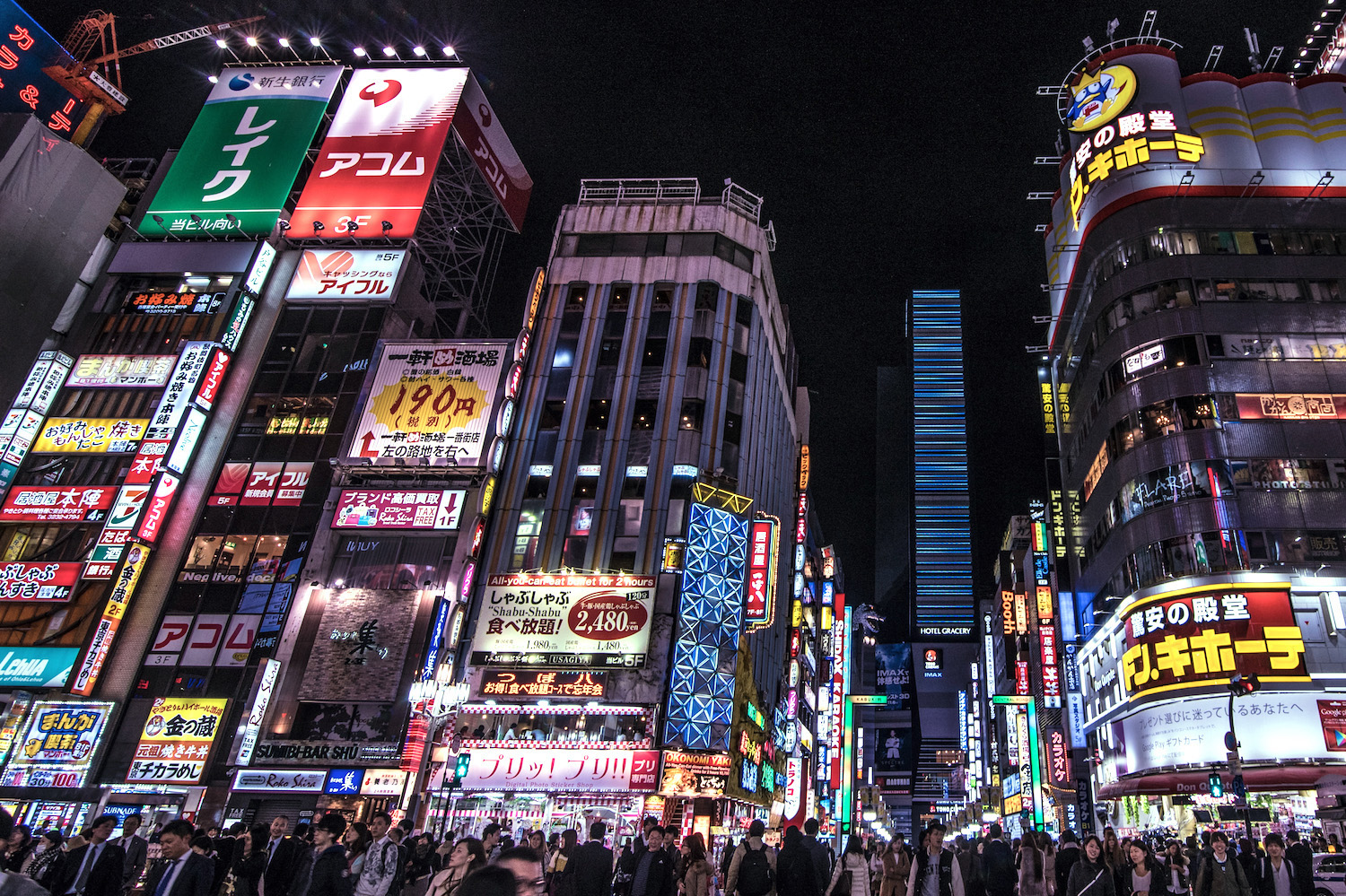 Coming in at #3 on why to visit Tokyo was cars (which, apart from the recent controversy regarding unlicensed use of the "Mario Kart" brand, was also somewhat puzzling for me); #4 was the physical size of the city and its massive population. Tokyo's iconic neon lights and signs ranked #5, which is bizarre to me as a photographer, but might not set the city apart from other Asian metropolises for the average traveler.
My Favorite Things to Do in Tokyo
Mix Ancient and Modern in Asakusa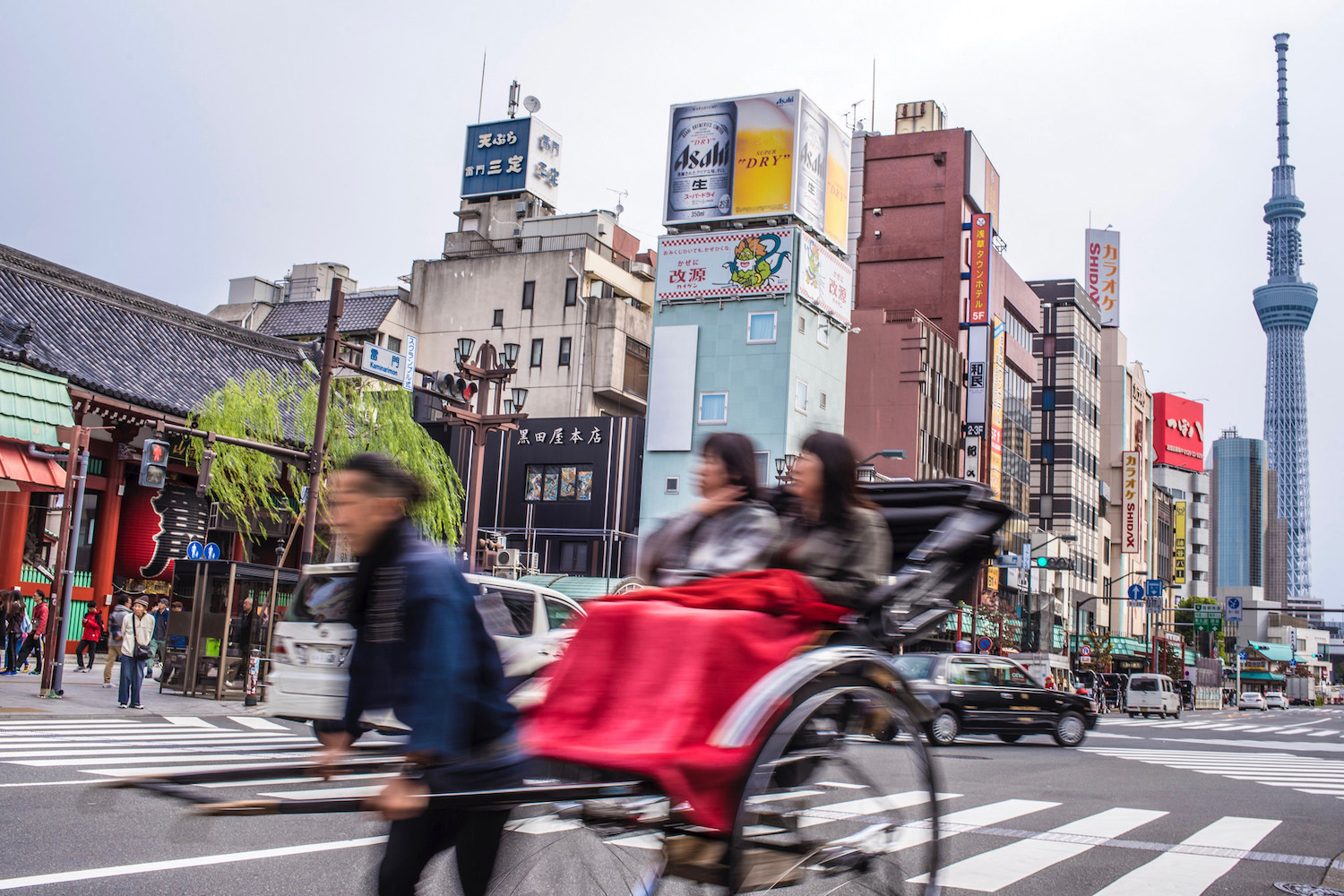 All my favorite things to do in Tokyo play on the contrasts and contradictions that exist within the city. For example, I love traipsing through the grounds of seventh-century Senso-ji in Asakusa, then crossing the Sumida River (sometimes, in a traditional rickshaw) to Tokyo Sky Tree, which is one of the tallest freestanding structures in the world.
Admire Cherry Blossoms at Chidorigafuchi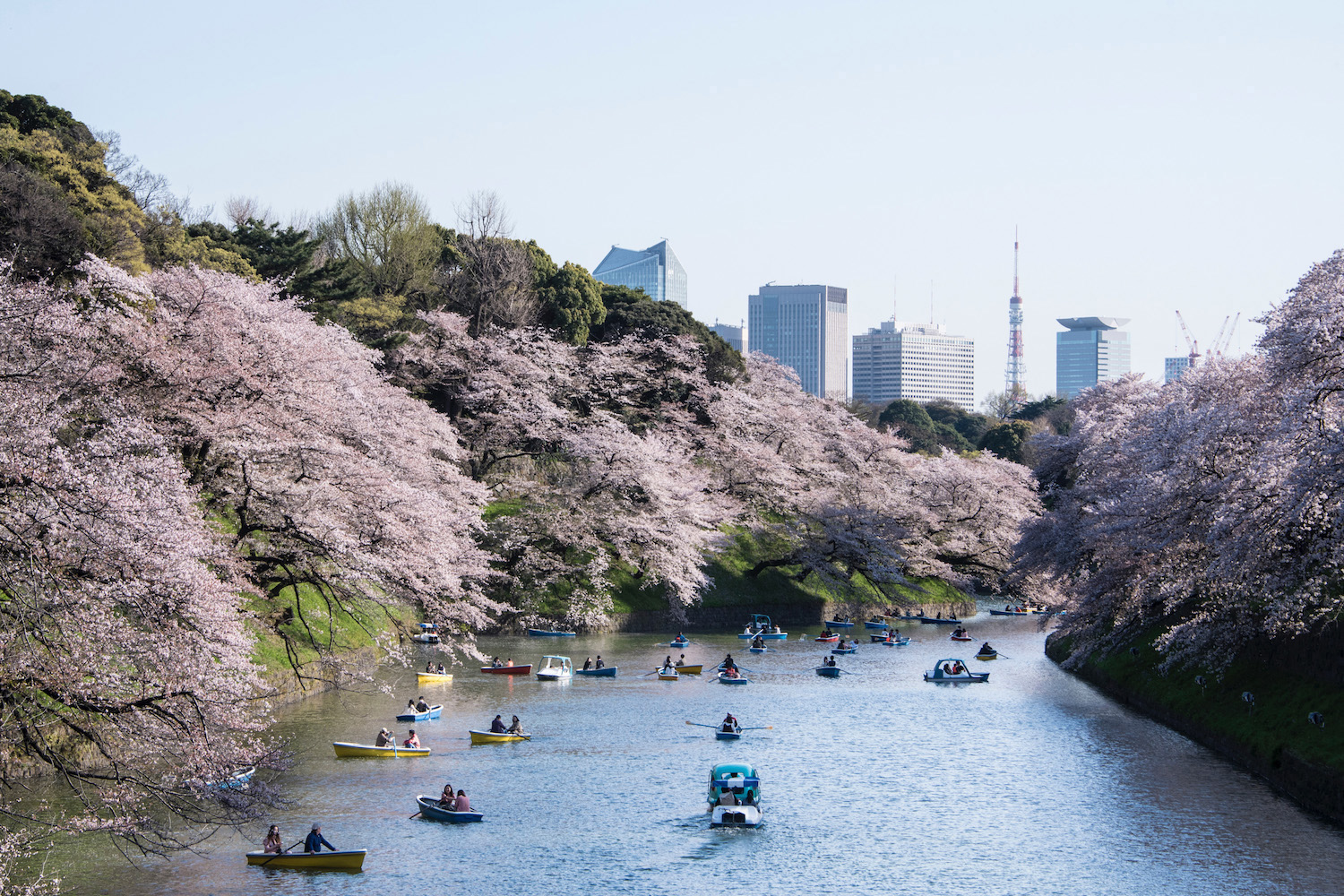 Most people don't realize that Japan's capital is a great place to enjoy hanami, but there are many spots to enjoy Tokyo cherry blossoms. My personal favorite is Chidorigafuchi moat near Tokyo Imperial Palace, but you can also head to the shores of the aforementioned Sumida River, to parks like Ueno and Yoyogi or to nearby cities like Kamakura and Yokohama.
Take as Many Tokyo Day Trips as Possible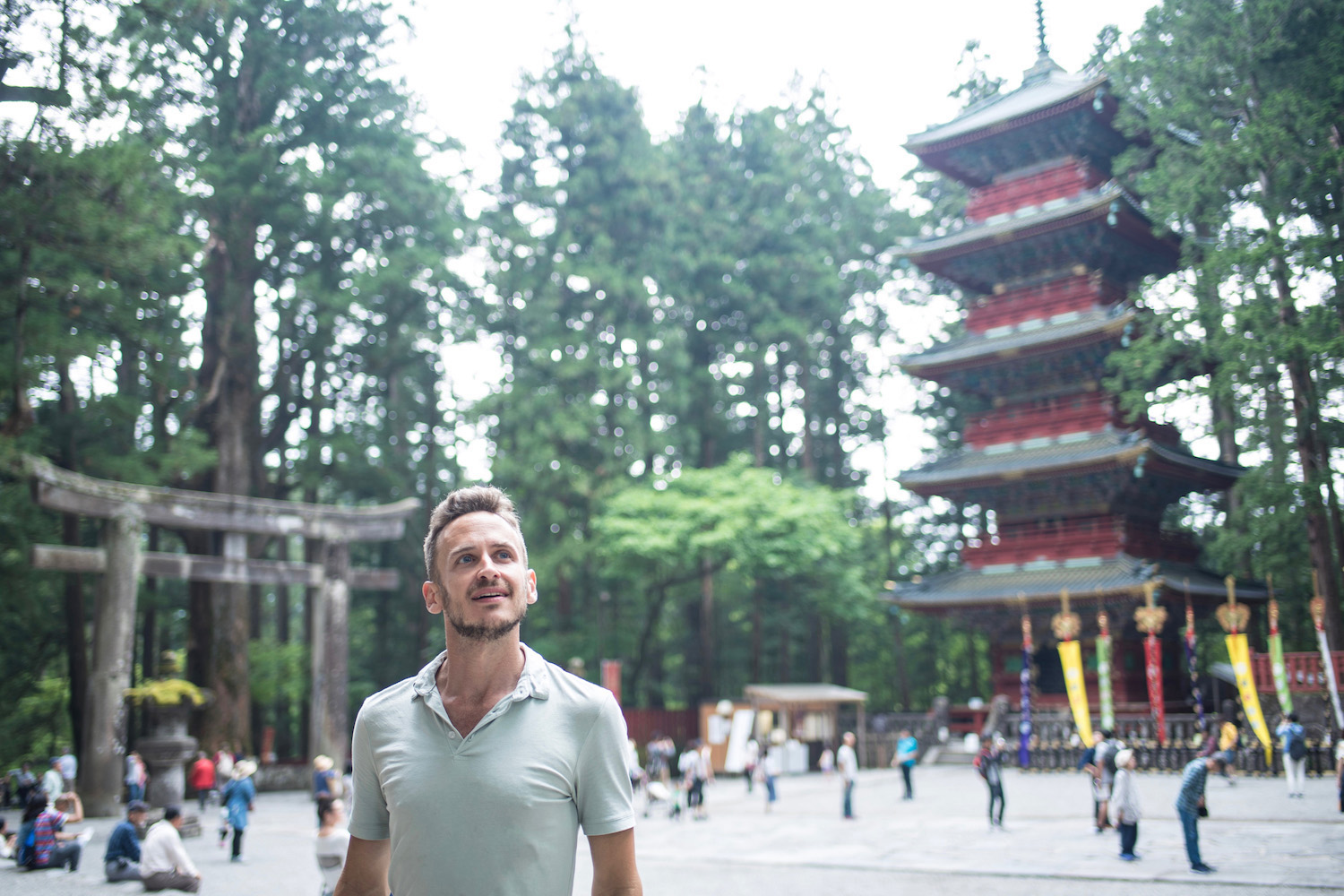 Which leads us perfectly into my next-favorite activity: Taking day trips from Tokyo. Whether southwestward into Kanagawa prefecture as described above, northeastward to Tokugawa-era Nikko, or even to towns like Kawaguchi-ko at the base of Mt. Fuji, the excursions you can take from Tokyo are at least as exciting as what you find within the city center.
Watch Sunset from the World Trade Center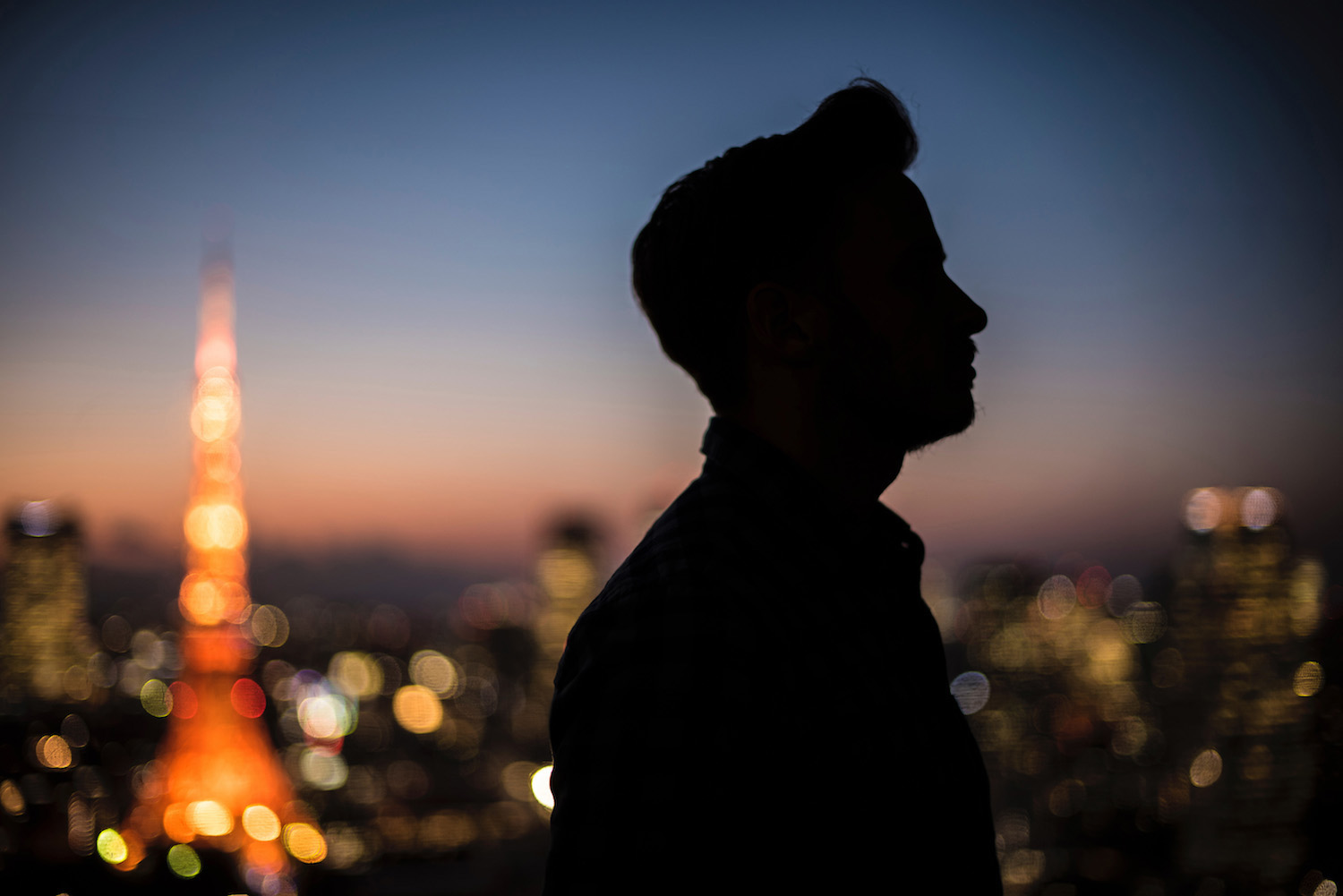 The Tokyo skyline, as participants in Trip.com's survey have correctly observed, is indeed amazing. The difficulty in appreciating this seemingly endless horizon of skyscrapers is choosing where to do it. My personal favorite spot is the understated Tokyo World Trade Center, at Hamamatsu-cho station near Ginza. Honorable mentions include Tokyo Sky Tree, Shinjuku's Tokyo Metropolitan Government Building, Bunkyo Civic Center and the I-Link Observation Deck in Chiba prefecture's Ichikawa city.
Come Back Again and Again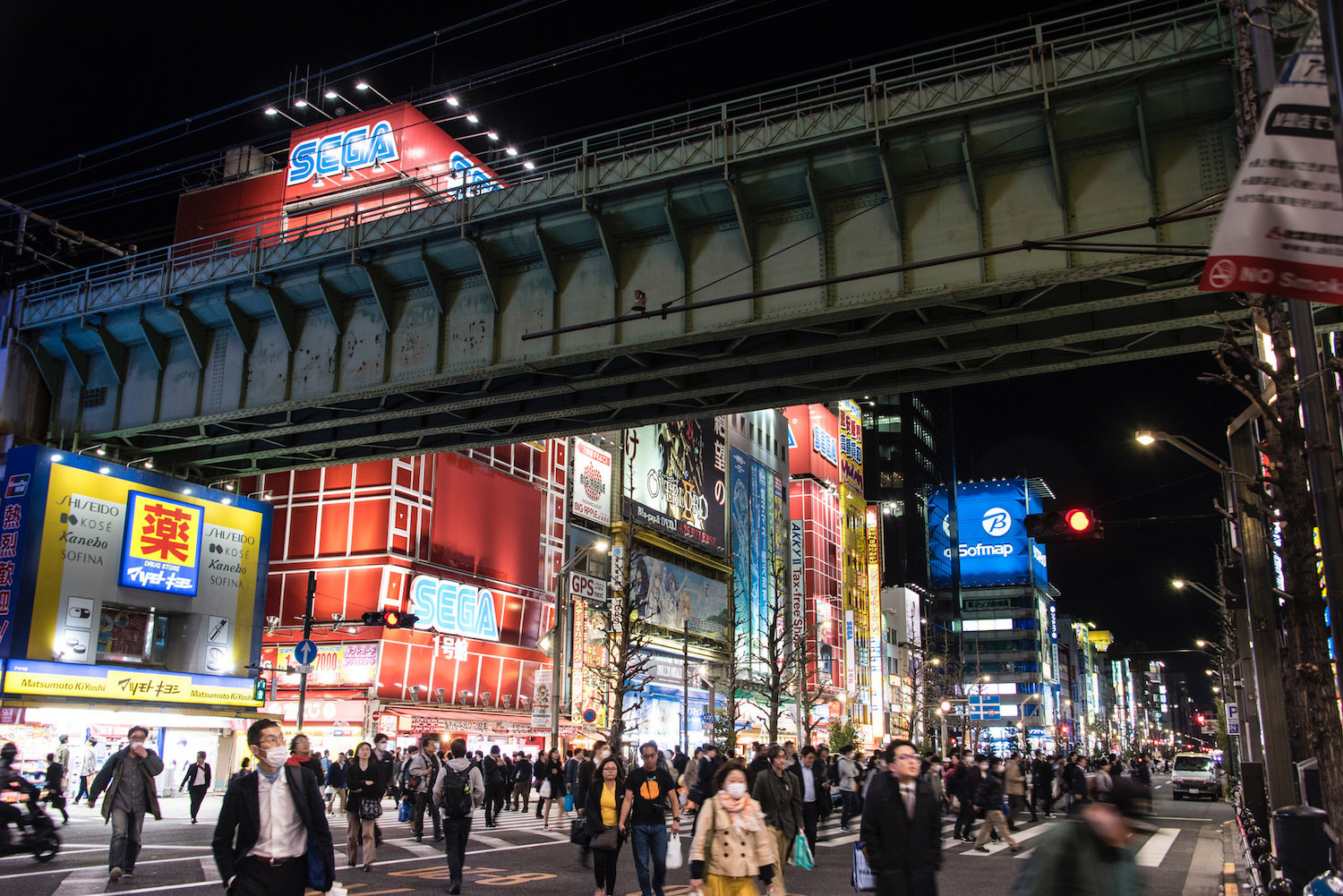 As you'll see if you consult any Tokyo itinerary, the city is really too big to fully see (or comprehend) within  a single trip. My favorite thing about Tokyo is knowing that the next time I come back, I will see the city in a completely new light. I'll also continue knocking items off my ever-expanding bucket list. No matter how many times I think I've "seen it all" in Tokyo, time and experience continue to prove me wrong!
The Bottom Line
There are more than enough reasons to visit Tokyo, regardless of your nationality, but as an American I'm particularly interested in how US travelers perceive Tokyo. It's fascinating to see which of these expectations reconcile with on-the-ground realities of traveling in Tokyo, which don't, and for what reasons. Whether, like most Americans, you're dreaming of a trip to Tokyo to explore the world's most captivating culinary scene, or for any of the other reasons I've listed in this post, one thing is for certain: Tokyo is never boring, and it never disappoints.