Sansai mix is healthy mix of vegetables. The kanji for sansai(山菜)is the combination of mountain (山) and vegetable (菜). It is usually a mix of seri (Oenanthe javanica) which is part of the parsley family, takenoko (bamboo), zenmai (Japanese fern plant), enokitake (Flammulina velutipes) and kikurage (Auricularia auricula).
Sansai mix usually comes in a bag filled with water. It will keep for a while but it should be refrigerated.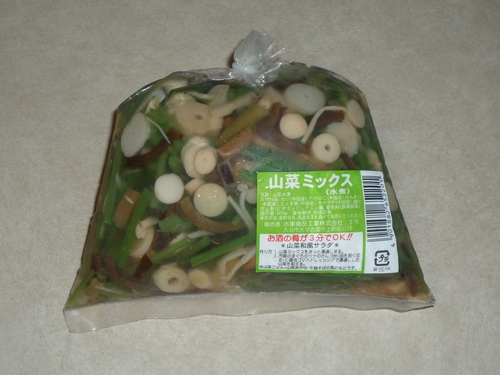 Drain before using.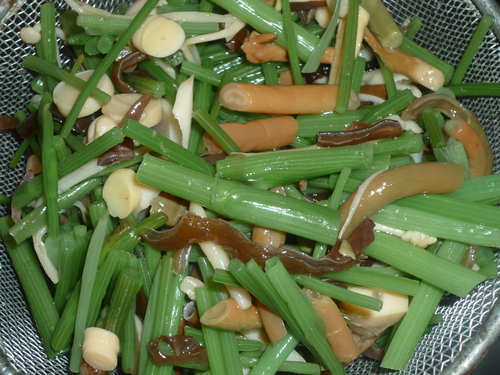 I'll be using this sansai mix in my sansai gohan this week. It's also commonly used in sansai soba, sansai udon, and nimono dishes but you could do all sorts of stuff with it such as a vegetable kakiage, sansai pancakes with a potato batter or even use it in pasta dishes.