It's nice to have a little soup with your gyoza and fried rice. This soup is super easy and is ready in no time.
Ingredients (Servings 2)
2 cups of water
1 + 1/2 teaspoon of chicken bullion*
25 grams of harusame or bean thread or vermicelli
a few slices of onions
2 teaspoons of chopped green onion (1 teaspoon each for garnish)
Drizzle of sesame seed oil
*You can also use chicken stock but I think the bullion is easier since you don't have to add salt.
Directions
1) Bring water and thinly sliced onions to a boil.
2) Add the chicken bullion, drizzle of sesame seed oil and noodles and simmer according to directions on package. For harusame, it should be about 2-3 minutes and for bean thread it should be about 5 minutes.
3) Serve in bowls and garnish with green onions.
Harusame and Bean thread come packaged like this.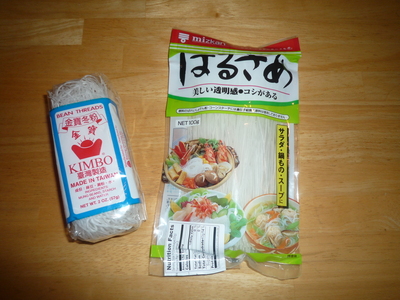 Use about this much bean thread. I used the Taiwanese kind.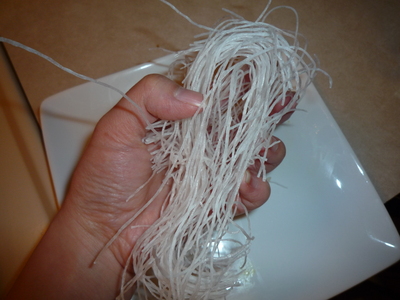 A little bit of sliced onions will do.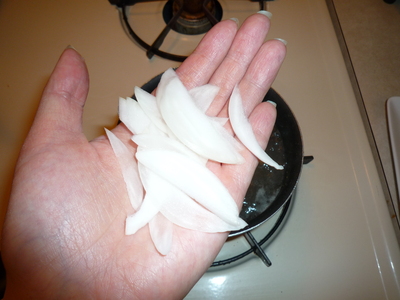 Add a drizzle of sesame seed oil.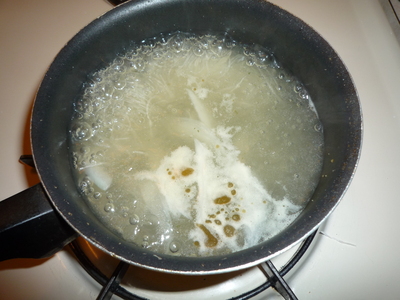 Clear noodle soup served.