We all know about the world wonders and we even know about some of the more remote places to travel in the world, but rarely do we get to see views like this on a random trip, even to Africa. Take a look at two mind blowing shots below, taken in Senegal and Namibia respectfully.
Lake Retba in Senegal, is a pink-hued lake, which gets its awesome color thanks to a bacteria which is drawn to the lake's natural saltiness. The bacteria produces a red color to absorb the sunlight, thus giving the lake its hue.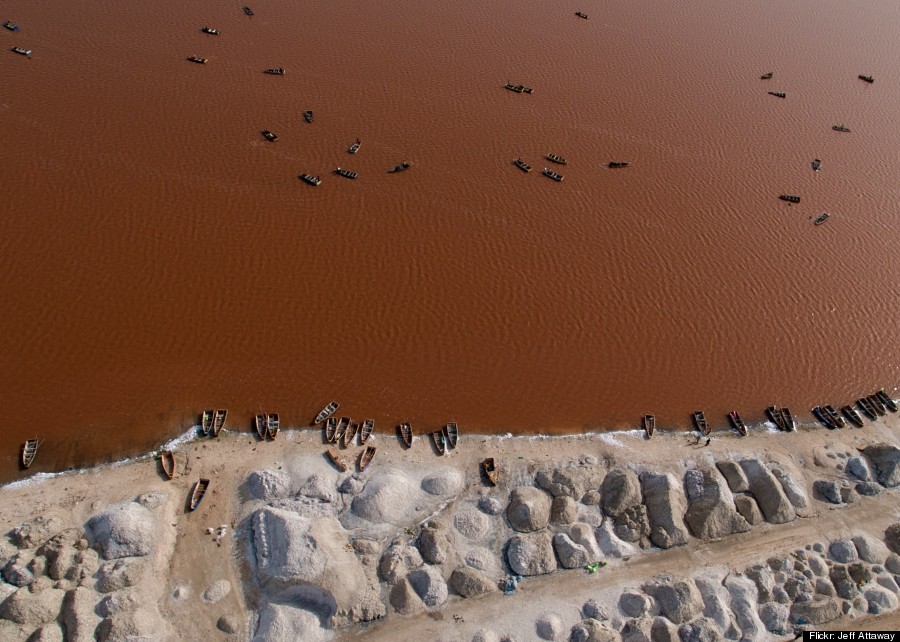 In Namibia, you can visit these awe-inspiring dunes, known to be the highest dunes in the world. The best time to visit them is late in the day around sunset or early in the morning at sunrise, especially if you are there during summer when the heat and sun will be overpowering. Below, The Sossusvlei Pan's Dune 45.