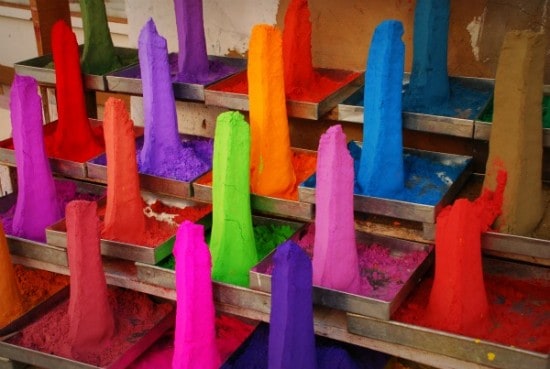 There is an astonishing variety of dazzling handicrafts, textiles, jewelry, furnishings, art, spices and much more on display in winding bazaars, busy markets, state emporiums and street stalls; at ancient historical sites and shining new malls.
The country produces both traditional and modern goods, and sometimes a compelling mix of both — such as designer fashions inspired by traditional costumes.
The first time I went to India, I went a bit shopping crazy. It was like I had just been given the keys to the castle, and in a way, I had. I had saved for a year to go on my "trip of a lifetime" to India, and was recovering from the grief of losing both my parents, just a few years apart.
Seeing all those shiny, hand-beaded, affordable niceties opened the floodgates of desire to live my dreams — which included dressing like a modern day Oriental princess, apparently.
Six years and five trips to India later, I've learned that shopping in India is like running for a subway train: it's a waste of energy to run, there is no hurry, another will be along in a minute. I also learned that buying in haste does indeed make waste. Shoes that enticed me with fantasy were horribly uncomfortable to wear and many of the shawls I bought resembled each other to the point of redundancy. I ended up giving away a lot of things, or bringing them home and selling them in my annual India-themed yard sale.

Part 1: Top 5 tips on how to shop in India
Anyone who has visited India will know that bazaars, markets, emporiums, street stalls, tourist attractions and malls, from one end of the subcontinent to the other, overflow with a dazzling array of handicrafts, textiles, jewelry, furnishings, art, spices and much more.
But the splendour of the merchandise is equaled and often surpassed by the chaos of the market place. Prices and quality vary wildly; touts are persistent to the point of obnoxious; it's impossible to keep track of regional specialties and where the best places to buy specific things are; and haggling with wily shopkeepers is unsettling, if you're not used to it.
On my first trip, I went a bit crazy with shopping. I was staying with friends, an Indian family in south Delhi, and I would come home at the end of almost every day clutching bags and bags of clothing, housewares, jewelry and more. They watched in wonder as the pile of goods grew and grew in the bedroom I was sharing with a family member. I ended up giving away a lot of the stuff I bought – and learned these lessons the hard way.
1. Take it easy and don't buy on impulse.
2. Haggling is a blood sport, enjoy it.
3. Know when to haggle and when to pay full price.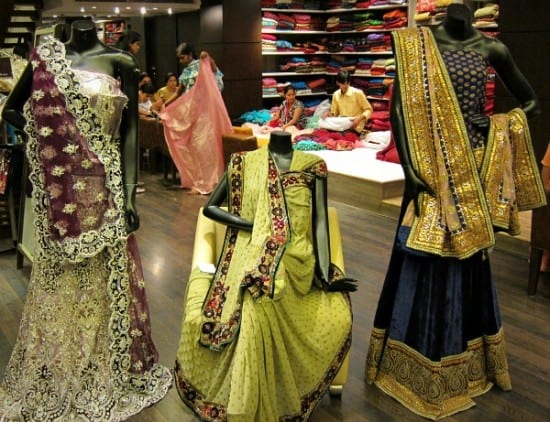 What to Buy in India
Here are a few suggestions:
1. Textiles: India is of course famous for textiles, from elaborately embroidered pashmina shawls to silk saris; and from cotton kurtahs (long, tunic-style shirts), bedspreads, and pillowcases to appliqué wall hangings.
2. Art and handicrafts: This is another category that encompasses a mind-boggling array of goods. Indians have been fine artists, craftsmen and artisans since the dawn of time, and all over India you will see an explosion of creativity.
3. Jewelry. Indian jewelry is in a class by itself. You just cannot compare. It tends to be big, bold, intricate and colourful. And like everything else in India, it changes from region to region.