Just so we could say that we have gone to a party at a $14.5 million dollar mansion, we attended a unique event in early December. Tucked away in one of Houston's most affluent neighborhoods, River Oaks, is this over-the-top resort style estate that was designed for entertaining. We practically forgot that we were in Houston wandering around the grounds, which feature three swimming pools, a tennis court, an outdoor party pavilion and walking paths.
The reason for the evening was an installment of the "Sunday Suppers with the Pope" series, featuring delicious food from chef Monica Pope of Sparrow Bar + Cookshop. The parties combine refreshments and real estate, with wines from around the world, beer and a signature cocktail on offer as the guests explore the property, followed by a light meal and the chance to chat with other guests in a communal setting. Everyone brought their own plates from home, allowing for an interesting ice breaker.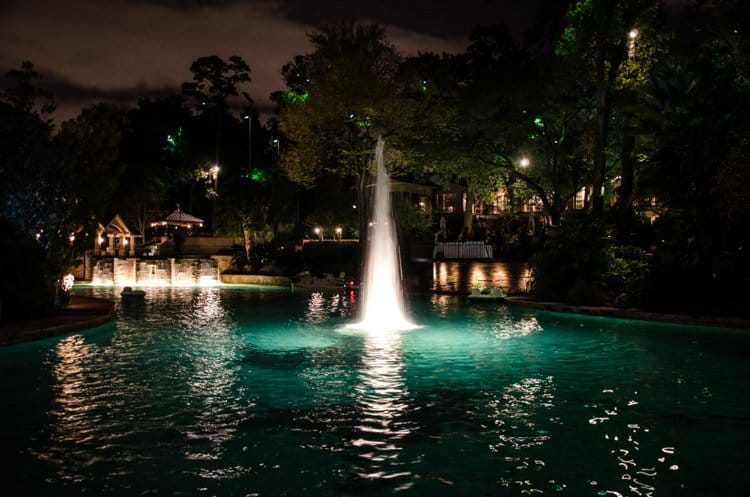 This week John Daugherty Realtors were showcasing 3940 Inverness (more photos at the link), a renovated 1958 home that was featured in the 1973 film, The Thief Who Came to Dinner. We snuck up to the panoramic back windows for a peek at the interior before heading off for a long walk around the pools, one of which may be the largest private pool in the United States. It had a boat moored in one corner so I believe it!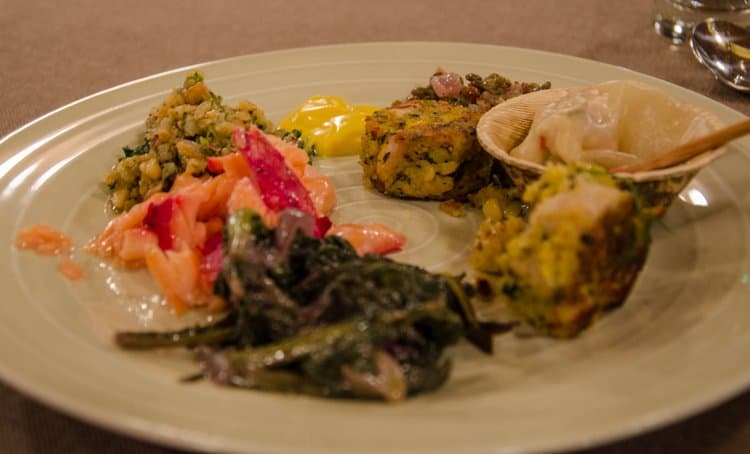 Dinner featured Beet Cured Salmon with hazelnut pesto, Creamed Greens with pickled stems and radishes, Turkey Hash, Crab Wonton and spicy shrimp broth and Lentil Salad with quince, pecans and herbs. Dessert offerings were White Chocolate-cranberry Cookies, Mini Gingerbreads and Cardamom Thumbprints. Tickets to this engaging evening for real estate buffs and foodies usually go for $75 each.
We were guests of this "Friendsgiving" Sunday supper event but all opinions are our own.