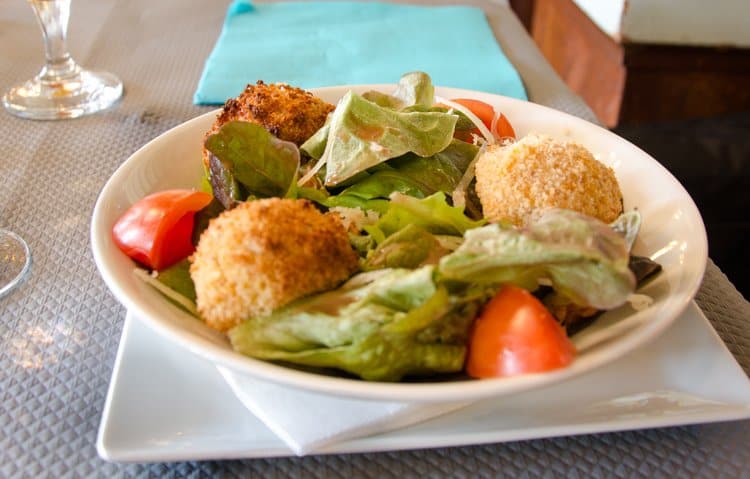 Aside from being France's wine capital, Bordeaux is also a premier gourmet city. We found so many restaurants on offer that it was difficult to choose. Not to mention the fine food shops and gourmet staples like canelé cakes, lamb, oysters, foie gras and cured meat. It's just as easy to get excited about the food in Bordeaux as it is the regional wines. Here's a quick guide on where to eat well in Bordeaux (it won't be difficult!)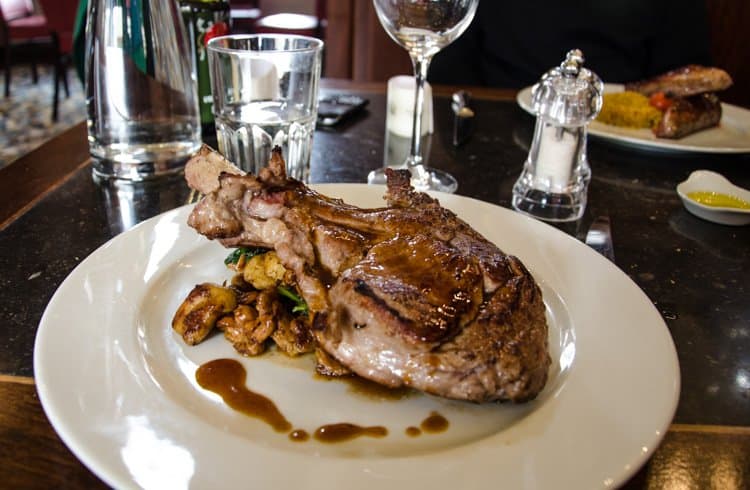 Roasted veal from Cafe Lavinal in Medoc
What To Eat
If it's authentic dishes from the region you are after, be sure to enjoy a rib steak (entrecote) with Bordelaise sauce or any of the fresh fish and shellfish on offer. Near Bordeaux are important meat producing regions like Bazas (for beef) and Pauillac (for lamb). Traditional French fare like snails, tripe, foie gras, duck confit and, of course, cheese are plentiful and everything is fresh. Vegetable lovers are also catered for with delicious Blaye asparagus, truffles and mushrooms (cepes). Local specialties continue with eel, chicken, Medoc pork belly, canelé cakes and macaroons.
Lobster cooked in fricassee; mashed potatoes with vanilla and Sauternes stock juice at Les Pavillon des Boulevards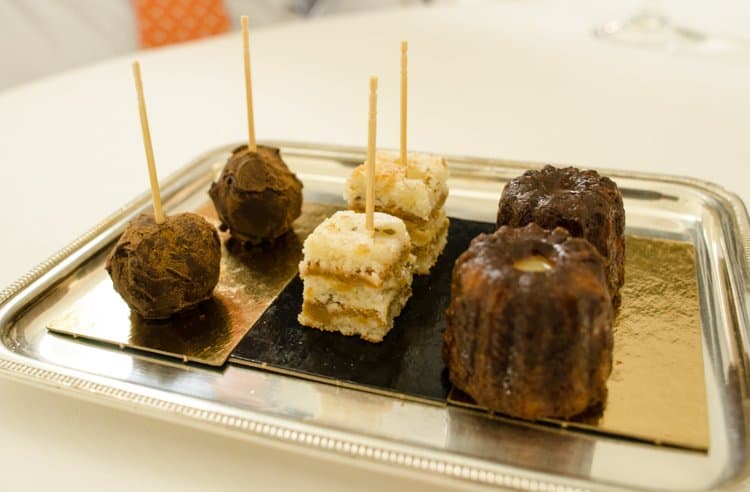 Where To Eat
Start your day as the French do and (if you choose not to take breakfast at your hotel) enjoy a simple coffee and croissant at a café or bakery. Save that appetite for lunch where you can linger over a three course meal.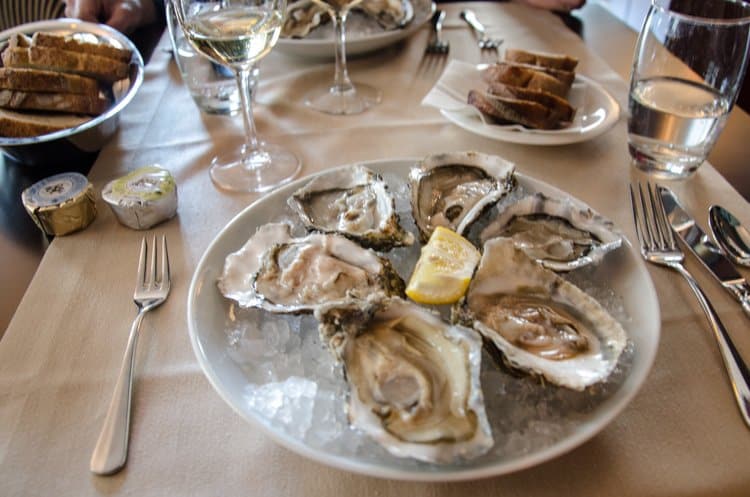 If you're hungry in between, or trying to eat cheap, you'll have no trouble on your holidays anywhere in France. Simply head to one of the supermarkets, which will have plenty of fresh ingredients for a picnic, including ready-made sandwiches and salads.
Dinner in Bordeaux is usually between 7.30 and 9pm and it will be difficult to choose a venue. From brasseries to Michelin-starred restaurants, Bordeaux is full of delicious places to dine. Le Bordeaux brasserie has incredible dishes in an unbeatable historic atmosphere, or tuck into Cote de Boeuf for two and a well-priced bottle at La Brasserie Bordelaise (50 rue Saint Rémi, www.brasserie-bordelaise.fr) – be sure to book ahead as this place is always packed. For a fine dining experience, we recommend Le Pavillon des Boulevards (120, rue de la Croix de Seguey, 05 56 81 51 02).
Where To Shop
Don't miss the many gourmet food shops around town for your picnic along the quays or souvenir shopping. Bordeaux also has quite a few markets, the main one being Le Marche des Capucins at Place des Capucins (every day except Monday).
For cheese, Baud et Millet (19 Rue Huguerie) and Fromagerie Deruelle (66 Rue du Pas St George) both have excellent selections. Bread lovers must visit Fabrique Pain et Bricoles (47 Pas St Georges) while those with a sweet tooth will enjoy Palais des Saveurs (69 Rue du Palais Gallien) and Antoine (19 Cours Portal). You're sure to find more of your own favourites around town. For spices, check out Dock des Epices (20 rue Saint-James). We were hard pressed to walk a street that didn't have some sort of shop offering exquisite edibles, so just use your senses and explore.
Pair your selections with a bottle from any of the fine wine shops around town and just enjoy the day!