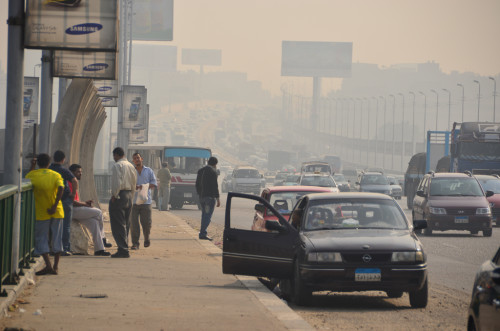 There are some roads in the world that only the bravest drivers should attempt. Some are deadly because of their location and conditions, while others are deadly because of negligent drivers. These are the ten most dangerous roads in the world, thanks to their treacherous routes and high death counts.
1. The North Youngas Road in Bolivia won the title of the world's most dangerous road in 1995. With an estimated 200 to 300 travellers killed every year, it has certainly earned its reputation. At various points, drivers will be riding along a 600 metre drop off, a single lane road with no guard rails and have to cope with rain, fog and dust.
2. The James W. Dalton Highway, referred to as the Dalton Highway, is an Alaskan supply route. This steep and winding road follows an oil pipeline and only has three towns along its 666 kilometres. In the winter, the highway can become extremely icy with limited visibility leading to multiple truck accidents and deaths.
3. The A537 was named Britain's most dangerous road in 2010. Sometimes referred to as the "widow-maker" due to the high death toll, driver carelessness is the cause of most accidents. Sharp bends, steep cliffs and fatal collisions are common.
4. Skippers Road in Queenstown, New Zealand is only 22 kilometres long. Originally built to help gold miners access Skippers Canyon, huge parts of the road exist exactly as it was built in 1890. Tourists must get a permit to drive on this road because of the dust and treacherous driving conditions. Taking a few driving lessons that focus on hazardous conditions may be wise before applying for a permit.
5. Trollstigen, or Trolls Footpath in English, is a popular attraction in Norway. With an incline of 9% and no less than 11 hairpin bends up a steep mountainside, this road closes in the winter due to the dangers of driving in ice and snow.
6. The Guoliang Tunnel Road in China's Hunan province is 1,200 metres long, 5 metres high and only 4 metres wide. Despite multiple deaths during construction, it opened to traffic in 1977. Still in use today, this road sees its share of accidents due to the limited visibility and narrow conditions.
7. The Russian Federal Highway connects Moscow and Yakutsk. Yakutsk is built on permafrost, which leaves it vulnerable to heavy snow and ice in the winter. The highway is not paved and can have traffic jams close to 1000 cars long, forcing people to get out and try to push their car through the knee-deep mud.
8. The Los Caracoles Pass in the Andes connects Chile and Argentina. This road is not straight for more than half a mile at a time and consists of steep inclines and hairpin turns with no guard rails. Snow covers the road most of the year, making it even more dangerous and increasing the number of accidents every year.
9. The Nairobi-Nakuru-Eldoret Highway in Kenya does not have steep turns or narrow lanes. It does have an annual death toll of 300, though. This road is mainly dangerous because of driver error and a lack of traffic law enforcement. Defensive driving lessons could make this road much safer, but it is still risky.
10. Taiwan's Halsema Highway often has rock slides on its steep curves. Some of the road is unpaved and often obscured by fog. A common tourist destination, the tour busses are famous for their aggressive driving on this dangerous route.
This post was contributed by PassSmart.