Never mind the gorgeous scenery — Maine is a place to come to eat! Aside from the ubiquitous lobster, I never really thought of Maine as a foodie destination before arriving. But since our first meal at the famous Becky's Diner in Portland we were hooked.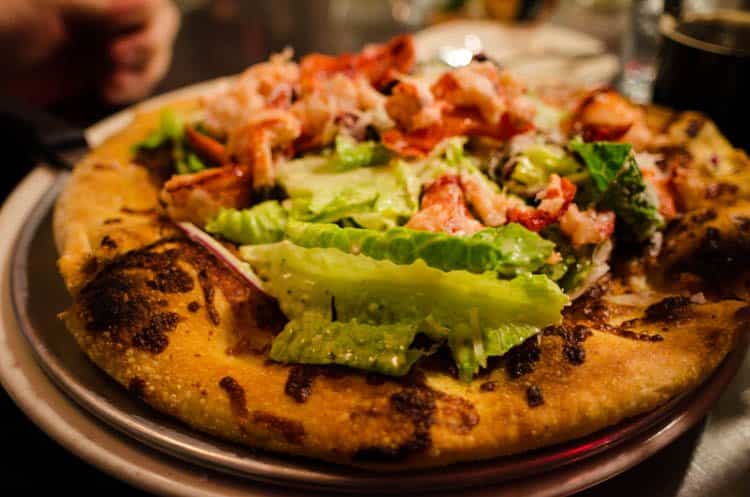 Lobster pizza at Cafe Miranda in Rockland
Maine cuisine is creative, fresh and inspiring. In every town we visited there was a variety of unique restaurants and cafes, which offered up organic, local and seasonal ingredients. We never had to look far for a good meal. Be sure to check out the classic diners for an authentic Maine experience.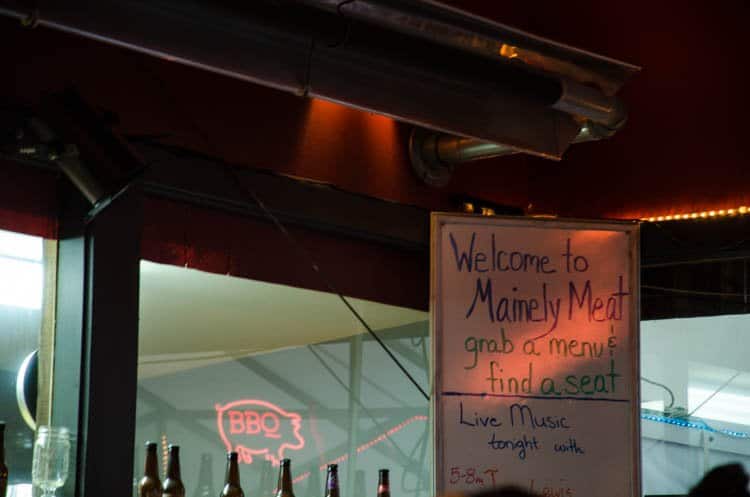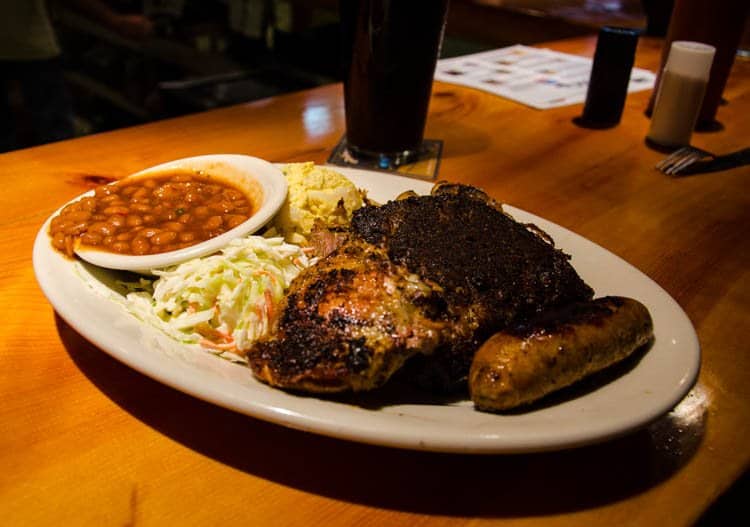 Tasty fare at the Mainely Meat BBQ – Atlantic Brewing Company, Bar Harbor
Recently I wrote about having to change my diet and lifestyle for health reasons. Those who are on "alternative" diets like mine will have no trouble finding food in Maine. Not only did I find gluten-free bread and baked goods in most places, I also enjoyed local, organic produce and inventive dishes. Vegetarians and vegans will have no trouble finding excellent meals across the state. Just pick up a copy of Green & Healthy Maine for a directory of healthy offerings.
Flavored popcorn at Fog Bar in Rockland
Here is a list of places we taste-tested (and approved) while we were there:
Portland
Becky's Diner – 390 Commercial St., 207.773.7070
Miyake – 468 Fore St., 207.871.9170
Rockland
Cafe Miranda – 15 Oak St., 207.594.2034
Primo – 2 South Main St., 207.596.0770
Bar Harbor
Fathom – Cnr. Cottage and Bridge Sts., 207.288.9664
Mainely Meat BBQ, Atlantic Brewing Company – 15 Knox Rd., 207.288.9200
Lamb Wowie at Cafe Miranda
Be sure to book ahead during busy seasons like summer because these places get very crowded!
What's your favorite place to eat in Maine?