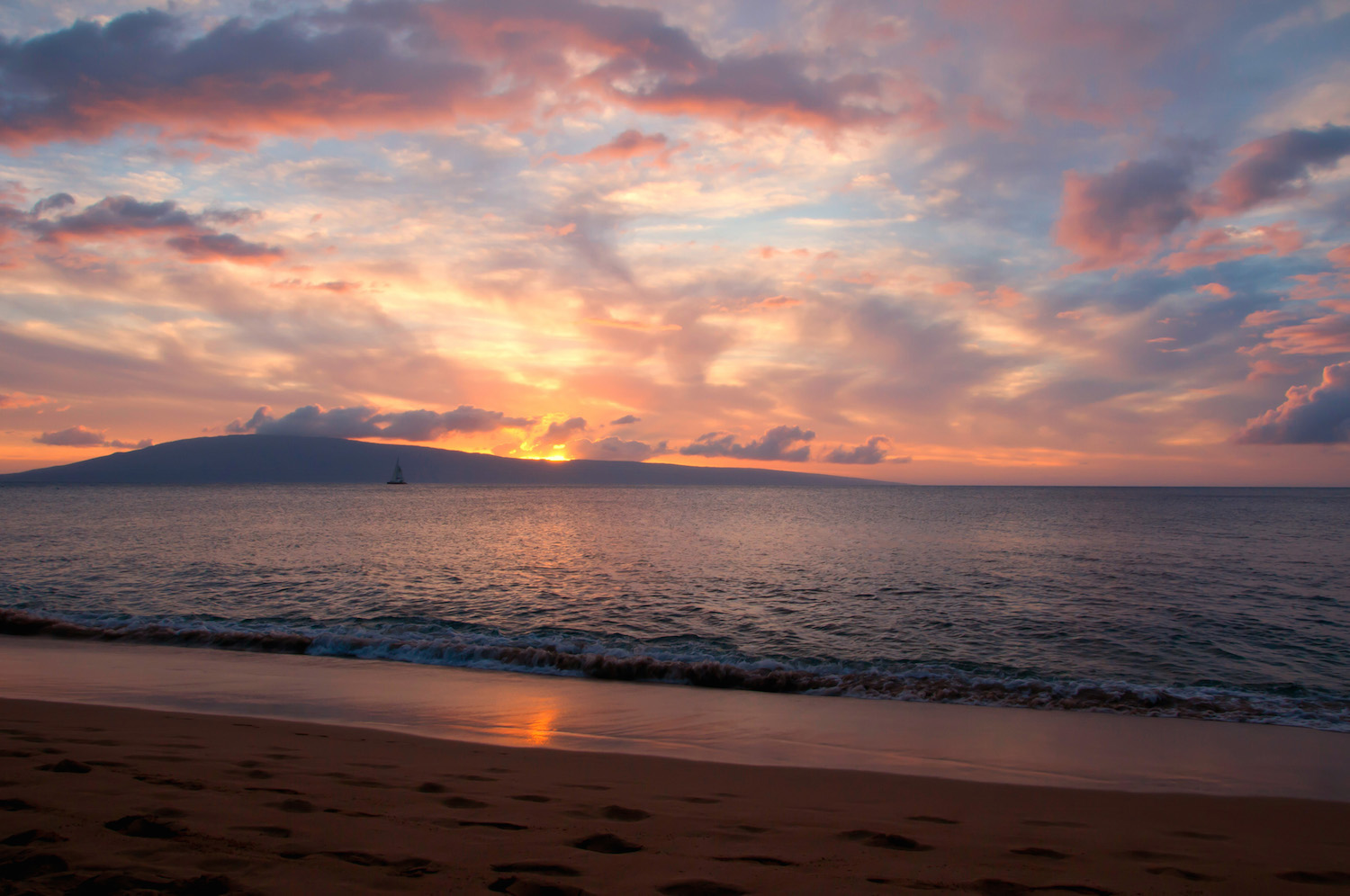 Maui's very name conjures images of paradise: Palm-fringed beaches carpeted in volcanic sand; emerald waterfalls and crystalline lakes; five-star resorts and pristine golf courses. Whether you're in search of the most opulent luxury or the most spendlid nature, you'll find it in Maui – there's not a bad place to be seen on the island. Some times are better to visit Maui than others, however, depending on what brings you to the island.
Come in Winter to Surf
Like many of the Hawaiian islands, Maui is a veritable surfer's paradise. While Maui enjoy relatively large waves all year, you should head to the island during winter, from December to March, if you're a pro-level surfer looking for waves to suit your skills or an amateur looking for a challenge.
Conversely, you should avoid traveling to Maui during the winter if you want to swim at beaches such as Kaanapali orMakena, although this is also a great time for whale watching, if you're OK with being on a boat instead of on the coast. Maui is also home to a lively Chinese New Year celebration each February.
Score Sick Deals in Shoulder Season(s)
Considering Maui's year-round great weather, there really shouldn't be a slow season. However, due to the external factors pushing demand during the summer (kids out of school, families on vacation) and winter (snow birds in flight, surfers seeking waves), spring and autumn in Maui end up being the best times to visit. This is true from both a financial and logistical standpoint, with low prices and small crowds abound.
Socalize in the Summer
Summer in Maui is crowded and prices are high – there's no arguing that. Of course, depending on what type of traveler you are, that might not be a bad thing. If your priority is to see and be seen, for example, summer is the best time for you to visit Maui: It's when many of the island's biggest festivals take place.
June, for its part, sees both the Maui Film Festival and the Kapalua Wine & Food Festival, allowing you to indulge both your inner foodie as well as the film critic you always wanted to be, all while rubbing elbows with some of the island's most cultured residents and visitors. The arrival of stronger winds in August foreshadows the annual Hawaii State Windsurfing Championship, which is just as delightful to spectate upon as it is to partipate in.
Photo image credit: https://www.flickr.com/photos/mrtavis/