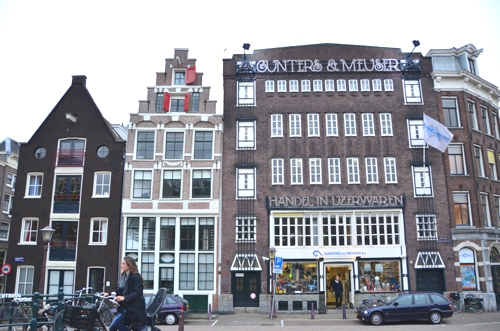 One of the most popular travel destinations in the UK, Manchester is an irresistible mix of modern sprawl and historic influence. Its foundation dates all the way back to ancient Rome, and through the centuries it's been a melting pot for all manners of art, trade and culture.
These days you don't need a chariot to get around, but it's still a good idea to plan ahead for your trip to the city.
Most visitors to Manchester inevitably wind up at the Manchester Arena, a multi-use venue that houses everything from concerts to ice skating competitions. If you're looking for major celebrations and sporting events, the Arena is where you'll find them.
Manchester is also home to a more intimate arts culture, the heart of which can be found in the Northern Quarter, a section of the city known for its youthful and bohemian vibe. This is where you'll enjoy most of the city's clubs, cafes and fashion outlets. Venture south for more educational pursuits, such as the museums of Oxford Road or the historical landmarks of Albert Square.
Music fans will appreciate places like The Apollo, a major arena that welcomes big names like U2 and Lady Antebellum, or the Band on the Wall, a smaller club for live local music.
The Manchester City Centre is the city's lifeblood, less of a neighborhood and more of an all-encompassing commercial district. It houses most of Manchester's businesses and a great number of the urban population.
Start in Piccadilly for transportation options: Buses, trams, rental cars, et cetera. Go west for European hallmarks like the Manchester Cathedral, east for a trip into Asia with Chinatown.
If you're looking for souvenirs and shopping fun, Manchester Arndale is one of the biggest outlets in the UK, and Market Street lives up to its name. Spinningfields is another popular retail district, especially during the holidays, when lights are strung from the trees for a picture-perfect Christmas experience.
Where To Stay
You'll find plenty of accommodation options in Manchester; the only real question is what you can afford and what kind of experience you'd like to have. If you're a young backpacker looking to meet new people, you'll enjoy places like the Hatters Hostel or YHA Manchester. If you're on a luxury vacation you'll probably prefer somewhere like the Radisson or the Didsbury House.
How to Have Fun
Manchester is one of the best travel destinations in Europe. It may lack the lavishness of London or the prestige of Paris, but with its history, culture and all-around entertainment value, you won't find a better place to experience a real taste of the UK. Grab your guidebook and get ready for the trip of a lifetime, because Manchester is the place to be.
Contributed by travel writer StephenFlanagan