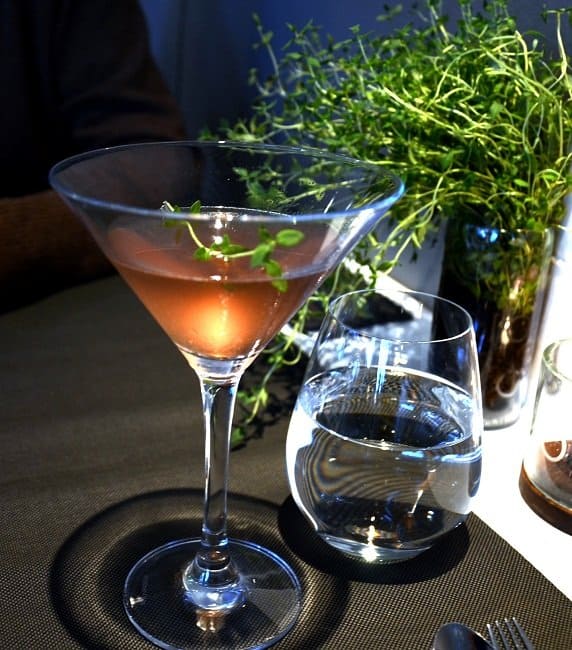 In Helsinki, beautiful design does not stop with the food. We enjoyed a meal at popular gastronomic restaurant, Olo, whose menu boasts first class ingredients from small Finnish producers.
It was a special meal because John and I were celebrating our second wedding anniversary, always more enjoyable when spent together in such an amazing European capital.
I began my meal with a signature cocktail from their list. We relaxed and took in our surroundings – a warm, muted and efficient room that allows you to feel comfortable and focus on the food. And for good reason – the dishes are delightful.
We were asked to choose between 'Matka' ('The Journey') with 9 courses, or 'Retki' ('Shorter Way'). We chose this six course menu to be paired with wines.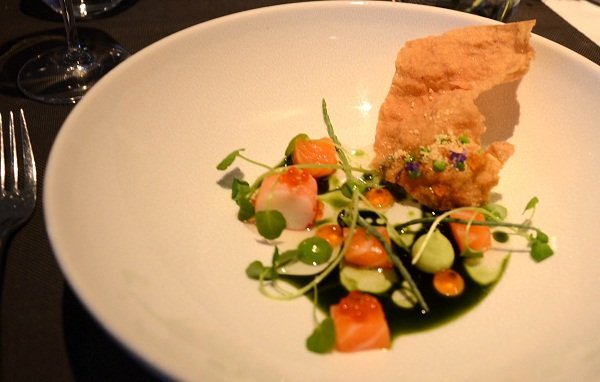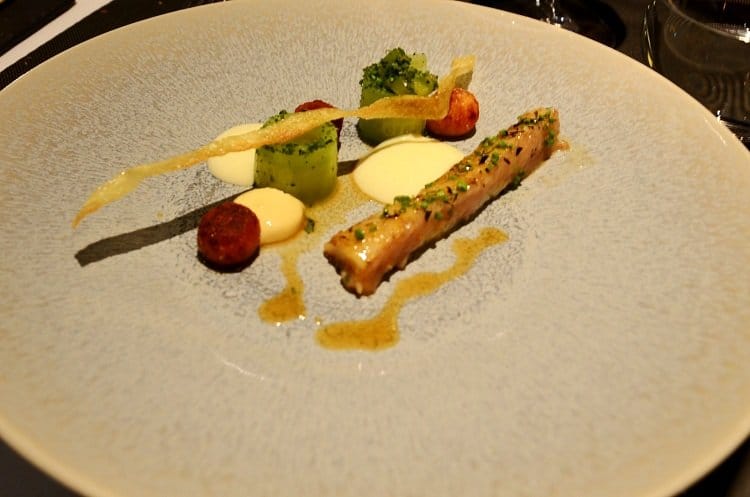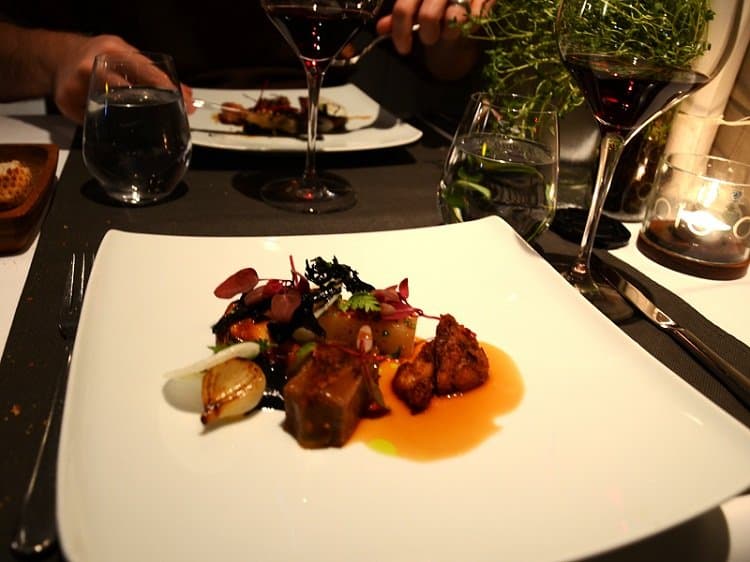 I cannot remember the names of all the dishes and the menu lists only ten ingredients and their origins to whet our appetites. The wines included selections from a variety of regions, including Australia, Austria and France. Each dish was inventive and complex, with perfectly balanced flavours.
Dessert was fun – we were first presented with a fresh blueberry and lemon dessert, followed  by the aroma of cinnamon with a warm, spicy Finnish apple concoction in a pot. Just when we thought we were finished, handmade mini-popsicles appeared for a sweet end to the evening.