One of the most common questions I get is what Japan cities to visit when planning a trip to Japan, apart from the usual suspects. Many travelers are surprised to learn that there are as many urban wonderlands in Japan as there are natural ones, even if Takayama isn't quite as cosmopolitan as Tokyo, for example, and although Kochi doesn't have near as many temples as Kyoto.
Interesting Japan Cities
The fact is that many of the best Japan cities are small and poorly-known—or at least they were, until now.  Are you ready to add a few more lines to your Japan bucket list?
Fukuoka
When it comes to Kyushu, it seems that Nagasaki city gets all the love, and not just because of its post-World War II ubiquity. For me, however, the most dynamic city in Kyushu is Fukuoka, the island's largest and also the closest one to Honshu. Whether you stick to city-center attractions like the ruins of Fukuoka Castle, make a day trip to Nanzo-in Temple or take advantage of convenient Hakata Station, Fukuoka is a fantastic choice. Then there's Hakodate, which should also be on your Japan cities list.
Hakodate
Some people are surprised I list Hokkaido's Hakodate among the best cities Japan has to offer, but mainly because they've never heard of it. That's a shame since Hakodate, which is less than an hour from Honshu via the newly-opened Hokkaido Shinkansen, has so much to offer. Discover Japan's lesser-told history at the star-shaped Goryokaku Fort, dine on "dancing" squid at Hakodate Morning Market or enjoy one of the world's best night views from Mt. Hakodate.
Himeji
It might seem somewhat disingenuous for me to list Himeji among the top Japan cities, since I mostly value it for a single attraction: Himeji Castle, which is possible the most beautiful castle in Japan. On the other hand, Himeji is easily accessible—located in Hyogo prefecture, it's around an hour from Osaka by bullet train—which means that it's perhaps the most fulfilling half-day trip from the Kansai region, particularly if you can see the castle flanked by cherry blossoms.
Kochi
When people think of southern Japan cities, their minds rarely wonder off Honshu, and if they do it's to aforementioned Kyushu. This is a shame, since underrated Shikoku is not only a paradise for nature lovers, but boasts some of Japan's most interesting small- and medium-sized cities. The first one of note is Kochi, which boasts impressive Kochi Castle, lively Hirome Market and mysterious Chikurin-ji Temple, whose garden is filled with statues that honor the memories of stillborn babies.
Matsuyama
Another Shikoku city you shouldn't miss is Matsuyama, located on the north shore of the island—Kochi, by comparison, sits along the southern coast. I'll leave it up to you whether Matsuyama's castle is "better" than Kochi's (it definitely offers a superior view), but one advantage of choosing Matsuyama over Kochi is nearby Dogo Onsen, one of the most beautiful public bath houses in all of Japan. If you have time, adding both of these places to your list of Japan cities to visit is the best option.
Naha
It's probably surprising to see the capital of Okinawa listed among the most popular cities in Japan, considering how few travelers make it to the chain of islands at all. But Naha shocked me in the best possible way—and not just because it was the only place in Okinawa I ever saw the sun. Whether you enjoy the panorama from Shuri Castle, marvel at whale sharks in Churaumi Aquarium or eat taco rice along Kokusai Street, Naha is definitely worth a visit.
Takayama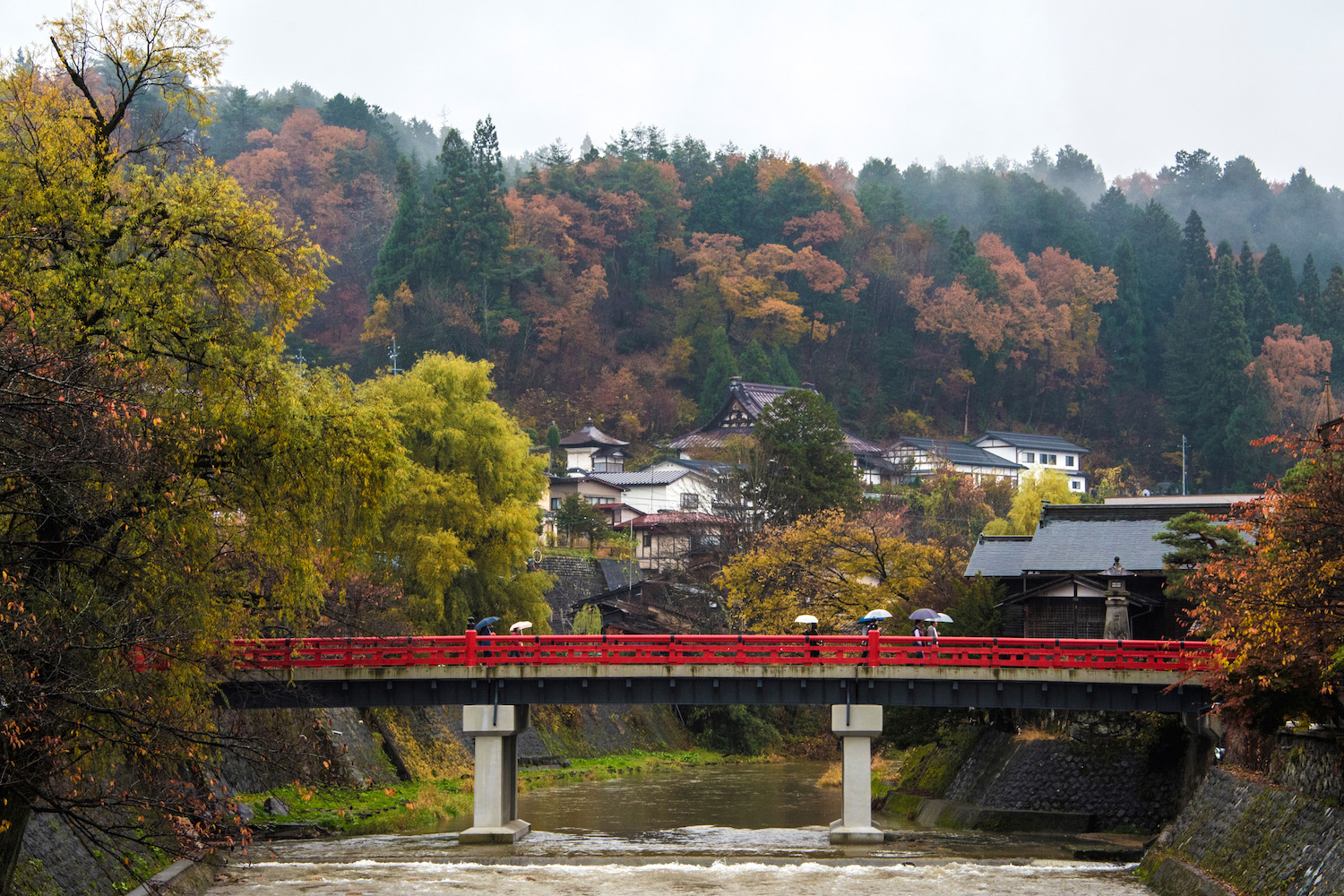 Takayama, in Hida prefecture a few hours north and west of Tokyo by train, rounds out this list of cities to visit in Japan. Quaint and understated, Takayama's all about subtle beauty, from the way Nakabashi Bridge looks flanked by spring sakura and autumn leaves, to the historical houses of Sanmachi, to the nearby village of Shirakawa-go, which is one of the most beautiful destinations in all of Japan. TIP: Takayama makes a great onward destination from Matsumoto and the Nakasendo Way.
The Bottom Line
These might not be the top Japan cities to visit based on famous attractions or high visitor numbers, but they've been among the highlights of my nine (and counting!) visits to the country. Whether you add one or two to each of your Japan trips, or build an entire itinerary around them, visiting even a few will broaden and deepen your knowledge of—and your love for—the Land of the Rising Sun.
Also be sure to see my article on Okinawa and Cherry Blossoms and Tohoku: Culture, History & Spirits. Also, Japan: Tea, Serenity and More will bring you home.