Naming the best onsen in Japan is something of a fool's errand. This is largely because most foreigners mis-identify what an onsen is.
"Onsen" is simply the Japanese word for "hot spring"; an onsen is any naturally-fed spring of hot water in the country. Many people believe, incorrectly, that onsen and ryokan (i.e. traditional Japanese guest houses) are mutually exclusive when, in fact, the word onsen can refer from anything between a single day-visit spa and an entire hot springs town.
The good news, regardless of your knowledge or opinion about this topic before you arrive here, is that I'm about to set things straight. The better news? You'll not only leave informed, but inspired for your next trip to Japan.
What Exactly is an Onsen?
Before I name the best onsen in Japan (well, any number of onsen that could fit that bill), I want to expand upon what I said in the intro to this post. Which is this: An onsen is simply a hot spring. It doesn't even have to be a hot spring where humans can or do bathe! For example, if you visit Jigokudani in Nagano prefecture to see Japan's "snow monkeys," you'll find them swimming in an onsen.
With this being said, the best onsens are the ones where you can stay a while. In other words, ones with traditional ryokan guest houses attached. I mean, I don't know about you, but nothing pairs better, for me, than a kaiseki-style meal (or even something non-Japanese, such as French press coffee), enjoyed before or after your dip in the scalding water, particularly if your home has its own tub.
My Favorite Onsens in Japan
Takaragawa Onsen, Gunma
My favorite onsen in Japan is probably Takaragawa Onsen, located in Gunma prefecture, in the Japanese Alps less than two hours north of Tokyo. In spite of its convenience, Takaragawa Onsen feels like it's on another planet entirely. Its outdoor baths are at the bottom of a heavily wooded ravine, which beautifully reflects all four of Japan's seasons throughout the year.
Tsuru-no-yu, Akita
Another contender for the best onsen in Japan is Tsuru-no-yu, in the Tohoku region's Akita prefecture. Named because of the legend that a wounded crane healed itself here many centuries ago, Tsuru-no-yu is also therapeutic to the humans who visit, even if it can be extremely crowded during peak season (i.e. winter).
Ginzan Onsen, Yamagata
Japan's Yamagata prefecture is underrated in general, whether you hike or ski amid the "Snow Monsters" of Zao, or enjoy cherry blossoms at Yamadera temple. If you're a hot springs lover, point your GPS (or your Japan Rail Pass) to the hot springs town of Ginzan Onsen, one of the most photographed places in northern Japan.
Kinosaki Onsen, Hyogo
Most foreigners don't list Kinosaki Onsen as the best onsen in Japan for a very specific reason: They don't know it exists! With this being said, if you can manage to make the short and relatively easy journey from Kyoto or Kobe, I have a feeling you'll easily get in on the secret Japanese have known for centuries.
Beppu Onsen, Oita
As is the case with Kinosaki Onsen, Beppu Onsen in Kyushu island is a place many foreigners don't know exists. One of my favorite things about this place? In addition to the fact that many excellent hot springs hotels exist here (including some with private, ocean-view onsen balconies), several colorful "hells" (i.e. non-swimmable onsens) are available to visit.
The Truth About Hakone
Just recently, a classmate of mine (I'm studying Japanese in Kyoto during the time I've written this article) told me that he was planning a trip to Hakone. A self-proclaimed onsen fanatic, his desire to visit Japan's most famous hot springs town is not entirely surprising. On the other hand, I'm disappointed he seems not to want to follow my advice, which is to go elsewhere to indulge his love of onsen bathing.
Of course, just because I find Hakone overrated (and because I believe you won't find the best onsen in Japan here) doesn't mean it's worthless. Many of the ryokan and even day spas are outdated and underwhelming, but there are other reasons Hakone is worth visiting. Among them is the view (on a clear day, anyway) of Mt. Fuji rising over Lake Ashi, as seen from the Narukawa Art Museum.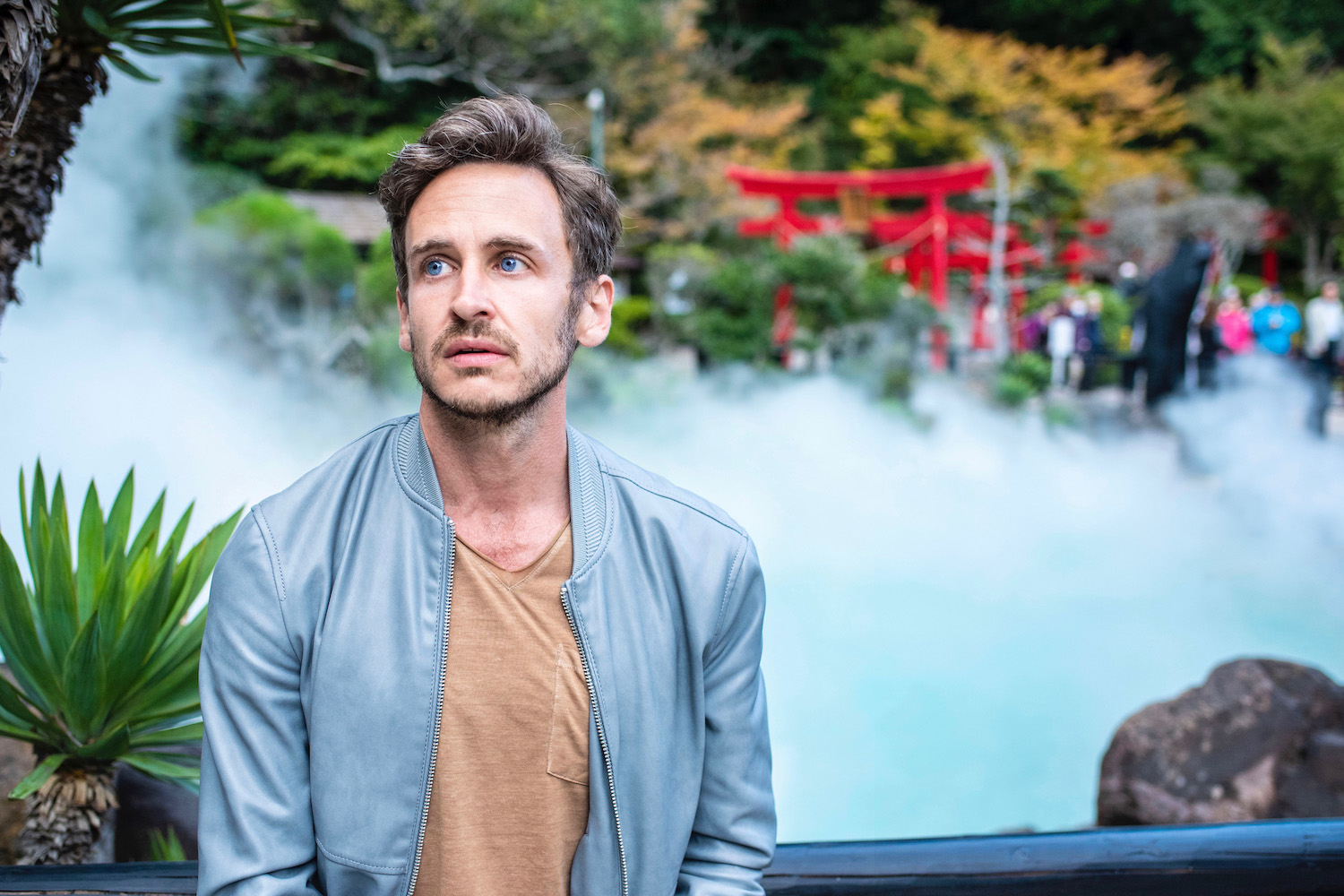 FAQ's: Onsens in Japan
Which city in Japan has the highest number of hot springs?
Given that the way cities are subdivided from prefectures in Japan isn't consistent across the country, it's unproductive to think about which "city" has the most hot springs. Rather, it's better to look at prefectures—Oita, which is home to Beppu Onsen, wins this contest handily with 4,788. Only Kagoshima, which is also in Kyushu, has anywhere near as many with 2,824.
Why are tattoos not allowed in onsen?
Colloquially, tattoos are generally not allowed in onsen because of the association of body art with yazuka organized crime circuits in Japan. While most Japanese people, these days, realize people with tattoos (especially Westerners) are not hardened criminal, this association results in tattooed customers being barred from many onsen.
Can you wear a towel in an onsen?
As a general rule, you'll need to be nude to enter an onsen, although some people choose to hold a small towel over their private parts. One exception to this rule is onsen that are mixed-gender. In this case, towels are often not only permissible, but required!
The Bottom Line
Choosing the best onsen in Japan first requires you to define what an "onsen" is. Regardless of how you do this, or whether you do, I think you'll find my list informative and inspiring. Some of you will want to sleep at a luxurious ryokan, where you have a private hot spring waiting for you whenever you feel compelled to take a dip. Others will want to enjoy the ambiance of a Japanese hot springs town, regardless of the particular place you end up sleeping for the night.