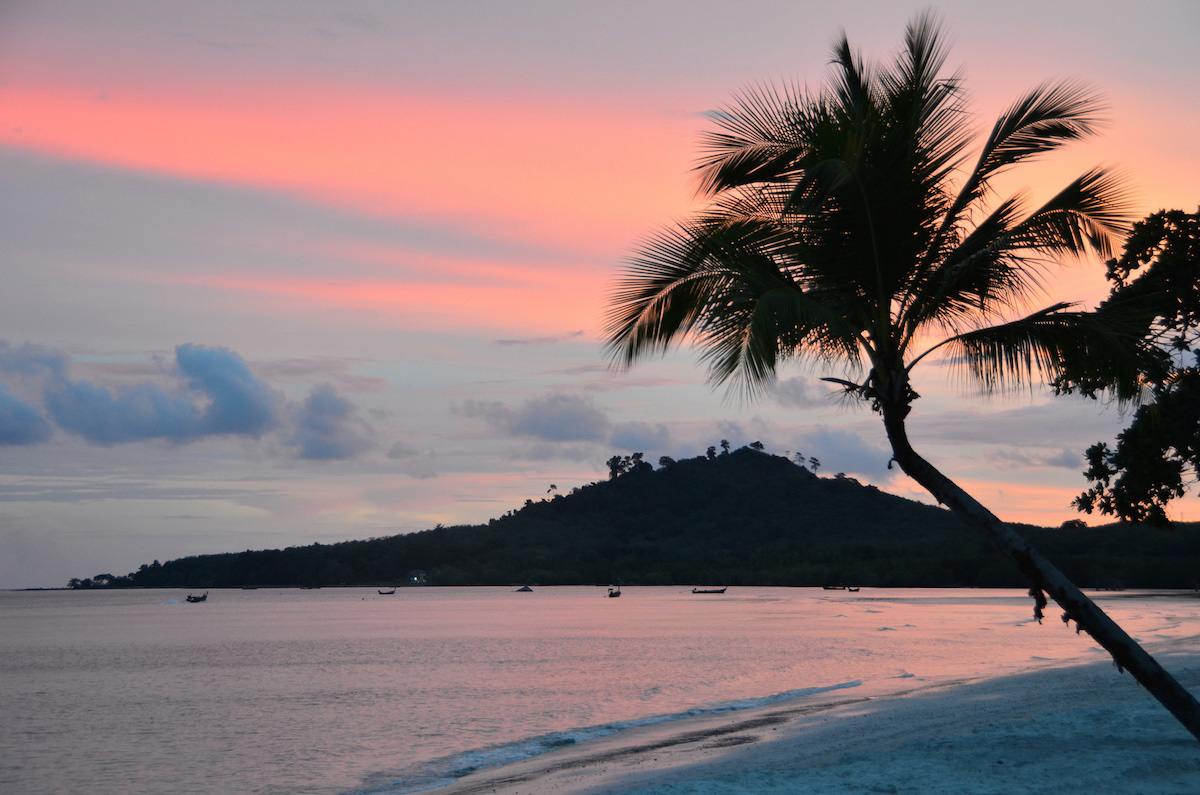 On the surface, there isn't a whole lot that separates Koh Samui from Thailand's other paradise islands. Sure, it's less crowded than Phuket, but while it sits across the peninsula from Southeast Asia's party paradise in the Gulf of Thailand, the ambiance here feels slightly more exotic and castaway than on other Gulf islands, such as Koh Chang or even Koh Mak in the southeast – but only slightly.
If you've heard the name "Samui" thrown around and aren't sure whether it's the right choice for your next beach vacation in Thailand, continue reading to learn some facts about the island you might not have known.
It's Thailand's Second-Largest Island
While you've probably heard the name if you've ever been to Thailand, Koh Samui simply doesn't have the same international recognition as, say, Phuket. In spite of this, Koh Samui is second only to Phuket in terms of land area, at nearly 90 square miles, although the former boasts only half as many annual tourist arrivals as the latter.
No One's Really Sure What Its Name Means
Puzzled when you hear the words "koh" and "Samui" together? You're not the only one. Although the first word of its name – "koh," which means "island" in Thai – is rather quotidian, the origin of "Samui" is unclear. Whether it's an extension ofthe local "mui" tree or a mangled version of the Malay word for "safe haven," you could drive yourself crazy figuring of what "Koh Samui" actually means.
Not All The Water on Koh Samui is Crystal Clear
Koh Samui has risen to international fame on account of the crystalline waters that lap at its shores and check out a place called The Library — the water in its pool is blood red, or at least it appears that way. Dive down to the bottom of the pool, and you'll realize that it's the combination of tiles – which are mostly, you guess it, red! – and not the actual color of the water that's so shocking.
They "Fight" Buffalo on Koh Samui
When you think of fighting livestock, you probably think of Spain, which is just one reason the buffalo fights that take place on Koh Samui every April for Songkran, the Thai New Year, are so surprising. Even more incredible is the fact that these matches, which are organized by monks, aren't particularly violent, which is of course a surprise of the very best sort – especially if you happen to be a buffalo.
Most of the Food on Koh Samui Isn't Thai
Koh Samui is one of Thailand's top tourist draws, but your stomach might not feel like it's in the Kingdom after a few meals here. Owing to its maritime location, which led to a somewhat promiscuous relationship with foreign vessels, KohSamui serves a cuisine that's more reminiscent of traditional Malay or Indian fare, rather than Thai, although you can of course get your curries and pad Thais at most tourist-friendly restaurants.