Breathedreamgo is taking a new direction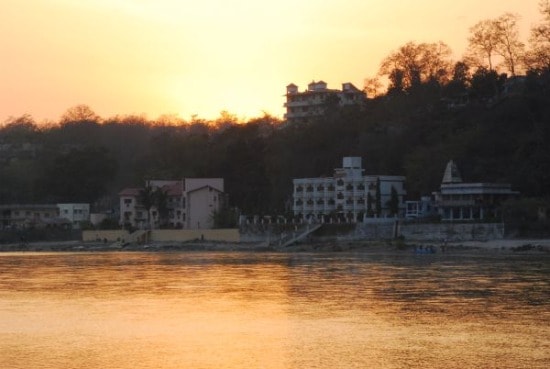 .
Starting now, Breathedreamgo will be about "travel that changes you" and other transformative experiences like yoga and of course life itself. My yoga teacher in India, Swami Brahmdev of Aurovalley Ashram, says that we are here to learn, change, grow and transform. That's the purpose of existence. I agree.
The most dramatic transformational experiences of my life have been my Mother's sudden and unexpected death in 1998; 12 years of Gestalt Therapy training and practise; close to 20 years of yoga study and practise; and traveling to India for six months, in 2005/06, to recover from the depression brought on by my Mother's death.
The trip to India transformed me in just about every way, which is why I write about it so much. But of course the transformation took place within me. India does have a certain magic, but the personal transformation wouldn't have happened if I wasn't open to it.
We are here to change, grow and connect
Immersing myself in a foreign culture has had a profound impact on me: among other things, it gave me a perspective on my own biases, assumptions and preconceived notions; perspective on the culture I come from (middle-class Canada); and it opened the world to me — and brought the grinding poverty and other realities of life up close.
We are also here to connect with each other and influence one another. Humans are social animals. I don't travel to change the world, but to change me – but if by changing me, I inspire and influence others, then I feel I am living fully, or whole-heartedly.
I am disheartened by a trend among younger travel bloggers who seem to be tying to be "honest" by writing about how boring the world is (NomadicMatt in a post he has — wisely — taken down ); or how she doesn't want anyone to see her as an inspiration (UnBraveGirl in 5 Reasons Why I Can't be Your inspiration Anymore).
I find these posts disingenuous at best and manipulative at worst. They've traveled to places like Asia, they've seen the world – don't they realize how lucky they are to have had this experience? To have the education and means to own a computer and write about their experiences on the Internet? Haven't their travel experiences changed them at all, or given them any self-awareness or perspective? And if not, why are they taking the time and trouble to write about them on the Internet — and then tweet and promote their blogs!?
I don't feel this way at all. I think travel is an incredible privilege and one of the most transformative experiences you can have (if you're open to it). And I also feel that if by taking risks, pushing myself out of my comfort zone and actively pursuing my dreams I inspire others – then, I feel honoured. Thank you.
And that's what this blog is about. Travel that changes you.
If you've had a transformative travel experience, or you've been transformed by my other passion, yoga, I welcome you to write a guest post for Breathedreamgo.