Let's face it — I got into using rewards, loyalty programs, AMEX points and general travel hacking late in the game. For years, I was hypnotized by the false promises of traditional airline loyalty programs, before accepting that flexible points currencies—namely American Express Membership Rewards and Chase UltimateRewards—were the only way to go.
Below, I point out the sweetest spots in the AMEX Points and Membership Rewards program, highlighting the amazing flights you can take with a balance of between 10,000-110,000 AMEX points.
Thanks both to the airlines that are AMEX Membership Rewards transfer partners and the relative ease of accumulating MR points, these are some the best miles and points redemptions in the world.
10,000 AMEX Points: Stress-Free Regional Hops
I'm an outspoken proponent of using miles and AMEX points primarily for premium class travel, but I'm not an absolutist. Indeed, the way to use 10,000 AMEX Membership Rewards best is in economy class on short, one-way flights via transfers to the British Airways Executive Club.
10,000 AMEX points is what you need, absent a promotional rate, to have the the 7,500 Avios necessary to book flights like Boston-New York and Kuala Lumpur-Bangkok (Suvarnabhumi—avoid Don Mueang and low-cost carriers!). These flights can sell for $200+ each way in spite of their short stage length, particularly at the last minute, which makes this a great value redemption.
And it gets better: You need only transfer 6,000 Membership Rewards points to British Airways to have the Avios (4,500) it takes to fly London-Paris in economy one-way, an unbelievable steal.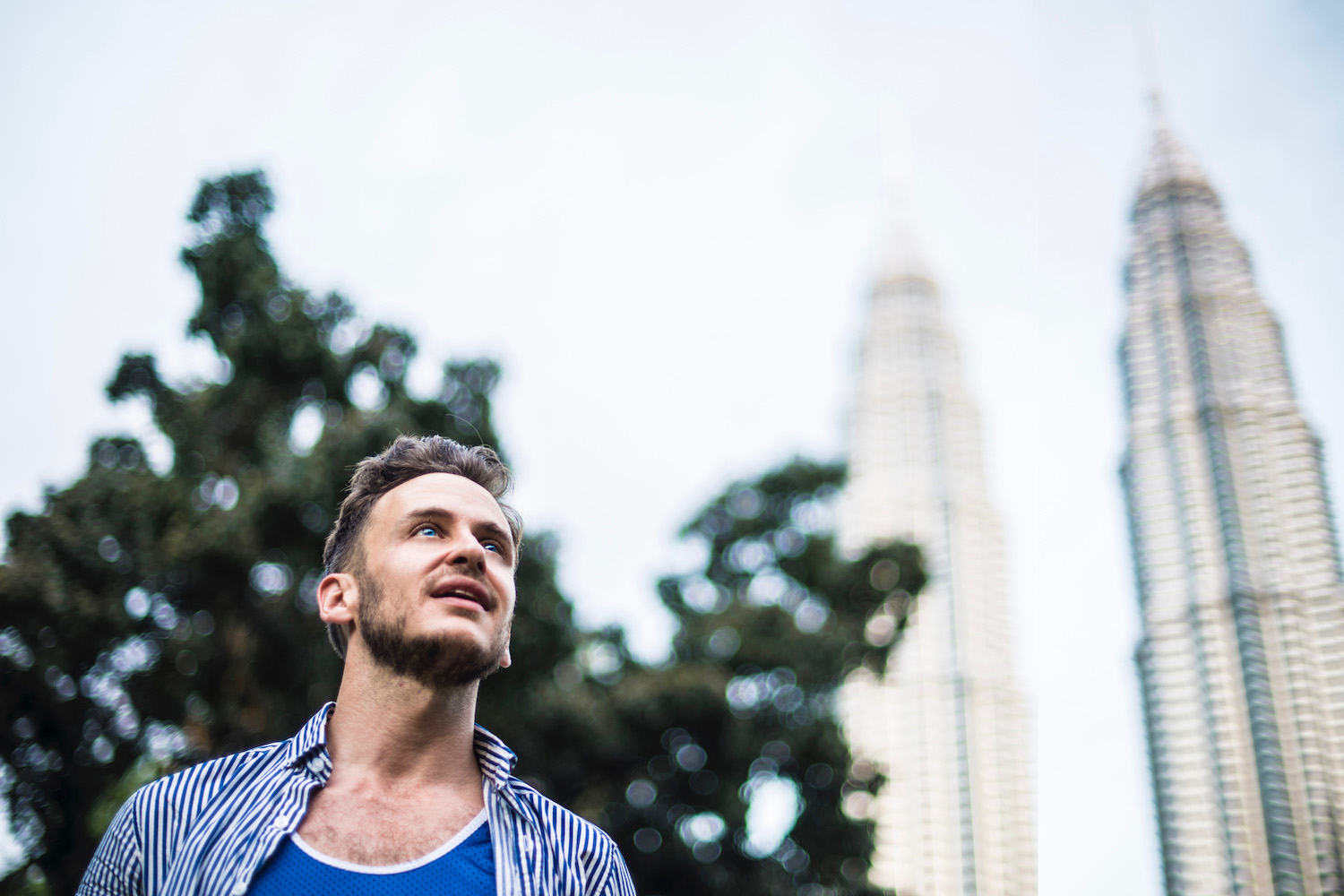 HOW TO GET 10,000 AMEX POINTS: You'll get at least 10,000 MR points as an intro bonus on most every American Express card. AMEX has also recently been offering a 10,000-point bonus for activating the "Pay Over Time" feature on your card, even if you choose to continue paying in full every month.
30,000 AMEX Points: To Hawaii and Back
I'm going to break with precedent twice in two subheadings, but with good reason: The best way to use AMEX Membership Rewards points to fly to Hawaii requires just 30,000 points per round-trip flight in economy.
The AMEX Membership Rewards transfer partner in questions is Air France/KLM, whose Flying Blue program not only offers extremely affordable redemptions in terms of points and fuel surcharges (~$20) but also seem to have relatively good availability. This is true whether you're flying the crowded LAX-HNL sector, or a less popular route.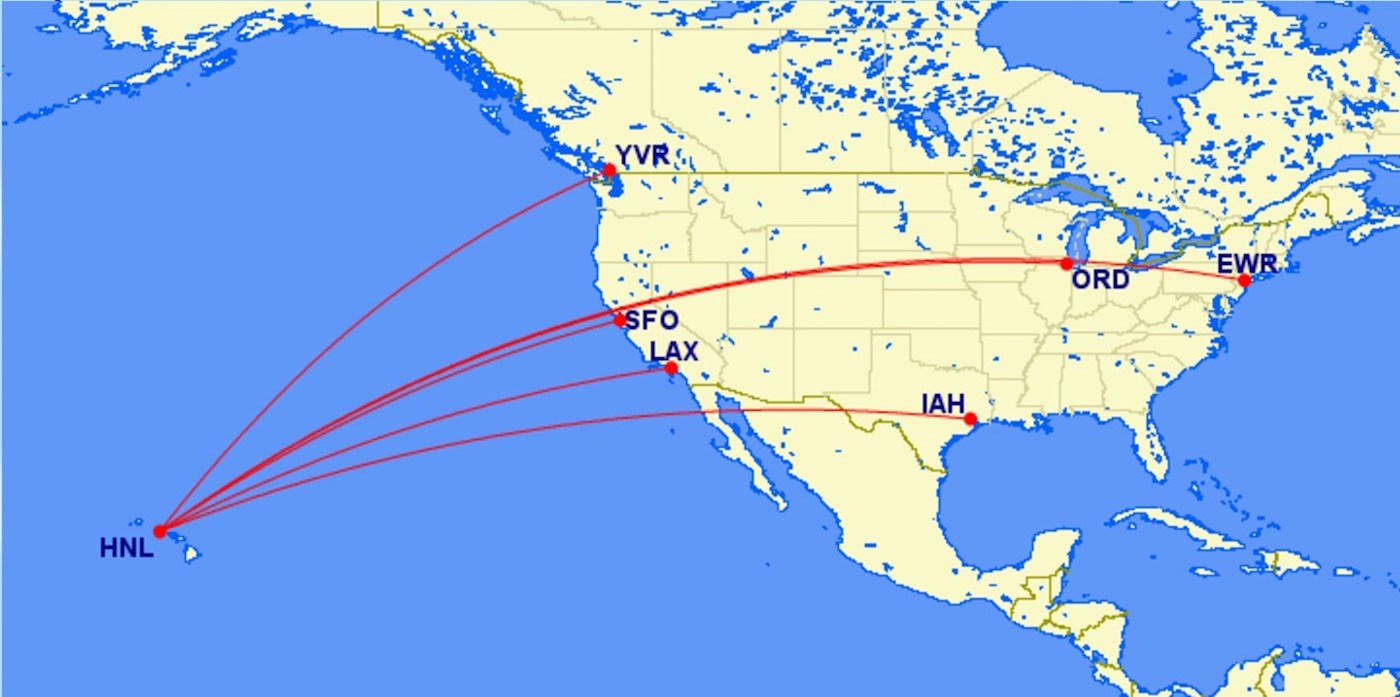 HOW TO GET 30,000 AMEX POINTS: 30,000 points falls within the threshold of bonus points offered by premium AMEX cards such as the Platinum card and the Business Gold Rewards card, but there's another strategy as well.
Currently, opening a Premier Rewards Gold Card and meeting minimum spend requirements will give you 27,000 points (25,000 bonus, plus $1 for each of the $2,000 required to earn this bonus spent).
This would mean you only need 3,000 more points to fly to Hawaii! That's a couple months' worth of moderate, everyday spend, or 30% of what you'd earn from the aforementioned "Pay Over Time" strategy.
55,000 AMEX Points: South America in Style
Want to use AMEX Membership Rewards points to fly to South America? Well, you only need 55,000 for a one-way, business-class flight from the U.S. to southern South America, i.e. Argentina, Brazil and Chile. (HINT: Rates are even better to northern South America, if Colombia is calling your name!)
You can check out Air Canada's Aeroplan to check availability for the flight of your choice (anywhere in the States to Rio de Janeiro sounds good to me!), then transfer 55,000 points into your Aeroplan account and proceed with booking. You can fly a number of Star Alliance airlines, but in this case—and I can't believe I'm saying this!—United is the best choice, since they don't levy fuel surcharges.
Keep in mind that while using Aeroplan to maximize AMEX Membership Rewards Points value to South America is a great strategy, the program's customer service is famously lacking, so you might be up a creek if you need to modify your booking in the future.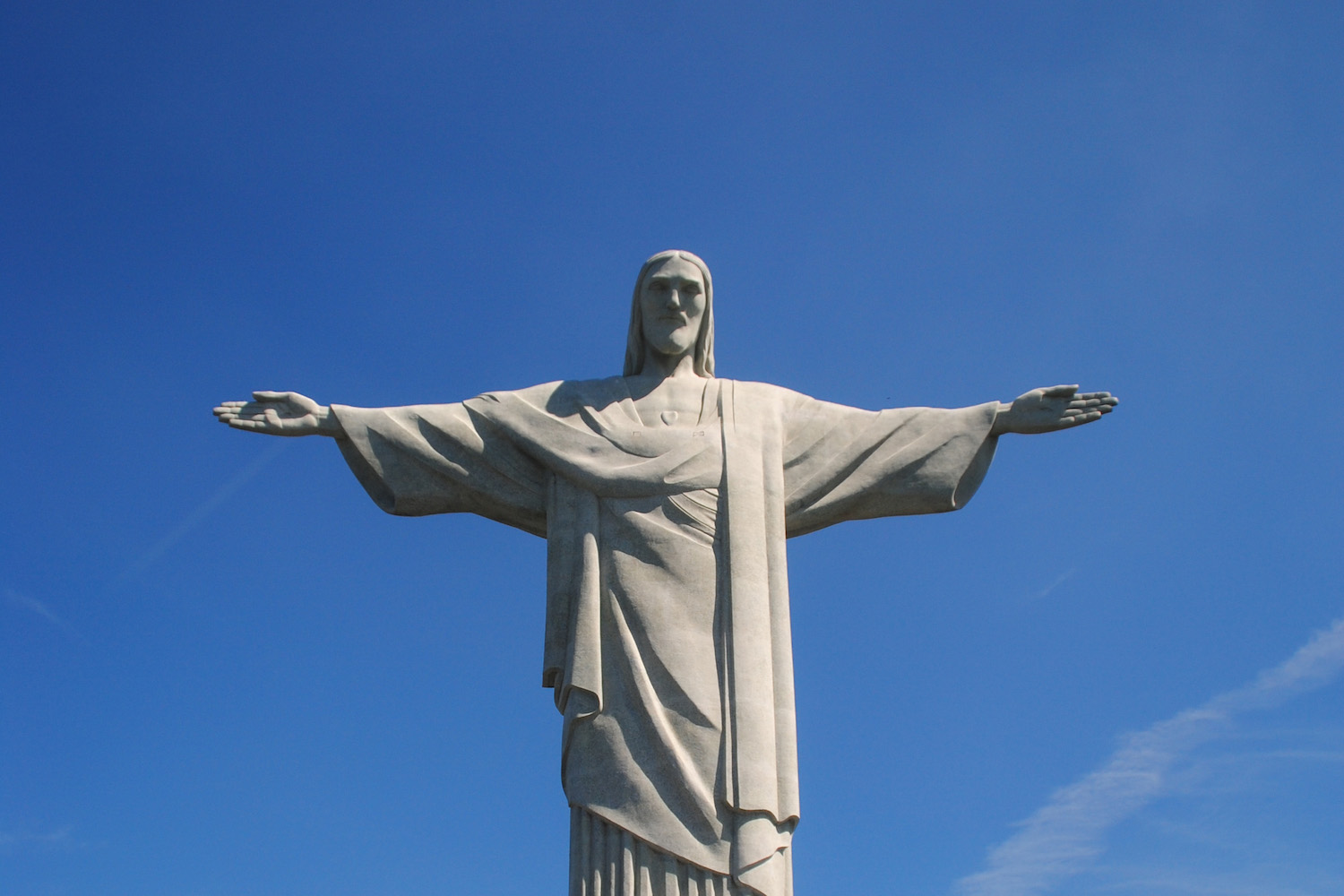 HOW TO GET 55,000 AMEX POINTS: In terms of introductory bonuses, only top-tier AMEX cards such as the business and personal versions of the Platinum and Business Gold Rewards (50,000 bonus points after spending $5,000, for which you earn 5,000 additional points) cards will get you 55,000 points, on their own.
This AMEX Membership Rewards redemption is best for customers who have just signed up for a premium card, or who use their cards for everyday spend and thus earn at least a few thousand miles every month.
76,000 AMEX Points: A Private Suite from New York to Europe
I've documented in detail why I feel that Singapore Airlines business class isn't all that. A product whose excellence I can't dispute (first, since I haven't tried it and second, because it's almost unmatched by other airlines) is the "Suites" class the airline offers on its A380 aircraft, which fly between New York and Frankfurt, among other routes.
Not that you'll be concerned with those other routes in a few seconds. That's because you can fly in Singapore Airlines Suites class from New York to Frankfurt for just 76,000 AMEX MR points!
This is without a doubt the most stylish way from the U.S. to Europe, to say nothing of how it represents nearly the best AMEX Membership Rewards value you can get.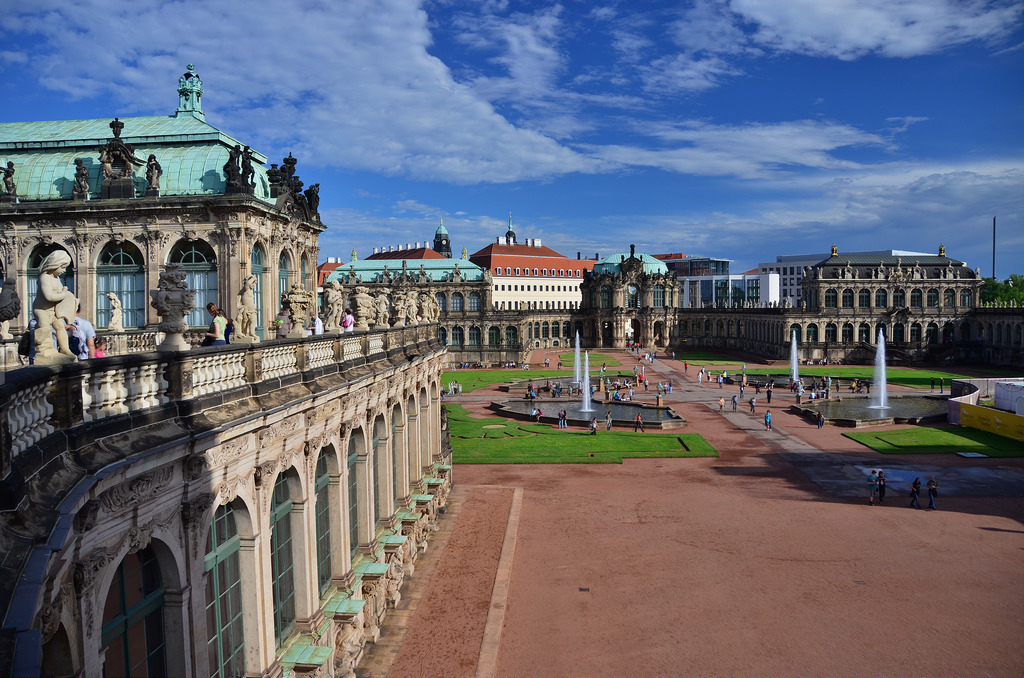 HOW TO GET 76,000 AMEX POINTS: Only the business version of the American Express Platinum Card currently offers an intro bonus that comes close (75,000) to the miles needed for this award, but the spend requirement is so high that this won't apply to most customers.
The easiest alternative would be to pocket the 65,000 (60,000 bonus plus 5,000 earned spending $5,000) points you earn when you open a personal Platinum Card, sign up for "Pay Over Time" and then spend an additional 1,000. An easy way to do this quickly would be to pay your rent or mortgage with the card this month.
110,000 AMEX Points: The World's Best Business to Southeast Asia
In my opinion, ANA is the world's best business class and, absent that, its most consistent. ANA also offers perhaps the best AMEX Membership Rewards value you can get, taking into account award price and distance flown.
For the purposes of this article, I'm going to recommend that those of you who have at least 110,000 MR points (or who can get them, as outlined below) use them to book a round-trip, business class flight between the U.S. and Southeast Asia.
Whether you fly from Chicago to Bangkok, New Orleans to Bali or Saskatoon to Saigon, you'll enjoy Japanese hospitality, lie-flat beds on modern aircraft and transfer via ANA's state-of-the-art hubs at Tokyo's Haneda and Narita Airports.
Only need to go as far as Japan? That'll cost you just 85,000 MR points round-trip in business class, which is also a killer deal!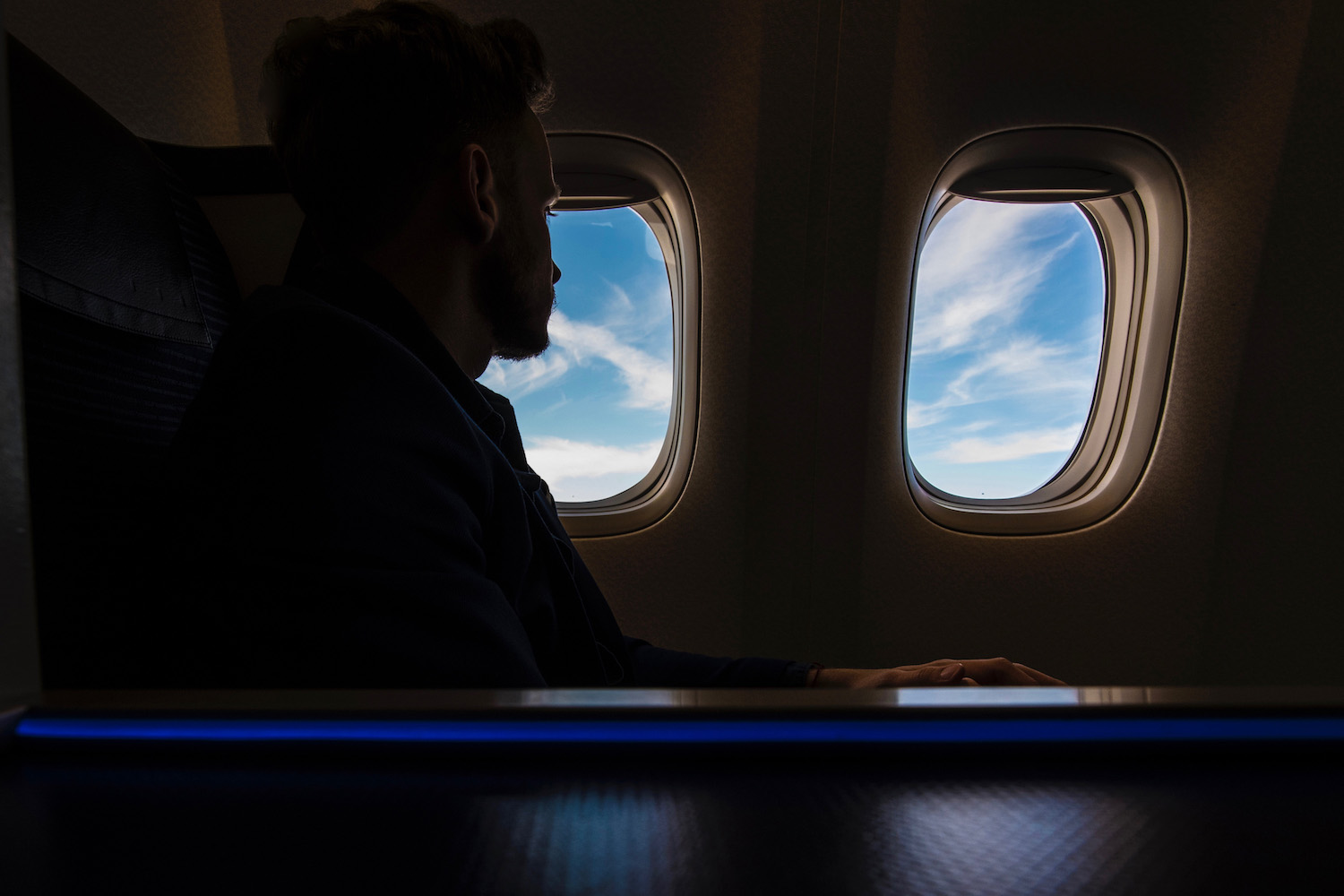 HOW TO GET 110,000 AMEX POINTS: One way to quickly earn 110,000 MR points is to open both the personal AMEX Platinum Card and Business Gold Rewards card, and complete the minimum required spend to receive your bonuses.
Alternatively, open just the Platinum Card and use it for everything you can, especially airfare, which earns 5x points with this card.
Should You Ever Redeem AMEX Points for Cash?
The short answers is "no." Under ordinary circumstances, AMEX pays you just $0.01 for each point you redeem toward a statement credit, which is an awful value compared to the best AMEX Membership Rewards redemptions I've posted above, and most others.
The one exception to this rule—using "Pay With Points" on premium class tickets with the Business Platinum Card, as The Points Guy describes here—has a lot of fine print and isn't foolproof, and since it applies to so few people to begin with I generally leave it out of my thought process altogether.
What About Hotels?
As you've noticed above, all my suggestions to get the best AMEX Membership Rewards value are air ticket redemptions, mostly intended to save on first- and business-class air travel.
To be sure, while AMEX Membership Rewards partners include a few corporate hotel groups, I find that the experience of staying in a big-brand luxury hotel prevents me from connecting to my destination (I prefer to stay in independently-owned boutique hotels), so I'd never spend my points with this end in mind.
The Bottom Line
Whether you have 10,000 AMEX points or 110,000, the best AMEX Membership Rewards value is to redeem them for first- and business-class air travel. A couple exceptions to this rule exist, thanks to super-cheap regional hops and Hawaii flights in economy class, but the way to use AMEX Membership Rewards best is always in the air, and not on a hotel bed.