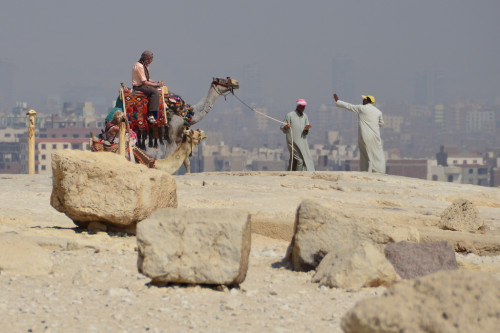 Dubai is often seen as the playground of the rich and famous, with its famous resorts and city having sprung up in recent decades to become the epitome of sheer opulence. However, you don't have to be a multi millionaire to enjoy a holiday here.
Located on the South East coast of the Persian Gulf, Dubai sits within the United Arab Emirates and is the up and coming city to visit. Its city is a bustling, thriving capital which definitely feels like the place to be whether visiting for business or pleasure. There are a number of resorts and hotels throughout Dubai, though those on Jumeriah Beach are arguably the most famous.
There, you can find the iconic Burj al-Arab hotel which is even available to tour by those not staying in the hotel. Here you'll also find the exclusive offshore man-made island resorts of Palm Island. Jumeriah Beach offers many other resorts that offer the same standard of luxury at a slightly more affordable rate and with excellent views across the seas.
Downtown, you will find many of the sites which make Dubai so famous as the rich playground including the Burj Khalifa, the tallest building in the world which is surrounded by many imposing skyscrapers. Downtown is also home to the world's largest shopping mall, making it an unmissable destination for shopaholics. From the mall, head for the Dubai Fountain. This magnificent fountain gives is the largest dancing fountain in the world and hosts shows every 30 minutes from 6pm which really shouldn't be missed.
A trip to Dubai isn't all about the exciting new city, far from it. It is a great place to experience the traditional Arab way of life. To sample some great Eastern cuisine, head for the Al Dhiyafah Road which features dishes from Lebanon, Iran and India all at an affordable rate and all sure to set the taste buds alight. Step away from the Dubai's malls and head for the souks that sell an eclectic mix of items, most impressive is the Gold Souk. Then delve into Dubai's traditional past by visiting the Bastakia Quarter. Here you'll find the Al Fahidi Fort which is the oldest building in Dubai as well as the Grand Mosque, complete with impressive minarets. Here you'll also find the Cultural Centre which gives a fascinating insight into Dubai and its culture and best of all, it's free to visit.
Culture explored, time to let your hair down and enjoy some of Dubai's fantastic activities. You can also head into the desert to have some fun amongst the desert dunes by taking a jeep safari. You can even take a balloon ride across the desert to get a spectacular view of this spectacular destination.