I had a lot of non-beach activities planned for my two weeks in Sri Lanka – the cultural wonders of Anuradhapura, the Ceylon tea country and hectic Colombo, to name a few – which left me with enough time to visit just one of the island's countless beaches, realistically. I had to make the right choice!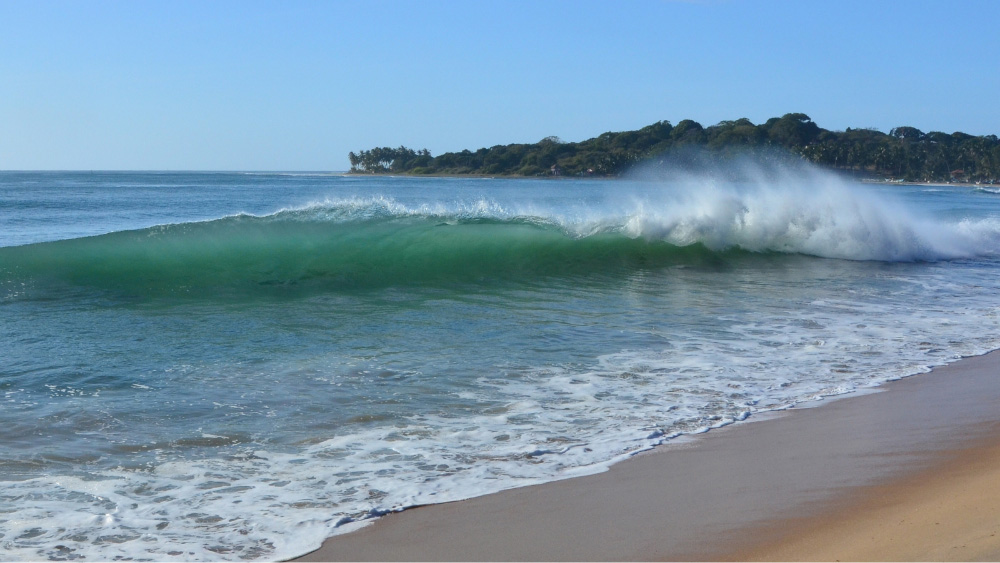 My friend Helene, whom I met last year in Australia, where she attempted to teach me how to surf, recommended a small spot on Sri Lanka's east coast called Arugam Bay.
She assured me that although "A Bay" has mostly gained fame among surfers – this is why she has visited it so often over the past decade – it's also awesome for swimming, sunbathing and generally lazing around.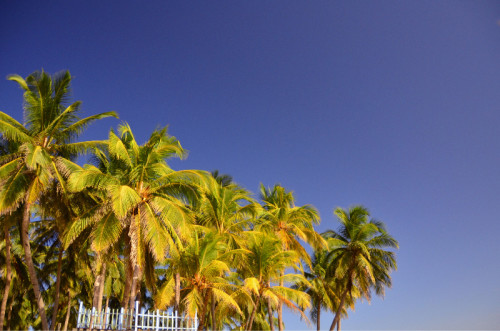 I knew Helene was correct in her recommendation immediately upon my arrival in Arugam Bay – the sexy, shirtless man who greeted me when I arrived was just the beginning. Let's take a look at why I'm so certain Arugam Bay is the best beach in Sri Lanka, even though it's the only Sri Lanka beach I've sunned my white ass on.
Arugam Bay Beaches
After checking into Arne's Place, a simple, comfortable strip of bungalows near the northern end of Arugam Bay beach, I grabbed my camera and headed out for a stroll.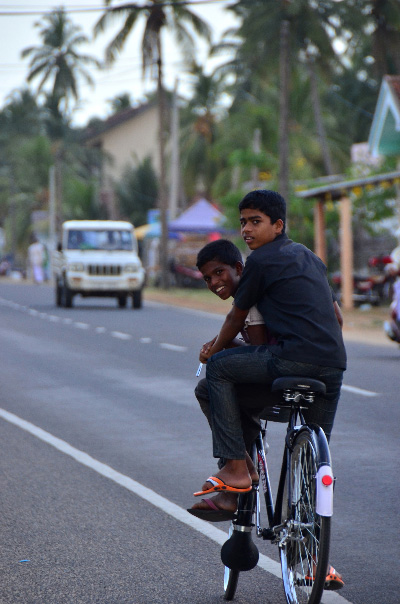 Arugam Bay's main beach immediately won points with me because of its exotic, multicolored sand, sparking, turquoise waters and its half-moon shape, which reminded me of Palolem Beach in Goa, India. Its waves are also really something to behold, even if you don't surf – they're huge!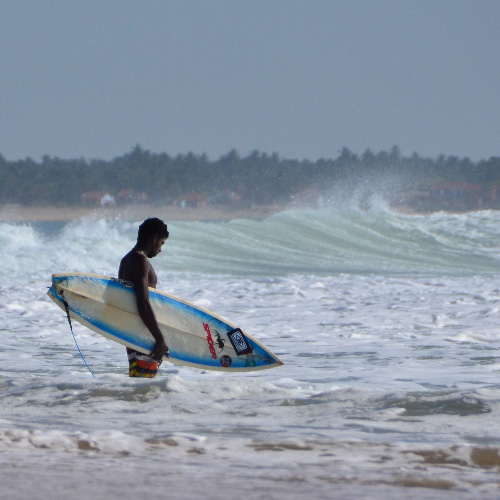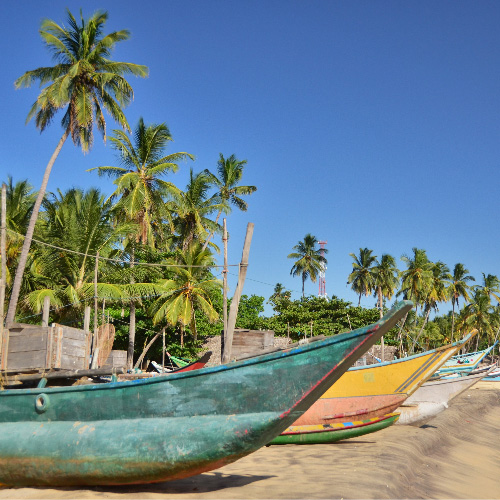 I assumed my walk, which allowed me to traipse among the dozens of wooden fishing vessels being prepped for the morning catch, would end once I reached the surf point at the far end of the beach. But I continued walking to see what appeared to be literally miles of unspoiled, virgin beaches extending into the distance.
Having explored many of these beaches during the subsequent days I spent in Arugam Bay, I can promise you that no matter what you're looking for – swimming, sunbathing, surfing or eye candy, be it sexy surfers to perv at or pristine, natural scenery – Arugam Bay has you covered, from a beach perspective.
Activities Near Arugam Bay
Sri Lanka is a small island, and while Arugam Bay is considered a relatively remote destination (more on why in a second), it is in close proximity to a number of non-beach activities. The most popular of these is Yala National Park, home to a diverse range of wildlife that includes elephants and cheetahs, among other highlights.
En route to Yala (or instead of it, if you don't care to pay the hefty entrance fee or, like me, have already seen elephants in Sri Lanka) you can stop at Kudumbigala, a monastery perched high on a hilltop. It's free to enter, but the tuk-tuk ride to it costs around 3,000 rupees, which is roughly 25 USD. (Tip: Take off your shoes at the entrance as instructed, but bring them in your bag for the climb – it's painful barefoot!)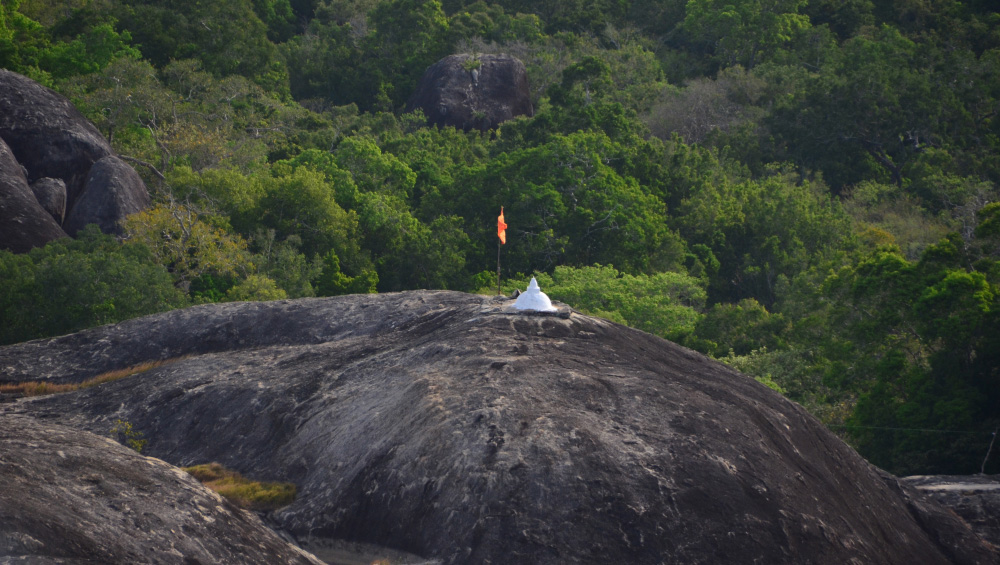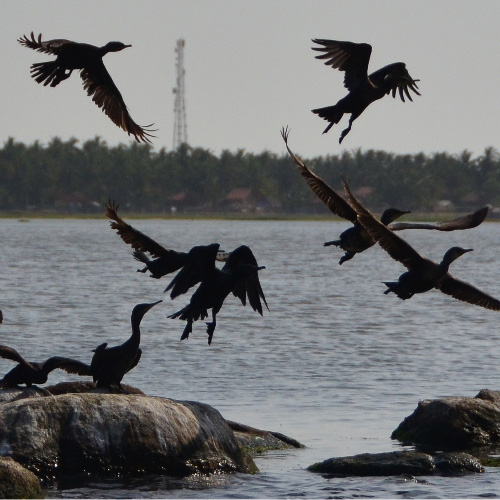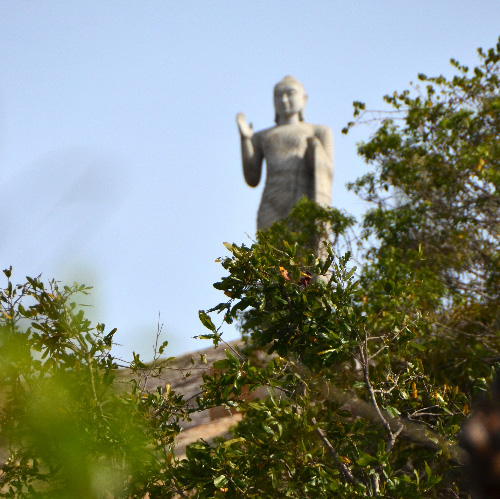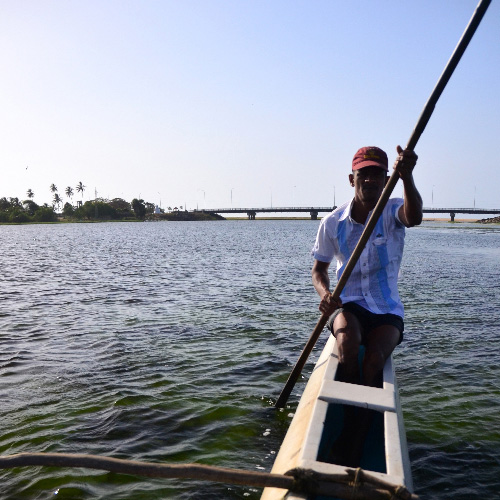 I also went on a "safari" to one of Arugam Bay's nearby lagoon, which cost just 1,000 rupees. I must say if you choose to do one of these, you should expect more from the lagoon itself (the boat trip is slow and delightful) than any particular safari element (on mine, there were none, unless you consider waste processing plants exotic).

Arugam Bay Town and Pottuvil
I didn't think much of Arugam Bay town immediately upon arrival. It seemed to be little more than a short strip of shops, tour operators and restaurants aimed at ripping travelers off.
The more my carefree romance with the aforementioned guy developed (I profile said romance in excruciating detail here), the more I grew to appreciate the nuances of the village, which will largely escape you if you don't mingle with locals, eat where they eat and hear their stories. And they do have some stories to tell!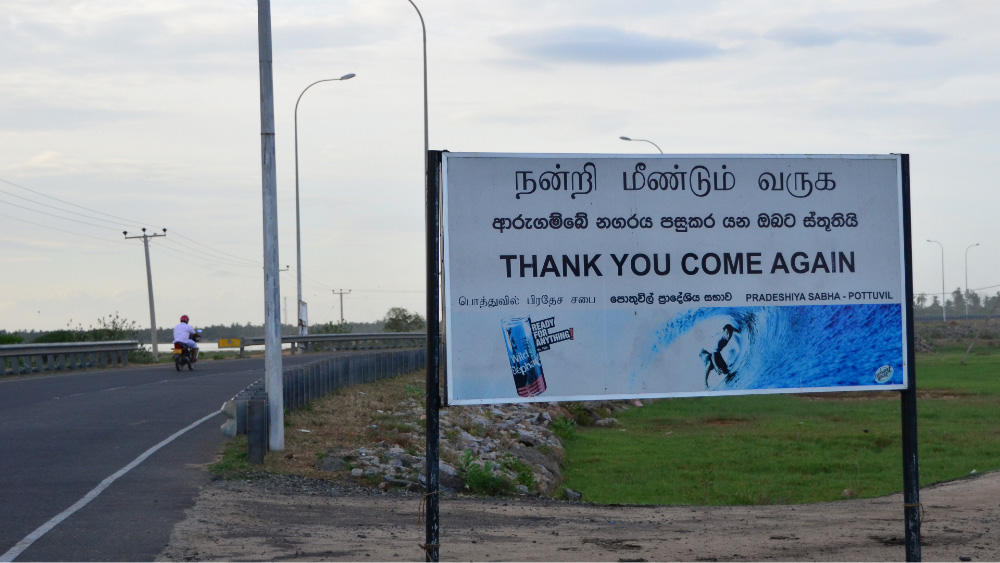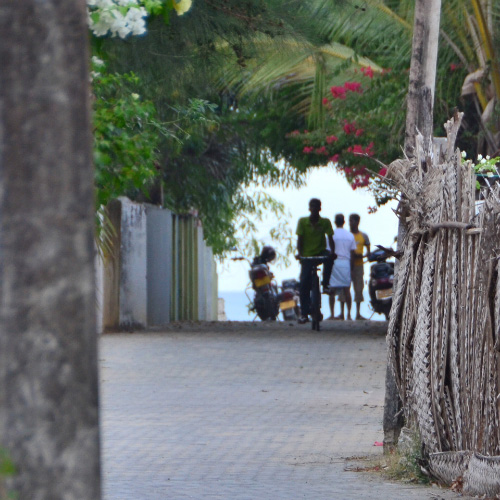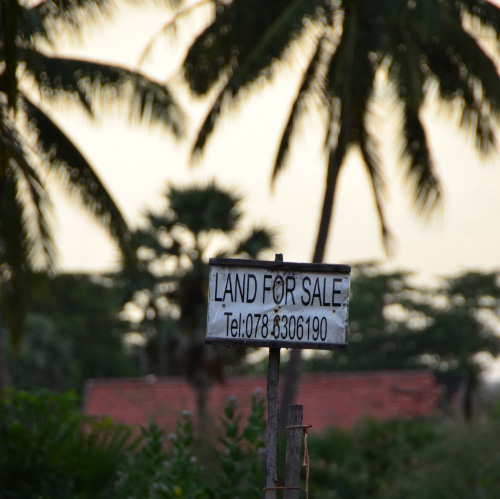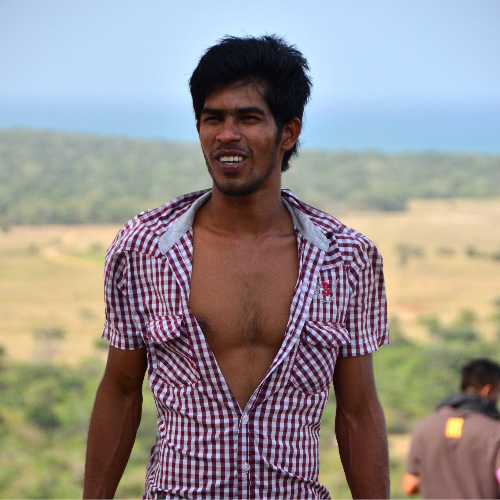 Arugam Bay sits adjacent to a larger town called Pottuvil, which is a bit of a shithole. You should note that both of these towns are predominately Muslim, which makes obtaining alcohol (outside of bars, which are expensive) difficult. Women don't necessarily need to cover up, but it might not be a bad idea if you're uncomfortable with gratuitous looks and even occasional cat calls.
How To Reach Arugam Bay
Although Arugam Bay is one of the most remote destinations in Sri Lanka, there are many ways to get there. From Colombo, the easiest and cheapest option is to take Bus #98, which departs from the Pettah bus stand twice daily (4:45 AM; 9:00 PM), takes 8-10 hours and costs Rs. 570 as of June 2013.
I used this option and while somewhat uncomfortable, it got me there and back in one piece. You should note that although the service technically operates to Pottuvil, it continues on to Arugam Bay and will happily take you there. (Other websites lead travelers to believe you need a separate tuk-tuk, which is not the case.)
An alternative option for budget travelers to reach Arugam Bay is (partially) by train. Travel from Colombo's Fort Railway station to Ella or Batticaloa, then travel by tuk-tuk, taxi or public bus onward to Arugam Bay.
Money not an issue? You can reach Arugam Bay by private taxi (from Rs. 16,000, direct from Bandarayake International Airport) or Sri Lankan Airlines air taxi, prices available on request.
Other Sri Lanka Beach Destinations
Don't trust me that Arugam Bay is the best beach in Sri Lanka? I don't blame you – it's the only Sri Lanka beach I've visited, after all! Below is a short list of some other beaches you can visit.
Please note that unless you like rain, you should time your visits according to Sri Lanka's monsoons, which affect the south and western part of the island during summer, and the east and north in winter. The best time to visit Arugam Bay, for example, is from about May to September.
Mirissa
Located on Sri Lanka's southern coast, Mirissa is famous for its laid-back vibe. Mirissa is but one of countless charming towns on this part of the island, so one advantage of stopping here is that you can beach-hop.
Galle
Famous more for the colonial Dutch fort that exists there than any of its beaches, Galle is a nonetheless a must-see if you're going to be in Mirissa anyway.
Trincomalee
Like those in Galle, the beaches of Trincomalee aren't spectacular, but the area is great for diving, in addition to a number of iconic tourist attractions.
Negombo
Located just north of Colombo, Negombo's main draw is whale watching during the whale breeding season, which occurs from November to March.