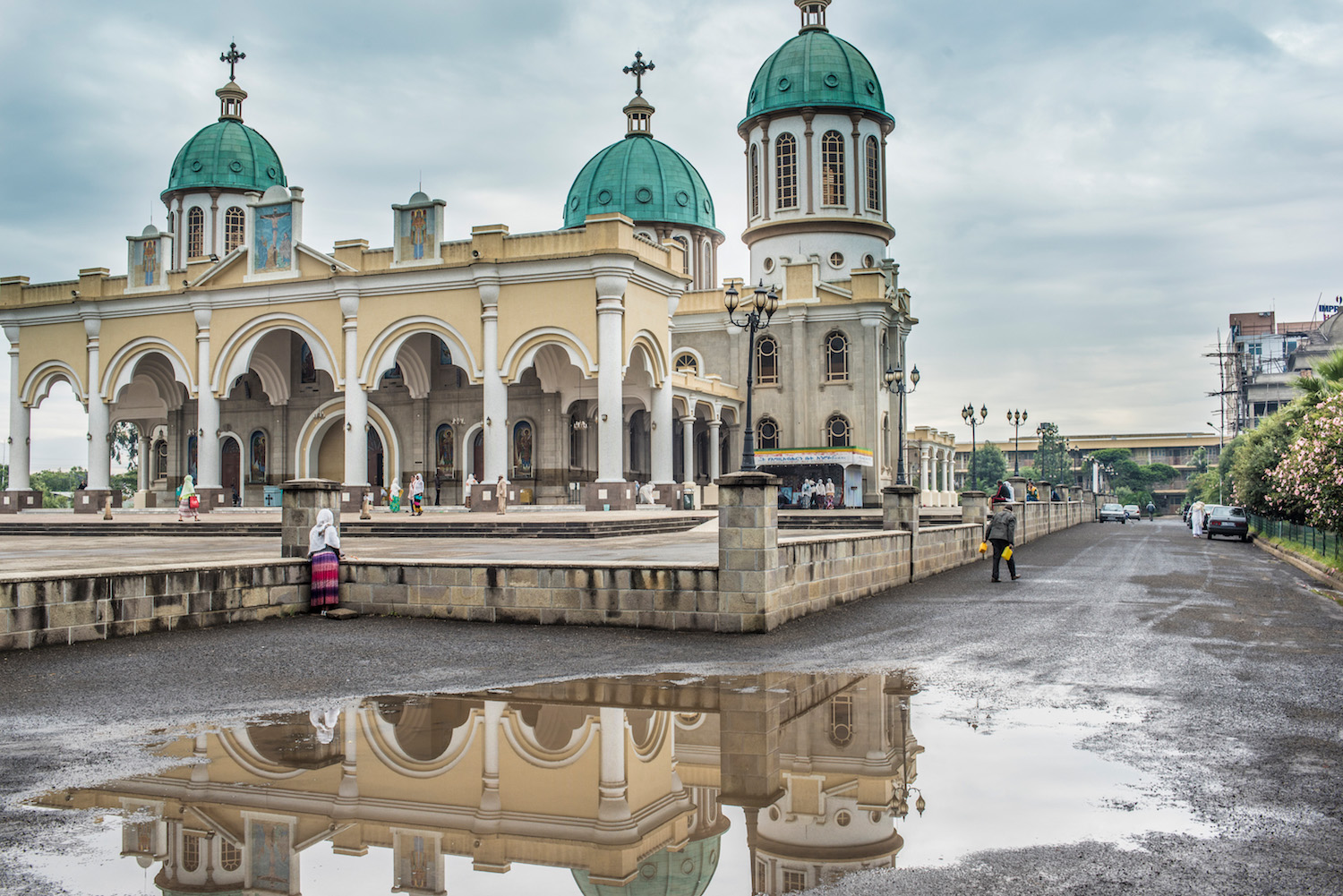 If you plan to visit Ethiopia, you will certainly pass through Addis Ababa, home to the country's—and one of the African continent's—largest international airports. On the other hand, with exciting activities like the Semien Mountains, the Danakil Depression and the medieval city of Gondar waiting for you, does it really make sense to spend a lot of time in Ethiopia's capital?
It doesn't, in mind opinion, although deciding how many days you should spend in Addis Ababa isn't quite that simple. Below, I'll attempt to make the decision easier for you.
Addis Ababa: The Good, The Bad, The Ugly
I had a good initial first impression of Addis Ababa—and not just because I happened to be wearing a t-shirt the same color as the Medhane Alem church nearby my hotel, affording me the ultimate travel selfie (see below). To be sure, although awesome photos definitely influenced my perception of Addis Ababa during my first few hours there, it was the vibe of the city that seemed great at first.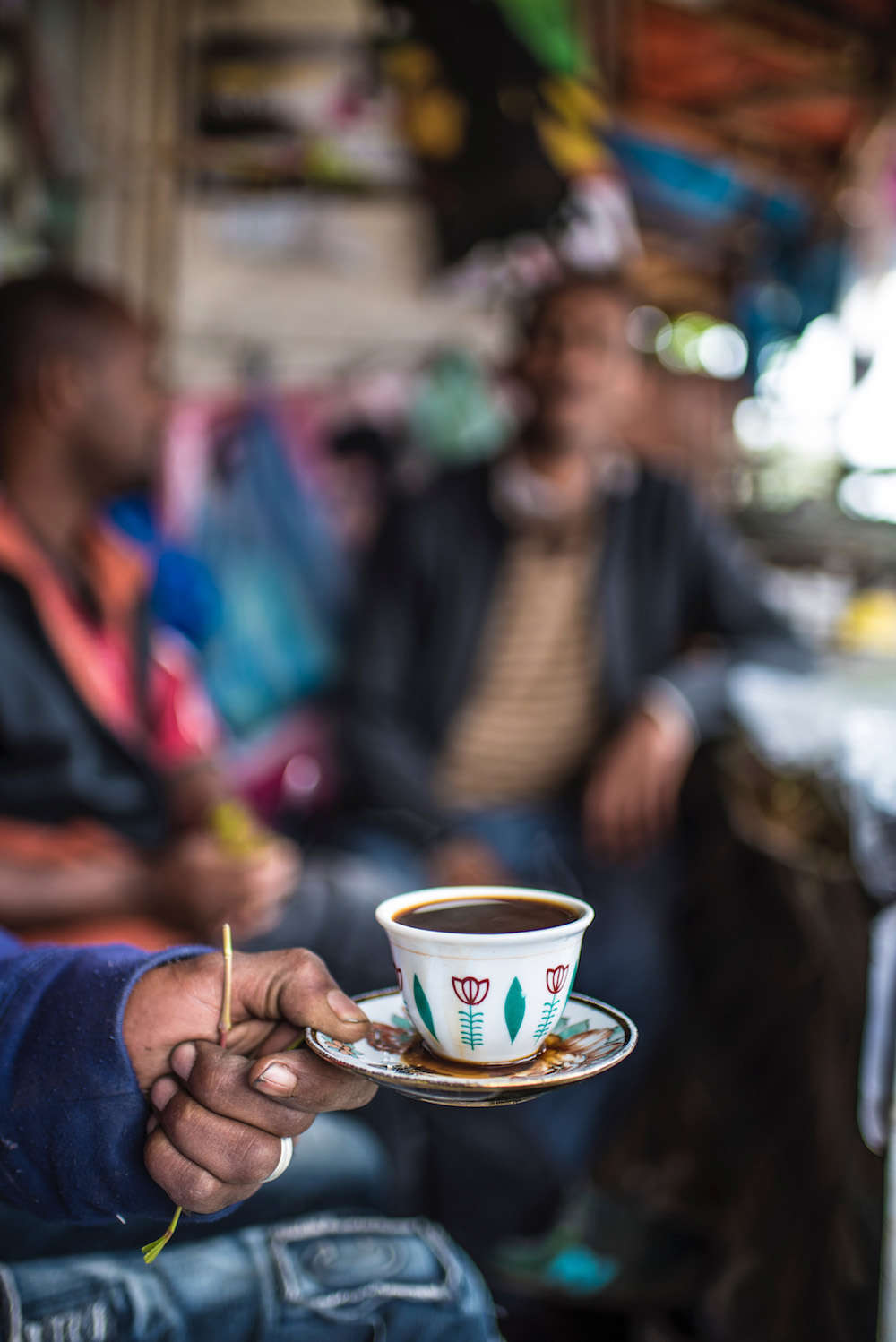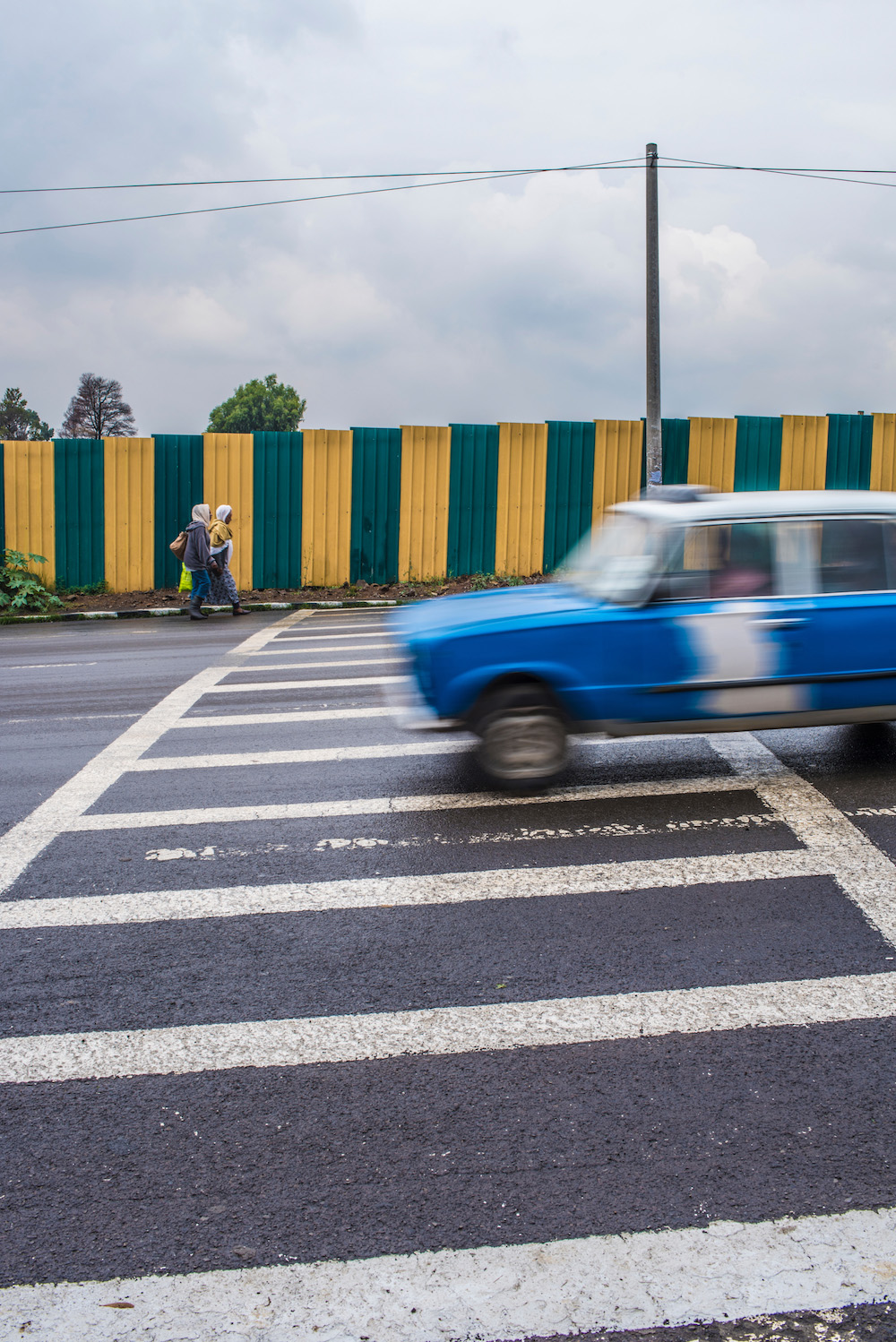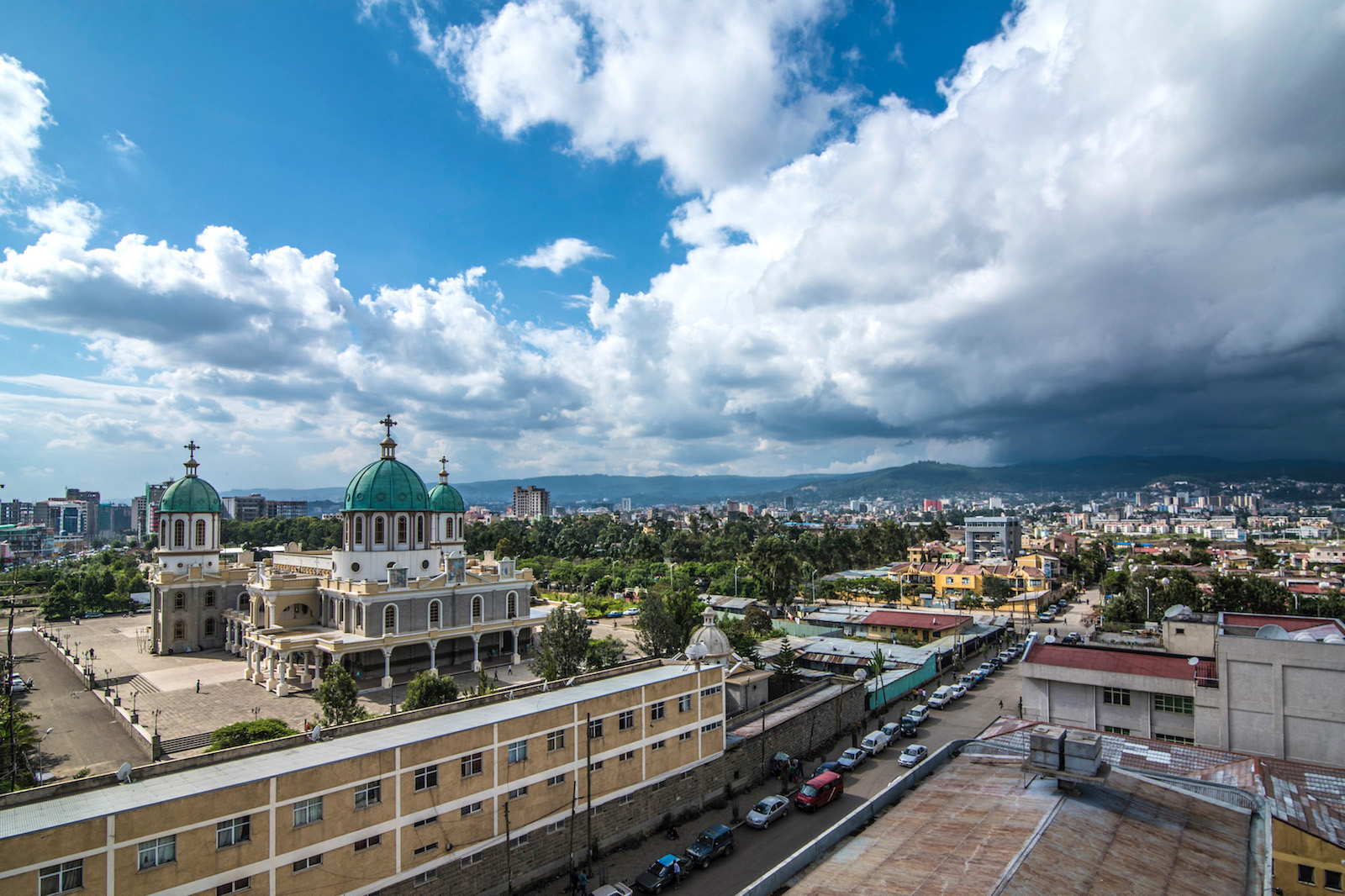 Unfortunately, by about lunchtime on my first day, I was in the process of being scammed by an apparently benevolent young Ethiopian man. Worse, I began to realize that apart from beautiful churches like the ones pictured above, Addis Ababa was aesthetically quite similar to most other big cities in East Africa—imagine a very large version of Kigali, the capital of Rwanda.
How Long, Total, Do You Have in Ethiopia?
I had decided I would only spend two days in Ethiopia, no matter what, because I only had two weeks in the country. I wanted to see all the places I mentioned in the intro to this piece, as well as the cities of Axum, Bahir Dar, Lalibela, and some "cave monasteries" en route to the Danakil Depression.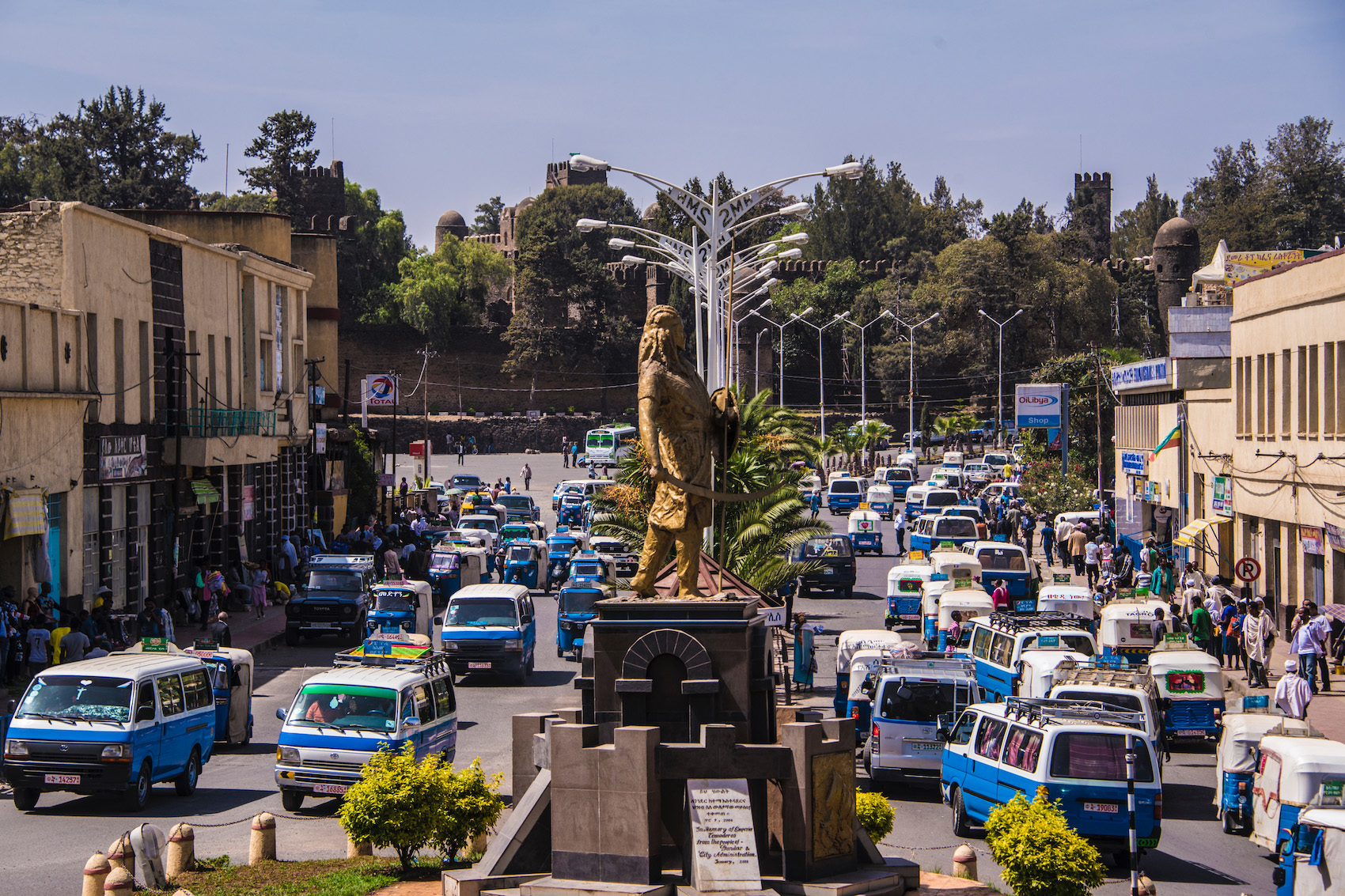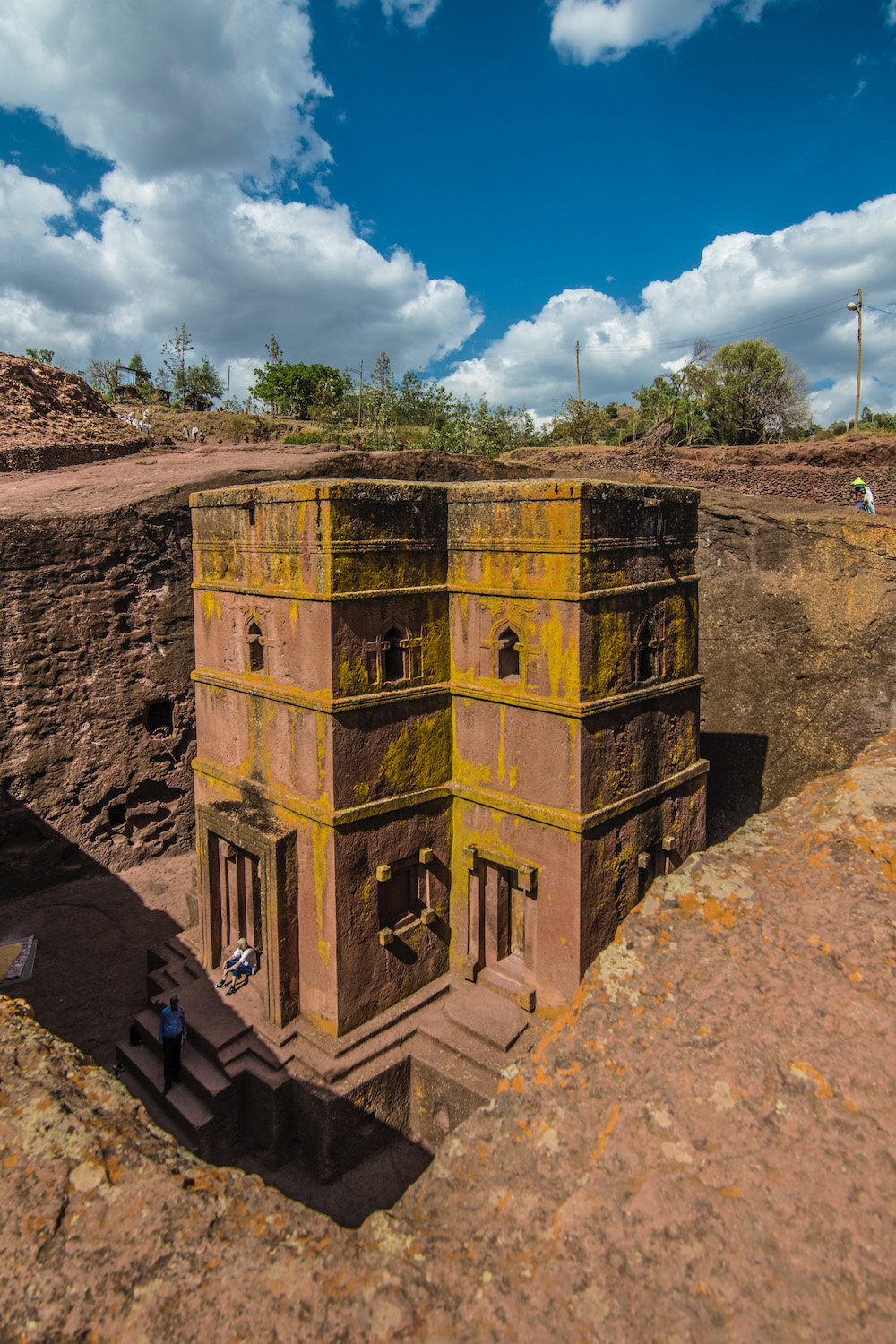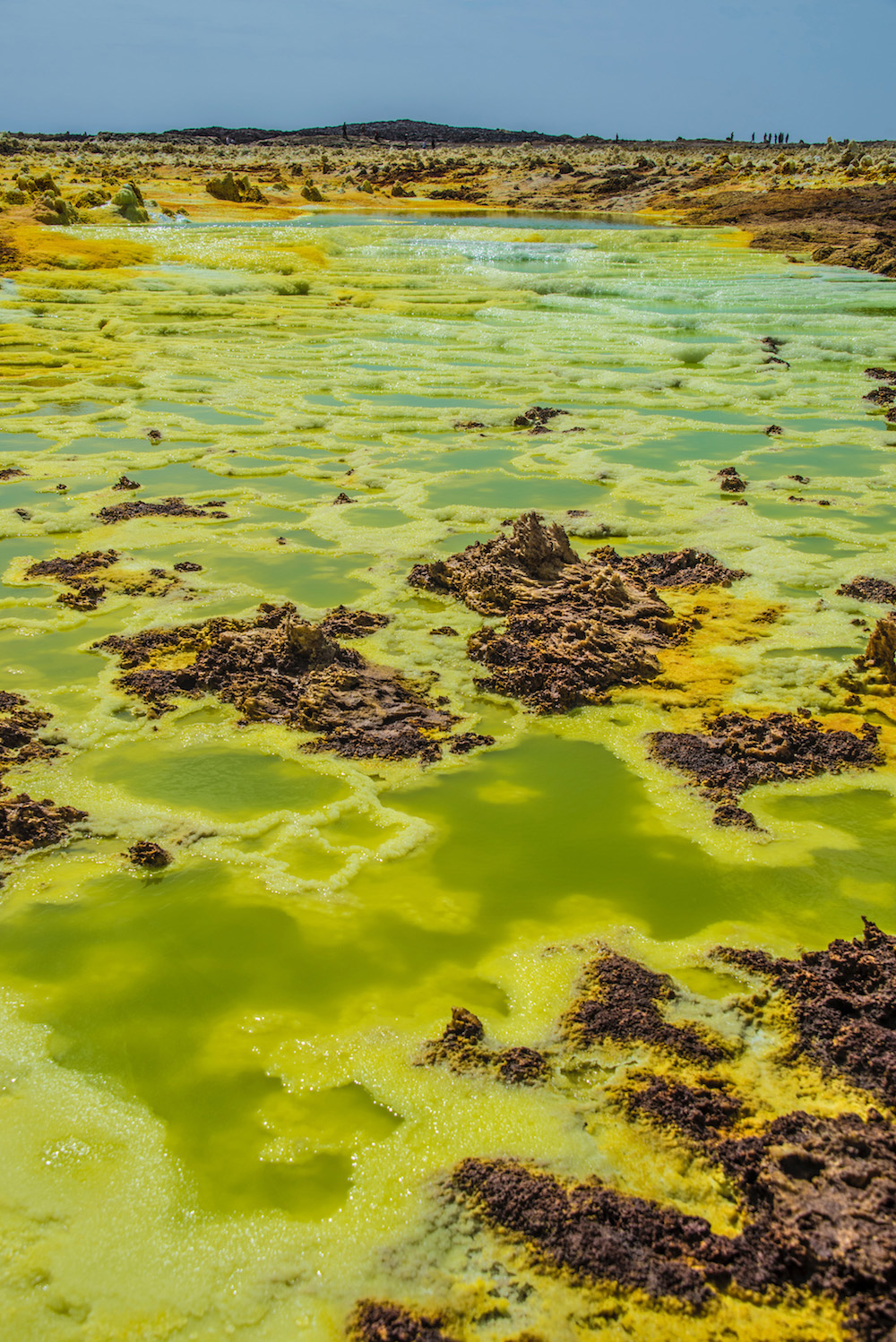 Infrastructure in Ethiopia is quite good via Africa standards (especially when you utilize the awesome domestic network of Ethiopian Airlines), but not enough to pack your itinerary too full. Unless you have a month (or longer) in Ethiopia, there's really no point in spending more than a two days in Addis Ababa.
Look At The End Of Your Trip, Too
I decided to acclimate myself to Ethiopia (culturally and physically—it's a country at relatively high altitude!) with two days in Addis Ababa at the beginning of my trip. Since you'll probably be leaving Ethiopia from there as well, however, why not split your days in Addis Ababa up?
Whether you spend a day in Addis Ababa at the beginning of your trip and another at the end, two and two, one or two, or whatever combination, this can prove not only to be a better time management strategy, but might in fact make you appreciate Addis Ababa more than I did.
Have you been to Addis Ababa? What do you think?