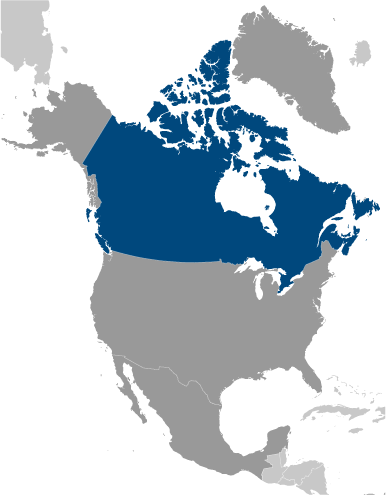 Canada is so much more than igloos and icicles. We're talking about the second largest country in the world, after all.
Canadian food reflects the tastes of a people living in a landscape as varied as it is massive. There are foggy fishing villages on the eastern shore, towering, razor sharp mountains to the west, and a breathtaking expanse of plains within the heart of this great country. Peppered with about two million lakes, there's no end to the wildlife and fish available.
The country is experiencing a similar real food movement to the United States, celebrating local produce, farmers and manufacturers in an effort to support local economy. The effect on the food scene includes restaurants featuring many farmstand delights, such as local cheese, fruits and vegetables, like sweet blueberries, tart cranberries, and juicy summertime tomatoes.
Some prized locally grown products include wild rice and fiddlehead ferns. Canadian wild rice, black as night, and at least three times as long as regular rice, carries nutty, whole grain flavor. Bright green, tightly coiled fiddlehead ferns also make their way into many Canadian dishes, from stir-fries to soups. Once only a springtime delicacy, this tender green has become so popular that Canadian markets keep their freezer sections well stocked year-round.
Pure, unadulterated maple syrup is another Canadian specialty, oozing its way into countless cookies, confections, cakes, and breakfast treats – not to mention as a marinade for savory grilled meats. The most unique recipe utilizing this amber gold is called Grandpa's Maple Dumplings (Grandpères), which is made by simmering dough until tender in a bath of maple syrup. Absolutely incredible.
While fish are incredibly popular in Canada, farmers also raise cows, chickens, and pigs for standard meat and potato meals, like roasts with gravy or meat pies. More indigenous meats, like caribou, elk, buffalo, and seal blubber are also available regionally and are particularly prized by the Inuit, Canada's original settlers.
With a thriving immigrant population, Canada eats a variety of French, Italian, German, Chinese and Indian dishes. There are even a great number of fast food chains and convenience stores. Poutine, French fries covered in a sloppy mess of gravy and cheese curds is often served as the quintessential Canadian meal (even at their McDonalds), however one must remember the variety of the landscape to realize how difficult it is to narrow down the cuisine of Canada to just one dish.
To learn more about Sasha's culinary experiences, visit Global Table Adventure.