Our hearts go out to those affected by America's Midwest tornadoes, which his yesterday, February 29th, 2012. Death toll from an enormous storm system that plowed through America's Midwest and spawned more tornadoes as it moved east climbed last night to 12 according to a CNNreport.
From their news flash: "three deaths Wednesday evening in Tennessee — two in Cumberland County and one in DeKalb County — followed six deaths earlier in Illinois and three in Missouri.  It was not clear whether tornadoes were responsible for the Tennessee deaths. Several homes were damaged or destroyed in Cumberland County, and there were reports of downed trees and power lines, according to county emergency officials. The storms first hit before dawn, with an EF4 killer tornado packing 170 mph winds as it smashed Harrisburg, Illinois, killing six. A smaller tornado caused significant damage in the music resort city of Branson, Missouri."
Some photos from their piece.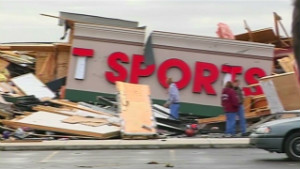 Mayor: Tornado 'devastated' Harrisburg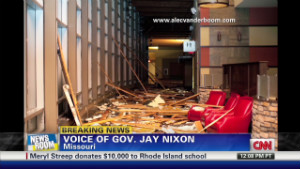 Missouri Gov. Nixon: We were prepared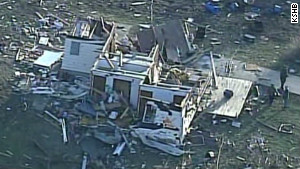 Storm tears through Kansas town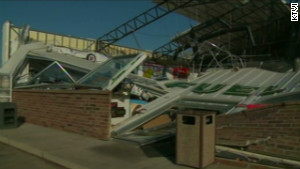 Storms cause damage in Missouri
Additionally, two twisters were apparently reported Wednesday night near Hodgenville, Kentucky.