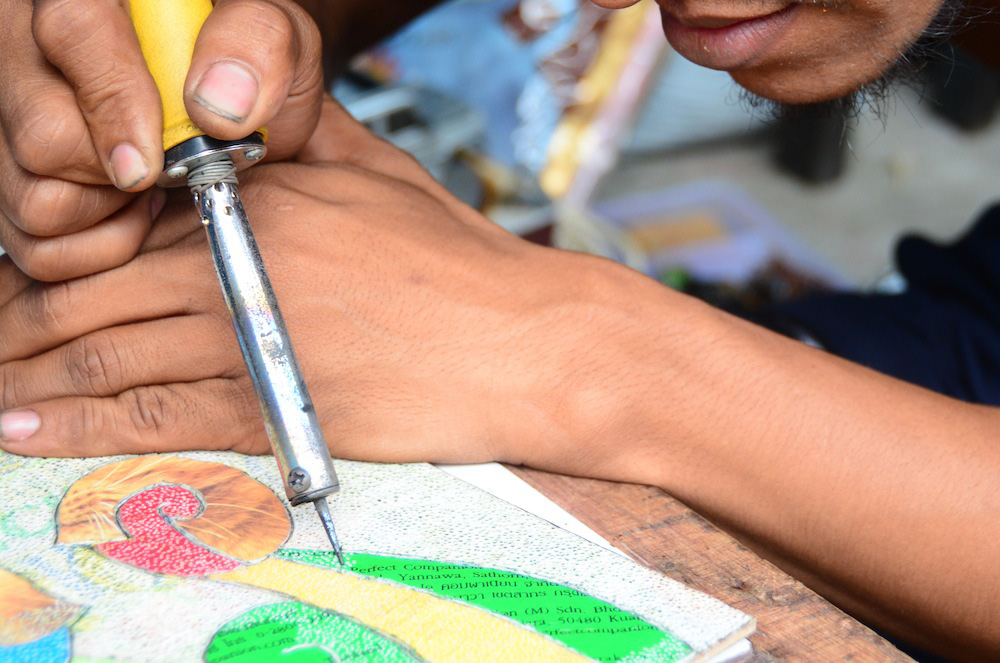 If you've ever traveled in the developing world, you've probably noticed piles of trash strewn everywhere. I know I have, which is why it came as such a surprise to me to see plastic bottles, painted in the colors of the Indonesian flag, arranged decoratively on a fence while heading toward a popular tourist attraction in the city of Yogyakarta earlier today.
About halfway down the street, I noticed an unassuming man holding a needle, only he wasn't using it on his skin. "What are you doing with that?" I asked. "Is this a tattoo gun?"
He nodded. "Yes, with added heat to melt the plastic."
Just then, I noticed the menagerie of artwork behind him, which appeared from far away to be ultra-modern paintings of some sort.
But a closer look at his current work-in-progress revealed otherwise. "I take plastic I've found on the streets and in the countryside," he said, taking a break from his task, "and turn it into art.
"The process of getting people to care about the problem of waste disposal is slow," he continued, "but every person I meet who sees my art is forever changed. I have faith that in my lifetime we can see serious progress."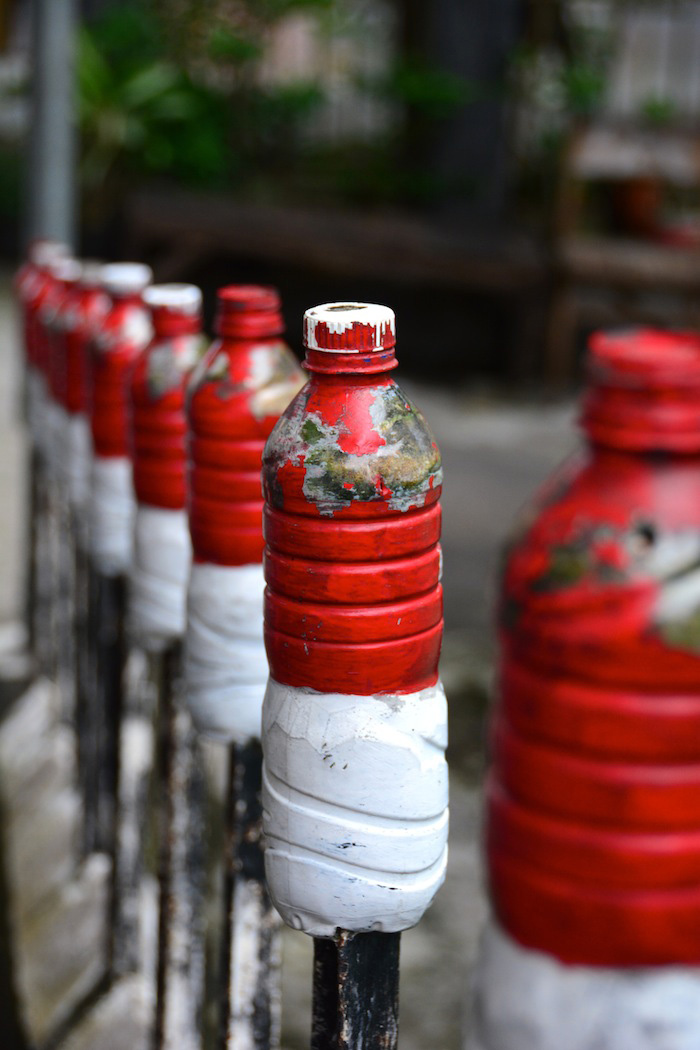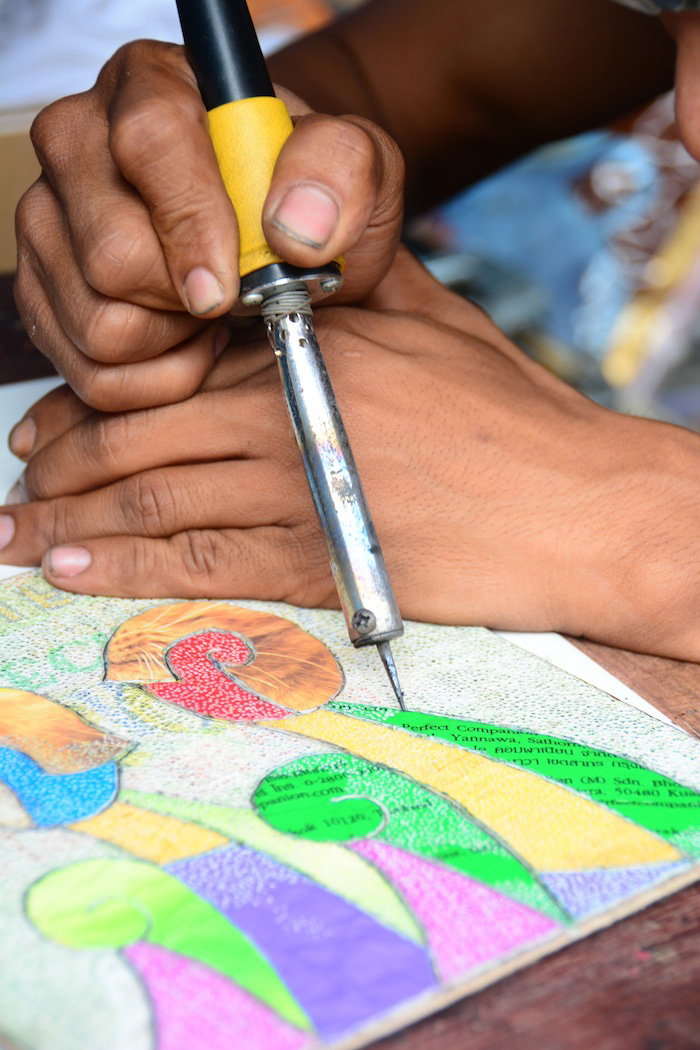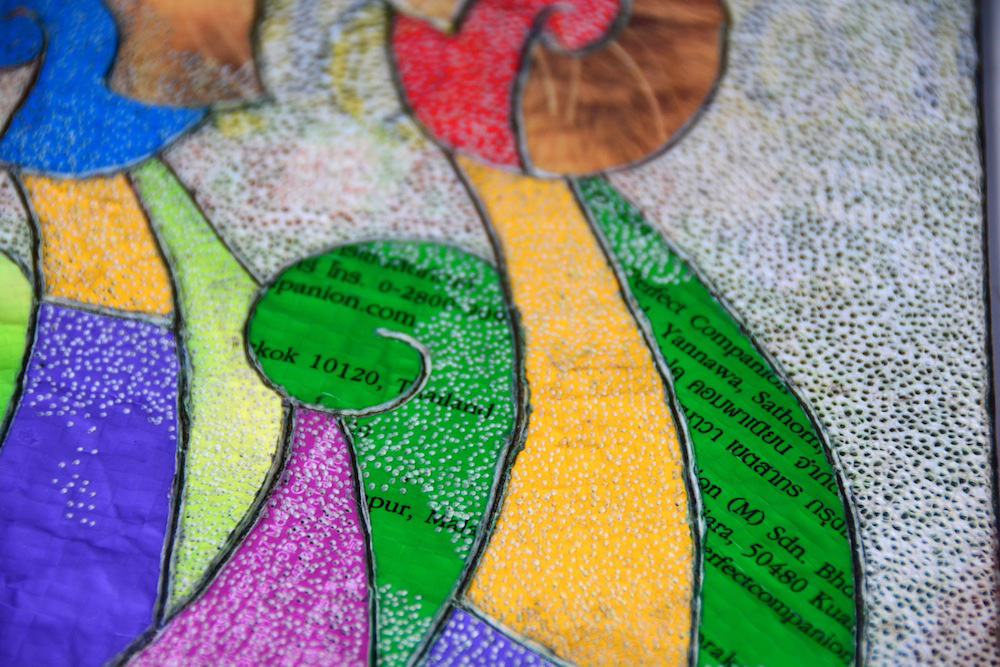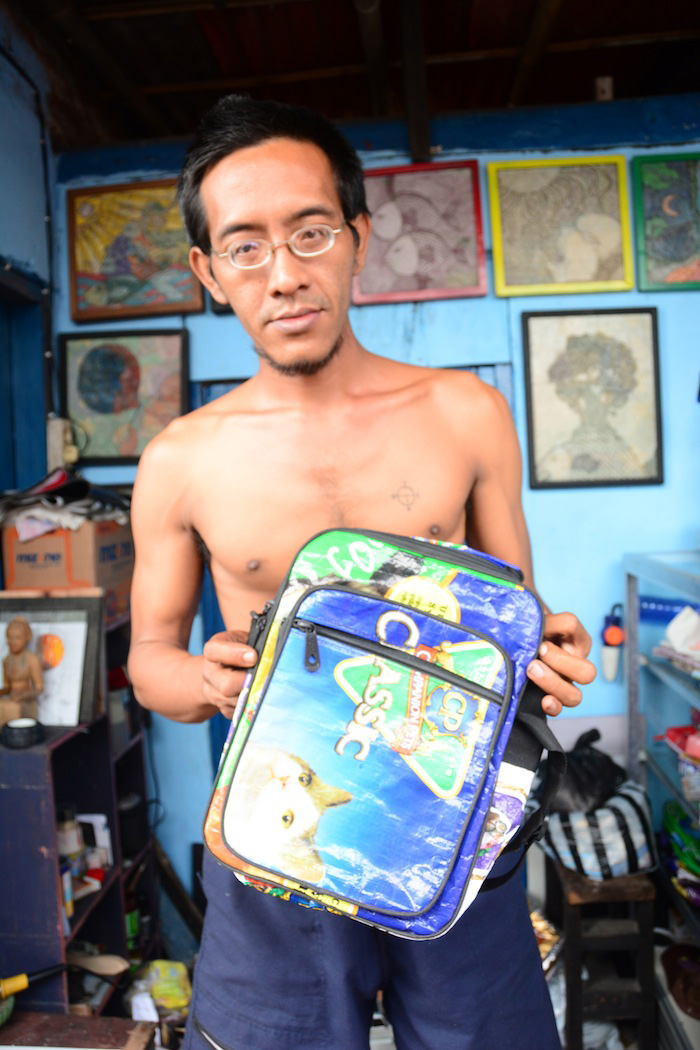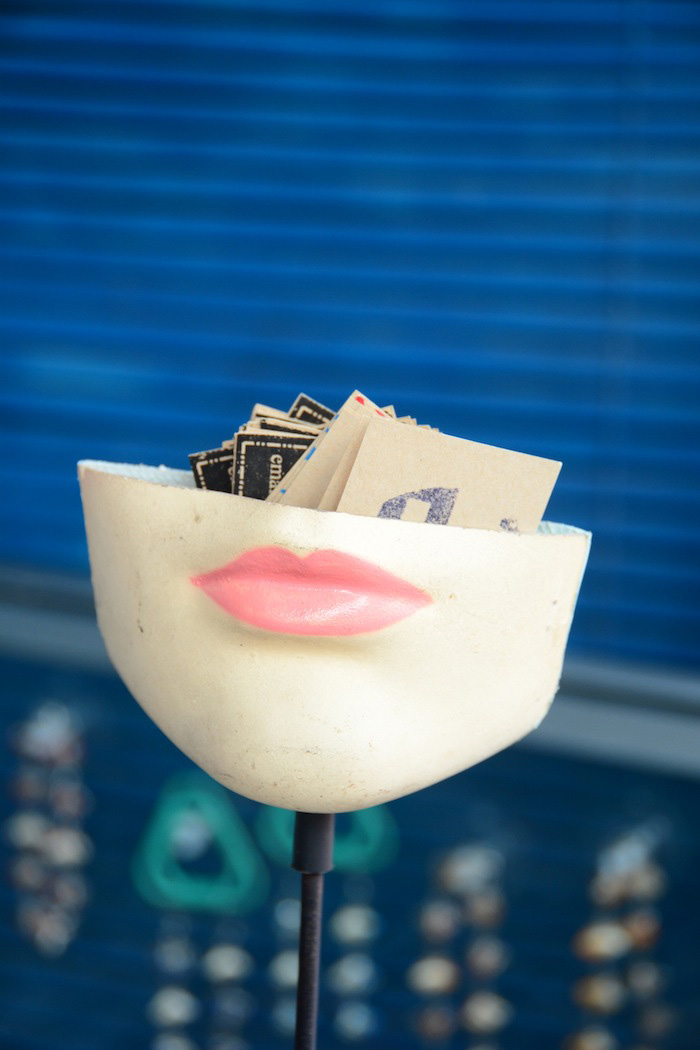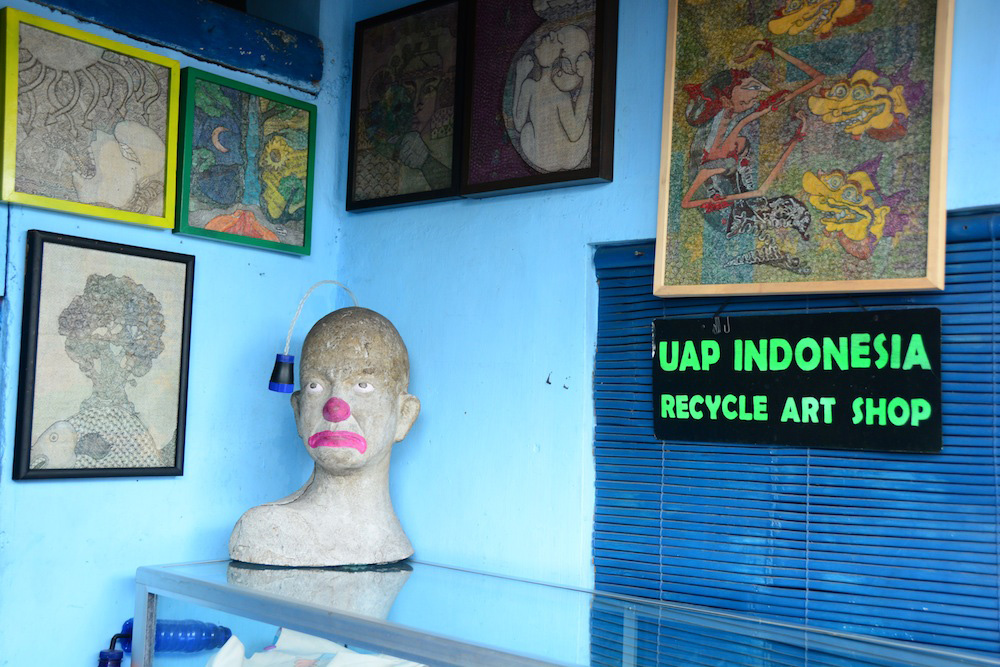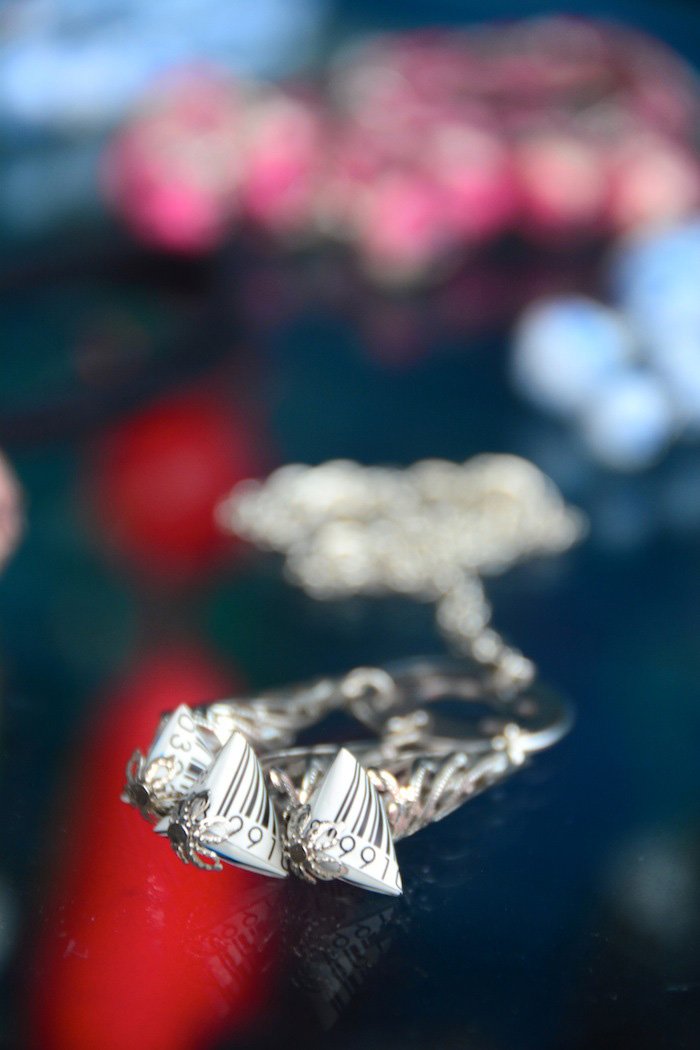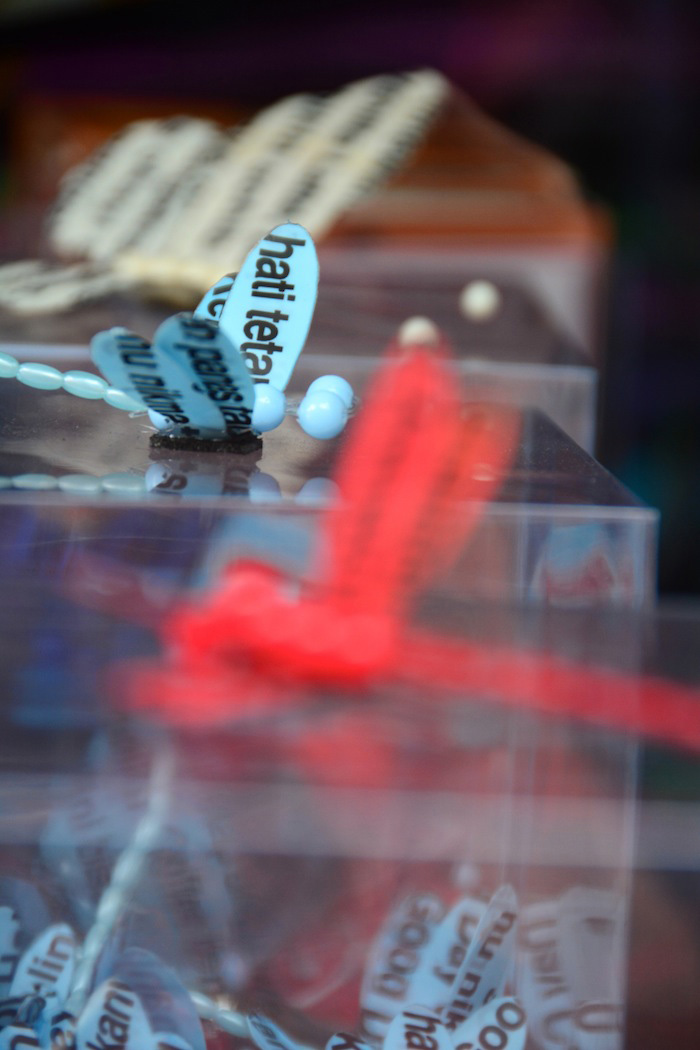 As our brief conversation progressed I learned that the man's name was Uwuh and that he not only made plastic paintings, but also backpacks and messenger bags. He was also selling jewelry and other wearable trinkets, but admitted that he didn't make them himself.
"They're my wife's," he smiled adoringly, adding that he was also father to a young son, whose busted electric toy truck he was in the process of repairing. "I'm trying to teach him that when something's broken, you don't throw it away – you fix it."