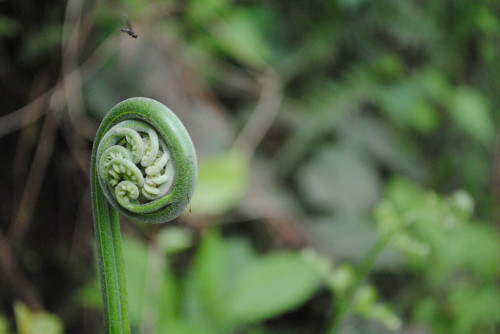 After spending three days in the bustling Chinese city of Chengdu, I was itching to explore the surrounding Sichuan countryside. My top pick was initially Emei Mountain, one nearly every person I knew who'd been "out West" had recommended.
"I don't you think should go to Emei," said Sim, co-owner of Sim's Cosy Garden Hostel, where I was staying. "It will be crowded and you won't be able to enjoy yourself."
Instead, Sim recommended, I should head approximately three hours west of Chengdu to Qing Cheng Mountain, specifically Qing Cheng Hou Shan, or "Qing Cheng Back Mountain." Qing Cheng Mountain is one of the most important centers of Taoism in China.
The back mountain, he explained, was basically untouched by Western tourists and, after I got to the top, I'd be able to spend the night at a monastery overlooking a scenic valley.
His final words would eventually haunt me. "You should know that the area around Qing Cheng Hou Shan was slightly damaged during the [2008 Sichuan] earthquake." He smiled. "But I don't think it's severe."
With Sim's recommendation, I caught a taxi to Chengdu's Xīnnánmén bus station and purchased my ticket to Qing Cheng Shan. The bus departed on schedule and although its interior was less than welcoming, I anticipated an uneventful day nonetheless.
To be sure, most of what I saw during the three or so hours the bus headed westward was new development, par for the course in China. It wasn't until the last leg of the journey that I became concerned.
See, as the elevation got higher, so too did the number of cranes, earth-movers and new buildings being built. It became clear once I saw the massive crack in the ground that the damage from the earthquake might not have been as minor as Sim had suggested.  
In any case, I had committed myself to exploring the region, so I decided I'd make the best of it. Once the bus arrived at Qing Cheng's "front" mountain, I followed Sim's instruction and flagged down a taxi driver to take me to the backside.
Unfortunately, the damage only seemed to get more severe the further "back" the taxi went, to the point where the driver asked me if I wouldn't mind walking the rest of the way when we reached the literal end of the road. Reluctantly, I said yes.
100% Under Construction
The scene where the driver dropped me off was a veritable construction site, with no sign of hiking trails, restaurants or any tourist fixtures anywhere. This would've been fine — I was, after all, looking for an adventure — if I'd even been able to find the entrance.
But I couldn't, so I hollered after a local woman holding a basket, who was making her way up some stairs. She turned around and seemed happy to help, but was obviously having trouble understanding my Shanghai-inflected Mandarin.
After about a half-hour of attempting to talk to local people, I decided to simply walk along the road my cab would've taken if it could've passed. Eventually, I happened upon what appeared to be an entrance to the mountain, although it was unmanned. I walked through it.
The scene beyond the entrance was even more puzzling — it was 100% under construction. The more I explored, the more I realized to what extent the mountain actually had been damaged. Out of nowhere, a waterfront tourist café that seemed to be operating appeared.
"How do I climb the mountain?" I asked the woman who was cooking, in my best Mandarin. She laughed and responded, but it was in the Sichuan dialect, so of course I didn't understand. She spoke to some of the locals around her, who also erupted in laughter.
Sliding Down the Mountain
Here's where it got bad. So basically, I have a good enough sense of direction that I found my way onto the trail, or at least where it would have been if the earthquake hadn't basically wiped it off the map.
I noticed some cable cars hanging off in the distance, but they weren't actually operating. Stil, I decided a good goal to set would be reaching the station that was currently high above me. Conservatively, I almost died a half-dozen times getting there.
Unfortunately by the time I arrived, the presumable location of the path — and indeed, whether the ground where I was stepping was an actual path or just someplace the recent rain had washed away shrubbery — was even less clear.
To make matters worse, only a few moments after I began scaling the hillside my gut told me would leave to the monastery, I slipped in some mud or manure — and I literally slid down the mountain! I would stop just a few minutes' walk from where I'd begun my trek.
Embarrassed and mud-covered, I rushed back through the café where everyone had laughed at me and flagged down the first taxi I could find. Once I got back to where the bus had dropped me off, I got on the first one.
They told me it was full, but I was so desperate to get back I sat literally in the middle of the aisle! Upon my return to Chengdu I briefly considered scolding Sim for his recommendation. But I had indeed gotten what I wished for — an adventure! — so I instead thanked him.