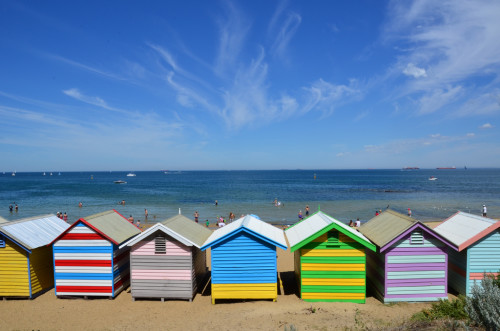 Although the city of Melbourne, Australia is located in very close proximity to the Southern Ocean, it's oddly lacking in beaches, in spite of recent reports to the contrary RE: Mariah Carey's bangin' new beach bod.
The good news is that even if you don't have time to visit the incredible Great Ocean Road, you can enjoy beach time without going far outside Melbourne. Take the train from Melbourne's Flinder's Street Station to the coastal suburb of Brighton, and walk toward the water.
Two features of Brighton Beach stand out above all others: Its proximity to Melbourne, and the brightly-colored "bathing boxes" that dot its shores.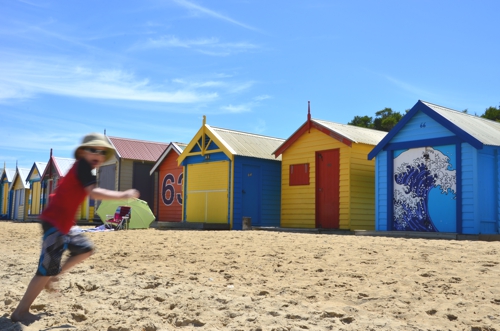 Both are what you might call conspicuous. The bathing boxes dot the beach's foreground, while Melbourne's impressive skyline dominates the background of the beach. Brighton Beach is certainly picturesque.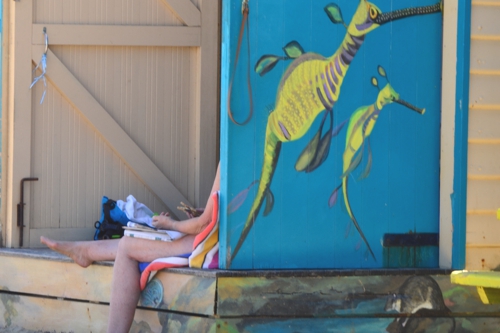 I've heard multiple explanations as to the significance of the bathing boxes. Some have told me that the boxes are owned by Melbourne families and individuals, who use them to enjoy exclusive access to the beach.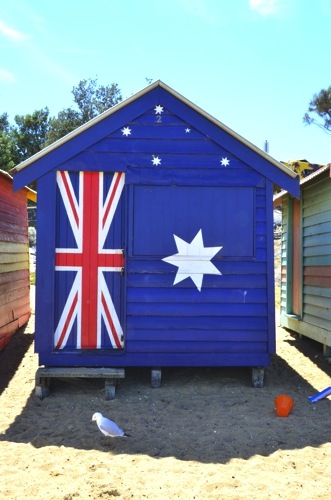 Others tell me that the beach boxes are available for shorter-term rentals, and are thus ideal for Australian holidays makers and even foreign visitors such as myself.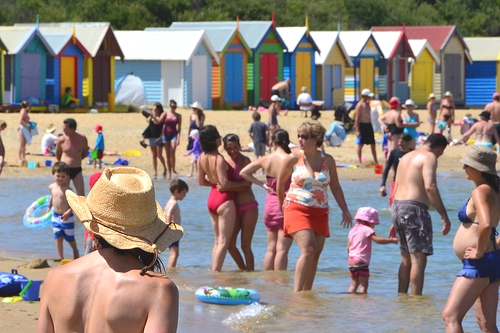 In spite of how visually appealing Brighton Beach is, it's far from idyllic or even relaxing. In fact, you might say it's crowded and chaotic!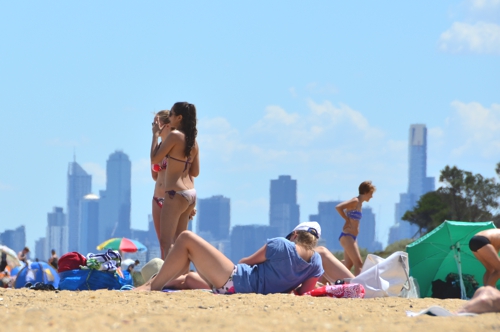 Still, Brighton Beach is the most colorful, eclectic and convenient place to enjoy beach time within close proximity of Australia's second-largest city.