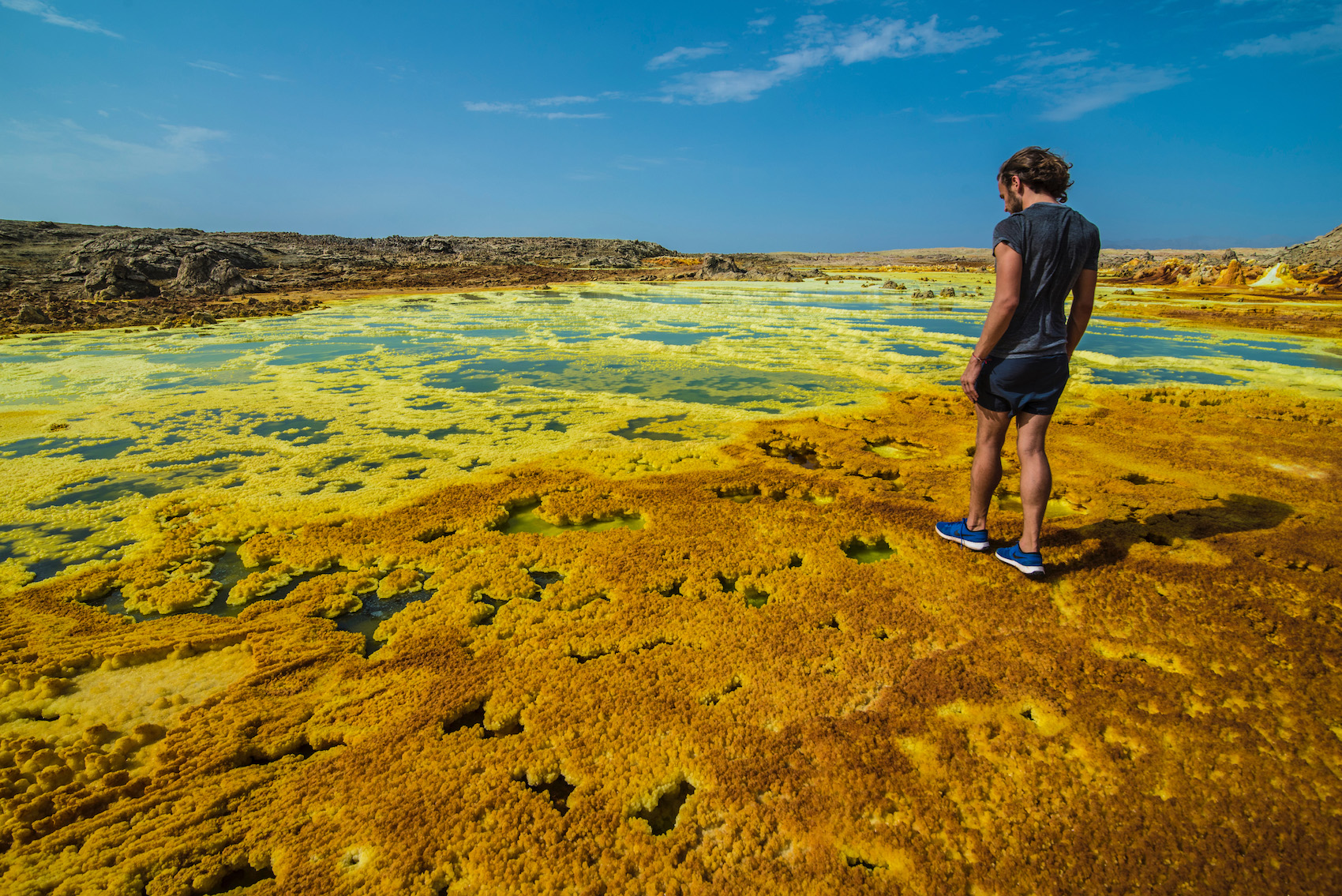 Officially, the phrase Erta Ale means "smoking mountain" in the Afar language native to northeastern Ethiopia. Colloquially, however, the volcano is known as The Gateway to Hell, a moniker that's especially accurate when you consider the appearance and geology of the Danakil Depression in which it sits.
It might seem hypocritical for me to post positively about this part of the world, given the name of my blog and the direction of the action I urge you to take in it. But trust me: Traveling into Ethiopia's land of fire and brimstone pays some very heavenly dividends.
Danakil's Salt Flats
After driving down into the Danakil Depression, which sets several thousand feet below the city of Mekele where most tours of it begin, your first stop will be the dramatic salt flats that sit just outside the "city" (more on why I use quotes here later) of Dallol. These formations are beautiful (albeit not as much so as, say, Bolivia's Salar de Uyuni), but they pale in comparison to the amazingness of sights farther afield.
Dallol: The Hottest City in the World
Officially, you see, Dallol is a ghost town. Many Eritrean refugees have temporarily settled here, however, but even their housing combined with (very basic) tourist dwellings aren't really enough to constitute a city. But I digress.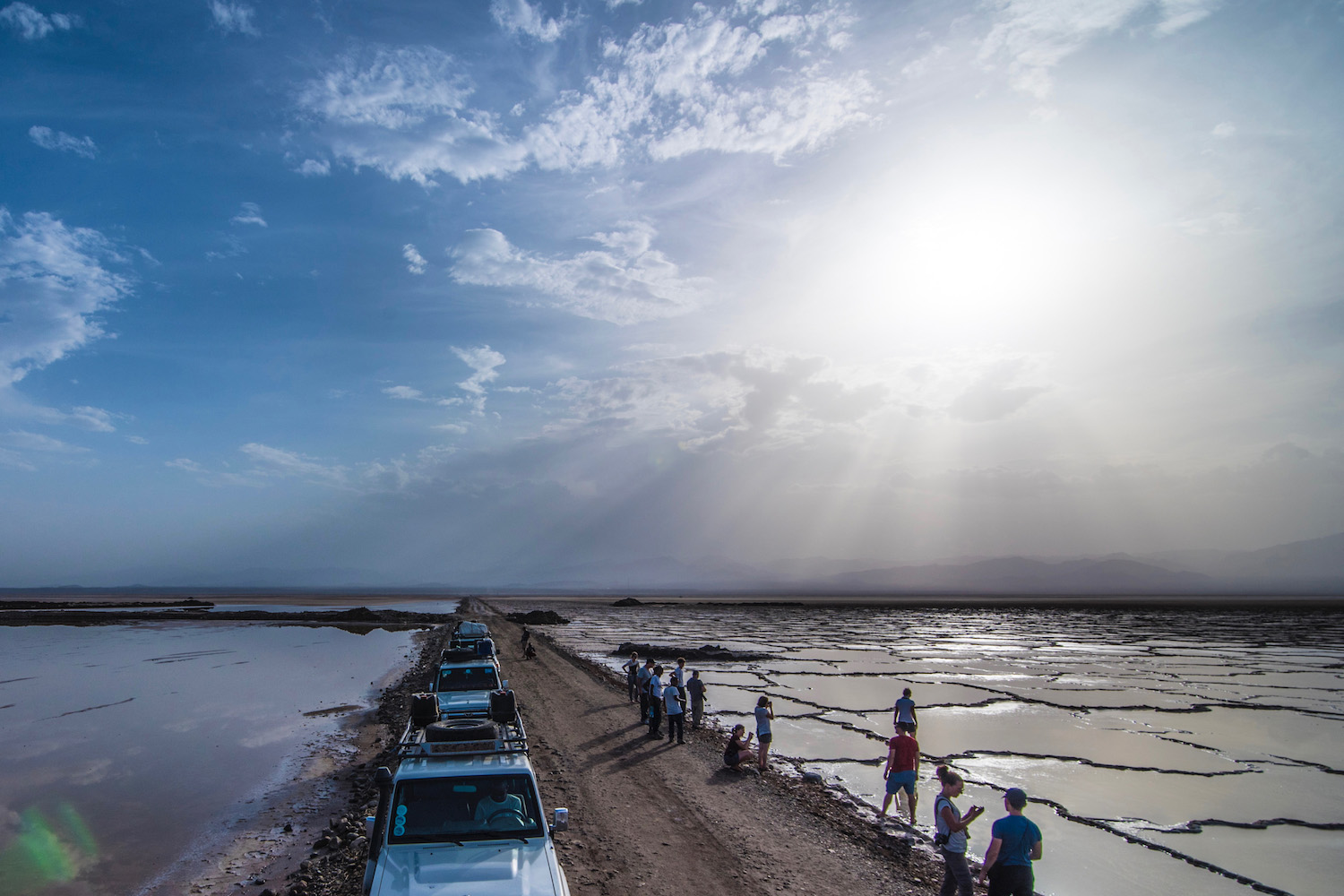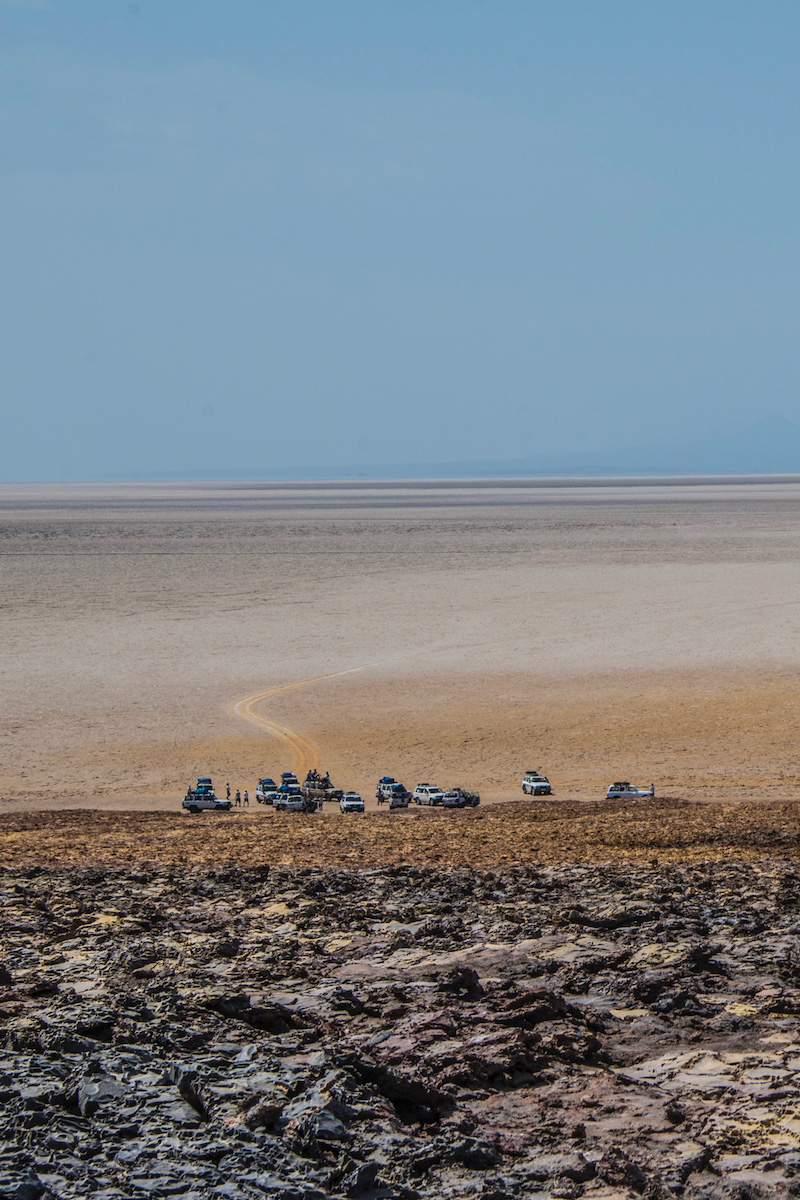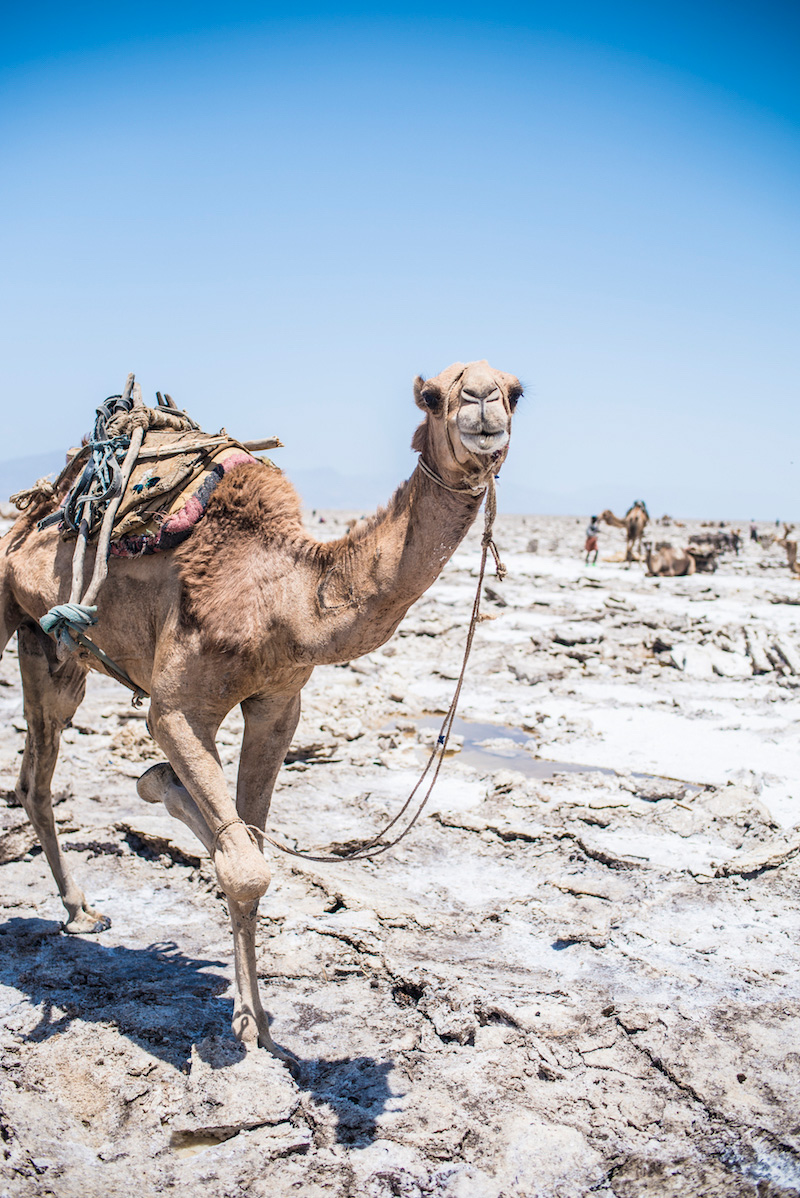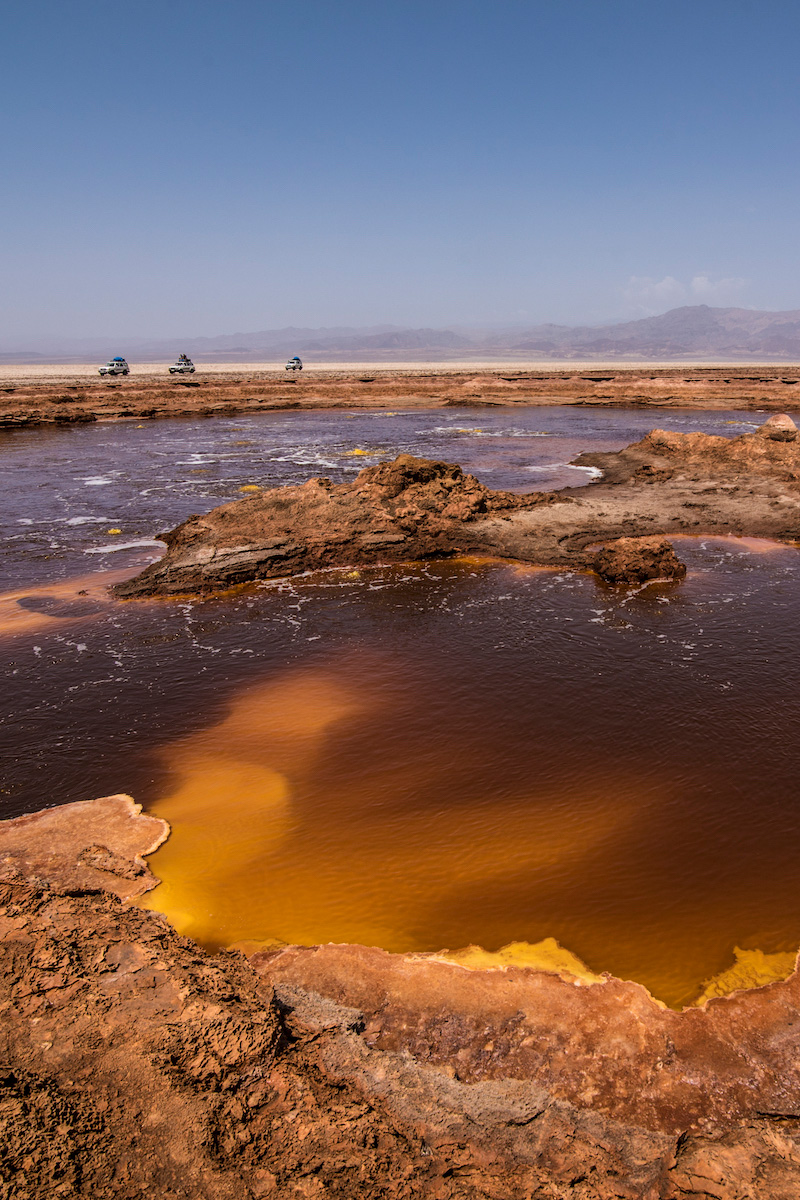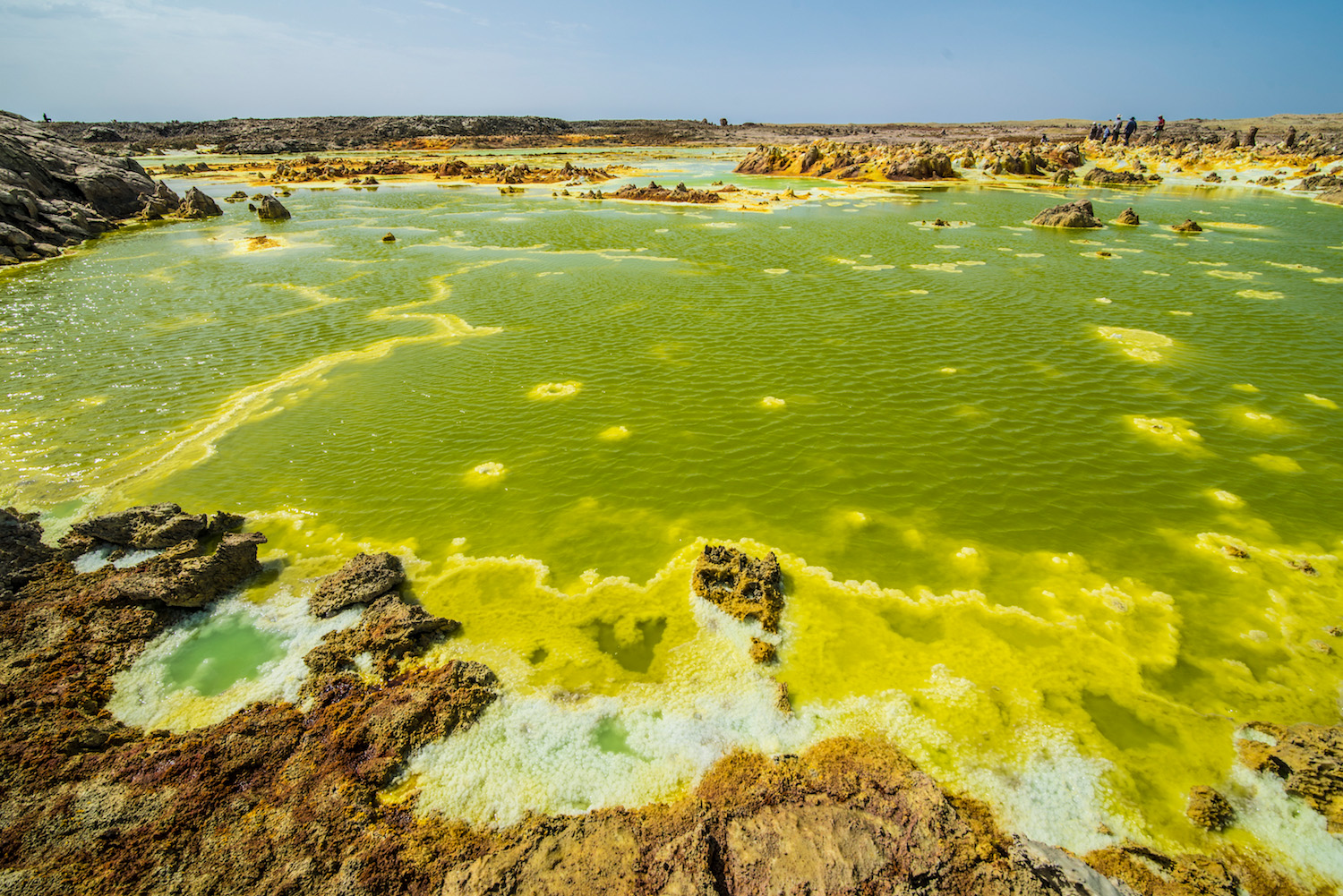 The relevant point about Dallol is two-fold. First, that it's one of the hottest places in the world, with temperatures regularly exceeding 50ºC. Secondly, that it's home to absolutely hellish landscapes, including bright yellow sulfur fields covered in pools of sulfuric acid, i.e. what I imagine a lake or beach scene on Venus would look like.
Hiking Erta Ale Volcano
Of course, "hell" doesn't truly begin until you reach the caldera of Erta Ale volcano. Actually, that's a lie—as I mentioned during the intro to this piece, the "Door to Hell" thing is colloquial, not official. But I again digress. (I'm doing that a lot, huh?)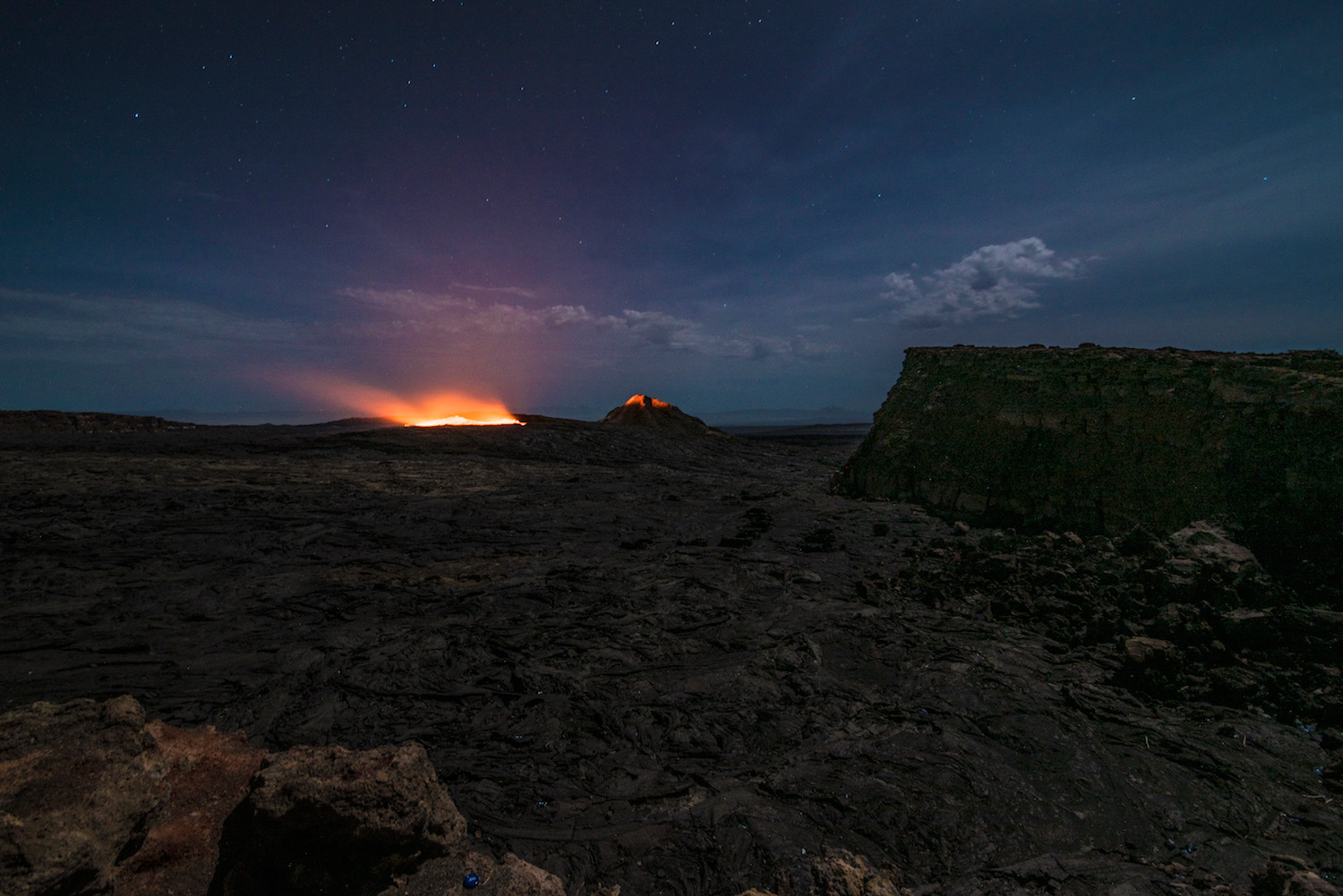 Anyway, the road to Erta Ale, from Dallol, is long, dusty and bumpy. When I was there, recent rains had made it almost impassable! Once we arrived at the base of the mountain, just before sunset, it took us about three hours to hike to the top.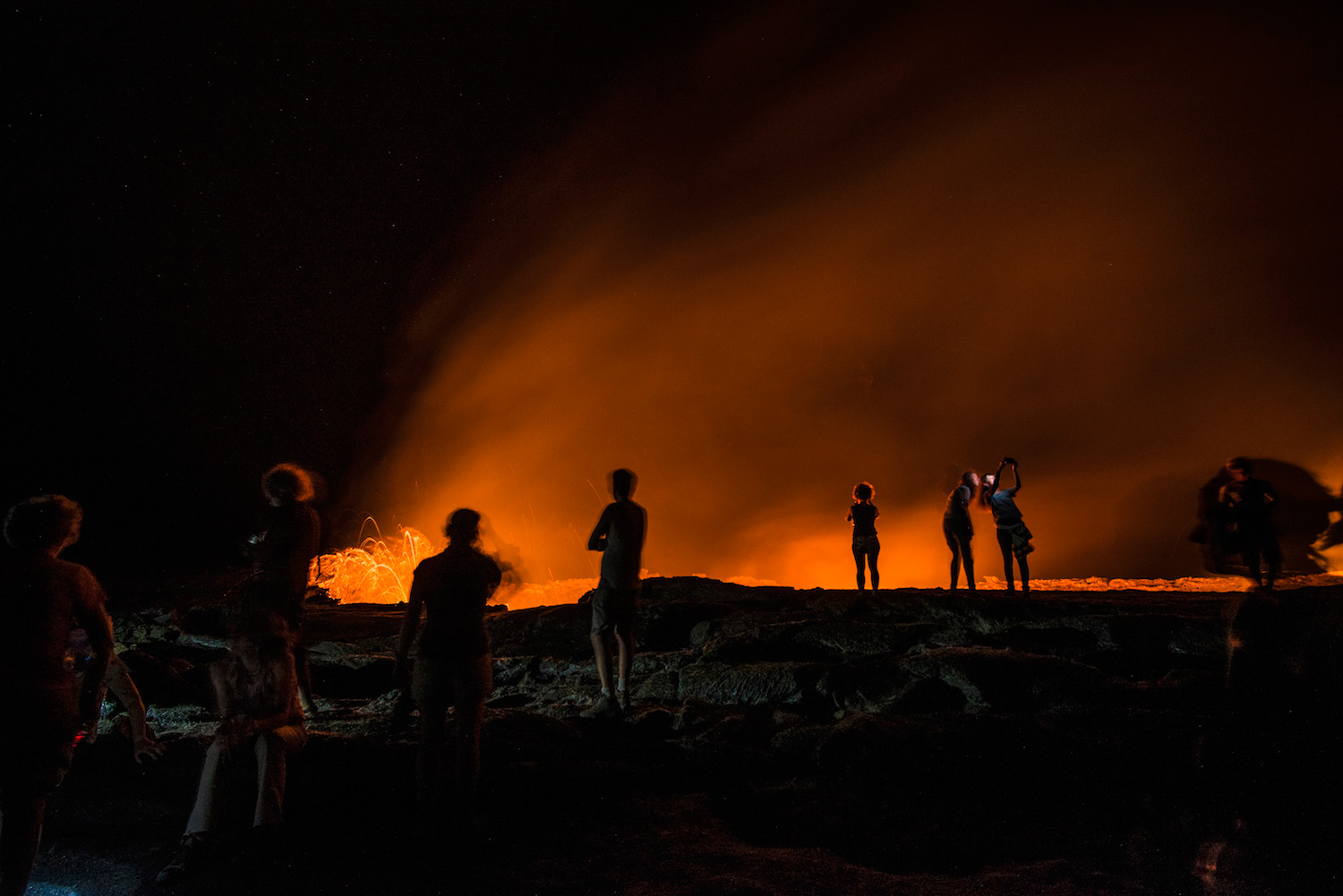 We got our first glimpse of Erta Ale's persistent lava lake (one of only about 6-7 on the planet, depending on who you ask) in pitch darkness, then slept on top of the volcano, under the stars. Before sunrise, we hiked down to the crater again, before heading down the mountain to begin the long journey back to Mekele.
How to Visit the Danakil Depression
All tours to the Danakil Depression leave from Mekele, the largest city in northern Ethiopia and the closest one to the Danakil Depression. You can book Danakil Depression tours in advance, but they're on plentiful offer throughout Ethiopia (and especially in Mekele), where you have more of a chance of bargaining down a high price.
How high? I paid 600 USD for a four-day, three-night tour, the shortest one on which you can see both Erta Ale and Dallol.