It may be hard to get to Nepal, but it's even harder to leave this wonderful country. We had only 10 days there, so we had to organize our time precisely, to be sure to enjoy the place as much as possible. And we did!  I hope it will inspire you to discover this fantastic country! Namaste.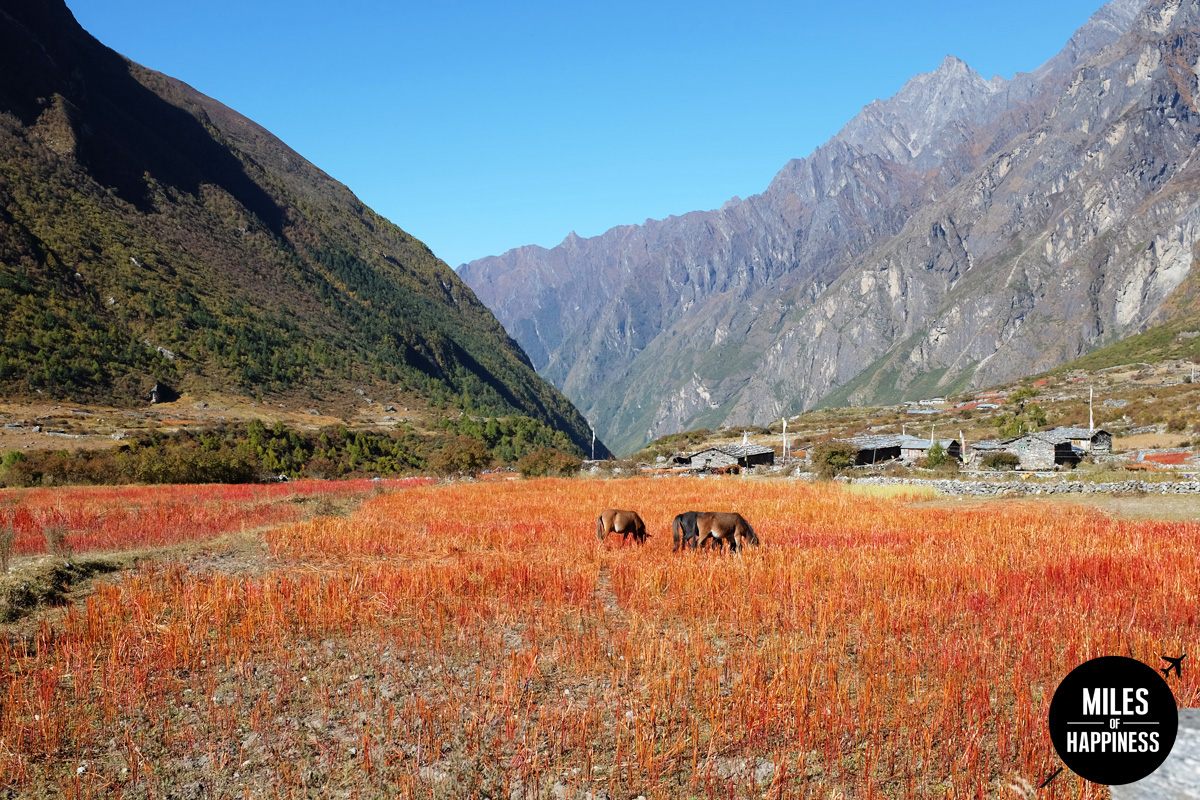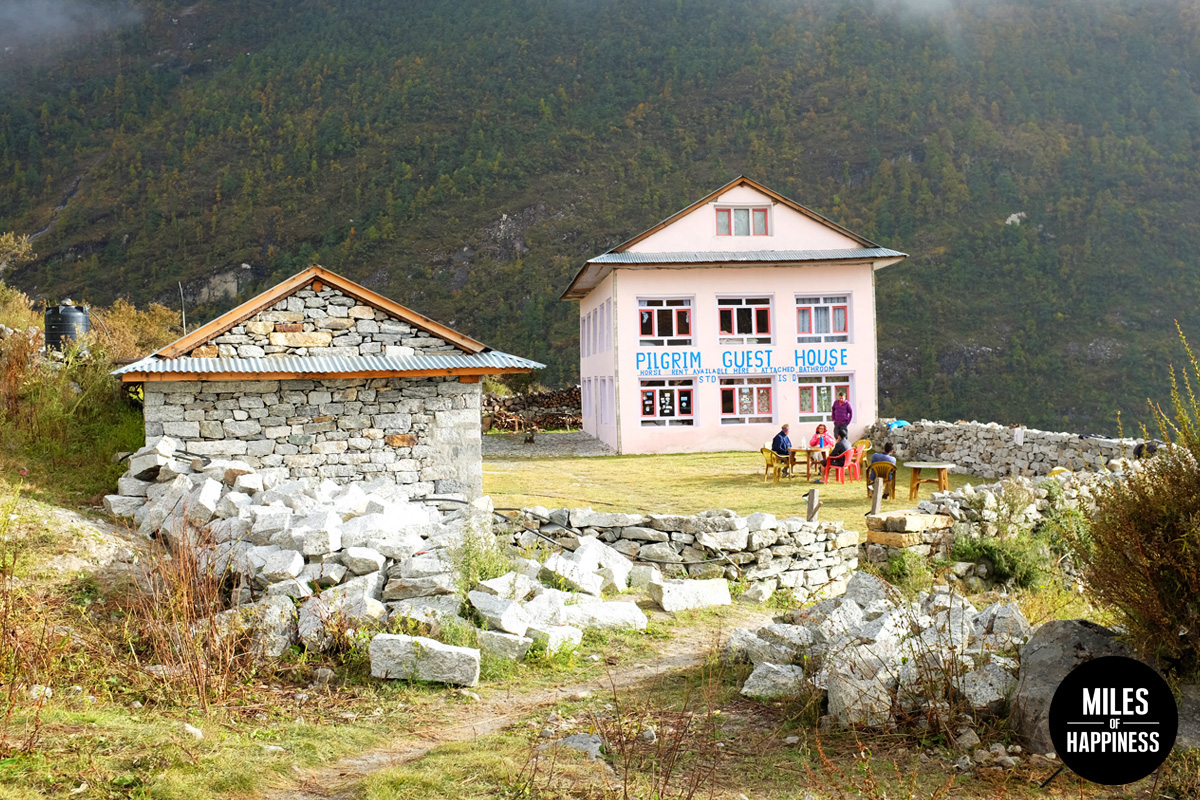 We stayed two days in Kathmandu, where we found a guide and got our trekking permits for the Himalayas. Then we took a eight-hour, dangerous (mental?) bus ride to Syabrubesi, the trek starting point.
On our fourth day in Nepal, our trek in Langtang Valley was starting, from Syabrubesi to Kyanjin Gompa, up to 4800m, then back down to Syabrubesi. It was a five-day expedition. Then we had to take a ride back to Kathmandu, plus a day visiting the city – you always need a buffer day, so you don't miss your flight!
Ten days in Nepal is short. But it's enough to get an idea of the country, to discover Kathmandu and see the beauty of the mountains. Among all our beautiful discoveries, here are the highlights of our trip.
Stroll in Katmandhu's beautiful chaos
The moment you exit the airport, you're already immersed in the chaotic atmosphere that's so unique to Nepal. Kathmandu is a super intense city. It's big, polluted, traffic-jammed, colorful, authentic, busy, noisy, all cheered up by some stunning old temples and gorgeous traditional markets.
To observe all its beauty, you have to look up, down and all around –watch out for the crazy taxis or scooters crossing your way full speed. Two eyes and two ears are not enough to enjoy this city. You'll probably feel like a kid: impatient, excited, afraid sometimes, and amazed. All. The. Time.
We stayed in Thamel district, where all the tourists & expats are. It's very convenient, well-centered, close to the trekking shops, markets, lots of nice restaurants. It's not traditional, but when you don't have time, just think practical.
Eat up some momos
I heard a lot about the Nepalese food before going – the trekkers I've met told me there's nothing interesting to taste there. I was glad to see how wrong they were!
There are maaany delicious things to try! First, start with a plate of momos accompanied by a local beer. It's a kind of dumpling filled with cheese, veggies or anything else. And it's delicious, especially after a seven-hour hike in the cold!
Take a nap in the Garden of Dreams
In the middle of busy Thamel, there is a hidden paradise that deserves its name well: the Garden of Dreams. Leave the traffic behind you and enter the tiny door of the garden – you'll find yourself in a peaceful, green, serene place, where time is literally stopped. It's superbly restored, flowery, colorful, quiet. Quiet. Silence is priceless in Kathmandu! It's the perfect spot for a nap in the shade of a tree…
We tried the restaurant of the garden to celebrate our arrival in 'the promised land'. It's not cheap, but it's absolutely delicious, and the perfect place to gather strength before the expedition !
Circle Boudhanath Stupa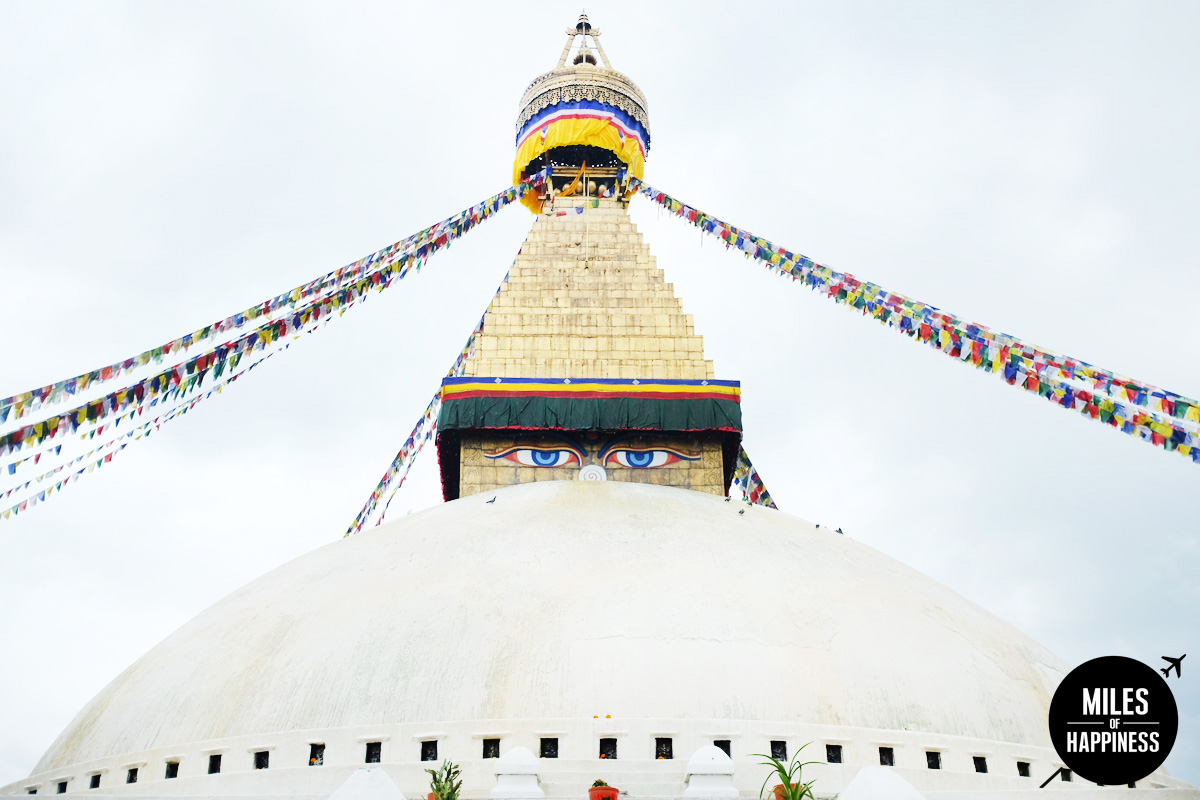 This is one of the strongest symbols of Nepal. There is something unreal about being there. Like if this place only existed in books and movies. But no. It does exists, and it's huge. A pure beauty with a sense of calm and spirituality. It's very special.
Many Buddhists take pilgrimages to Boudhanath. It's one of the holiest Buddhist sites in Kathmandu. Everyday, you can see monks and people ritually walking around the stupa, engrossed in their prayer while circling clockwise. As everyone circles clockwise, it creates energy spirals.
Walk on the Roof of the World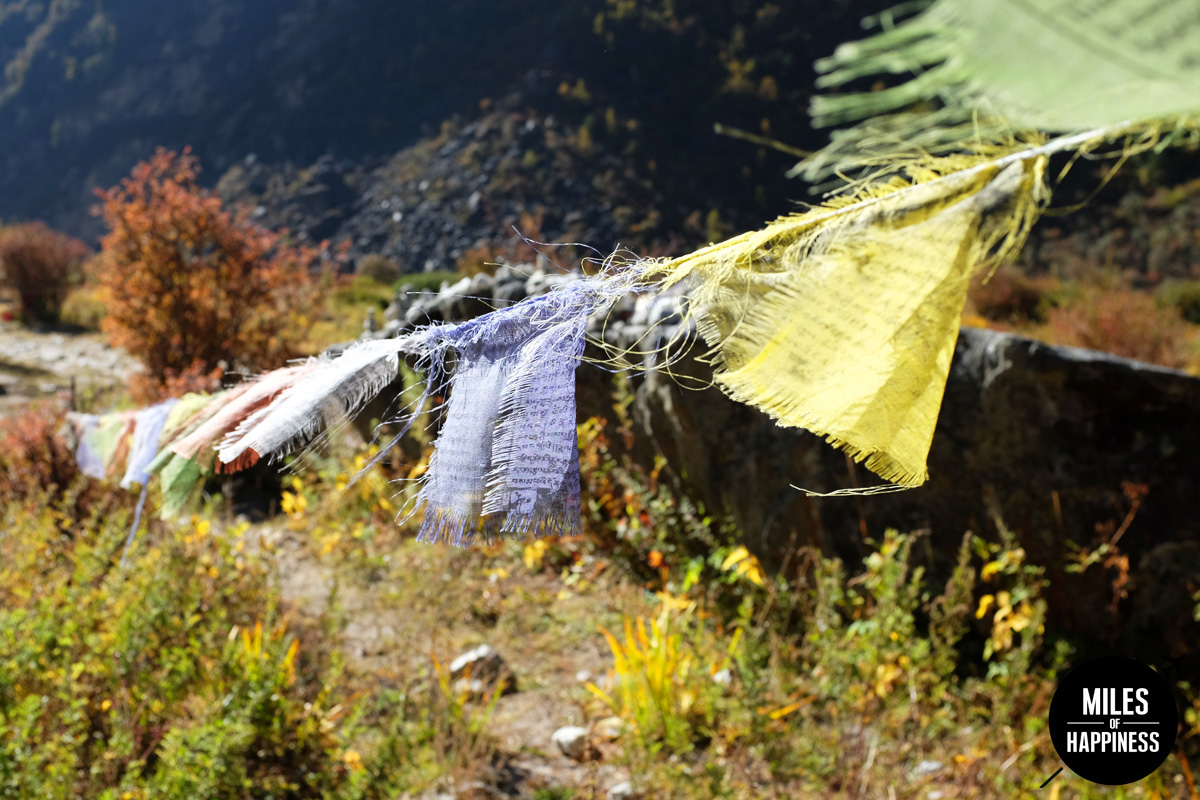 Nowadays, it's very simple to organize a trek in the Himalayas. There are plenty of options, from three days to three months. Of course, the more time you have, the more remote you can go.
We chose the Langtang Valley for many reasons: it's one of the closest treks from Kathmandu; it's not too crowded yet; and it's neither too hard or too easy. It was beautiful. And the Himalaya Chain itself is a natural wonder anyway.
I have no words to describe what I felt up there, at 4800m high – it's a very unique experience, something everyone should live once in his life.
Run After Pigeons in Durbar Square
Durbar Square's medieval architecture is spectacular – you can easily spend hours there, strolling from a temple to another, taking unique pictures and meeting local people. I love that place. Red brick walls, art exhibitions on the streets, thousands of pigeons, many tuk tuks, a beautiful cultural mix, colorful saris: Kathmandu as you pictured it.
Take your camera and get lost in this incredible atmosphere – in Durbar Square and everywhere in Nepal.
Contributed by Marie Pottiez