If you don't know who Aishwarya Rai Bachchan is, she's one of the biggest Bollywood stars in India; a former Miss World; and the wife of Abhishek Bachchan, son of legendary Indian film star Amitabh Bachchan. She has often been called the most beautiful woman in the world. Last November, at the age of 38, Ash (as she is called by her friends and the tabloids) gave birth to her first child, a daughter named Aaradhya.
And now she's the centre of controversy because she refuses to bow to the celebrity pressure of returning to her pre-baby weight. The reason I am writing this blog post is simply to say to Aishwarya: You Go Girl!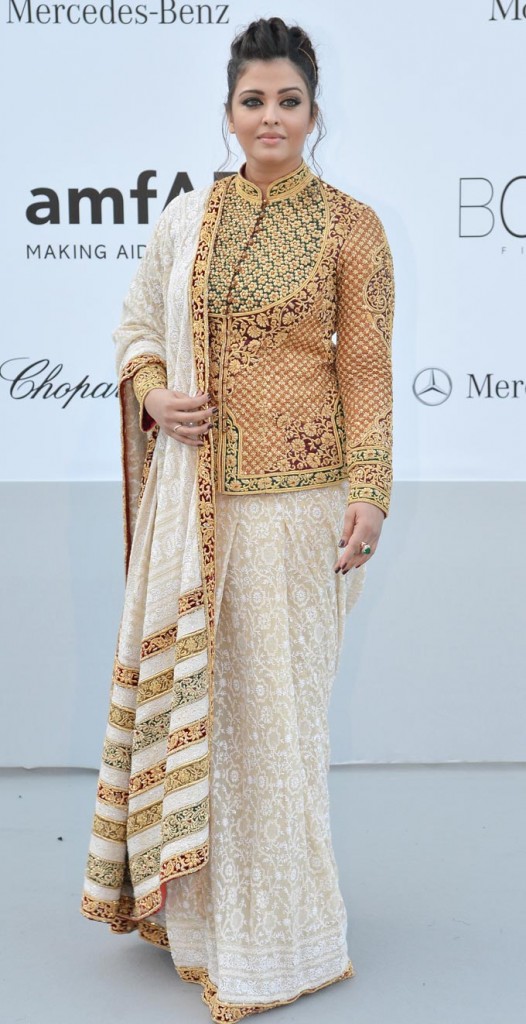 I never thought I would write a blog post defending Aishwarya Rai Bachchan (or any Bollywood star, for that matter). I don't have anything against her, she's absolutely fine in the usually lightweight roles she plays. But it's her role as new mom that intrigues me: she has publicly said that is not interested in dieting, and that her role as a mom is more important to her than losing weight.
I admire her for flaunting her new figure; for taking a stand against the cult of celebrity that insists on conforming to an extreme vision of youth and thinness; and for putting her baby first. It's unfortunate that because we live in such a media-driven world, these impossible-to-achieve images of modern beauty serve to torture almost all girls and women by making us feel too fat, too unfit, too un-beautiful and generally unworthy.
As someone who was a slim and pretty girl, and who is now dealing with the inevitable processes of aging and weight gain, I am particularly sympathetic with Miss Bachchan's stance. I don't think we can overestimate how courageous it is for someone like her, who has built her entire life on her beauty and attractiveness, to boldly flout celebrity convention and to not give in to the pressure. This is why she deserves a You Go Girl!
She also deserves a You Go Girl! for the message she is sending to her baby daughter — that being healthy, and being a loving mom, is more important than superficial good looks.
It is difficult to age in this age of youth worship, especially when your identity is built, at least partially, around your  looks. When I look in the mirror now, I have to stop myself from see my aging face and body as a failure. Aging is not failure! And neither is becoming chubby when you have a baby.
When will we develop cameras that capture a person's inner beauty? That freeze-frame acts of kindness, generosity and mercy? That see the accumulation of wisdom, life experience, compassion, sacrifice?
When we finally have a camera that sees with the heart, to paraphrase Antoine de Saint-Exupery, than we will really have something — and perhaps the start of a new, golden age of celebrity.
Photo by Andrew H. Walker/Getty Images