I've been known to do things out of order. Once in a while I'll even eat my dessert before dinner. Well… this week I mistakenly skipped the entire country of Comoros. I had no idea. My head was in the clouds. I did all my shopping on Friday and spent Saturday cooking the Congo (with what limited time Ava's nap allows, anyway). Our Congolese meal was barely over when I decided to crack open my atlas to see what country was next. And thus, my error revealed itself.
I'm a wee little bit obsessive so I decided to buck up and cook Comoros anyway. That same night. What can I say. I didn't want to screw up my nice, neat little A-Z list. The result? You'll get three great Global Table meals in one week! The bonus? I've built in a little holiday vacation from my world cooking Adventures for Thanksgiving and Christmas.
About the food of Comoros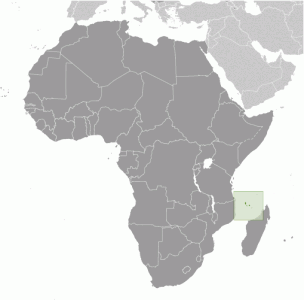 Comoros is made up of three small islands off the southeast shores of Africa. While the food is consistent with many mainland African foods (lots of plantain, coconut, banana leaves, and cassava), the inhabitants also enjoy a bounty of seafood including lobsters, crabs, and fish. The "national dish" of Comoros is Lobster a la vanille (or Lobster with vanilla sauce). Due to Comoros' proximity to India, Asia, and the old trade route, coconut curries are also common. Here is one traveler's vivid description of the Comoros' cuisine:
Its basis is the standard Swahili assortment of coconut-based curries served with grilled meats and fish, fortified with Indian snack food and graced with a dollop of the French sandwich aesthetic. When we visited a few years ago, our very favorite food item was a particular sliced hard-boiled egg and cucumber sandwich, served in shops around the capital on fresh-baked baguettes (France's most laudable colonial legacy) with mayonnaise and spectacularly ripe tomato.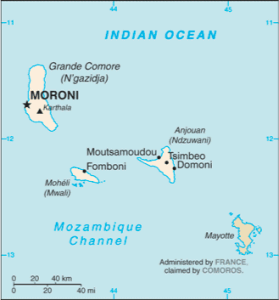 About the food of the Democratic Republic of Congo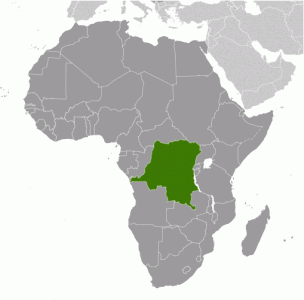 The larger of the two Congos, the Democratic Republic of Congo is a former Beligan colony. Many people live off of fish thanks to the Congo river. The most popular fish is the capitaine (or Nile Perch), which is typically stewed or wrapped in banana leaves and grilled, steamed, or baked. Those who live in cities are able to enjoy goat and beef, however most of the country relies on wild game (bush meat) and simple vegetable stews and sauces.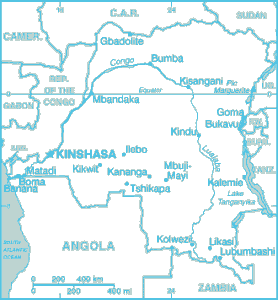 About the food of the Republic of Congo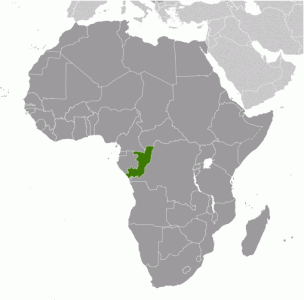 The smaller of the two Congos, the Republic of Congo is a former French colony. While some French food influences the cuisine, the majority includes standard African staples such as millet, bananas, and cassava. While goat and cow are eaten where available – often grilled or cooked in banana leaves, many people rely on mushrooms, which grow wild in the forests, for valuable nutrients and sustenance.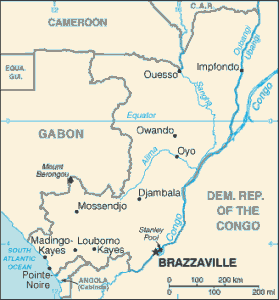 To learn more about Sasha's culinary experiences, visit Global Table Adventure.