Many travelers have emailed me in recent weeks, curious about whether it will be possible to visit Colombia in 2021. I've responded to them individually, but I'm writing this post today for all of the rest of you.
The good news? It's currently possible to travel to Colombia, so long as you adhere to basic Covid safety requirements, including the procurement of a negative Covid test result before travel.
The better news? The following paragraphs will help you not only to get informed about the latest Colombia travel restrictions, but to feel inspired about your next trip to the country, no matter when you end up taking it.
How to Enter Colombia Now
If you want to visit Colombia in 2021, it's remarkably similar to how it was before Covid-19—well, minus flight schedules that have been pretty substantially reduced. The main difference is that you will need to get tested for Covid within 96 hours of your arrival in the country. (The result, unsurprisingly, will need to be negative—travelers who test positive won't even be able to board the plane.)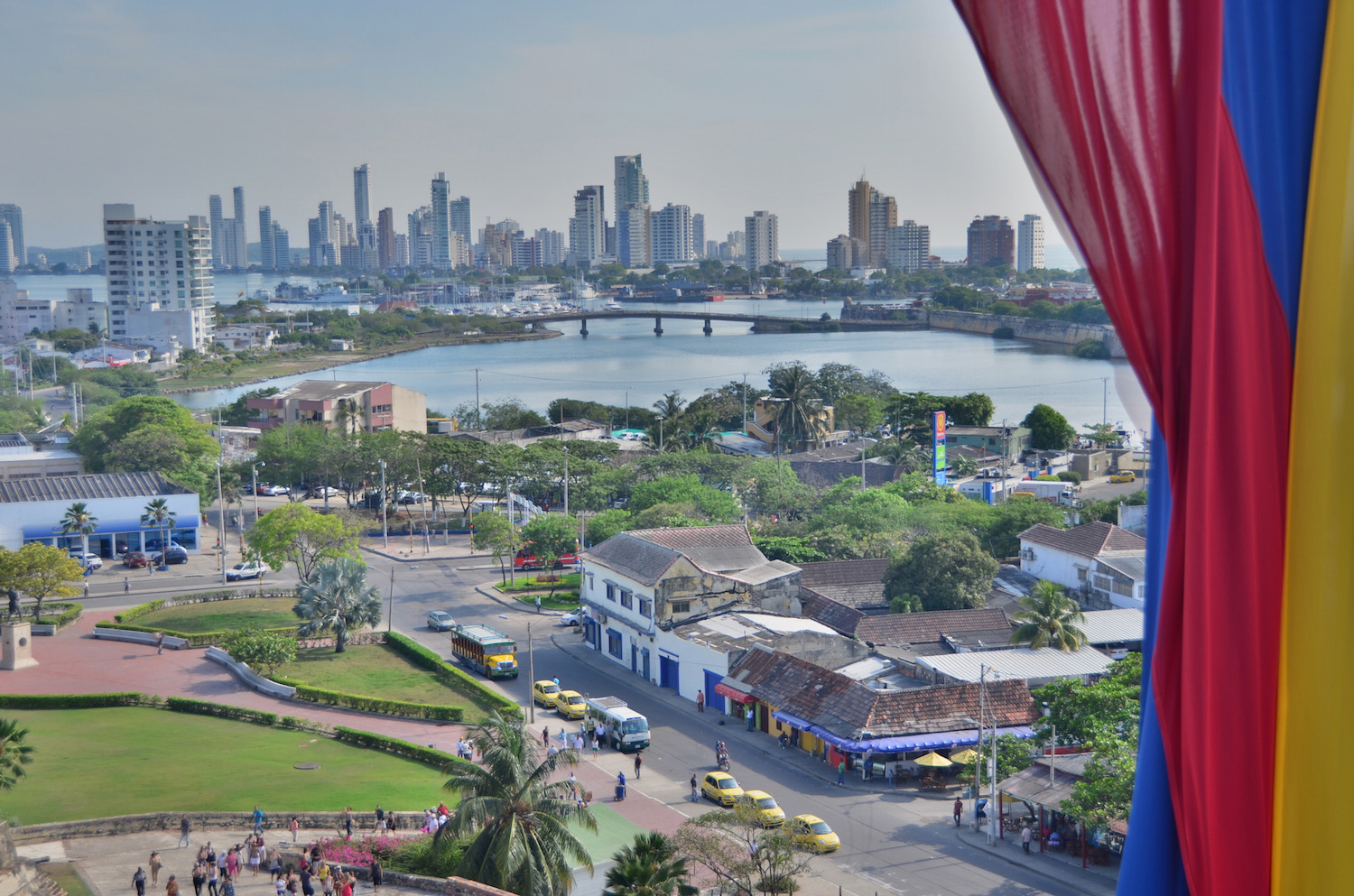 The other thing to keep in mind, which again won't come as a surprise if you've been alive on this planet for the past year, is that you'll need to comply with Covid safety requirements on the ground in Colombia. While large-scale lockdowns in Colombia seem to be a thing of the past, many cities and provinces have mask mandates and, in the absence of those, many businesses implement their own requirements.
Where to Go in Colombia in 2021 (or 2022)
Bogotá
Underrated Bogotá was misunderstood before Covid-19; it's been the place in Colombia with the harshest restrictions throughout the crisis. While I generally only recommend a night or two here to get a taste of Colombia before exploring elsewhere, I don't suggest eliminating it post-pandemic.
Cartagena and the Caribbean coast
Another place you absolutely have to visit if you travel to Colombia in 2021 is Cartagena. Beyond the chic, colonial architecture of the city center, many other treasures exist along the Caribbean Coast. These including lush Tayrona National Park as well as Barranquilla, a large city most famous for being the birthplace of Shakira.
The Coffee Triangle
Is there any product more associated with Colombia than coffee? This is totally rational, of course, given just how much coffee is grown here. Certainly, you should devote much of your trip to the Eje Cafetero, located between the cities of Armenia and Pereira (and very close to the town of Salento) in the central Colombian highlands.
Medellín
Most travel bloggers will suggest you head to Medellín when and if you go to Colombia in 2021; I agree with them in some ways. Unfortunately, in addition to the fact that I find this city to be somewhat overrated, especially as an expat destination, it's also where both of my friends who've suffered violence in Colombia were when it happened to them.
Colombia off the beaten path
Colombia is a massive country, whose worthwhile destinations far exceed the word count of even the long post. Whether you trek to the so-called "lost city" of Ciudad Perdida, or simply choose to visit the wild Pacific Coast instead of the more-trodden Caribbean one, Colombia is nothing if not a destination for adventurous wanderers.
Is it Safe to Visit Colombia in 2021?
On one hand, Colombia is always a questionable destination in terms of safety. While the streets of Colombian cities are no longer reminiscent of the drug-war era war zones seen in Netflix's Narcos, there's something to be said about the need to watch your back. I personally know two people who have been robbed at gunpoint in Colombia; both of these crimes were perpetrated in broad daylight, in places thought to be safe.
I mention this not to perpetuate stereotypes, and certainly not to put you off visiting, but to put the threat posed by Covid to those who visit Colombia in 2021 in its proper context: Your risk of death from SARS-CoV-2, unless you are over 70 or summer from serious co-morbidities, is far less than your chance of getting robbed or mugged in Colombia. If you weren't considering canceling your trip due to the latter, you shouldn't let the former keep you up at night.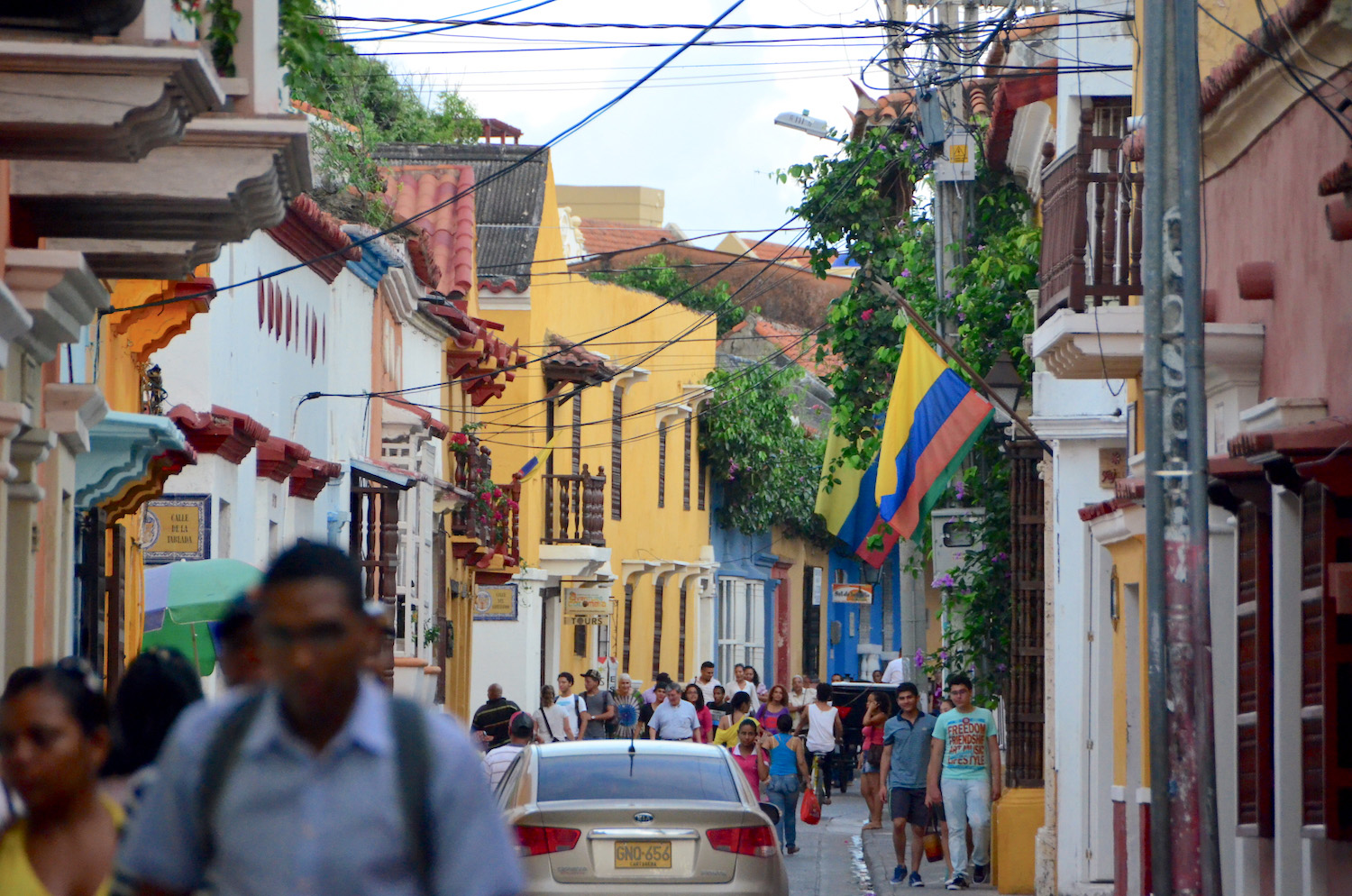 Other FAQ About Your 2021 Trip to Colombia
How much is a trip to Colombia?
Colombia is generally an affordable country, with most travelers spending between 100-200 USD per person, per day. Let's say you want to spend two weeks in Colombia. Not including the cost of international flights, which generally range between $500-1,000 per person from the US or Europe, you can expect to spend around $2,000 for a two-week trip to Colombia.
What is the best time of the year to go to Colombia?
Colombia, being located near the equator, has a relatively agreeable climate for most of the year. On the other hand, due to dramatic changes in elevation throughout the country, certain places are always relatively cool and moist, most notably Bogota. Visiting during the northern "winter" months of December, January and February minimizes your chances of bad weather in most of the rest of Colombia.
Is Colombia expensive to visit?
Colombia is somewhere in the middle of the pack, when it comes to the cost of travel in countries in South America. While it's not as cheap as Peru or Bolivia, it's less expensive than Chile, Argentina or Brazil. Backpackers can get by on less than 50 USD per day, while luxury travelers will be pleased with their options as well.
The Bottom Line
Compared to most other countries in the world, it's relatively easy to visit Colombia in 2021. Specifically, you'll need to provide evidence of a recent Covid test result, and adhere to Covid-19 safety requirements while on the ground in Colombia. While proof of vaccination may eventually smooth your entry into Colombia even further, it's not currently a requirement for travel into country. I hope you enjoy your trip to Colombia this year or next, whether you hang out on the Caribbean coast in Cartagena, or amid the greenery of the Coffee Triangle.