A Uyuni Salt Flats tour is essential, since you can't explore this part of South America on your own. And I'm not being hyperbolic: There aren't roads in the Salar de Uyuni, let alone rental vehicle agencies. Although I suppose you could hike (or hitchhike, as it were), an organized tour is basically your only option.
This is especially the case when you consider physical truths like the Uyuni altitude and availability of fresh water, and the abject lack of facilities in rural Bolivia. Even if you did concoct a way to explore the Uyuni Salt Flats independently, you would face peril every step of the way.
Below, I'll not only list the name of several Salar de Uyuni tour operates (and explain my personal experiences with a couple of them), but I'll go over popular places to visit in the Uyuni Salt Flats and how to get there from La Paz. Let's get started!
How to Choose a Uyuni Salt Flats Tour
Allow me to give you a golden piece of advice right from the get-go: you should absolutely not book a Uyuni tour online and in advance. Not only are prices several times higher on the internet than they are in person; the online travel agency who takes your money will pass you off to one of the following companies:
Licancabur Tours
Quechua Connection 4wd
Pearl Bolivia
Tour Uyuni
Although I turned up to Uyuni intending to purchase Bolivia tours from Pearl Bolivia, I ended up choosing Licancabur because they were cheaper—big mistake. I'd recommend arriving to Uyuni (more on when to do that in just a bit) at least a day early so you can take your time shopping around.
When to Visit Uyuni
Some aspects of a Uyuni Salt Flats tour are wonderful 365 days per year, but if you want to see the "mirror" of the Salar de Uyuni, you need to come when rain has very recently fallen to enjoy it. The months of March and April are best for this purpose, though I visited during late February and am happy to report (as you can see in my photos) that there was plenty of water indeed.
With this being said, if you're looking for the best time to visit Uyuni and aren't necessarily concerned about the main salt flats, the most pleasant weather occurs between July and October, when days are warm and dry and nights are pleasantly cool. (The obvious downside of visiting during the rainy season is that you visit the Flats during a rainstorm, and are unable to see beautiful, blue sky reflected in them.)
Where to Go During Your Uyuni Salt Flats Tour
Uyuni Salt Flats
If you're in search of the "mirror" or the "Bolivian Beach," this is where you'll want to head. Generally, you'll visit the Uyuni Salt Flats during the first day of your trip, a couple of hours after leaving Uyuni. This will likely be after visiting the so-called "Train Gravevard" and before visiting the Salt Hotel Uyuni, though some tour operators will switch it up.
Lagunas Hedionda and Colorada
Earlier, I discussed the best time to visit Bolivia salt flats, and mentioned how the March-April timeframe is generally only applicable to travelers who want to see reflections in the salar. Other attractions, such as vermillion Laguda Colorada and flamingo-filled Laguna Hediondida are beautiful 365 days per year, almost independently of weather.
Volcan Lincacabur and Laguna Verde
To be sure, whether or not you see the Salar de Uyuni mirror, there are plenty of beautiful attractions to enjoy during your Uyuni tour. While you'll need a sunny (and, oddly, windy) day to see the waters of Laguna Verde whipped up into their namesake color, all you need is a somewhat clear sky to see majestic Volcan Lincacabur rising above them.
Termas de Polques
Somewhere near the conclusion of your Uyuni Salt Flats tour, you'll have an opportunity to take a dip in hot springs. In my case this was Termas de Polques, though there are others in the region. Strangely, even though everyone else in my group complained about how cold it was during the entirety of our trip, I was the only one who ended up taking a dip.
Valles de Rocas
Whether or not you continue on to the Atacama salt flats (spoiler alert: I highly recommend it!), there are still plenty of opportunities to see the almost lunar scenery for which the desert across the border in Chile is famous. The larger name ascribed to Bolivia's answer to this is the Valles de Rocas, though your guide will show you specific places that are impressive.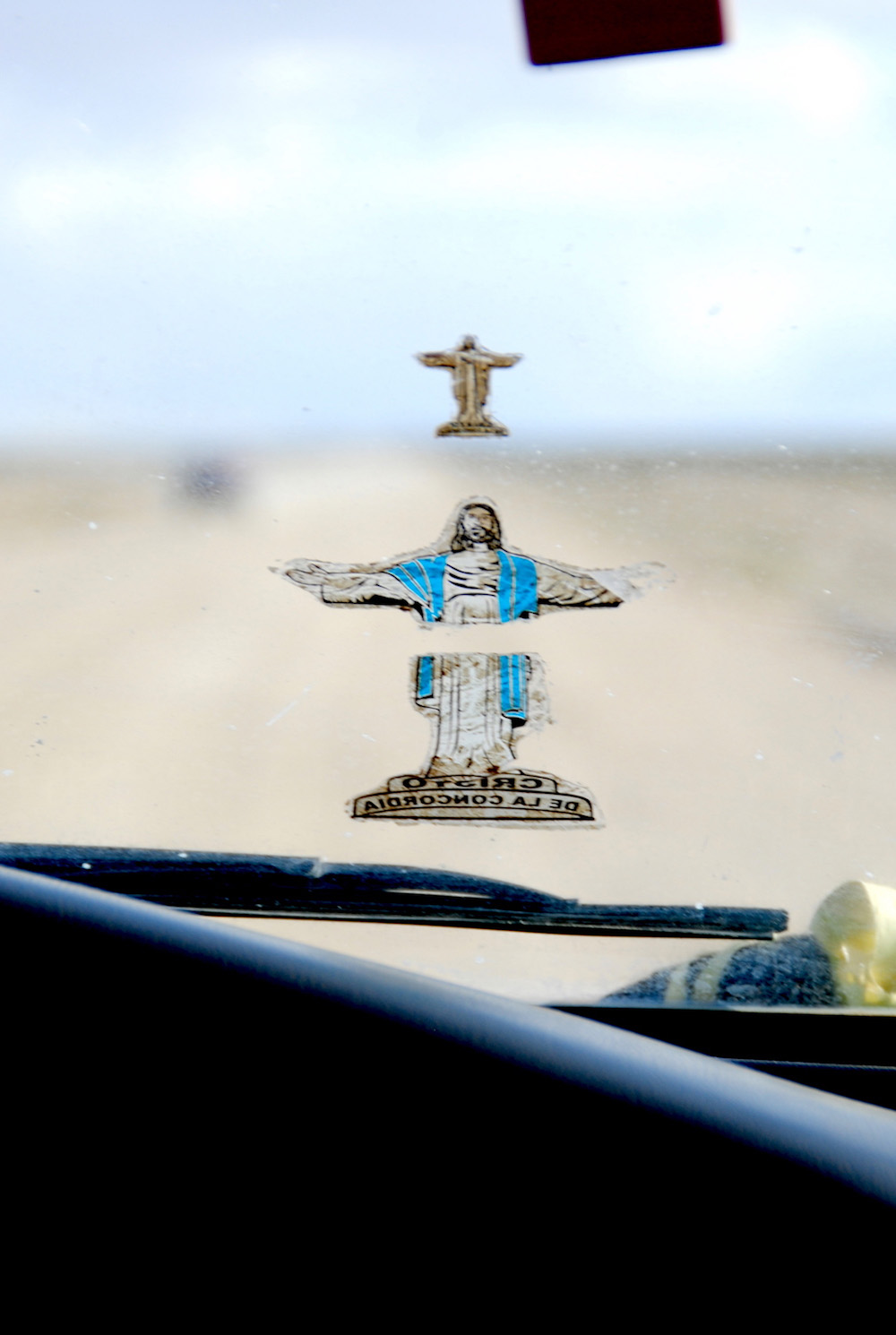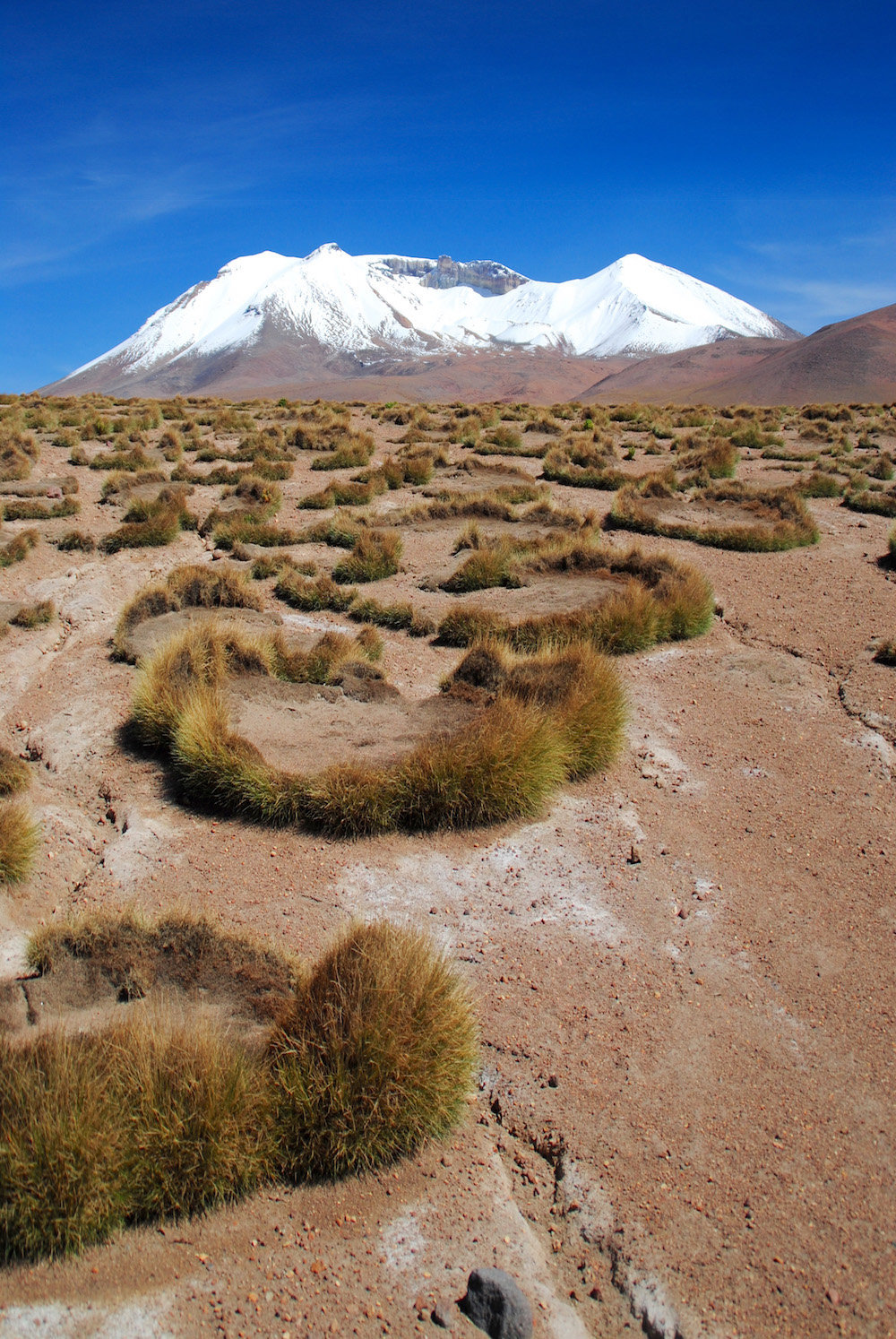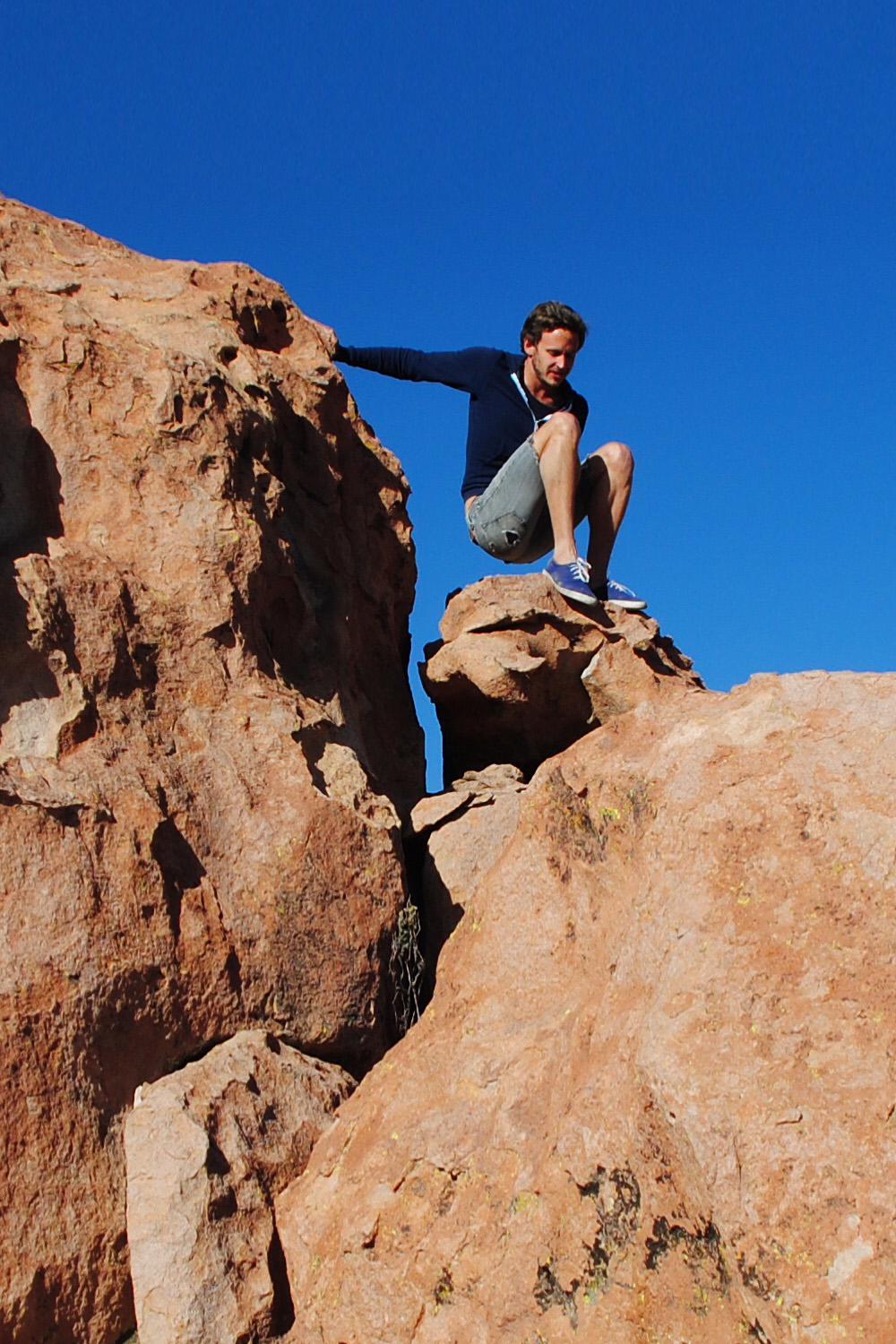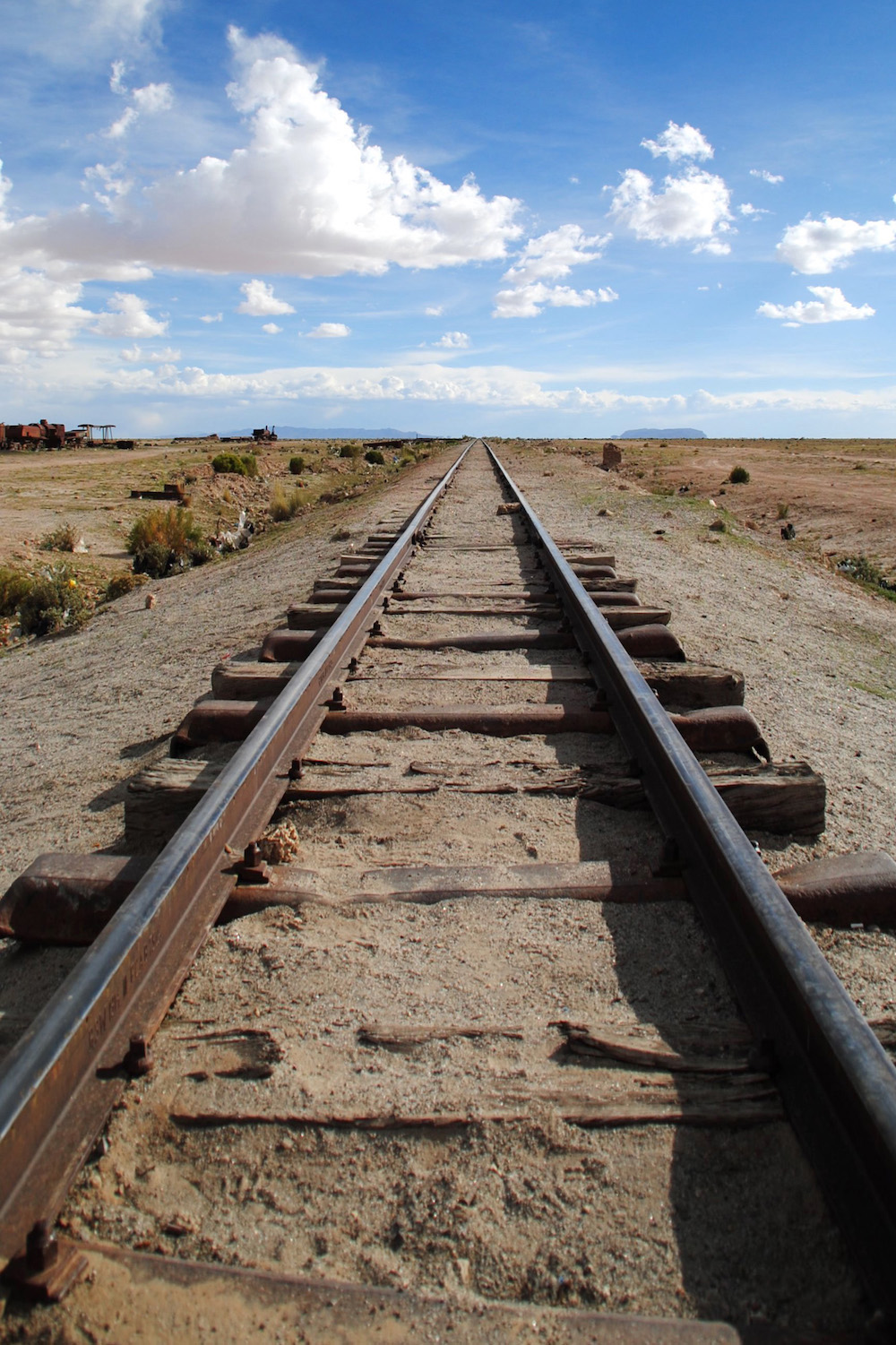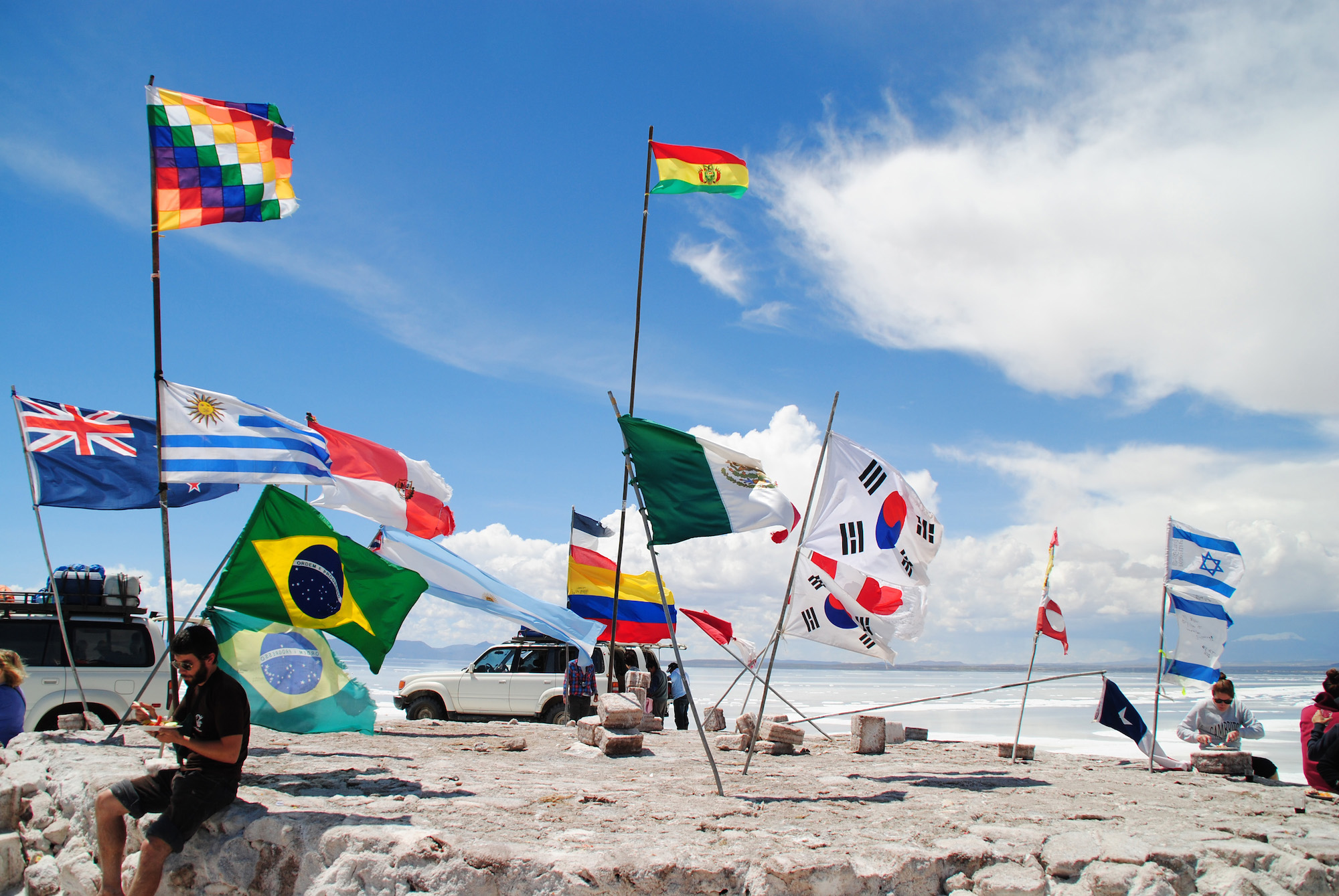 How to Get to Uyuni
To begin your Uyuni Salt Flats tour, you will need to reach Uyuni (obviously). The cheapest way to do this is via overnight bus from La Paz, which takes 7-10 hours (depending on road conditions) and costs about 250 BOB (~$35). The most reputable company was and continues to be Todo Turismo, which is the one for which many hotels and hostels in La Paz sell tickets.
You can also fly from La Paz to Uyuni (and vice-versa). Bolivia airlines Amaszonas and Boliviana de Aviación at least four times per day, with a flight time of around an hour. These days, you can frequently buy one-way tickets for under $100, though this was not the case when I last visited (and certainly won't always be true, especially not if you book at the last minute).
Where to Go in Bolivia (Besides Uyuni)
After (or, more likely, before) you finish your Salar de Uyuni tour, there are many other activities and destinations you can enjoy in Bolivia. Most specifically:
La Paz, the world's highest capital city
Sucre, Bolivia's "other" capital
The underrated mining city of Potosi
Bolivia's gateway to the Amazon, Santa Cruz de la Sierra
Lake Titicaca
Finished your one week in Bolivia (or however long you decide to spend there)? Continue directly from Uyuni to San Pedro de Atacama in Chile, or how to plan 2 months to South America for even more eclectic inspiration.
The Bottom Line
Try not to stress too much about choosing a Uyuni Salt Flats tour company. This part of Bolivia is extremely primitive; you're going to endure some stress and shenanigans, even in the best scenario. On the other hand, you're also going to see some of the world's most magnificent scenery, including the largest salt flat on the face of the Earth.