I wasn't sure if I would take a Milford Sound tour until a few days before I ended up doing it. After only a couple days driving around New Zealand's South Island, I had entered what I can only describe as a beauty coma.
Compounding this fact was the surprisingly long distance from Queensland to Milford Sound, and an unexpected dilemma: Would I twiddle my thumbs for four hours onboard a boring tour bus, or stress myself out with a tedious (and expensive, given the cost of petrol) drive?
Whether you've already booked your Milford Sound cruise and are wondering what to expect, or are curious whether this excursion is worth it at all, you're in the right place.
Fast Milford Sound Tour Facts
The Milford Sound is not entirely un-reminiscent of the west coast of Norway but don't make any mention of "fjords in New Zealand" to local Kiwis. They're adamant that Milford is not a fjord—it's a sound…duh!—although I have yet to hear a succinct differentiation of these two types of natural features. Still, apart from the lack of colorful wooden houses and hearing the English language instead of the Norwegian one, you'd be forgive for things you're closer to Trømso than Te Anau.
Another important thing to keep in mind is that while most brochures display clear, azure skies and calm, mirror-like water, Milford Sound weather is highly variable. You're almost guaranteed to be under significantly cloud cover for at least a portion of your boat trip; the sky could just as easily clear completely in the next minute. You should wear something waterproof, even if it doesn't rain, for a reason I'll explain in just a few paragraphs.
What You'll Do On a Milford Sound Tour
Travel to Milford Sound Itself
I'll talk more about self-driving options in just a few paragraphs, but no matter how you get there, one thing is for sure: Milford Sound is far away! If you don't take a Milford Sound tour from Queenstown (which usually includes a bus and/or flight), one was to temper this is to book a tour to Milford Sound from Te Anau, and stay in this lakeside town (which sits about halfway between Queenstown and the Sound) overnight.
Admire the Milford Sound from Land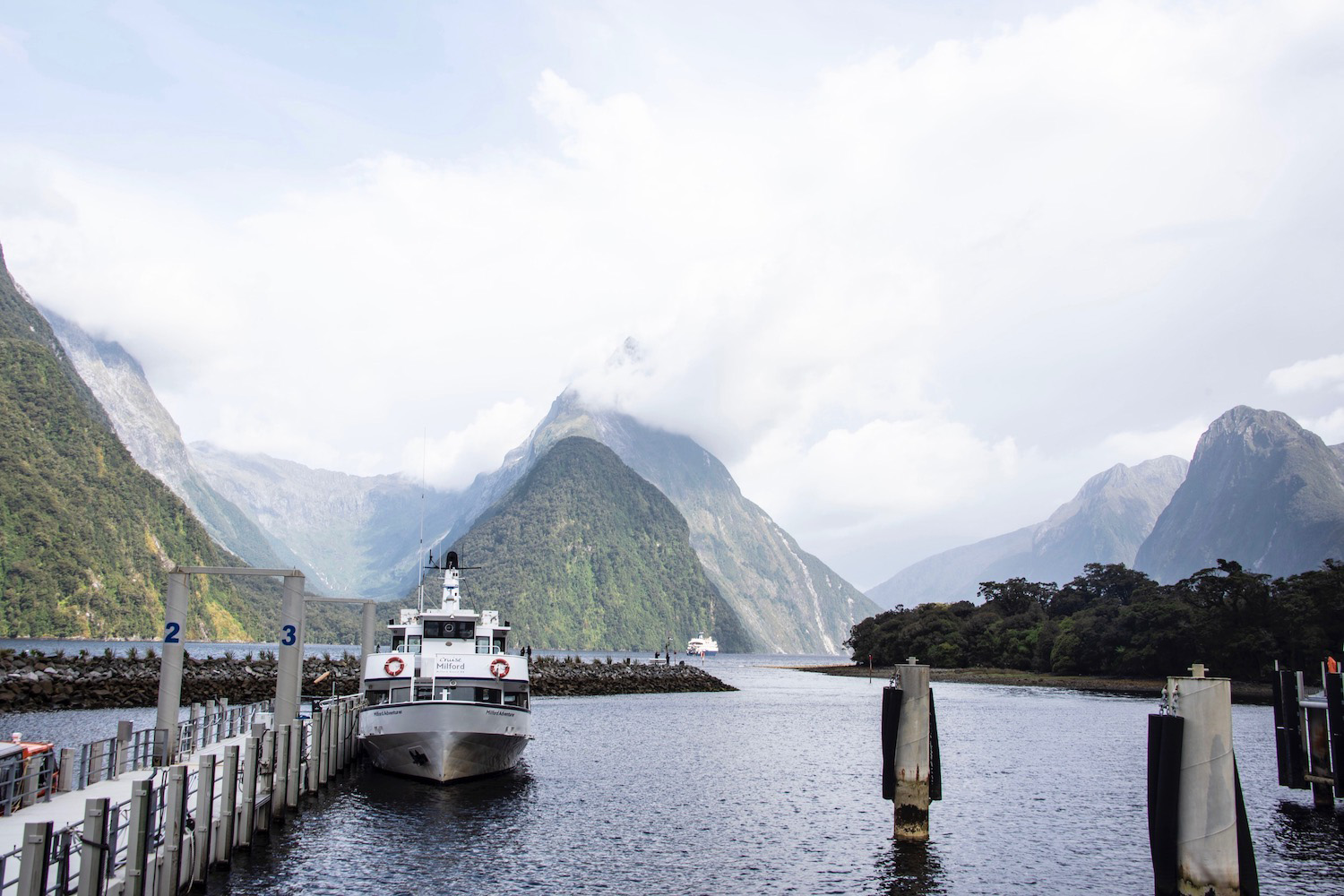 Disappointingly, there isn't really a "Milford Sound hike," or at least not one that's easily accessible for day trippers. On the other hand, you can walk up and down the so-called "Forehore" as you're waiting to board your boat. And you'll probably have a lot of time to wait, since they recommend you check in 30 minutes in advance, but between check-in and boarding will have literally nothing to occupy your time.
Boat Out to the Tasman Sea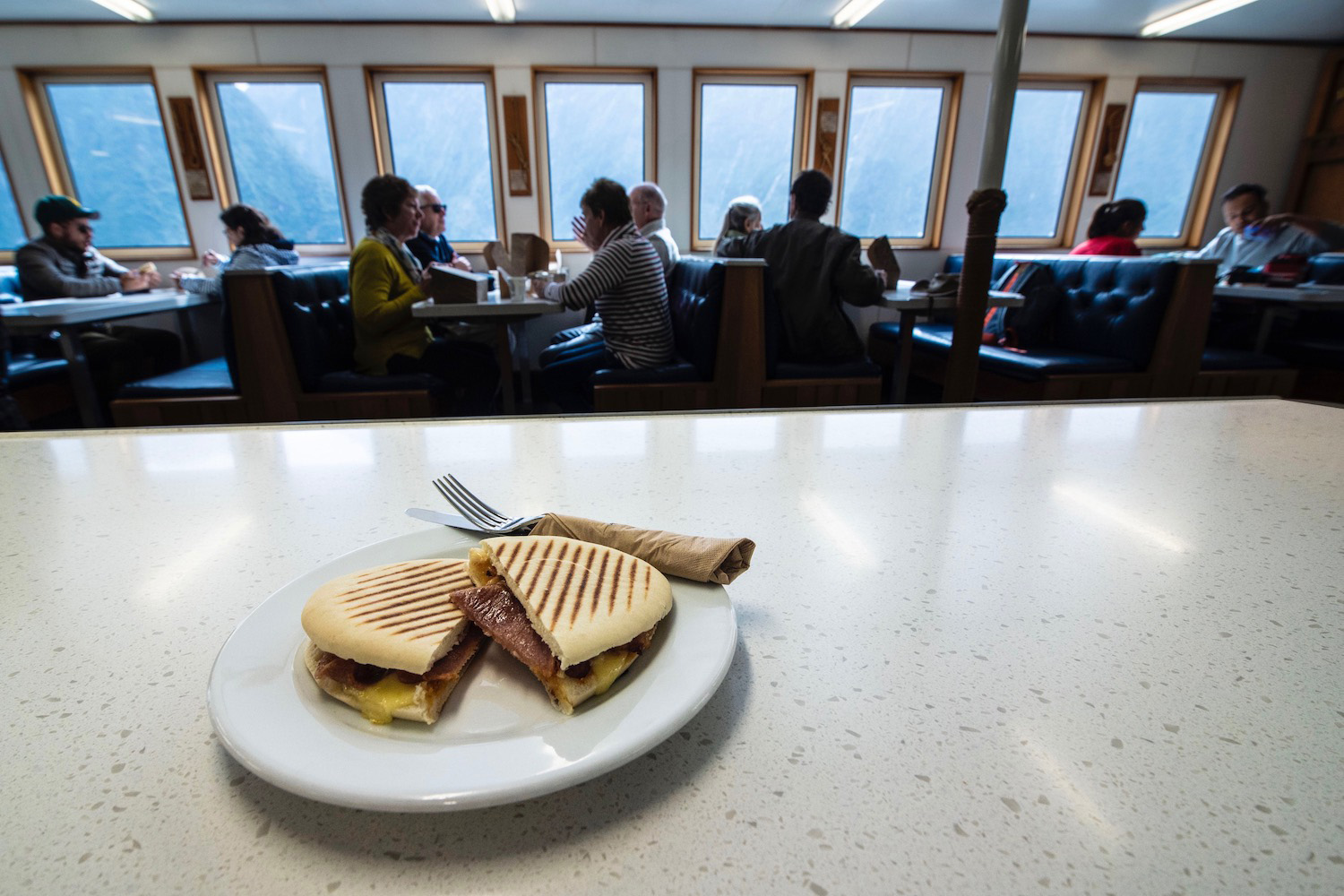 Most every Milford Sound tour is an out-and-back affair: You head westward through the sound, eventually arriving all the way at the Tasman Sea, where you spin around a few times before heading back. Although you might stop one or two places along the way, I've found it's more common to go all the way to the end point of the tour, and instead making stops at sights (some of which I'll reference in the next sections) on your way back to port.
Get Up-Close and Personal With Waterfalls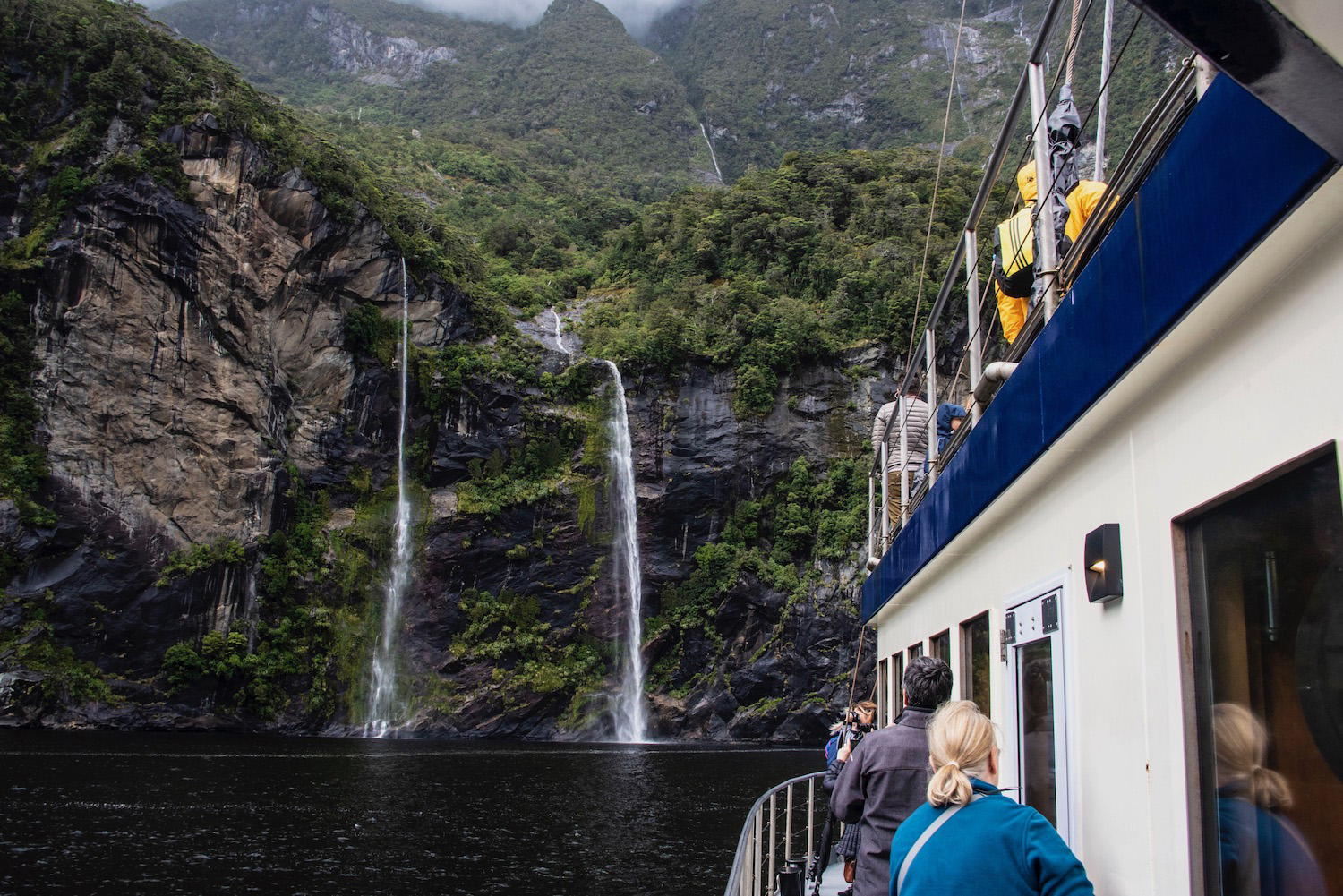 If you love falling water, you'll love the Milford Sound. Not unlike the ones in fjords of Norway (more on those in a second), the Milford Sound waterfalls are dramatic and majestic. Unlike Norway (at least the fjord trips I took), boats in New Zealand will go right into the waterfalls themselves, which is why I mentioned earlier that you might want to bring something waterproof. Even if you're far back on deck, chances are you'll get wet!
See Milford Sound Wildlife (or Don't)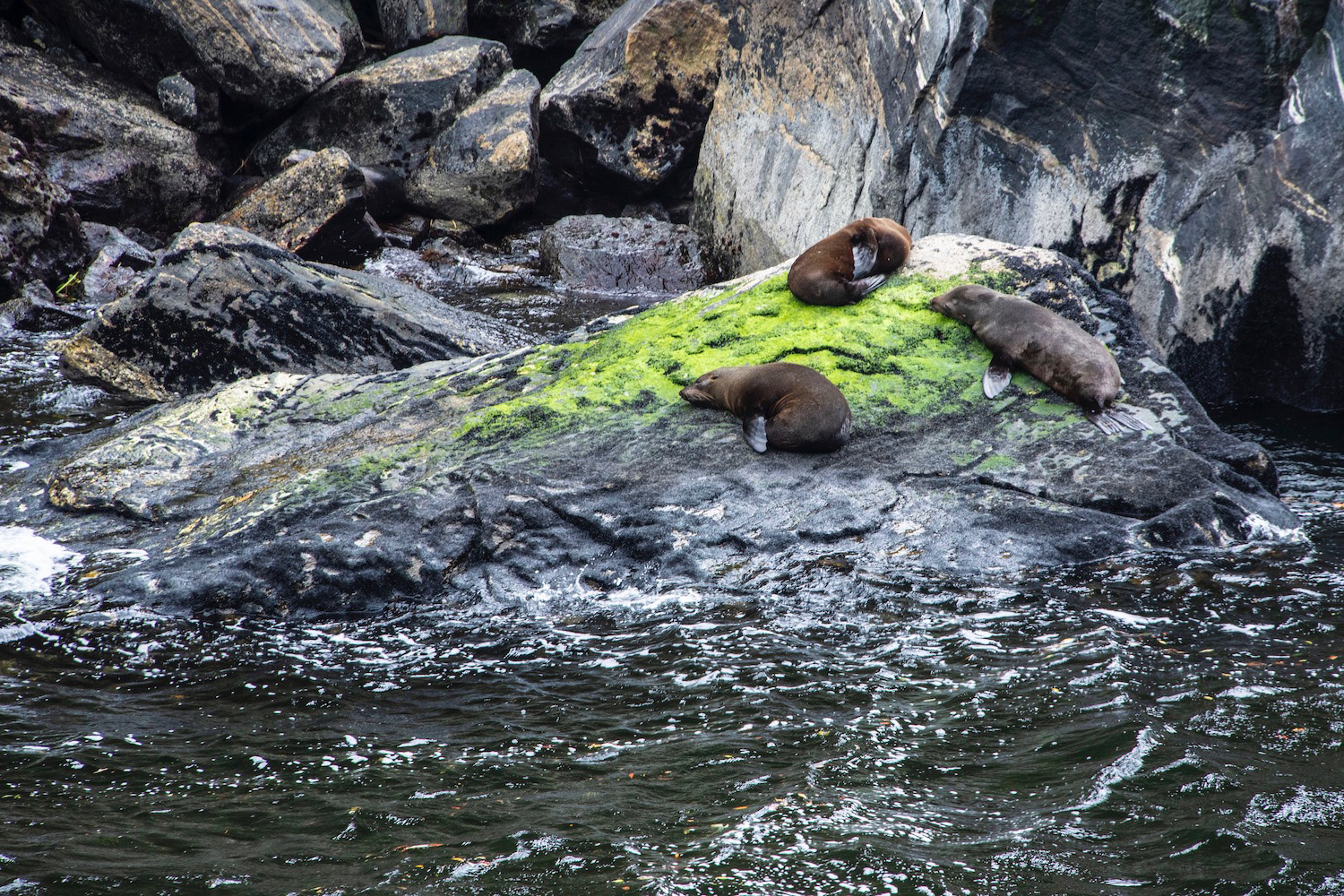 The bad news? I specifically booked a "Wildlife Tour" to see some penguins, but the guide didn't tell me until the tour was almost over that we had no hope of seeing any. The good news? I managed to see some seals, which were very beautiful indeed. Moreover, plenty of auxiliary activities exist at the Sound. I, for one, wish I'd had time to take advantage of a Milford Sound kayak adventure I saw taking place in the distance.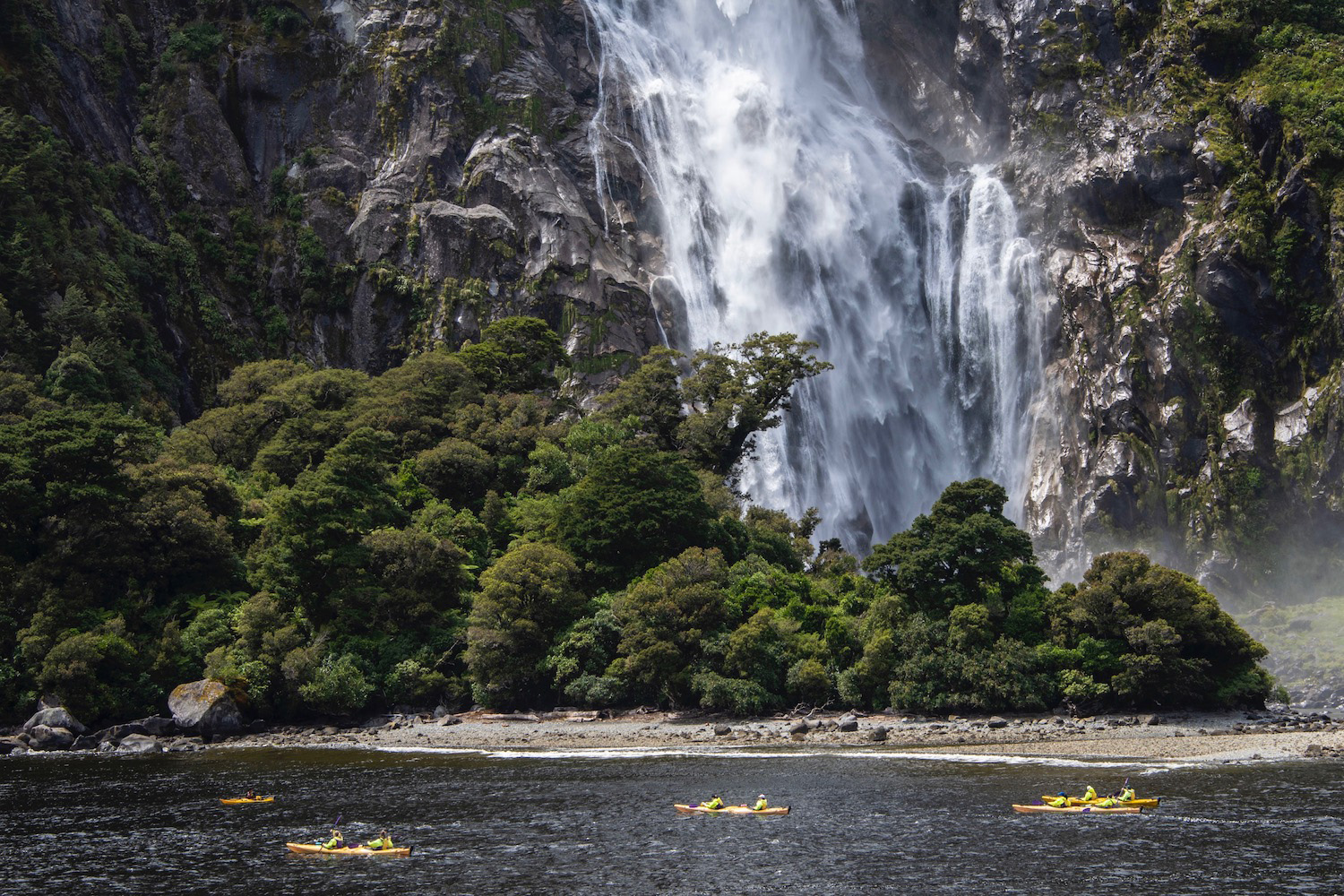 Milford Sound Tour Self-Drive: Is it a Good Idea?
As I've mentioned a few times in this article, it is a very long way from Queenstown to Milford Sound. Even leaving before dawn (and thereby avoiding traffic) and going faster than the speed limit anytime the road was straight and/or not running right along water, it took me nearly four hours to get to Milford Sound—and this was with stops only at the one or two most beautiful places along the road. Many cars stopped half a dozen times or more; many tour buses did, too.
This is another thing you should note: On the way back, you're going to get stuck behind others on a Milford Sound tour, unless you're brave enough to overtake them on windy roads with blind curves. Ultimately, you have to weigh which is more tolerable: Sitting on a tour bus doing nothing for eight hours; or behind your steering wheel the same amount of time, paying enough in gas (likely) to counteract the difference in price starting the tour in Queenstown vs. Milford Sound itself.
Are Milford Sound Scenic Flights Worth It?
When I was first planning my trip to New Zealand, I saw someone suggest Milford Sound flights as a beautiful but functional way to get around the massive distance from Queenstown. Specifically, I could ride a bus from Queenstown to Milford Sound and take my tour, then head back on a tiny propellor plane, whose added benefit was being able to see the Sound (plus the Southern Alps, generally, and maybe even Mt. Cook itself) en route.
The main problem? The price—NZ$620 per person as of March 2020, and you still need to leave Queenstown at 6 a.m.! Thanks by no thanks. Another option, if you want to slightly lessen the blow of the long drive or bus ride, would be to book a Milford Sound overnight cruise. These will add a couple hundred dollars (or more) to your tab, but I personally think sleeping on a boat give you more bang for your buck than a short flight (unless, of course, you jump out of said plane).
The Bottom Line
If you were on the fence about a Milford Sound tour before you navigated to this post, I have a feeling that's no longer the case. While it's indisputable that the Milford Sound is beautiful, it's one of dozens of incredible places in New Zealand's South Island—spots such as Lake Tekapo or Franz  Josef Glacier are arguably every bit as stunning. Adding to the dilemma is the far distance of Milford Sound from just about everywhere else (unless, of course, you take a pricey sightseeing flight).