Most people engaging in the Sydney vs Melbourne debate are not foreign travelers to Australia, but Aussies themselves. Although the rivalry can be friendly or not, depending on who you ask, most with any stake in it are either Melburnians or Sydneysiders.
As a travel blogger and longtime fan of Australia, I bring a slightly different perspective to this issue. I look at the cities not as places to live, but places to visit. Which city appeals most to people who won't have long there, and who might have only chance in their life to get to know it?
I won't spoil anything just yet regarding my opinion on this topic, other than to start with a twist. My current feelings RE: Sydney and Melbourne are inverted from what I thought when I first visited both cities more than 10 years ago!
How I Came to Know Australia's Cities
If you had asked me 10 years ago whether I preferred Sydney or Melbourne, I would've answered the latter without question. I spent a week in each on my first trip to Australia; while I had loved Sydney's beaches and iconic sites, something about the sprawling city had left me much colder than the balmy air. Trendy Melbourne, on the other hand, was precisely the sort of place I craved when I was younger.
Subsequent trips have made me realize that just as Sydney is much more than its pretty face, Melbourne's coolness is more superficial than I initially thought. Many aspects of Sydney I'd written off for being too obvious or too good to be true were actually precisely what I needed in a city as I approached middle age. Conversely, the older I get, the less I feel that Melbourne suits me (and vice-versa).
Ways to Compare Sydney and Melbourne
Cityscape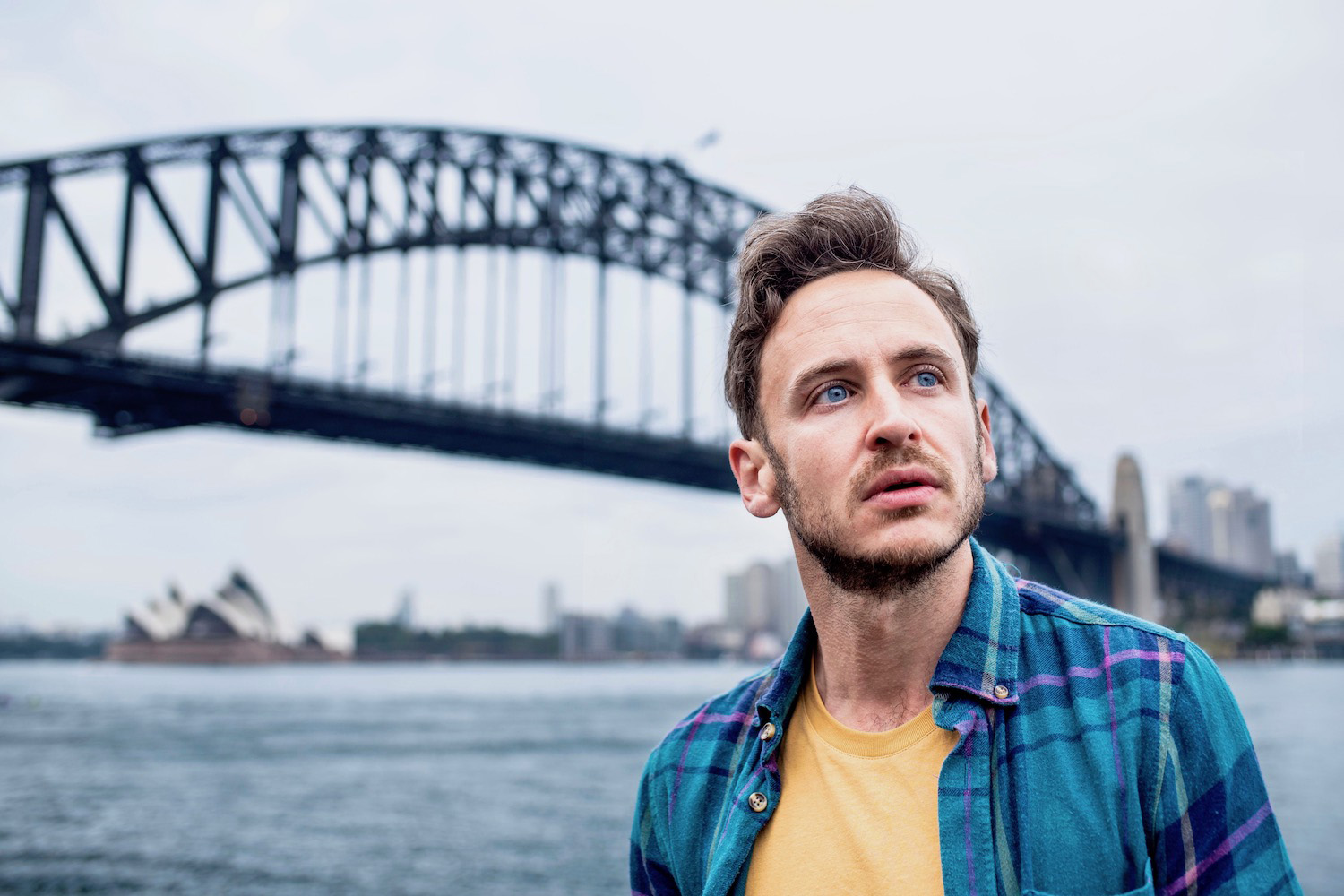 Sydney is one of the most beautiful cities in the world, bar-none. If the CDB, Opera House and Harbour Bridge arranged around Sydney Harbour don't do it for you, the proximity of some of the world's best urban beaches will. While Melbourne's skyscrapers are impressive (especially when seen from the Shrine of Remembrance) and lower-rise neighborhoods are colorful and eclectic, they simply aren't as impactful as Sydney's when taken collectively.
Transport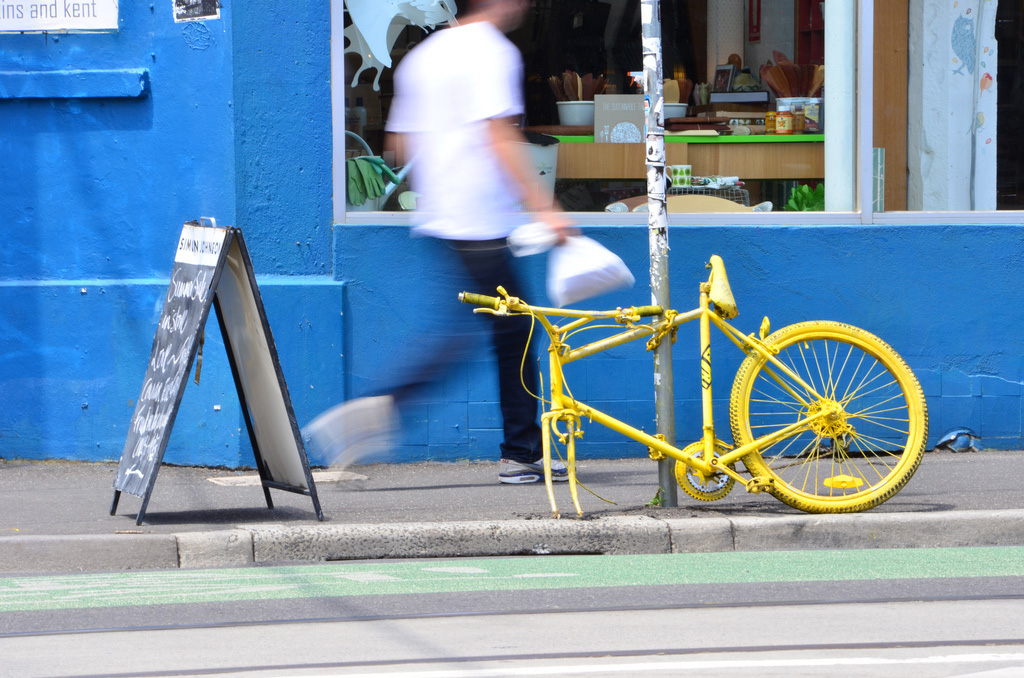 The first time I visited both cities, I initially felt that this aspect of Melbourne vs Sydney was a clear win for Melbourne and its trams. While I still feel those are an extremely convenient way to get around, I feel like Sydney's under and urban rail networks (as well as its own tram system) very much get the job done, even if walks from stations are sometimes longer or hillier.
Hotels and hospitality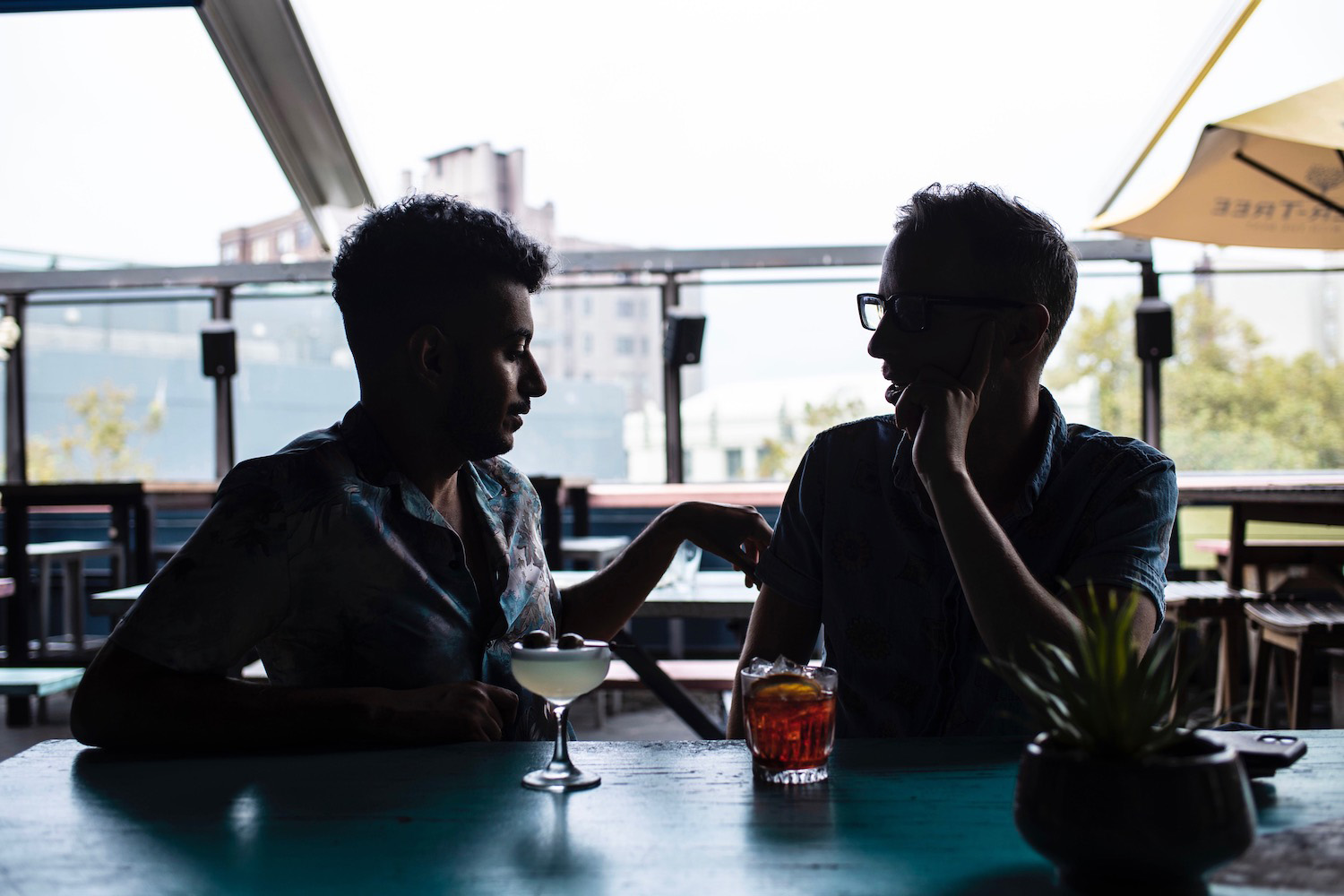 I'll start by saying that I don't generally travel in Australia for its dining or nightlife; the quality of food and ambiance tend to be good, but no matter how much money I make, they always seem excessively priced. For hotels, I'd say these cities are a draw. In Sydney, big box hotels like Pullman Grand Quay Sydney Harbour and Park Hyatt Sydney offer stunning views to those who pay, while I tend to prefer boutique-style accommodation like The Quest St. Kilda and The Cullen (or even Airbnbs) in Melbourne.
Natural surroundings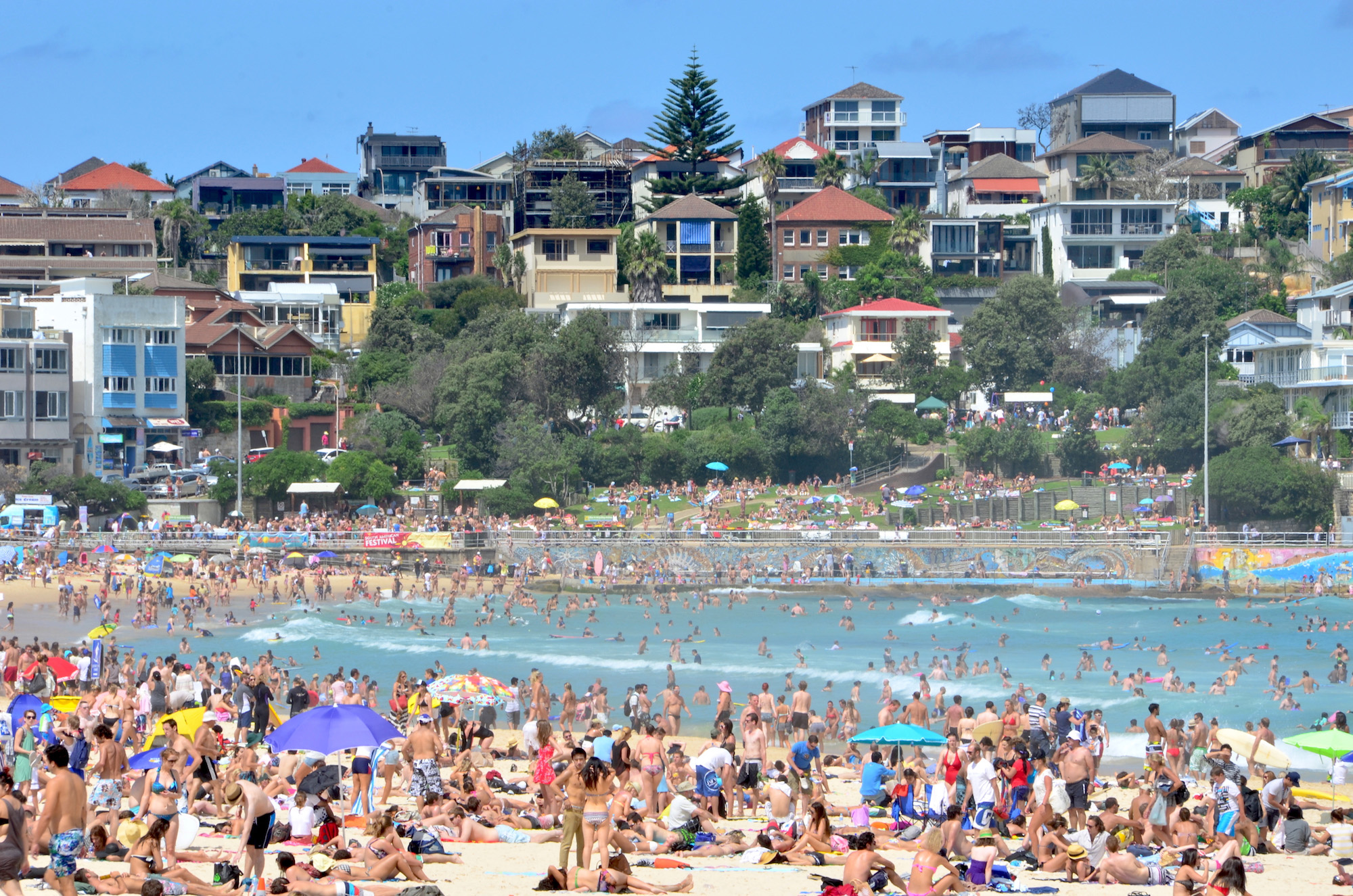 For me, this isn't even a question of Melbourne or Sydney—Sydney is the winner all the way. The Yarra River is nice, of course, but there's just nothing in Melbourne comparable to look back across the water to the Sydney CBD from Watson's Bay, or being able to swim at stunning Bondi Beach during the day, only to have drinks the The Opera Bar in time for sunset.
Day trips and excursions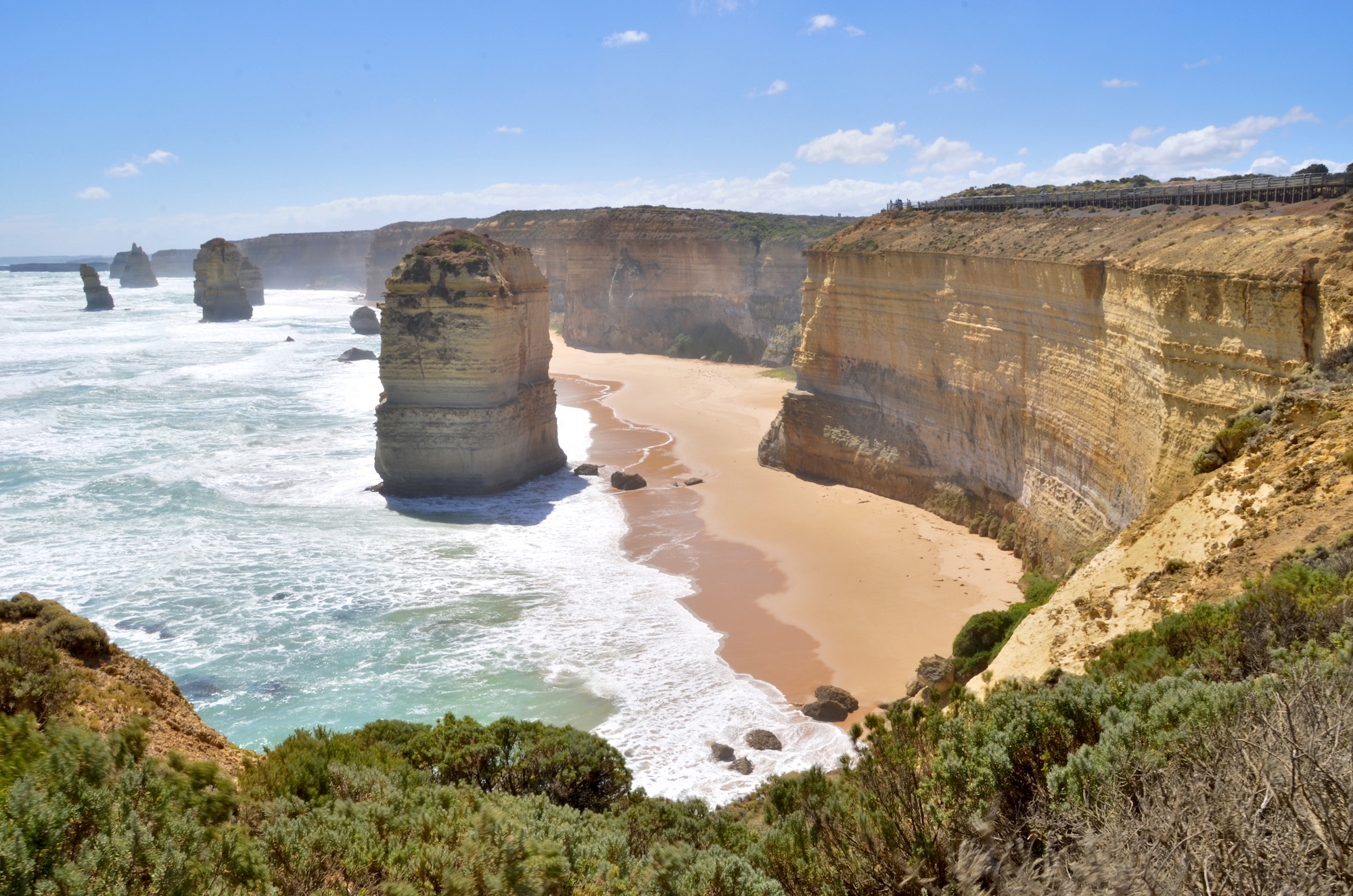 This is one area where I'd definitely give Melbourne the nod. While Sydney basically has only The Blue Mountains as a realistic day trip, Melbourne has many more options. Many tourists will spend a day or longer on The Great Ocean Road, but it's not the only game in town. My personal favorite of the others is Phillip Island, worth visiting (among other reasons) for a penguin population, although you can also visit various wineries in Victoria (the state to which Melbourne belongs) as day excursions.
Both of Australia's large cities are fabulous destinations, and are absolutely worth a visit if you have time in your itinerary. I actually think of Melbourne and Sydney as perfect foils to one another, especially if you can time your trip just right. For example, if you land in Sydney and depart Australia from Melbourne, your travel experiences between the two cities really heightens their contrasts.
There's also the element on when in your life you visit Sydney or Melbourne. As I explained earlier in this piece, the younger me vastly preferred Melbourne; aging made me more vulnerable to Sydney's charms. These cities are both essential destinations and are legendary in their own right, but appeal to different types of people, and represent different things therein.
Other FAQ About Sydney and Melbourne
Is Sydney better than Melbourne?
Sydney has better weather than Melbourne, and is a better destination for people who want to combine beach and outdoor time with city sightseeing, dining and nightlife, and who don't mind walking a well-trodden tourist trail. Melbourne, meanwhile, is all about its neighborhoods: If you aren't interested in digging deep into their culture or cuisine, you might not enjoy this city as much.
What is the main difference between Melbourne and Sydney?
Superficially, the main difference between Melbourne and Sydney is that Sydney is warmer and sunnier for much more of the time than Melbourne, which is often cold and/or rainy. Beyond that, I'd say that Sydney feels more cosmopolitan and international. Melbourne embodies both those qualities too, but I'd say more than that it's eclectic or even alternative, albeit not necessarily in a way that always seems universal or global.
Why is Melbourne so much better than Sydney?
People who prefer Melbourne often complain that Sydney's attractions are too mainstream, that its dining and nightlife are too tame and ordinary and that the beauty of its beaches and weather aren't enough to counteract how relatively boring some of its neighborhoods are. Melbourne, by their estimation, is so interesting because it's several cities, from hipster-filled Fitzroy to upmarket, coastal St. Kilda.
The Bottom Line
The best way to resolve the Sydney vs Melbourne debate is to visit both cities for yourself. Of course, if you're reading this post, chances are good that you either don't have time to do that, or simply don't have the inclination. Personally, if I had to choose, I'd probably give Sydney the edge in this fight. Melbourne has the cultural upper hand, and certainly wowed me during visits to the city when I was much younger. Sydney, however, simply offers the better total package, particularly when you consider the stunning landscape that surrounds it.