Although Thailand has countless islands, for many travelers, it all comes down to Phuket vs Koh Samui. These are not only Thailand's largest islands, but also its most popular, albeit for very different reasons.
While Phuket is known primarily for its large resorts, accessibility and variety of nightlife, Samui's reputation has alternated between its past history as a castaway idyll and the more upscale ambiance that defines it in the modern day. Many travelers visit both of these islands, if they're spending long enough in Thailand to do so.
If you're taking a shorter trip, however, the good news is that I'm here to delineate Phuket and Samui for you. The better news? No matter which choice you end up making, every trip to Thailand is life-changing.
How I Got to Know Phuket and Samui
I first visited Phuket more than five years ago, as a day excursion from neighboring Phang Nga province where I was visiting a friend. While I enjoyed the stunning panorama view from the Big Buddha viewpoint, I generally found Phuket's beaches lacking; the entire Patong area left a bad taste in my mouth, for both how built-up it was, as well as the seedy individuals who hung out there.
Samui, meanwhile, was an island I discovered right before Covid-19 shut down the world. Although I found areas of Samui like Chaweng and Bo Phut to be too busy for my taste, the island's lush interior and beaches such as Lamai and Nathon evoked the castaway mythology Samui seems to represent for many travelers of bygone eras, and also many older Thais. I returned to both islands immediately post-pandemic, and was surprised by how much more I enjoyed Phuket in particular, although I suspect this was simply because of how Thailand-starved I'd become.
Ways to Compare Samui and Phuket
Beaches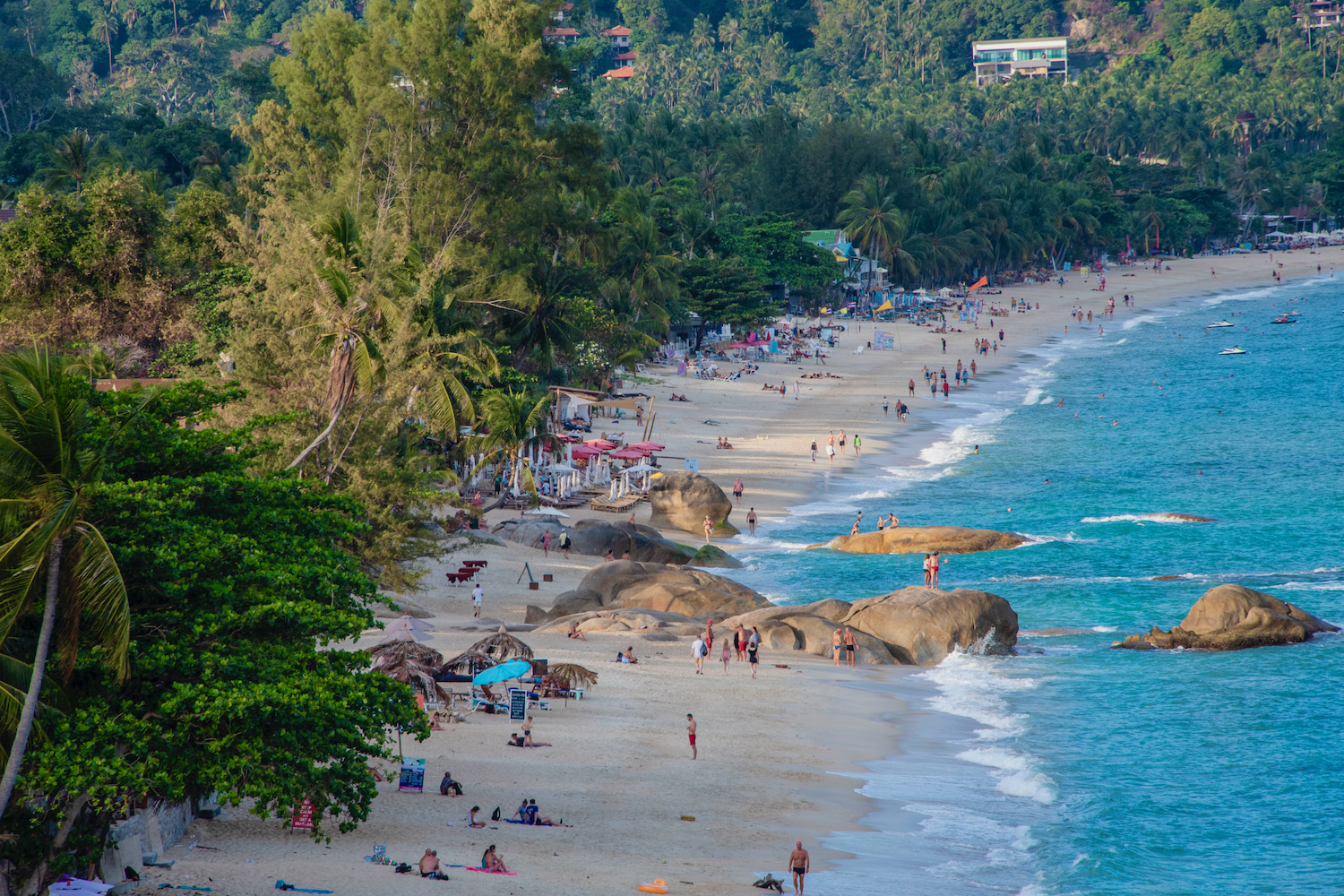 I'll be frank: Most of Phuket's beaches are average at best. This is especially true along the island's southwest coast, from Kamala down to Patong, Karon and Kata. While Nai Harn Beach near the southern tip of the island is somewhat more palatable, no Phuket beach compares to Samui sun and surf spots like Chaweng, Lamai or even Bo Phut, even though the latter is better for pictures than swimming or sunbathing.
If dining and drinks are high on your list of priorities when deciding between Phuket or Samui, both islands should satisfy you. While Phuket may have more options quantitatively speaking, and spread out in more areas (I particularly like more traditional markets and restaurants in Phuket Town), Samui offers plenty of restaurants and bars, especially in Chaweng. On this issue, the contest between Phuket and Samui is pretty much a draw.
Getting there and around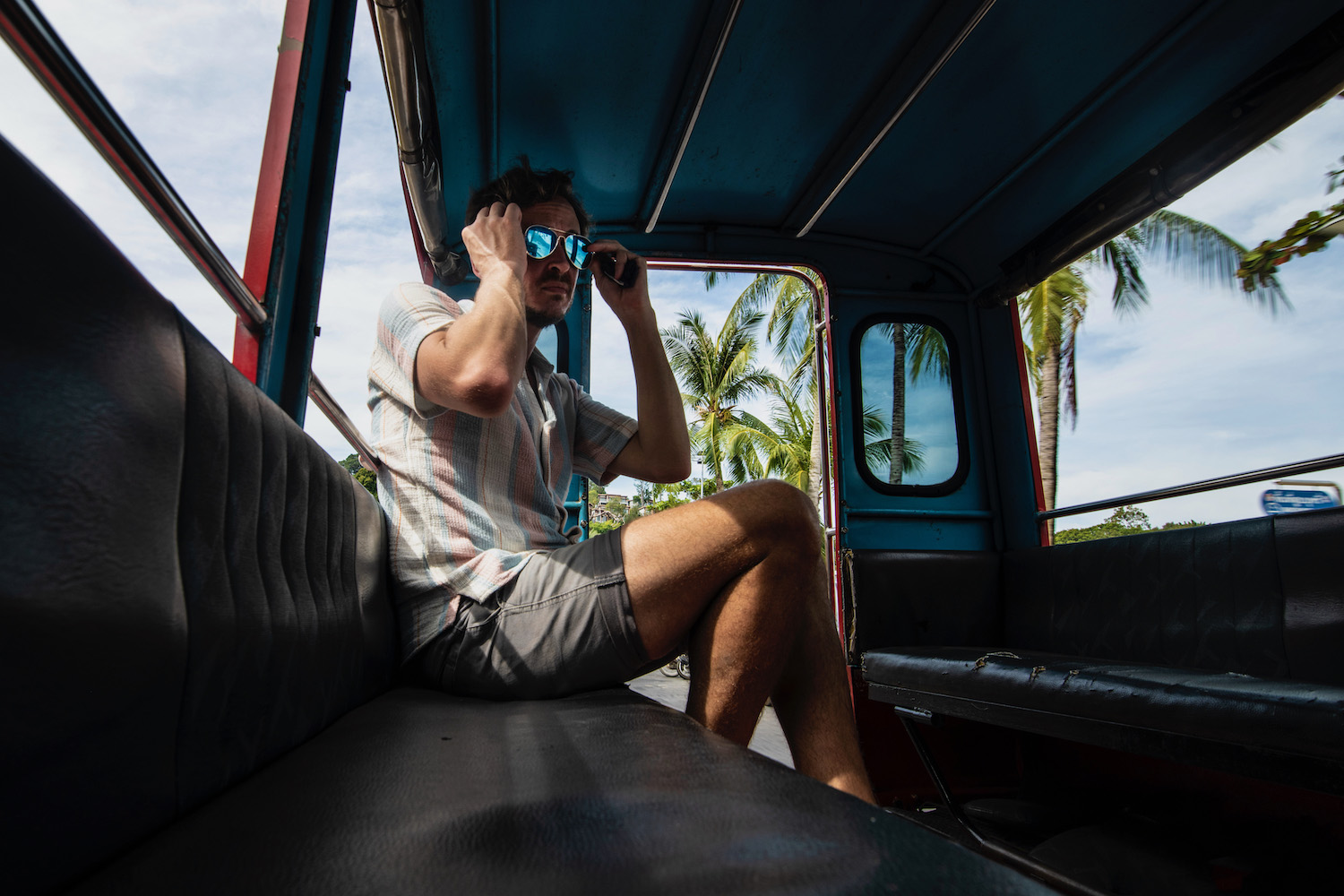 Although both Phuket and Koh Samui enjoy frequent flights from Bangkok and elsewhere in Thailand, it's cheaper and more convenient to reach Phuket; "boutique" airline Bangkok Airways has a monopoly on flights to Samui Airport. On the other hand, while Phuket should theoretically have more developed infrastructure, taxi mafias on both islands mean that getting around (assuming you don't have your own car or motorbike) is much more expensive than it should be.
Accommodation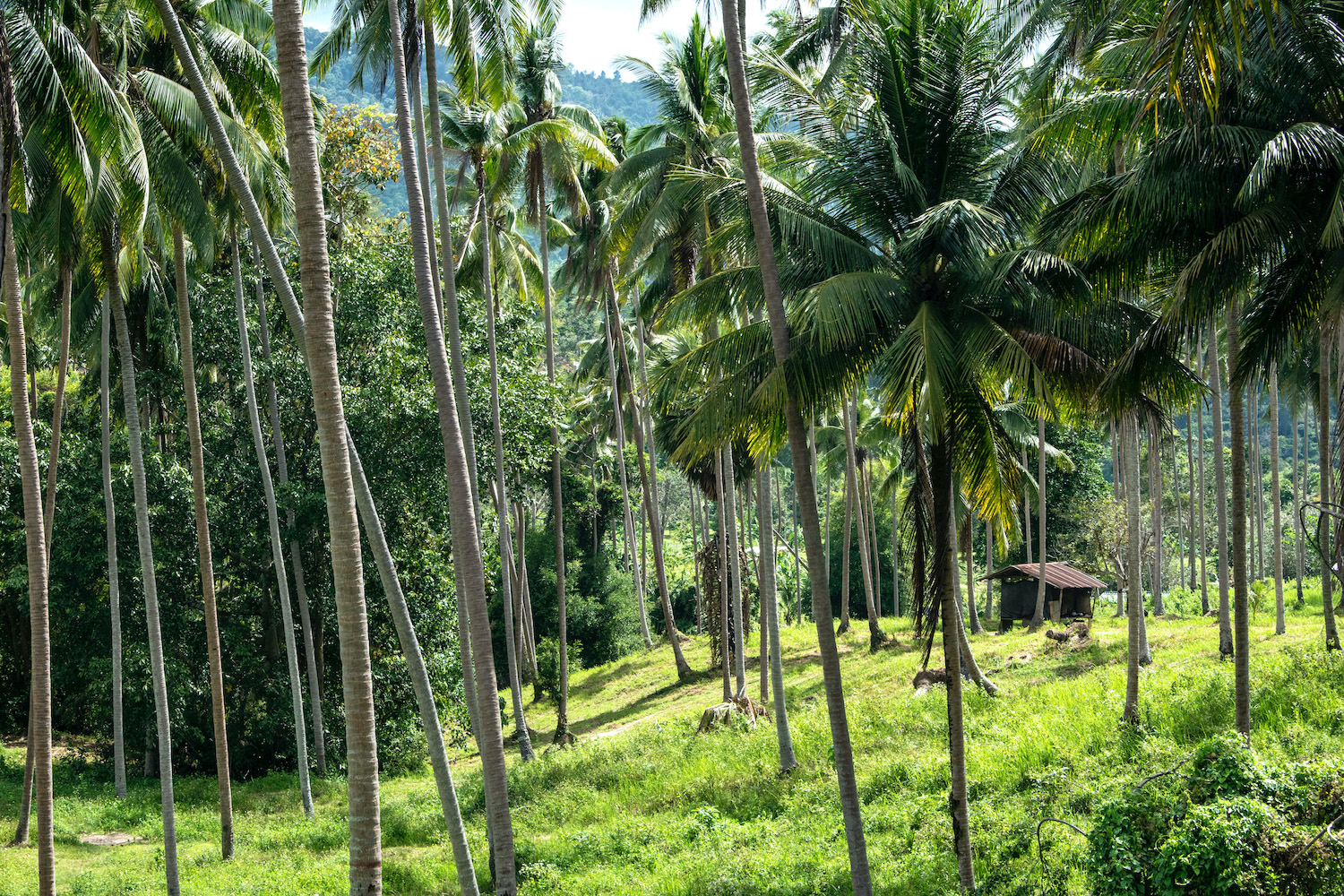 As was the case with food and beverage, the choice between Samui or Phuket is pretty much even when it comes to hotels. In Samui, for instance, you can choose between upscale villas like Pawanthorn Samui and more spartan accommodation such as Villa Tanamera. In Phuket, on the other hand, travelers who don't want a high-end beach resort such as The Nai Harn might find themselves more at home in the Sino-Portuguese shophouse in which you find Phuket Town's Casa Blanca Boutique Hotel.
Quantitatively speaking, Phuket offers more opportunities for day trips and onward excursions. These include nearby islands such as Koh Racha and the Koh Similan archipelago, as well as more distant ones like the Koh Yao and Koh Phi Phi island chains. In Samui, meanwhile, your main onward options are Koh Pha Ngan and Koh Tao, which I actually prefer to most Phuket day trips, particularly if you also include a trip to idyllic Ang Thong Marine Park.
How Many Days Do You Need in Phuket and Koh Samui?
Phuket is larger and has more attractions than Koh Samui, but I generally recommend spending 3-5 days in both. This is because of how I approach either island. In Samui, I tend to find 1-2 places to hunker down and enjoy myself, while I generally take a more exploratory approach to spending time in Phuket—I'm rarely in the same spot for more than a day.
Approaching Samui vs Phuket as gateways versus self-contained destinations, meanwhile, I'd probably say a week in each is appropriate. In the former, this allows you to spend a couple nights each on either Koh Tao or Koh Pha Ngan. In Phuket, meanwhile, having a week in the area could mean the opportunity to travel onward to Koh Yao or Koh Phi Phi, or even all the way across the water to Krabi.
Other FAQ About Samui and Phuket
Is Phuket or Koh Samui better?
Personally, I find Samui more enjoyable than Phuket due to its better beaches and slightly more relaxed, rural vibe. On the other hand, many travelers prefer Phuket because it's more accessible and has a greater variety of hotels and resorts. Ultimately, choosing between Samui and Phuket is really a matter of determining the priority of your trip to Thailand and squaring that with the reality of either island.
Is Phuket or Koh Samui cheaper?
If I'm honest, both Phuket and Samui are pretty expensive as islands in Thailand go. Due to their popularity, accommodation in both islands is expensive; taxi mafias mean you're going to pay 300-400 Baht for a one-way journey on either island. In all, you'll be lucky to visit Samui or Phuket without spending at least 100 USD per person, per day, and probably a lot more.
What is the best island to stay in Thailand?
My favorite beach destination in Thailand is not an island at all, but rather Railay Beach in Krabi. This, of course, is taking into account other things besides the beach (or island, as it were) itself. If we're just talking about the quality and beauty of the sand and water, the Similan Islands (which are just off the coast of Phang Nga province) are home to the best beaches and most gorgeous island scenery in Thailand.
The Bottom Line
I hope I've helped making the impossible choice between Phuket and Koh Samui a bit easier for you. While both these islands are rightly famous in their own right, most travelers find they highly prefer one island to another. I personally give Samui the slight edge due to better beaches and less sleaze, although Phuket's accessibility makes it a winner for many travelers, in spite of its less desirable characteristics.