You're likely not going to be flying into Australia from Europe or North America simply for a weekend in Sydney. However, if your itinerary only allows for a couple of days here, why not structure them like a weekend. Spend "Saturday" in the immediate city center, enjoying views of the Harbour Bridge from either side of it, eating in Chinatown and having cocktails at the Opera House. Spend "Sunday" on the beach in Bondi, or at Taronga Zoo.
3 days in Sydney
Three days is probably my ideal answer for how many days in Sydney to spend. This allows you to expand on your plan for spending 2 days in Sydney, however you see fit. Some travelers may stay mostly within the city limits, exploring other suburbs like Newtown and Manly in addition to the places listed above. Others may take excursions, namely into the stunning and picturesque Blue Mountains.
Sydney for a week
Likewise, there are many approaches to spending a week in Sydney. Some travelers will go full-throttle tourist the entire time, exploring every nook and cranny of Sydney with a fine-toothed comb. Others will rent an Airbnb and live the local lifestyle, only sprinkling in tourist attractions as necessary. The key about spending a week in Sydney (or longer) is to pace yourself, and to set a clear intention.
Sydney as a base
Alternatively, rather than setting a specific number for how many days in Sydney you should spend, you may consider your time in Sydney from a structural perspective. One way to do this is to use Sydney as a base for travel in New South Wales. Get an apartment (preferably an affordable one) somewhere in the city, and come back to it after 1-2 day trips to regions, for example to coastal Coffs Harbour or Byron Bay.
Sydney bookends
Another way to do this is to enjoy short spurts in Sydney at the beginning and end of your trip—think of these as bookends. For instance, after landing at Sydney Airport, you may spend two nights in the city, enjoying the CBD for a full day before jetting off elsewhere in Australia. Then, you'll come back again before you leave the country, saying your goodbyes on the golden sands of Bondi Beach.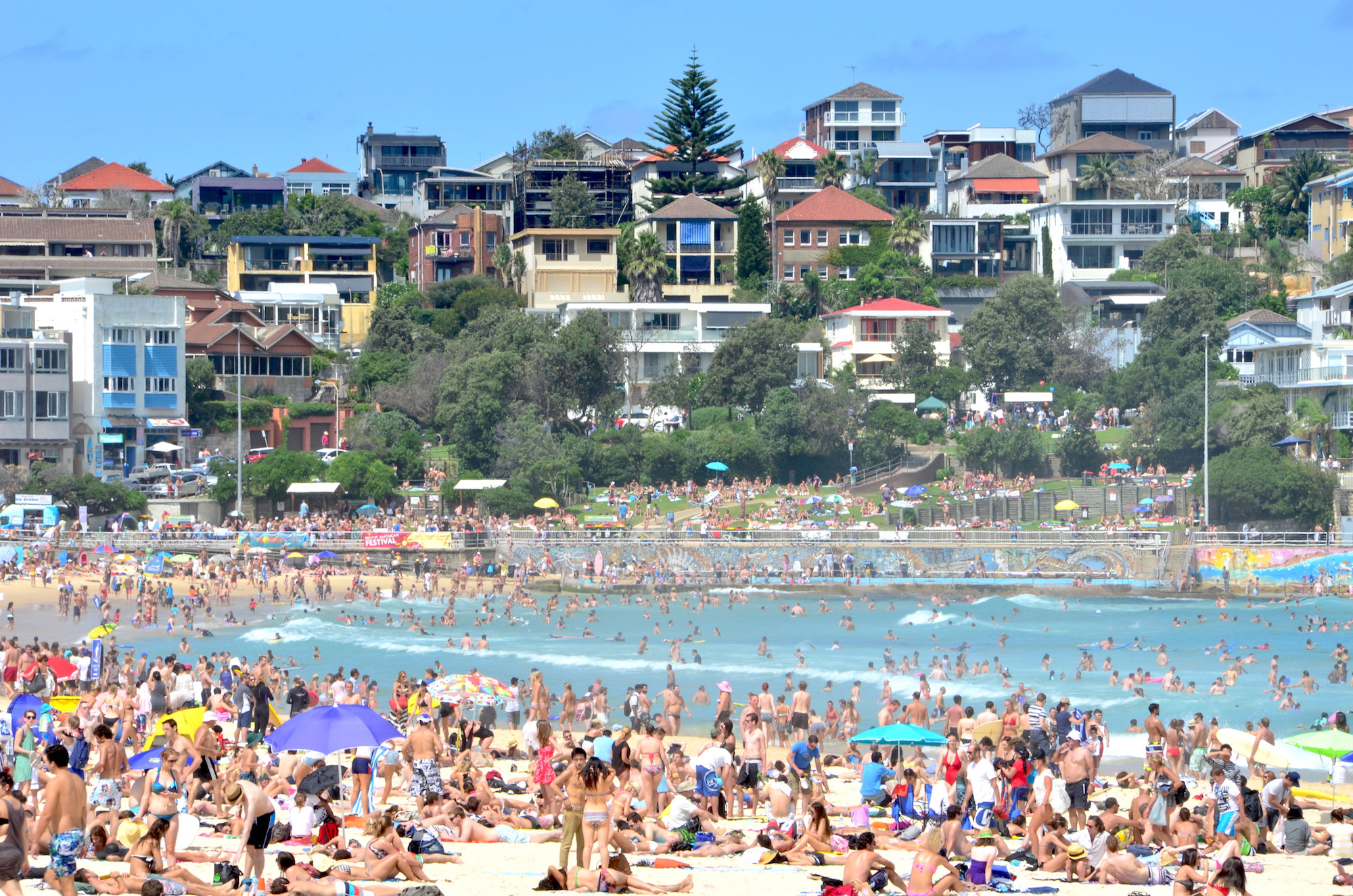 Is Sydney Worth Visiting?
This might seem like a ridiculous question to ask, given that Sydney is Australia's largest and most famous city. There are few more iconic Australian images than the Sydney Opera House and Harbour Bridge, and few more internationally recognized landscapes than Bondi Beach. Still, some people wonder whether they should visit Sydney, given how massive the rest of Australia here.
This just hammers home why it's so important that you're precise with how many days in Sydney you choose to spend. For instance, if you have just a couple of weeks in Australia, you might bookend it with Sydney, spending a night or two in the city on the way in, and maybe another one on the way out. It's not if you visit Sydney when you come to Australia, it's how you do it.
Other FAQ About Your Trip to Sydney
What can you do in Sydney for 3 days?
Three days is really the perfect amount of time to spend in Sydney. This gives you one full day in the CBD and around the Opera House and Harbour Bridge, a day to enjoy Bondi Beach, Taronga Zoo and/or Newtown and the opportunity for a day trip to the Blue Mountains.
The Bottom Line
I don't know about you, but I couldn't be happier that discussions about how many days in Sydney I should spend are finally relevant again! While I don't think I'll travel to Australia before about February or March of 2022, I'm already imagining myself at my favorite places in Sydney, whether that's enjoying the view of the Bridge and Opera House from Luna Park, sunning myself at Bondi Beach or drinking at trendy bars in Newtown. This is to say nothing of day trips into the Blue Mountains!