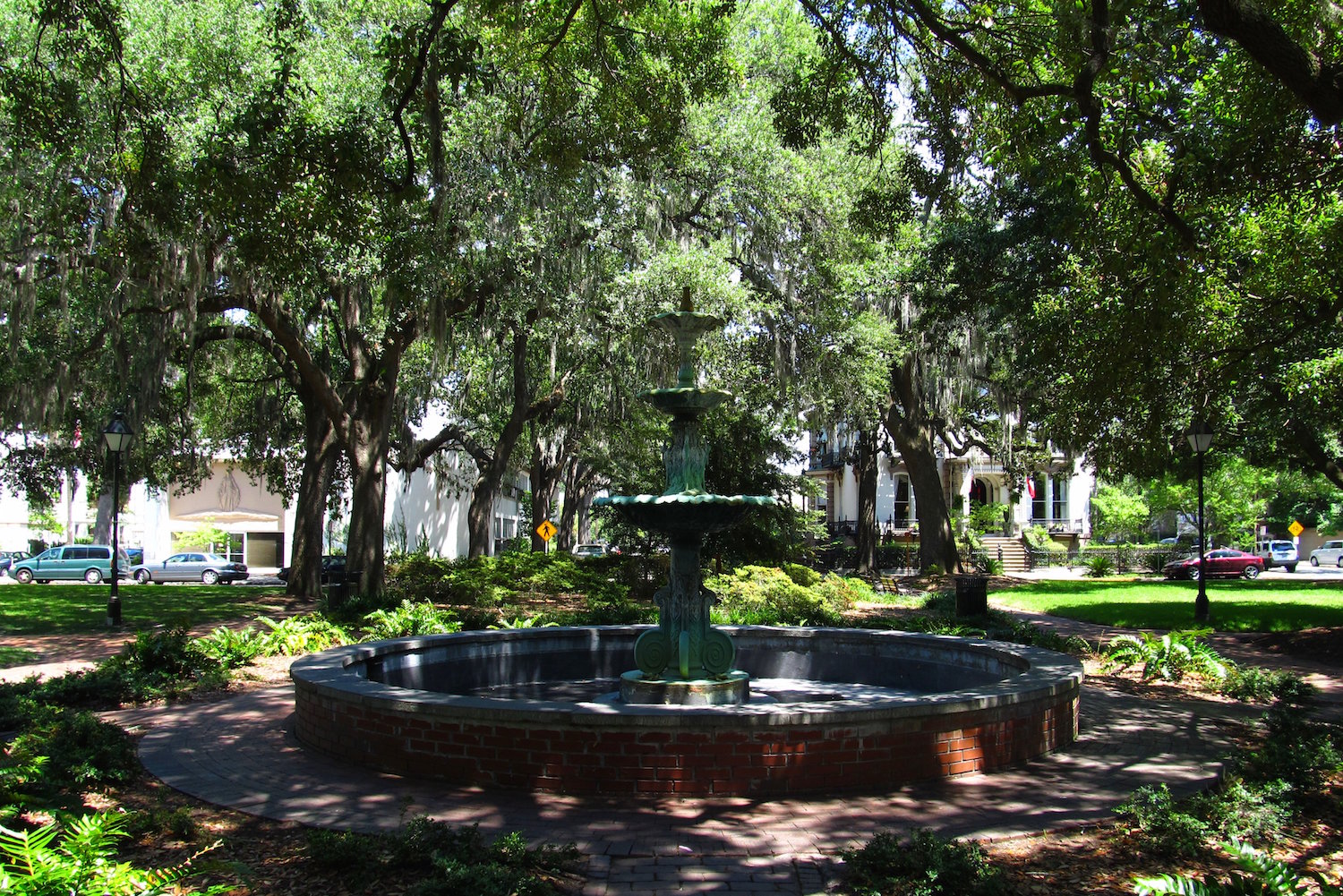 Steeped in history, mired in mythology, and blessed by some of the most beautiful scenery in North America, Savannah is one of the most magical cities in the United States, to say the least. Whether you come to experience the heritage of the old South, to stand on the cutting edge of art, design, and technology, or simply to walk under the picturesque Spanish moss, you could easily spend a lifetime in Savannah and never see it all.
Thankfully, and perhaps paradoxically, you can see a spectacular cross-section of Savannah in just one day.
Watch the Sunrise Over the Savannah River
Make your way north through Savannah's downtown by the early light of dawn, but don't feel regretful for walking past all those incredible historical buildings. After you see the sun sparkle on the shiny surface of the Savannah River, do an about-face and set out for Savannah's most impressive sights, such as The City Market, Calhoun Square, and Forsyth Park. If you happen to be in Savannah on a Sunday morning, cap off your morning with a Sunday Brunch River Cruise.
Lunch Amid Savannah's Storied Past
Speaking of food, it's time for lunch, so head to River Street, which is not only one of Savannah's most picturesque strolls, but also one of the surest bets for a delicious Savannah lunch. Enjoy sumptuous, traditional southern fare at restaurants like The Olde Pink House and Cotton Exchange Tavern, or enjoy fresh seafood at the aptly-named Vic's on the River.
After lunch, continue exploring the city by foot, marveling at the Antebellum-style mansions and plantation houses that take you back to the era of decadence that existed before the Civil War. Stop in at the Telfair Museum of Art, which not only memorializes Savannah's storied past — a recent exhibition spotlighted female artists of Savannah in the early 20th century — but also brings in national and global exhibitions.
Have a High-Art Afternoon
Speaking of art, there are few better places to stand on its cutting edge that at the Savannah College of Art and Design, also known as SCAD. Even if you're not an aspiring designer, head to the SCAD Museum of Art for a peek into the work of some of the most brilliant minds in the world, a futuristic spectacle that contrasts with and yet perfectly complements the timeless history of surrounding Savannah.
Sleep in a Savannah Landmark
Savannah, according to residents and visitors alike, is haunted. Whether or not you believe that, you owe it to yourself to stay in one of Savannah's historical homes, such as Kehoe House and Eliza Thompson House.
Indeed, a visit to Savannah is not just a visit to one of the most beautiful and heritage-rich cities in the United States — it's your ticket to another time entirely, from the distant past to the far-away future, and to a present moment you'll wish would never end.