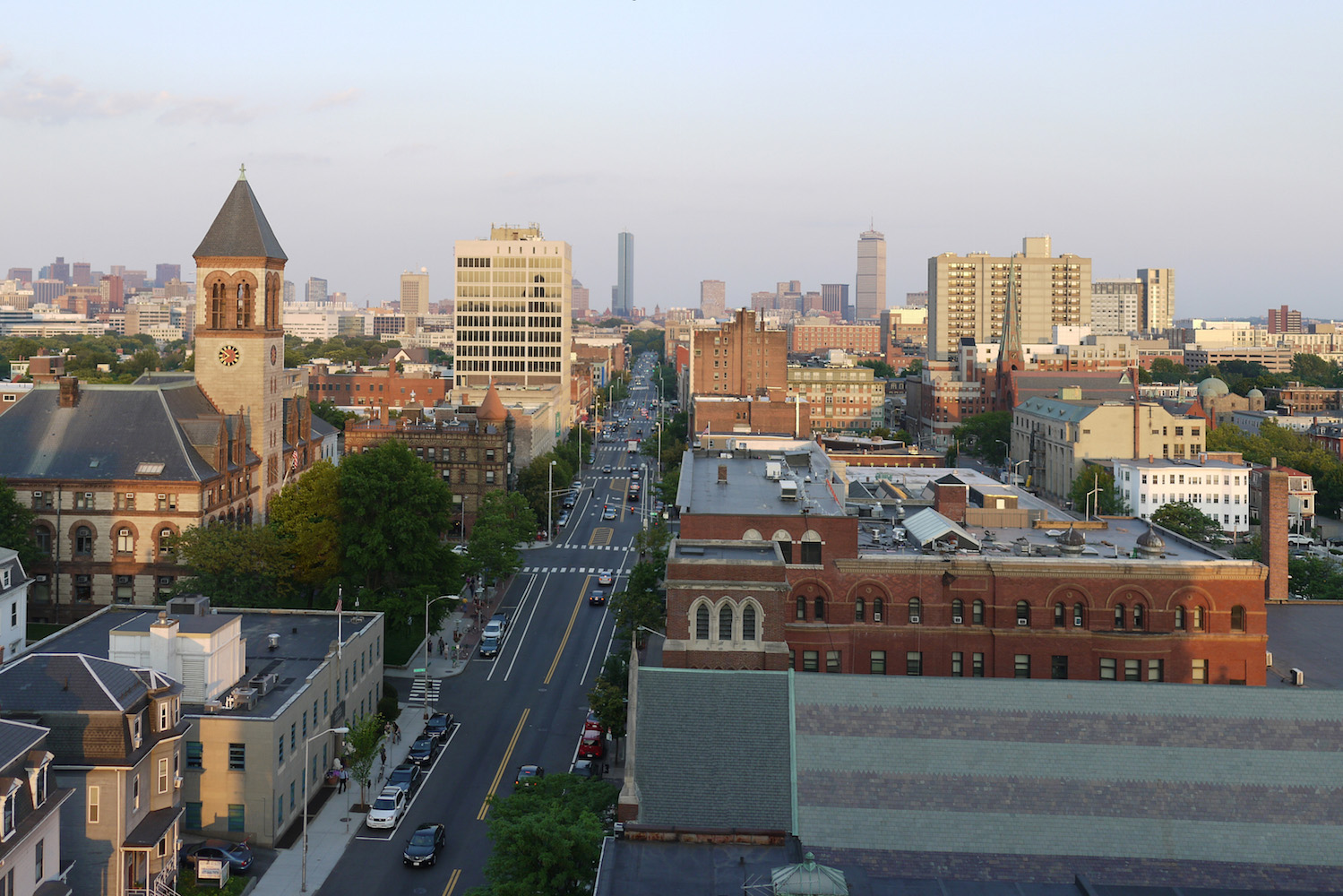 Although it's home to legendary institutions of learning like Harvard University and the Massachussetts Institute of Technology, or MIT, the city of Cambridge, MA largely sits in the shadow of larger Boston, just to its east. Who can fault anyone for that? Boston is one of the most dynamic, lively cities in the country, to say nothing of the nearly four centuries of American history that runs through its streets.
Cambridge definitely merits a visit, however, even if you can only manage to swing a day trip.
Breakfast and a Bike Ride
If you're an extremely early riser, you could walk down to the Charles River and quite literally greet the day as the sun rises, with Boston's skyline in the distance. If not, instead begin your day in Cambridge at the city's central Inman Square, and a hearty meal at the cozy S&S Restaurant. Breakfast is available all day here, which you should remember if you get another hankering for eggs later in the day.
After fueling up, stop by one of the kiosks for Boston's Hubway Bikes bikeshare system (which has several stations in Cambridge) and get a bike to begin exploring the city. One historical way to begin would be to follow the African-American Heritage Trail, which follows 20 inspirational black leaders throughout Cambridge's history.
Mid-Day Sightseeing
You don't usually think of Cambridge as a tourist mecca in the same way you would for Boston, and while Cambridge certainly has a smaller, local feel than its gargantuan cousin to the east, there's plenty to see here. From structures like Cambridge City Hall and the Great Dome at MIT, to museums like the Fogg Art Museum and the Harvard Museum of Natural History, Cambridge has plenty to stimulate your eyes and your mind.
If you aren't able to make sunrise, head toward the Charles River, but stop at a supermarket along the way to gather picnic supplies. Magazine Beach Park is a picturesque place to enjoy an outdoor lunch – if, that is, you don't head back toward Inman Square and its many restaurants, some of which feature outdoor seeing.
Goodnight, Cambridge
Depending on how long you lounge in Magazine Beach Park, head back toward the center of town to spend the rest of your afternoon hitting up some of Cambridge's famous book shops. From Porter Square Books to McIntyre and Moore Bookseller, Cambridge remains a bastion for "real" books well into the digital age. You might be shocked at some of the titles you find.
As the sun begins to set on your day in Cambridge, weigh up your option. If you're just taking a day trip from Boston, you might watch the sun disappear behind the Harvard Campus and, as the oranges, pinks and purples fade out of the sky, head back to the city. Regardless of whether you stick around to enjoy Cambridge's famous nightlife, you'll feel – in the best way possible – like you've spent more than one day in Cambridge.
Main Image credit from https://www.flickr.com/photos/madprime/7417429838/