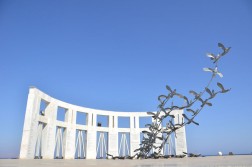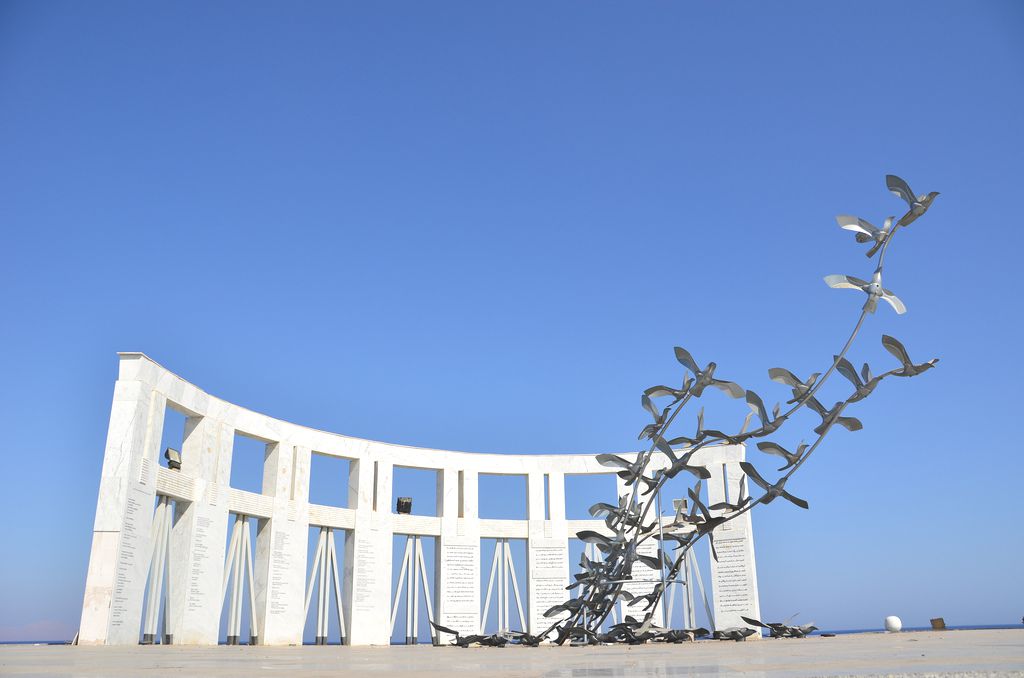 Traveling long term can be a daunting one, especially if your overall travel experience is limited. When I decided I wanted to make travel my lifestyle, I had already been to India twice and Europe three times. Still, the thought of leaving everything I knew behind terrified me.
If I've learned one thing about traveling over the past several years, it's that travel is very much a process. Today, I'm going to explain the first step of the travel process to you: Get the ball rolling.
If your ultimate goal is to travel long-term, the first step you take to achieve this is making a short-term travel goal. And I don't just mean mentioning in passing that you want to travel — if you truly want to take flight, set a specific travel goal you are 100% committed to achieving.
Why Aren't You Traveling?
Of course, you can't set just any travel goal — you don't only want to take one trip, do you? Instead, your short-term travel goal should directly address the reason you aren't traveling long-term.
My dilemma in 2009, when I decided I wanted to travel long-term, was one many of you are probably facing as well: I had no money; and I had no employment prospects that would afford me both the money I needed to travel and the time required to travel.
It didn't take me long to realize my best bet for curing both of these ails would be to move to Asia to teach English. English teachers in Asia not only earn a high salary compared to their costs of living, but also typically enjoy plentiful time off. Asia is likewise a great base for travel in exotic destinations. I didn't want to teach English forever, but I knew it would be the best way to get the ball rolling.
The great thing about living abroad, whether you teach English, work another job, study, or even volunteer, is that it's a travel experience in and of itself. From the moment you step off the plane, you are completely immersed in a foreign culture. Even if you can't afford to get out of the city or country immediately, you are traveling by default.
So, why aren't you traveling? Once you figure that out, set a goal that addresses this reason and allows you to take a trip, even if it isn't your final destination.
Do Your Research
If you go to a shooting range, it's impossible to hit a target if it isn't, you know, marked. Likewise, your chances of achieving a non-specific travel goal are slim to none. The easiest way to fine-tune a general travel goal is to research your options and decide which is best for you.
Although the majority of first-time teachers head to China or Korea, where salaries are high and costs of living are low, some head to Japan or Southeast Asia instead. Likewise, you must decide if you want to work at a private English center or a government school, and whether you want to teach kids or adults.
Initially, I interviewed and accepted a job with a private English school outside of Seoul, South Korea. I would be teaching children and earning a salary of about 2.1 million Korean won per month, which was about $2,000 when I first applied for the position in January.
If all went as planned I would be flying to Seoul on April 1, about a week after returning from my trip to India. Unfortunately, it didn't all go as planned: Not only did the won plunge against the dollar, lowering my would be salary by 25 per cent, but further research indicate that the school I chose had a terrible reputation.
Disappointed and disheartened, I decided to put my goal on hold until the end of the summer, which ended up being much to my detriment. My employment prospects in the U.S. remained just as dismal as they had been; and without a specific target in mind, my short-term goal to teach English in Asia was essentially a pipe dream.
Eventually I snapped out of my funk and decided, after a morning of online research in August, that procuring employment with EF in China was my best option. I submitted my application, then read and watched everything I could find about Shanghai.
The more learned, the more certain I became that my journey would begin there, even though I hadn't so much as been contacted. I pictured myself walking along the Bund and taking in the skyline of Lujiazui between classes.
Doing research and learning specific details helps you make your travel goals specific enough that achieving them is a matter of connecting the dots.
Shout It From the Rooftops
Ironically, I've found that achieving a goal is much easier if you feel that you are obligated to achieve it. Telling others about your goal makes you feel like achieving it is not only an obligation to yourself, but also to them.
The morning after I submitted my application to teach English in China I headed over to Rio Rita, the East Austin coffee shop where my good friend Seth was working. Seth had become increasingly concerned about me during my half-year of unemployment, and I was eager to tell him that I had come up with a solution.
I didn't think about what I was saying as I walked up to the counter. "So, I'm going to move to Shanghai and teach English," I said. "I even applied for a job already, and I think I have a good shot at getting it."
Of course, I had no tangible reason to believe I had any "shot" at getting the job — remember, at this point, that only around 24 hours had passed since I submitted the application — but I didn't allow myself to enter negative thought patterns.
Indeed, within a few days of my having applied for the job, I told nearly everyone that would listen about my plans, first friends, then family members and even some strangers who probably didn't care to know.
Would I get the job, or even a response from the company? I didn't know for sure — but since most of the people I knew and loved were under the impression that I did know for sure, turning back was no longer an option.
Dealing With Haterade
Announcing grand plans to others is a great motivator for yourself, but the reaction you receive from them, at least initially, is unlikely to be positive.
In the case of Seth, whom as I mentioned is a good friend of mine, this came in the form of a simple "Cool, man." Most of my family members rolled their eyes, skeptical that I would back out of China as I'd done for Korea, even though they knew my very sensible reasons for having bailed on Korea.
Some responses were downright hateful. One of my neighbors, who'd heard about my plans as I was telling another neighbor I knew much better, seemed almost angry. "Why the hell would you want to move to China? It's polluted, they have no human rights and Asian people are disgusting. Plus let's be honest: Why would they give the job to someone like you?"
Of course at the end of the day, no one's "Haterade" ended up mattering: A week after I applied for the job, I got an emailing indicating the company was interested in an interview; the following Wednesday, I had a job offer and an employment contract waiting in my inbox.
The best way to deal with any hate you receive in the wake of stating your travel goal is to take steps toward achieving it.