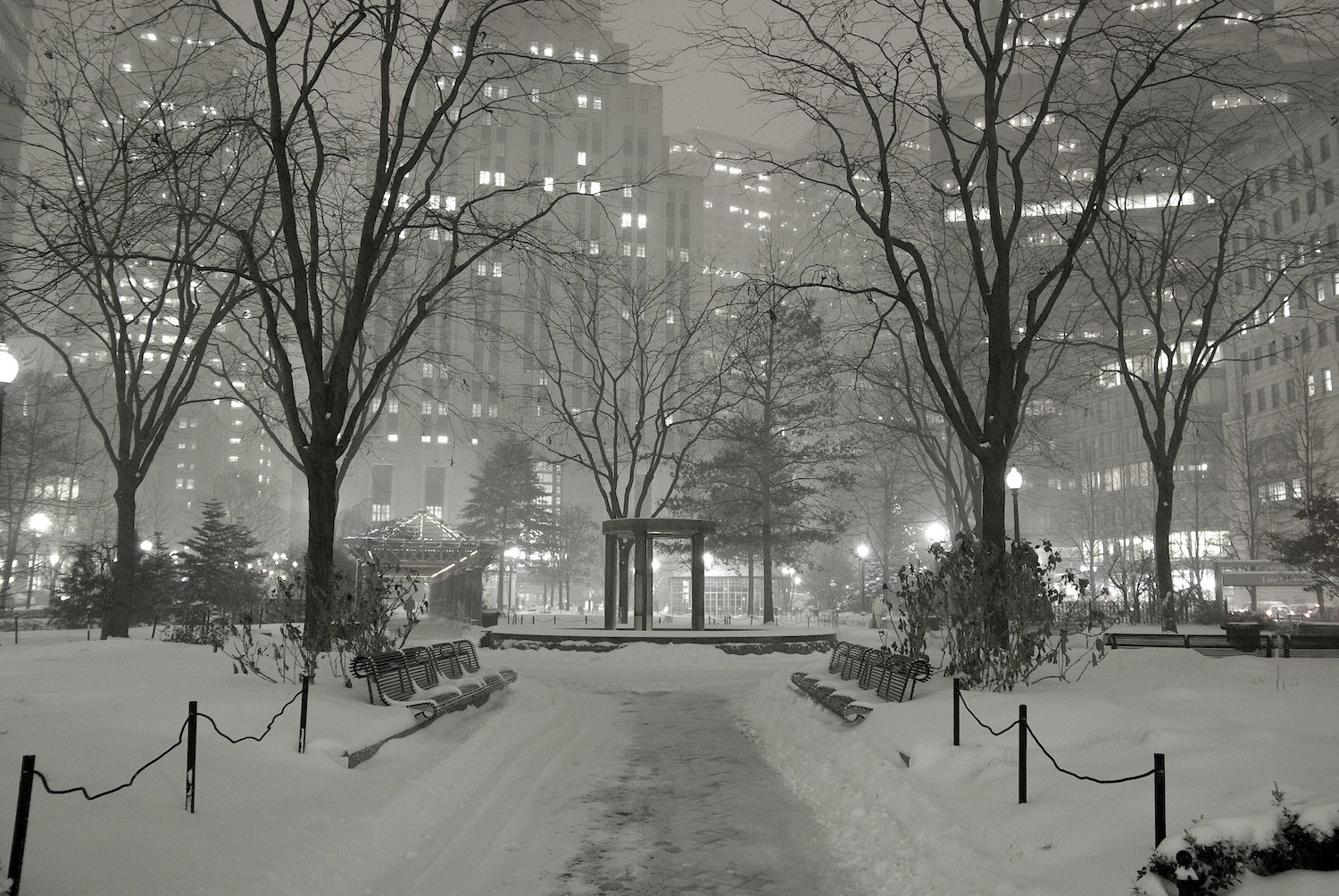 When you think of traveling to New England, you probably think of autumn, when bursts of red, orange and yellow ignite on trees throughout the region. One thing you might not realize is that New England is also a beautiful, delightful place to travel in winter. Just make sure to pack your warmest clothes—you're going to need them. Then again, New Englanders are such warm people you might forget it's wintertime.
Warm Your Soul With Wine
New England is no Napa Valley, but that doesn't mean you can't enjoy delicious wine here. While winter is the wrong time to tour the lush vineyards of Flag Hill Wineries, which is located just outside of Portsmouth, NH, it's the perfect time to warm up inside with a glass of pinot noir or cabernet. Chances are you're going to need it, given that Portsmouth's average winter high is a chilly 33ºF.
Catch a Broadway Show Off Broadway—Way Off Broadway
New York City is a four-hour drive from Providence, but when you spend your winter in Rhode Island's capital, you don't need to bother with Broadway. That's because the Providence Performance Arts Center boasts a spate of legendary performances, from holiday classics like The Nutcracker, to your favorite musicals from on and off Broadway, to stand-up comedy performances, concerts and more.
Explore Vermont's Lake Champlain Valley
If cold and snow doesn't intimidate you, New England's got plenty of Great Outdoors. For example, Vermont's Lake Champlain Valley (not to mention, the lake itself) offers plenty of winter ambiance, even if you prefer to build things out of the snow instead of skiing on it. The best part about the valley is that it's just a stone's through from Burlington, with its wide variety of hotels and busy airport.
Brave a Winter Sea Breeze
Connecticut's coastline is less famous than those of its neigbhors, but the coastal community of Mystic was at the forefront of 19th century shipbuilding and seafaring. While it will probably be freezing when you vist the open-air museum at Mystic Seaport, the trade-off is the incredible amount of knowledge you'll acquire, to say nothing of what great photo ops the authentic reconstructions afford.
Dine on Succulent Maine Lobster
"Lobster" is almost certainly the first word that comes to your mind when you think of Maine, but one fact that might surprise you about Maine Lobsters is that their primary season is in summer, not winter. In spite of this, a juicy Maine lobster makes for the perfect winter meal, particularly if you stay in Bangor. While it's difficult to imagine any lobster from Maine's cold waters tasting less than incredible, the ones one offer at McLaughlin Seafood have earned particularly notable accolades.
With activities as hot as these ones, who cares how cold it's going to be this winter in New England? If these suggestions haven't yet warmed you up to the idea, keep this final fact in mind: Rates on hotels throughout New England are uniformly lower during winter, since it's the low season.
Main image credit: https://commons.wikimedia.org/wiki/File%3A2007_Boston2116453076.jpg.