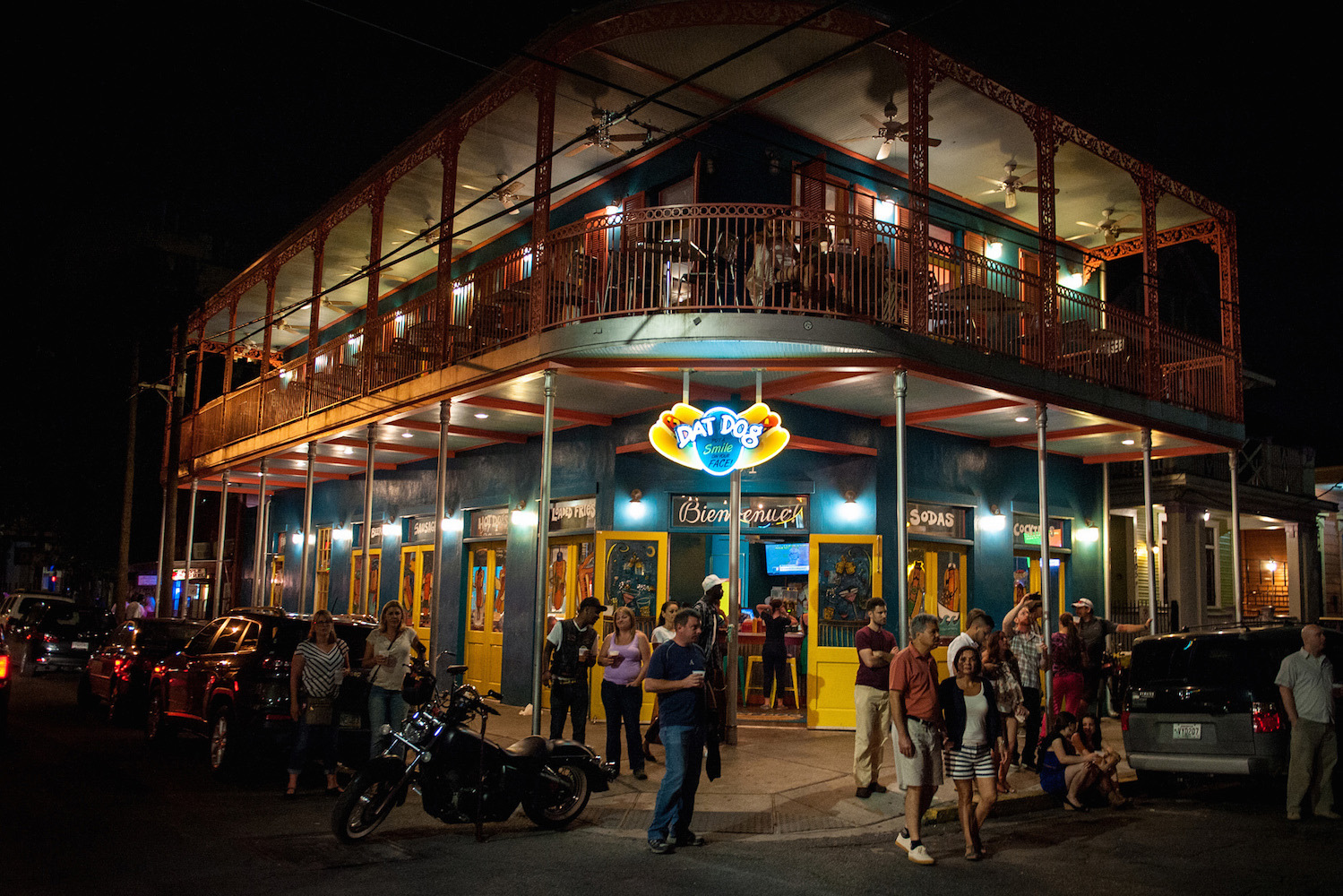 If you were to ask most people about New Orleans, many would respond with just two words: "Mardi Gras." The winter party, to be sure, is a huge tourist draw for the city, to say nothing of its impact on New Orleans' global recognition. Whether beads aren't your thing or you simply can't take off in early February, you needn't head to New Orleans for Mardi Gras if you want to party.
French Quarter Festival
Although New Orleans is famous for its year-round warm weather, temperatures can still run slightly cold during Mardi Gras time. Whether it's fear of the cold or fear of the crowds that scare you away from Mardi Gras, you can experience a very similar sort of party by waiting a few weeks, until mid-April, when the self explanatory French Quarter Festival takes place each year. Centered around everyone's favorite district of New Orleans, the French Quarter Festival is a grand celebration of the sights, tastes and faces of New Orleans.
Jazz Fest
New Orleans is almost as famous for its jazz as it is for its parties, so why not combine the two? Jazz Fest, as the New Orleans Jazz and Heritage Festival is often abbreviated, takes place just a couple weeks after the French Quarter Festival, in late April or early May every year. In addition to the live jazz music that plays for the 10 blissful days, you'll also enjoy local crafts, food and non-musical performances when you attend, to say nothing of the beautiful weather that blesses NOLA around this time of year.
Tales of the Cocktail
If there's one thing that unites all of New Orleans' many parties, it's drinking, which makes July's Tales of the Cocktail perhaps the epitome of what it means to party in the Big Easy. Tales of the Cocktail is open to the general public, but is actually a gathering – the nation's largest – of bartenders and other professionals in the alcohol sales and service industries. In addition to having delicious drinks made by experts, you might even learn a thing or two you can take back to your home bar.
Southern Decadence
The yin to Mardi Gras' proverbial yang, Southern Decadence takes over New Orleans' French Quarter every holiday weekend, drawing thousands of visitors and making hotels hard to reserve. Like Mardi Gras, Southern Decadence involves a rowdy parade and lots of dancing in the streets. Although Southern Decadance welcomes visitors from all walks of life, you should keep in mind that it started as an LGBT festival, and the vast majority of its atendees come from this community.
The best part about New Orleans? You needn't visit during a special event to party wilder than you ever would at home. So, if you can't visit any of these festivals, don't fret — just GO!
Image credit: https://www.flickr.com/photos/brianlauer/