2017 is drawing to a close and as I mentioned in a recent article, Canada has been one of this year's hottest destinations, having spent the past 12 months celebrating its 150th birthday. From the Atlantic to the Pacific to the Great Lakes, Canada truly pulled out all the stops in 2017.
With this being said, certain places in Canada remain evergreen in their appeal to travelers, no matter which year you happen to drop in. With a vast landscape and attractions such as Banff National Park and the Bay of Fundy scattered across it, Canada's reputation as a top road-tripping destination is well-deserved.
Given Canada's diverse landscape and culture, it's difficult to include just five places on this "best-of" list. I've given it my all, however, and I'm certain you'll agree with the choices I've made.
Montreal, Quebec
Montreal is a perfect clash of cultures. Admire 17th-century architecture in Old Montreal, or walk amid downtown's futuristic skyscrapers. Since the city is in Québec, it's also an embodiment of the beautiful marriage between French and British heritage. Aside from this, Montreal is an unbeatable hub for entertainment. Whether you're into world-class shopping complexes by day or legendary parties by night—or both, for that matter—this city has got it covered.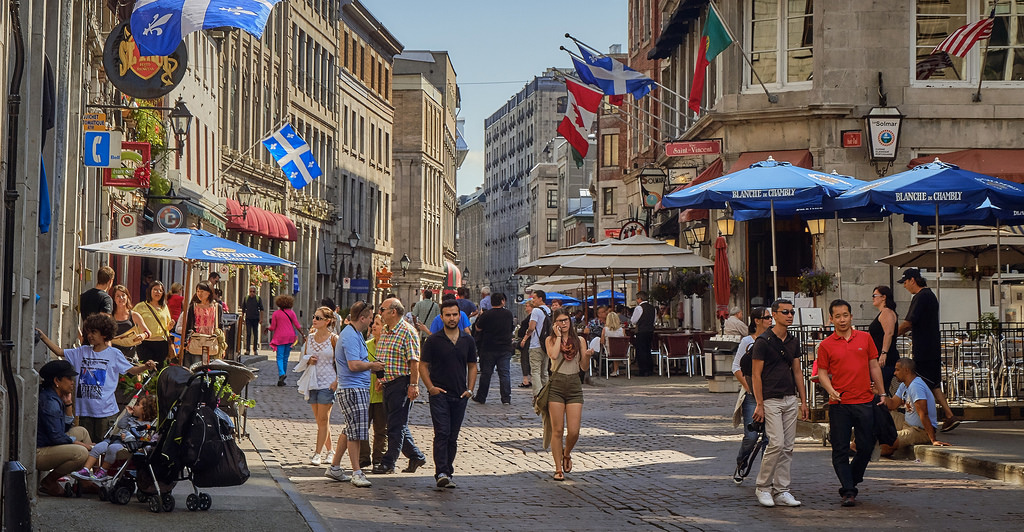 Victoria, British Columbia
If Montreal is known for retaining the French flavor of colonization, then the same can be said of British culture when its comes to Victoria, located on Vancouver Island in British Columbia. The inner harbor of Victoria has been wonderfully developed over the years, making the most of its natural splendor.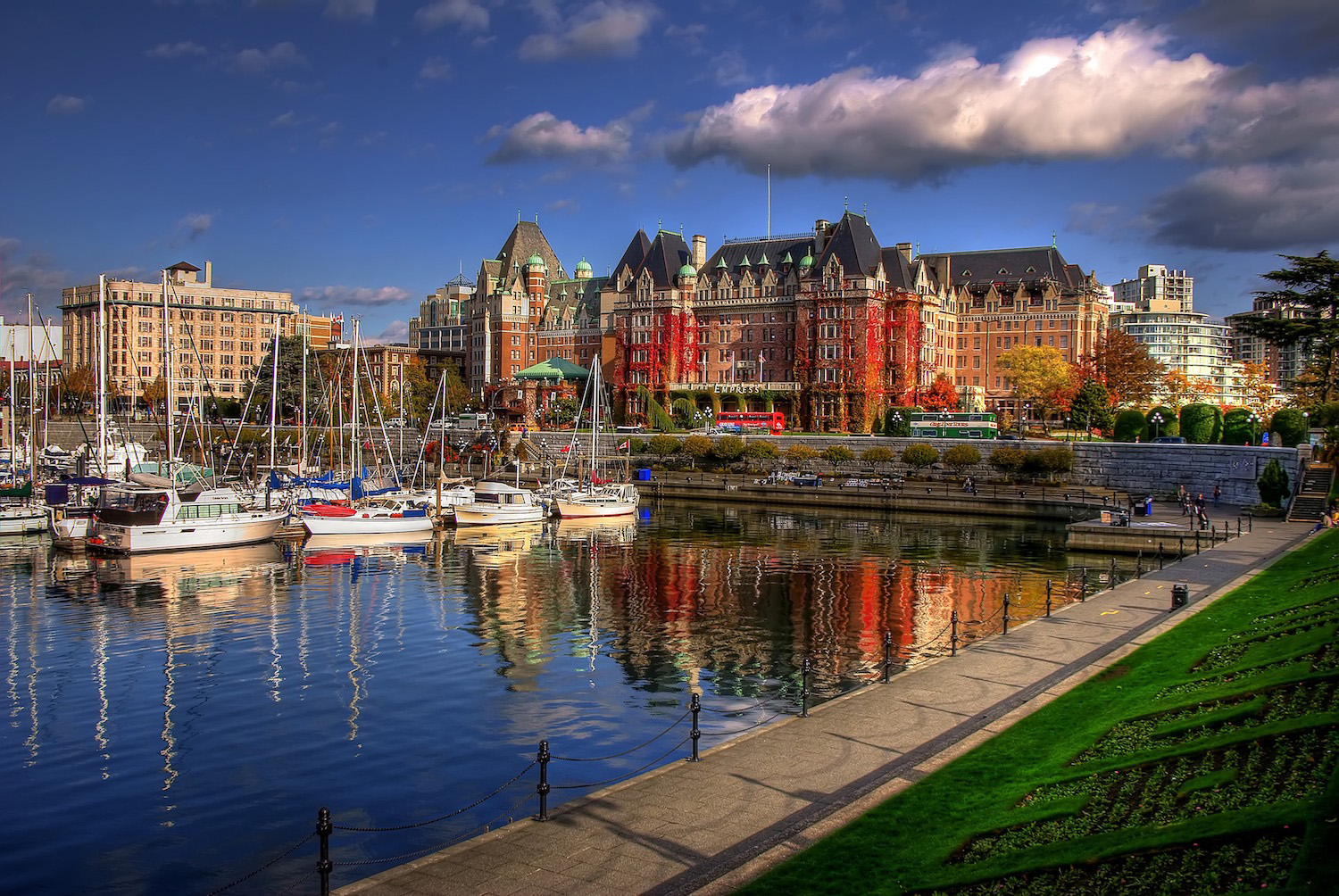 Victoria's waterfront, to be sure, is an excellent place for a stroll, but the most attractive place in the city is the historic Empress Hotel building. Elegant and high-class, the hotel has gained a reputation for its high teas, which hearken back to the time when British royalty frequented Victoria.
Banff, Alberta
If it's nature you're after on your Canadian vacation, Banff National Park should be your first stop. Located in the heart of the Canadian Rockies, this park is known for its crystal clear lakes and snow-capped mountains. One of its most beautiful attractions is Lake Louise, whose calm turquoise waters act as a mirror for the the towering peaks above it.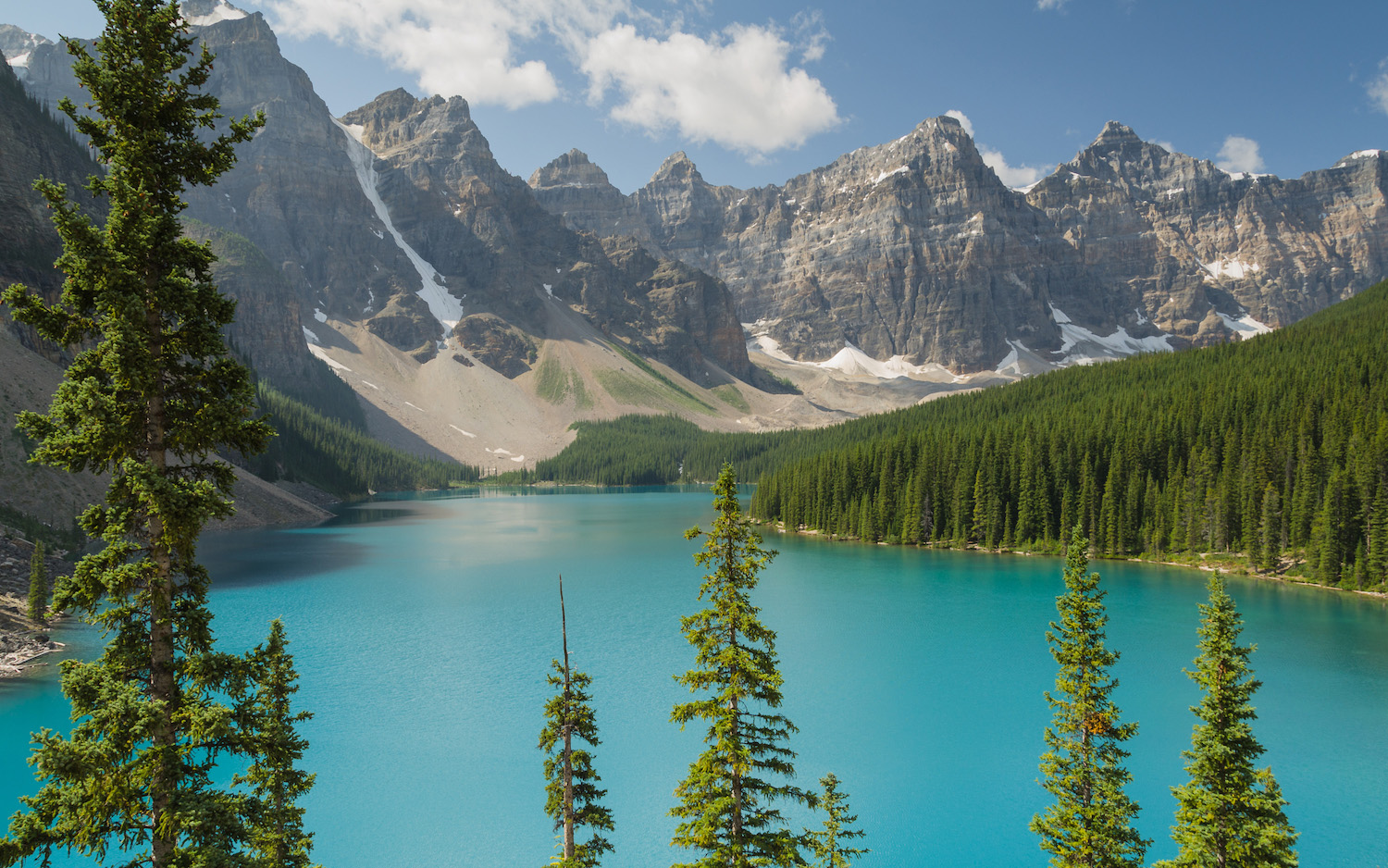 In winter, Banff National Park turns into one of Canada's most popular ski destinations—relax at Lake Louise Ski Resort, or partake in winter sports like skiing and snowboarding. Whether you hike in summer or shred snow in winter, Banff is a versatile, 365-days-per-year destination that isn't to be missed.
Halifax, Nova Scotia
Nova Scotia is a land like no other. Famed for its fresh seafood, rugged shores and wide variety of maritime adventure, it's perfect for those who feel most at peace by the sea.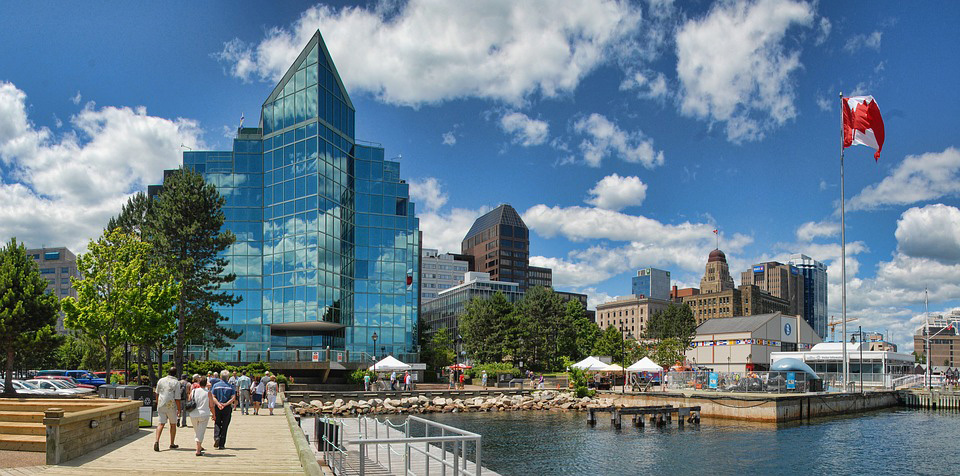 Halifax, in particular, is a great representation of Nova Scotia. Having participated in the rescue of Titanic survivors in 1912, Halifax Port is bursting with history, in addition to its charm and tranquility. Expect quaint lighthouses, old boats and more for your idyllic seaside holiday.
Bay of Fundy, New Brunswick
The Bay of Fundy is such an awe-inspiring place to visit that it made a list of considerations for the new 7 wonders of the world. It's raw nature at its best, a cacaphony of land and sea spanning more than 170 miles.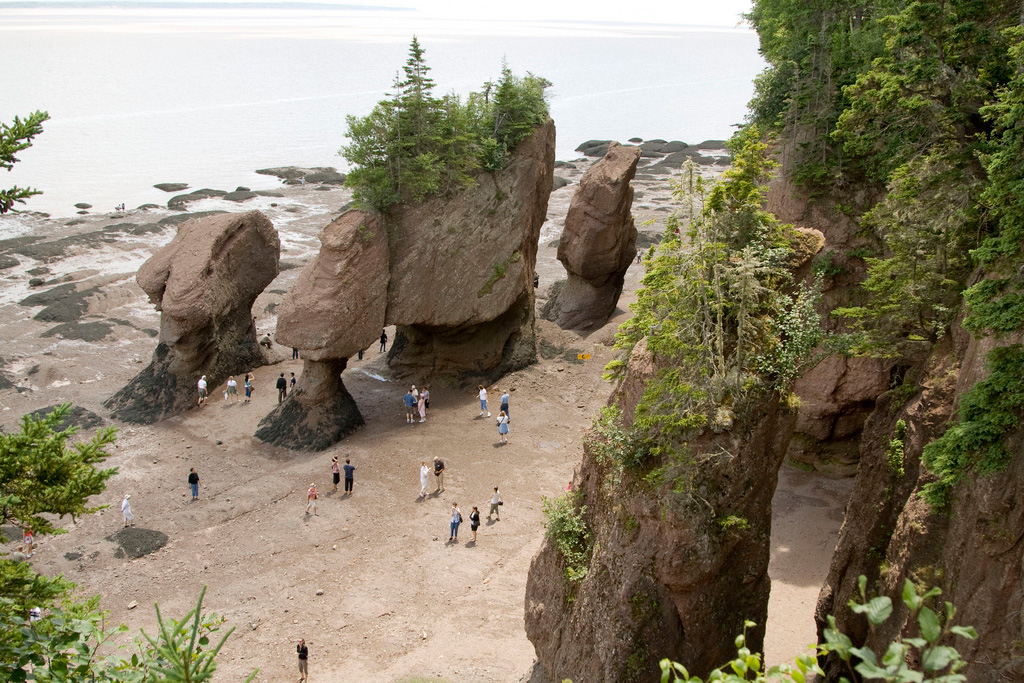 The unique shape of the Bay of Fundy create some of the world's most extreme tides. In fact, the variation between tides (as much as 48 feet!) is the largest on the entire planet. The Bay of Fundy tides have blessed the area with some of the most intricate and mesmerizing cliff formations you'll ever have the fortune to see.
If you happen in the area during summertime, you'll also get to attend the Rising Tide Festival, which brings together musicians and artists alike inspired by the area's natural beauty. Furthermore, the Bay of Fundy is one of the best places in the world to enjoy lobster with wine—that alone is motivation enough for me!